Continuing the Record of our Speedy Kochi Trip.
After picking up Fionn from kindergarten and getting ready for our outing, we first headed to SATOUMI.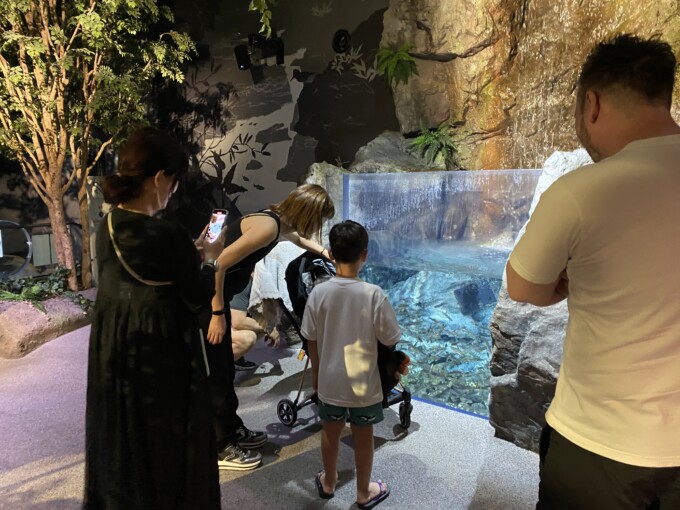 Originally, we had planned to have lunch at THE MANA Village, but it turned out they only offered course lunches on weekends, which could be a bit challenging with kids. So, we quickly changed our plans and went to Ryu-kushi.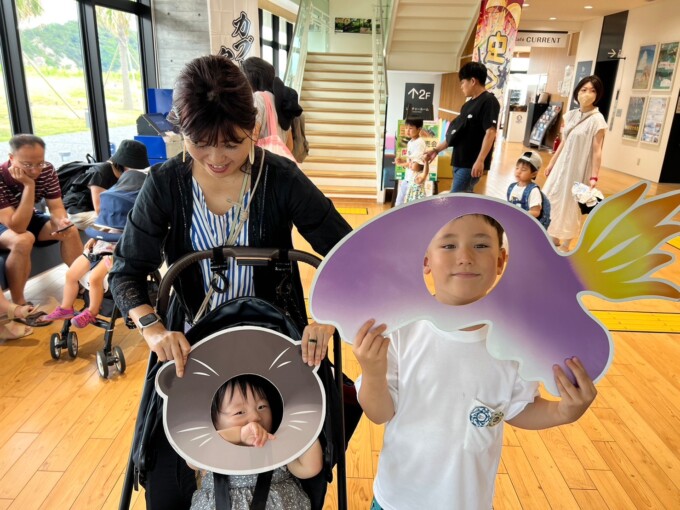 But Fionn took the lead and made sure Moni-chan enjoyed plenty of fish too, which was great!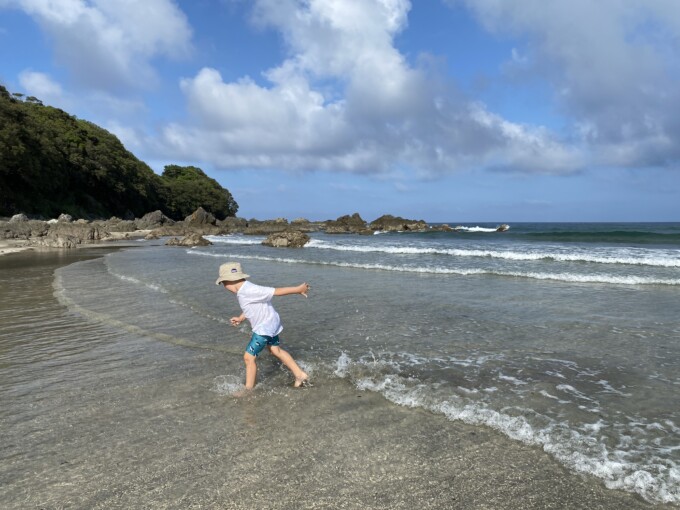 Then, it was time to check in at Ogi Marine for our second night. Since the day before, we had traveled by plane early in the morning, drove two hours to Shimanto, and spent the second day drinking until midnight. So, after checking in, we took a little break.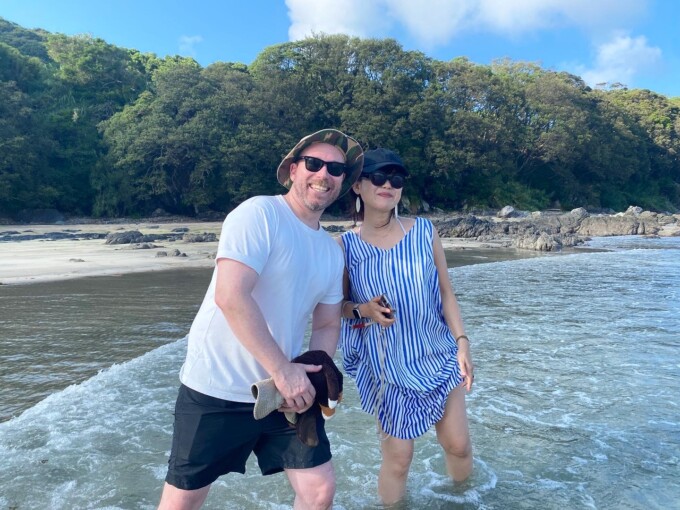 And when we were ready to go again, we headed to the sea! Well, when we went down the stairs, this was the place! That's why Ogi Marine is the best! Emi-chan and I actually went surfing here ten years ago!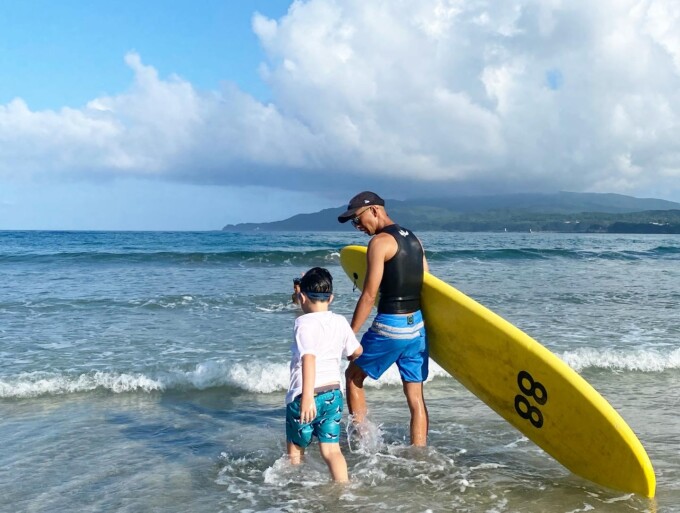 After playing around for a bit, Charlie-san, my senior from middle school and the owner of the marine, invited Fionn to try surfing, saying, "Fionn, want to go surfing?" When he saw the opportunity, Fionn got super excited and said, "I want to try it!"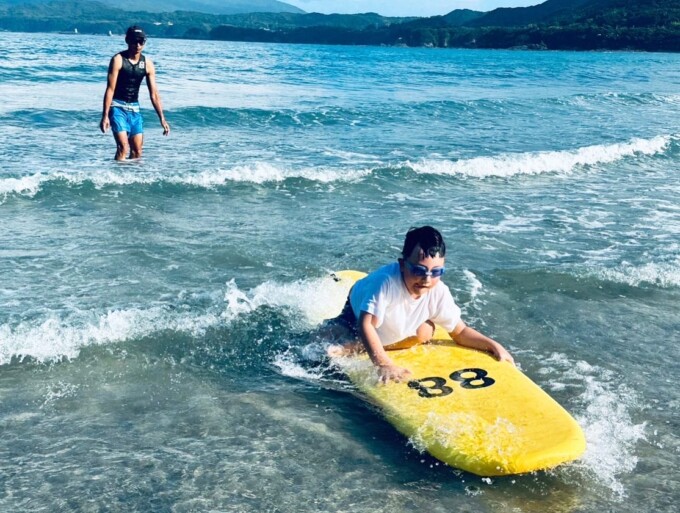 And when he actually tried it, he got hooked and kept trying over and over again, saying, "One more time!" I'm so happy because I always wanted Fionn to try skateboarding and surfing!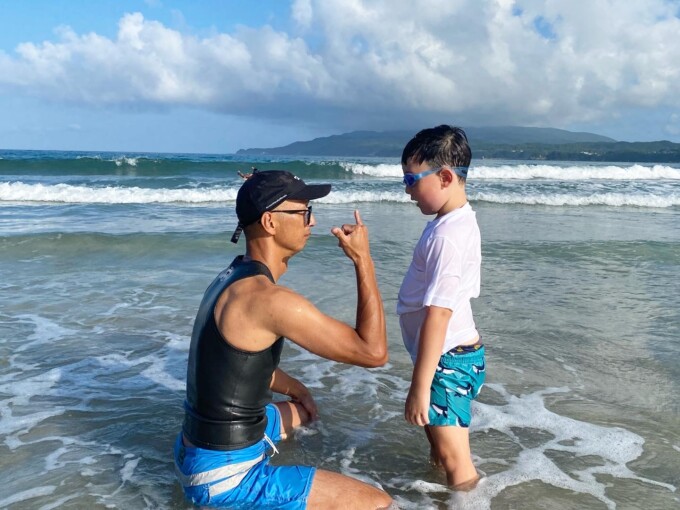 I never expected him to try surfing because he was afraid of skateboarding. But thanks to his swimming lessons, he now enjoys trying anything in the water, and I've thought many times in the past year that I made the right decision to let him take those lessons.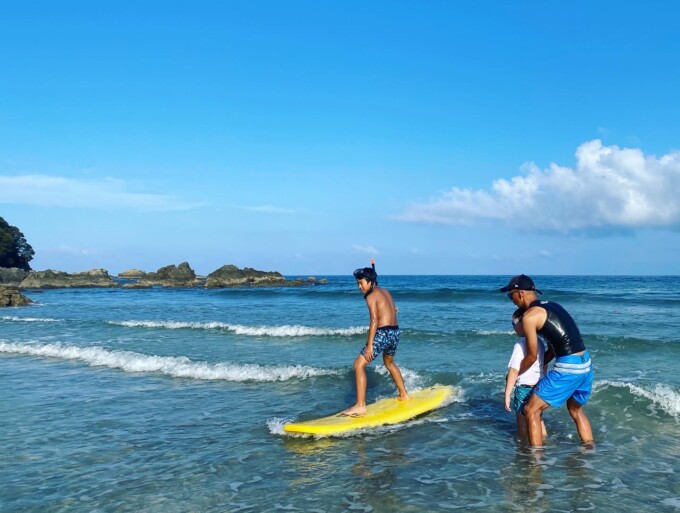 He was also greatly influenced by Hikari-kun, Charlie-san's wild child, and they had so much fun playing together. I'm so thankful to Charlie-san for that!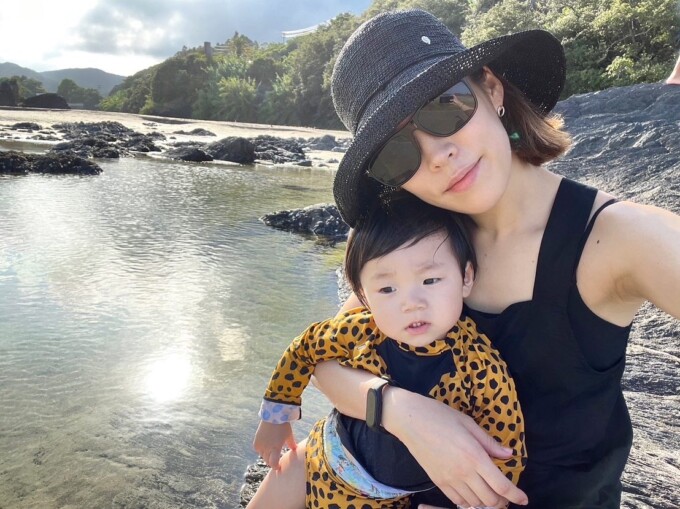 Moni-tan seemed to enjoy her first time at the beach too, and everyone was impressed by the beautiful water. Emi-chan even said she couldn't forget that beach even after returning to Tokyo.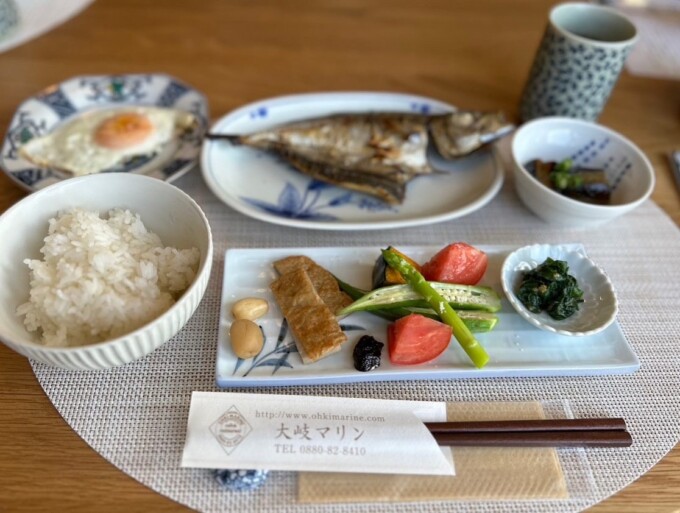 In the evening, we moved to Shimizu City and went to "Beijing," a Chinese restaurant owned by our friends and their family. We drank and ate again. While we returned to Shimanto, the three of them apparently continued drinking at Marine-san! Haha!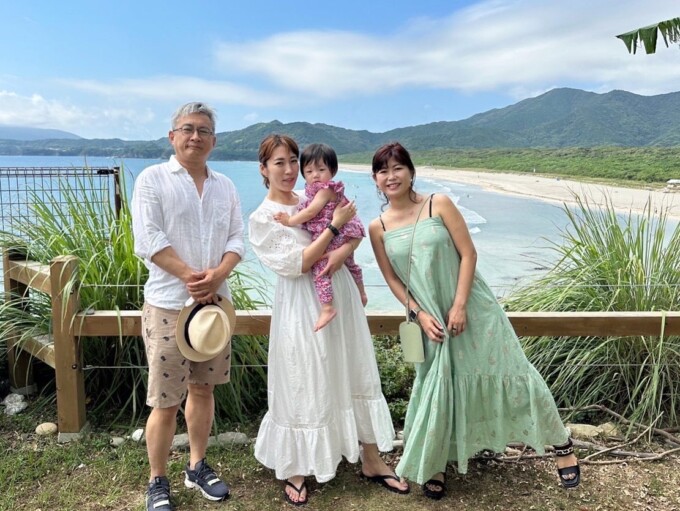 Oh, and they were impressed by the breakfast the next morning – it was carefully prepared and delicious.
Since it was just a quick 2-night, 3-day trip to Kochi, after checking out, we started moving again!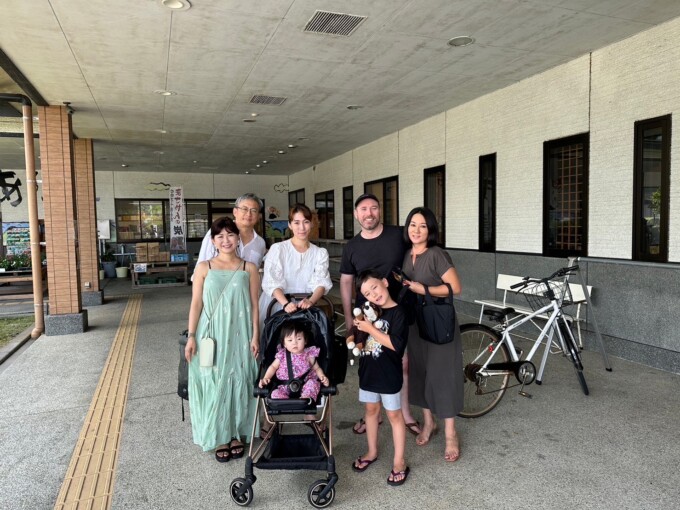 We went through Sun River Shimanto and met there to buy souvenirs. We had Tataki-don with bonito and Uzubo (eel) Tataki for lunch. By early afternoon, we had to say goodbye – time flew by!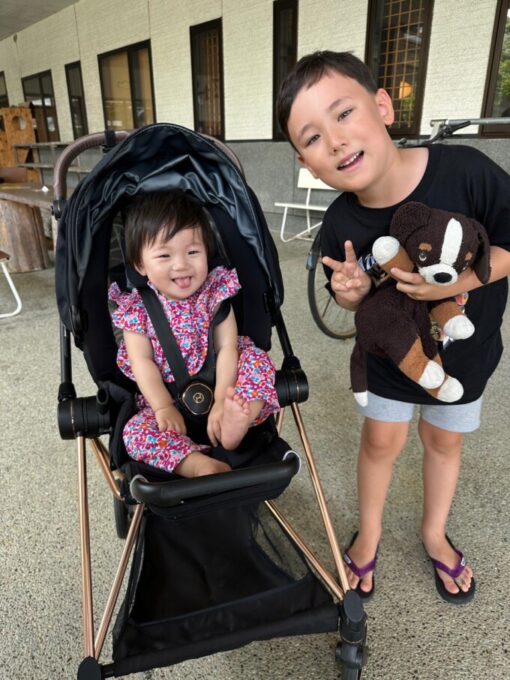 Even though we came to Shimanto, we didn't go to Shimanto River, didn't ride on a yakatabune, and didn't get to swim in the sea. In fact, I even wanted to take them to Kashiwajima, so we've decided they'll have to visit again! Everyone wanted to stay longer! Laughing
Next time, let's meet in Tokyo in the fall! After all, my little brother, Seina-kun, is about to have a baby, so I'll be visiting him there soon!