I went to a super tiny café called "Alomndo fish tiny cafe" just as the name suggests! I had been following its progress on Instagram, so I had been wanting to go there someday.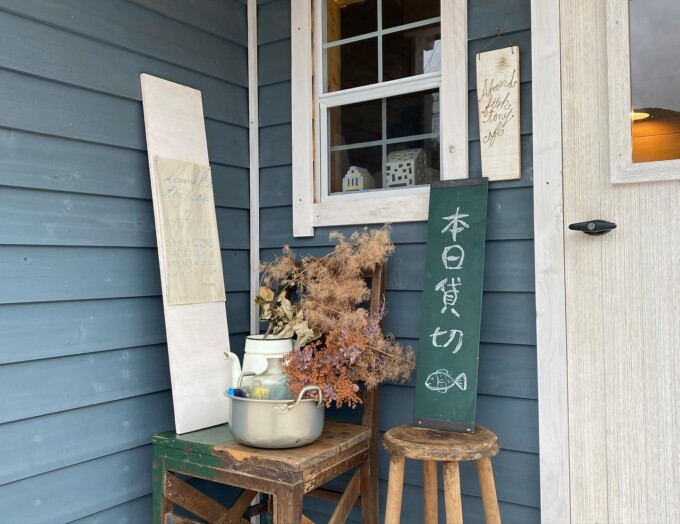 Actually, Momoko-san (the owner)'s son and Fionn go to the same piano class. I've seen her several times at last year's recital, but I only knew about her through Instagram, so I couldn't talk to her. Today, I finally had the chance to go for lunch and chat with her.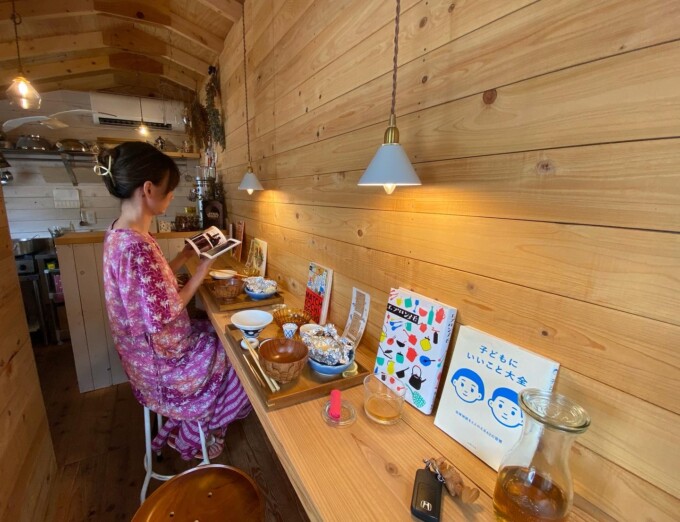 The café is really small, with only four seats at the counter. There's a small but very neatly organized and shiny kitchen in the back that seems highly functional.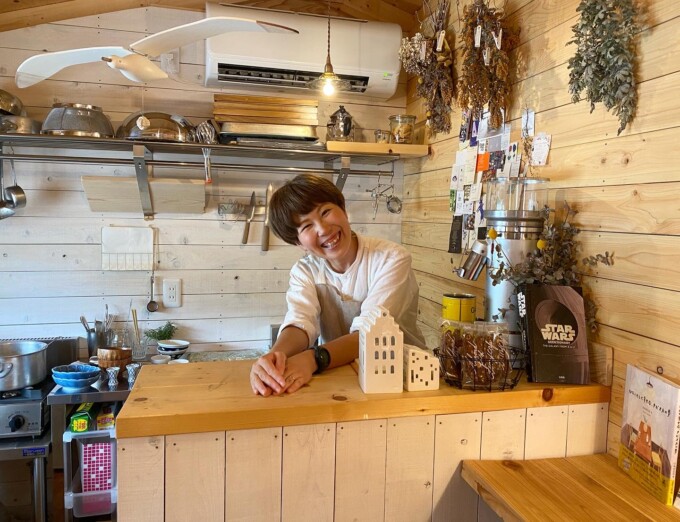 Momoko-san cooks incredibly delicious meals and sweets there. I've always thought that based on what I saw on Instagram, and it turns out they are really meticulous. It's the complete opposite of my cooking skills. I can only make roughly prepared dishes, so Momoko-san's cooking is a world apart from mine.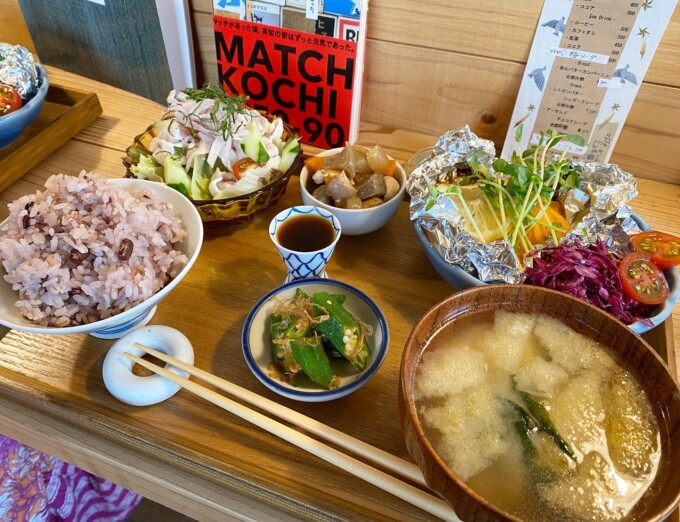 Their fish lunch is limited to three days a month, and only four people can have it in a day. It's a very exclusive opportunity! Around the beginning of the month, she posts the scheduled dates on Instagram Stories, and you have to send them a message to make a reservation. If you miss the timing, it fills up quickly!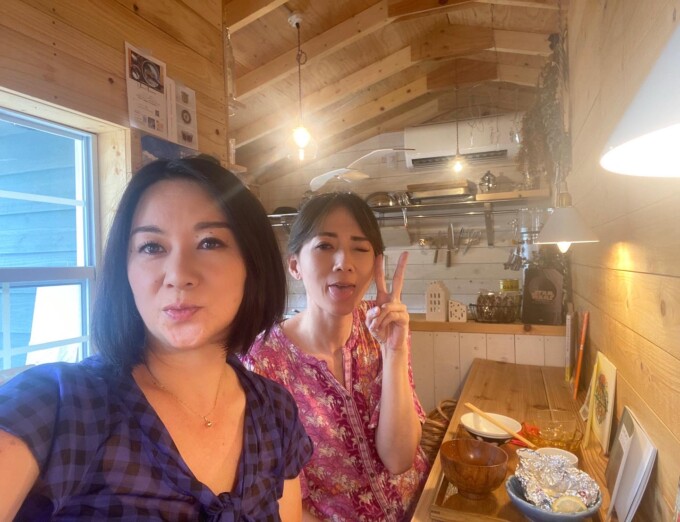 So, when this month's schedule was announced, I made a reservation without deciding who to go with, and later I contacted Yuna-chan saying, "Do you want to go?" She replied instantly, "Yes, let's go!" So, my sister and I went together!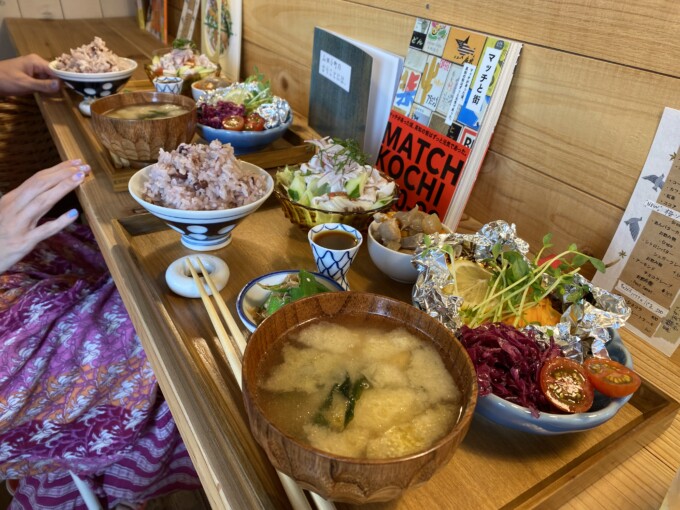 Usually, one of the menu items is freshly caught sashimi from the fish her husband caught. But since the waves were high yesterday and they couldn't catch any, it was replaced with a pork shabu-salad. It was also very delicious, and I forgot the name of the fish, but the foil-baked white fish, which is a high-end fish caught around here, was tender and tasty. Everything, absolutely everything, was delicious! And the portion was huge—we were extremely full!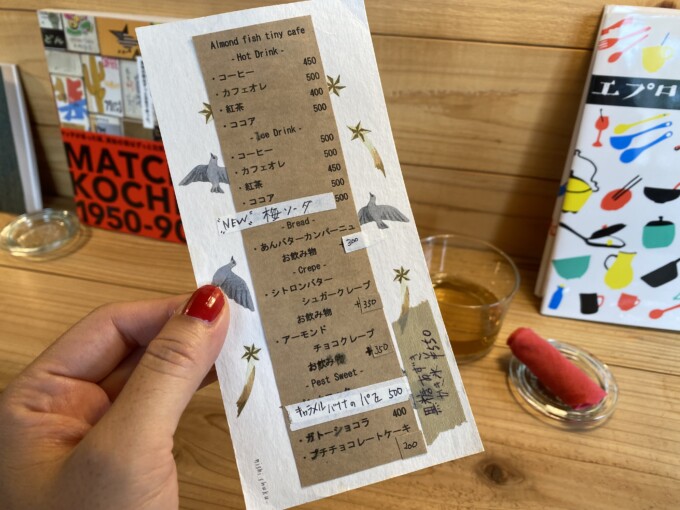 This meal, including dessert, is priced at 1800 yen! Considering that in modern Tokyo, it's common for a regular lunch to exceed 1500 yen, I think this price is cheap for the amount of food you get, including a drink!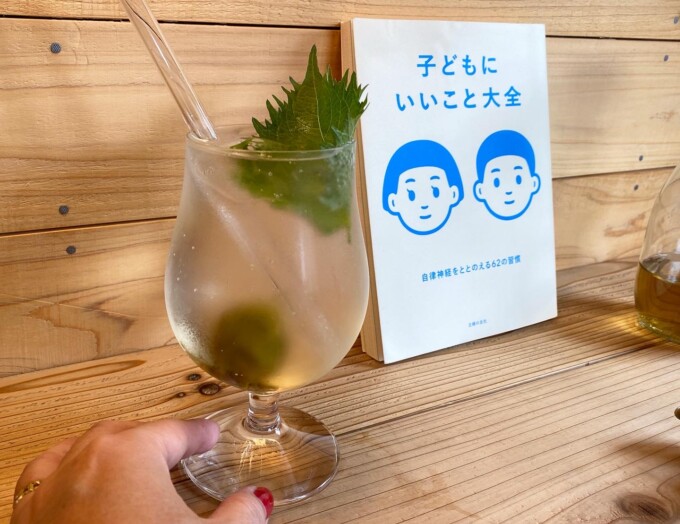 By the way, my post-meal drink was homemade plum syrup soda with perilla leaves. And it looks cute with the perilla leaves added like this! Everything is meticulously made by Momoko-san. It's limited to four people a day, but the time is divided into two sessions, with two people in each session. This adds to the exclusivity.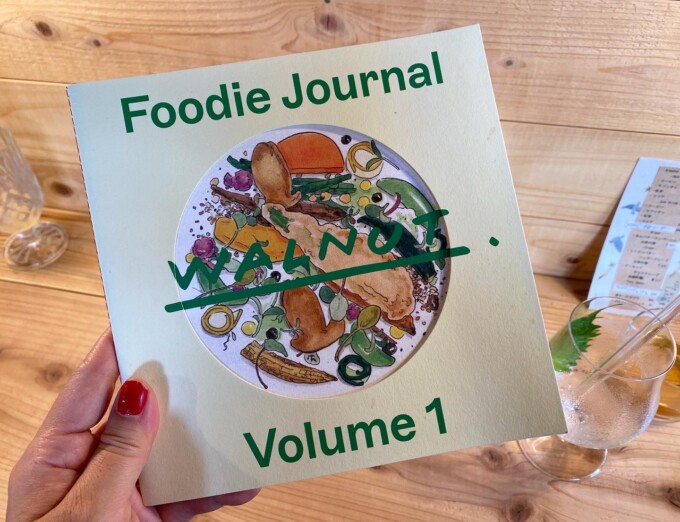 Oh, speaking of which! There was this book among those lined up on the counter, and it turned out to be by Walnut, an illustrator I like. It was revealed that Walnut is a friend of Momoko-san's classmate! I thought she was someone active in the city, but it turns out she's from Kochi, so I felt a sense of closeness!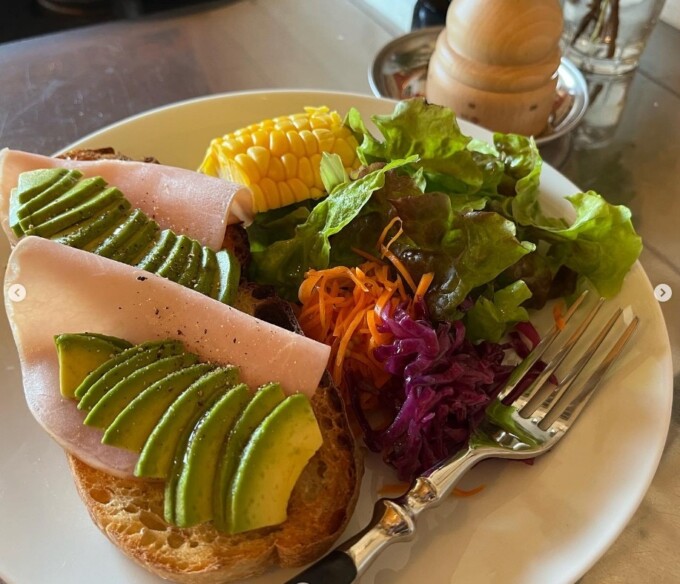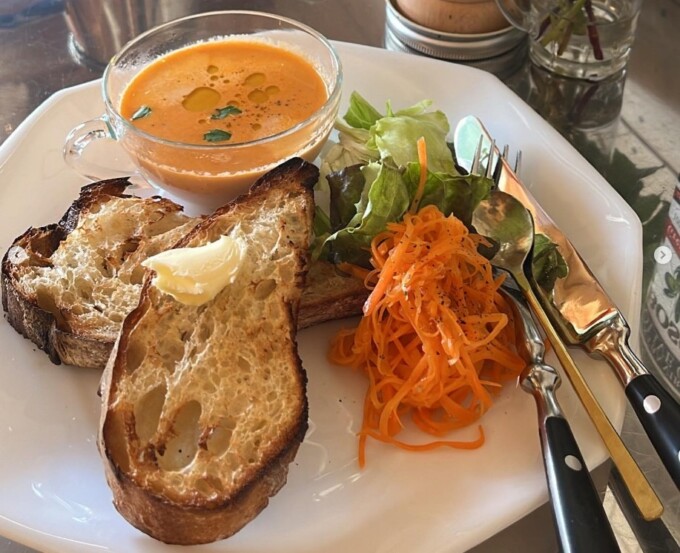 Besides the fish lunch day, they also have café days, which last around 7 to 10 days. Emi-chan would absolutely love it, so next time, I'll aim for a café day!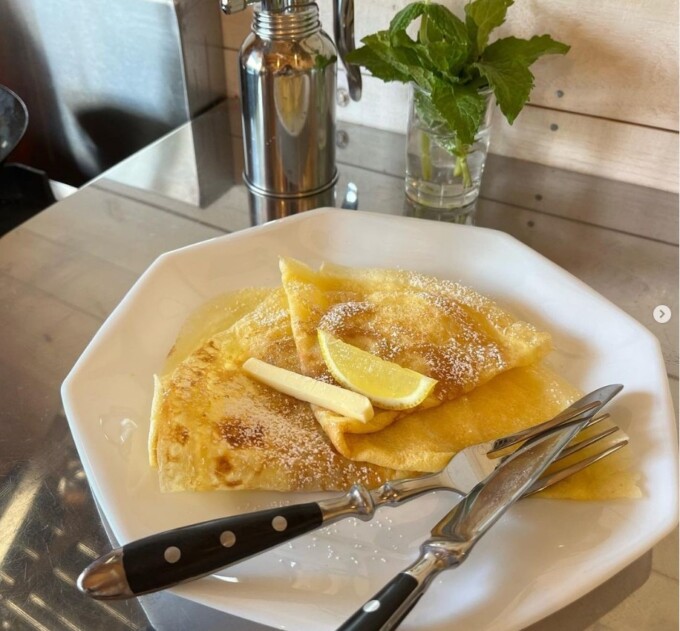 The desserts also look incredibly delicious, and since we had a lot of conversations and got to know each other, I can also go to the café alone. They seem to sell pastries and bread as well, so if you're interested, check their information on Instagram.
Almond fish tiny cafe
7404-43 Gudō, Shimanto City, Kochi Prefecture, Japan
Instagram