The show I wanted to watch on U-NEXT that I mentioned yesterday when I wrote about how I saw a movie theater for 500 yen is "And just like that", the sequel to Sex and the city!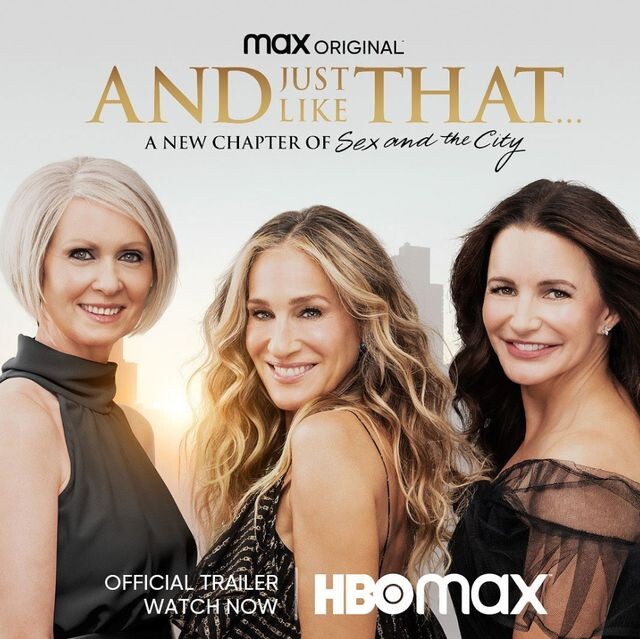 I've been looking forward to watching it ever since it was announced, but when it first came out, it was one episode each week, so I thought I'd watch it when all the episodes were available.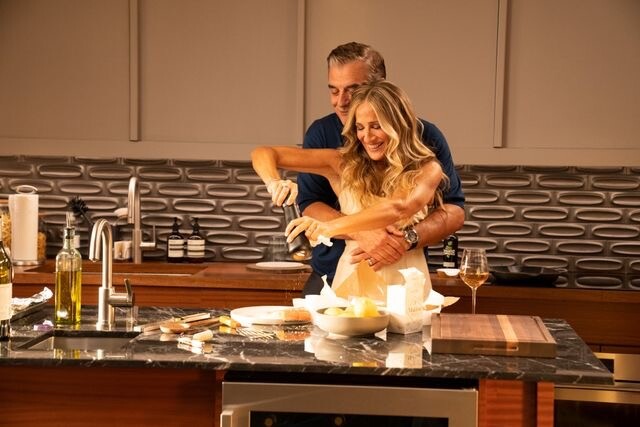 I started watching it yesterday and I've already watched 8 episodes!
It's still as interesting as ever! Once I started watching, I couldn't stop.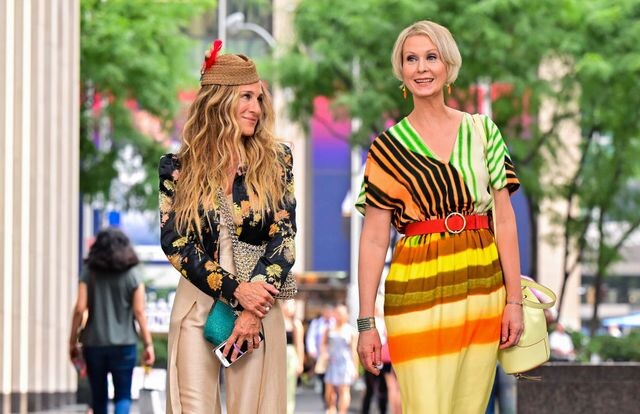 The fashion is just as cute as ever, and Carrie's clothes and style are super Carrie-like.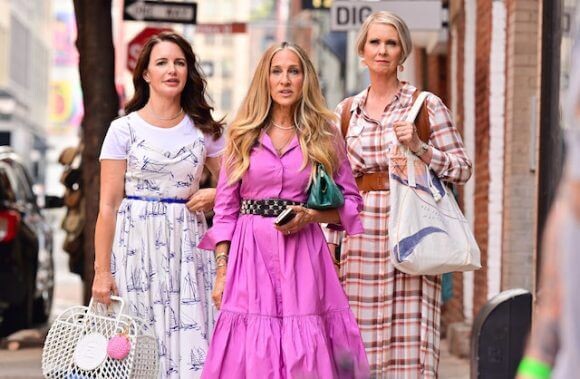 I feel like each character's quirks have become stronger with age.
After all, there are so many shocking things happening, it's hard to keep track!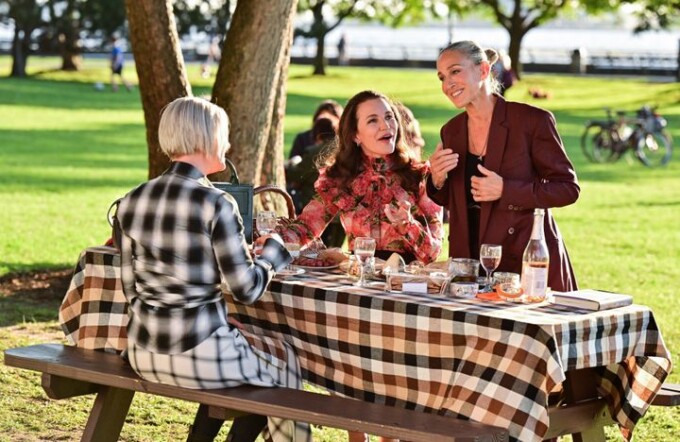 Also, these little scenes are very inspirational for me.
I thought the color and pattern of the tablecloth in the park scene was so cute that I took a picture to copy it.
And the second picture of the kitchen, where they cook together with a glass of wine while listening to their favorite records.
I was thinking that I would like to do this kind of thing with Emmet on weekend evenings, and fantasized about our life in a new house again.
(We haven't even decided on a plot of land yet…)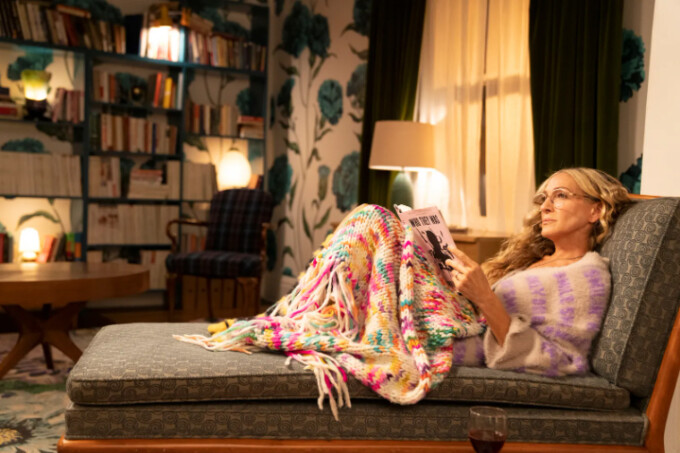 Of course, the interior design is also very nice, and I'm busy looking at it as well as the story.
Basically, I like big houses like in California with big yards and everything.
But this drama makes me think that I also like this kind of house in New York.
Aaaaah, it's a shame there are only 2 episodes left!
But I heard that Season 2 has already been decided and will start filming this fall, so I guess I'll be able to watch it next year.
In the meantime, I'll watch the drama from 15 years ago again…