The summer festival, normally held before the summer vacation, could not be held due to the construction of the new school building, so there was an autumn festival yesterday!
We also had a celebration for the new school building!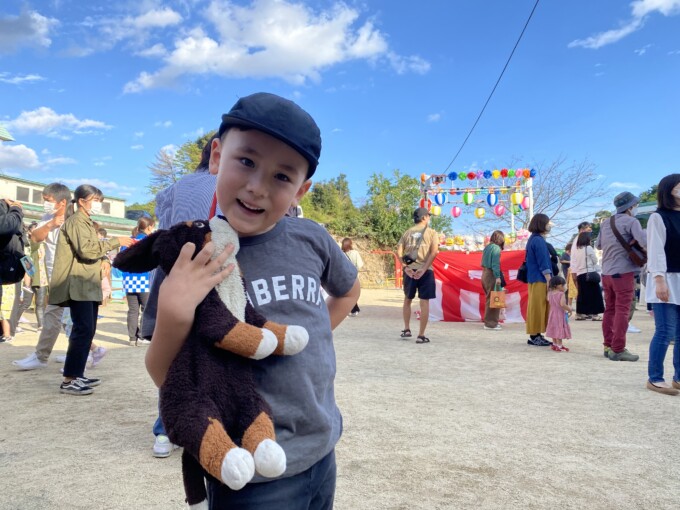 I usually let him wear a jinbei, but I thought it might be too cold in the evening when it gets cooler.
This time, I let him wear his own clothes (because they can wear whatever they want), but I guess most of kids were wearing a yukata or jinbei.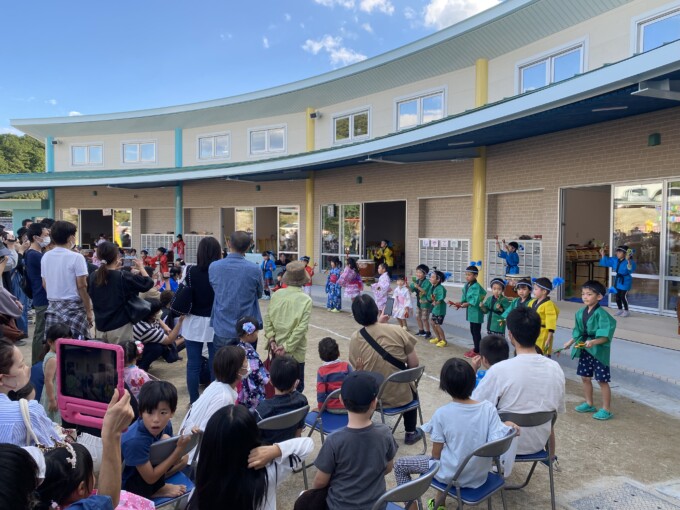 The new school building looks like this. It has been the same building since I was a child, so it must have been used for 40 years.
The new school building is not really nice! or stylish! But it is simply clean.
I wonder who designed it?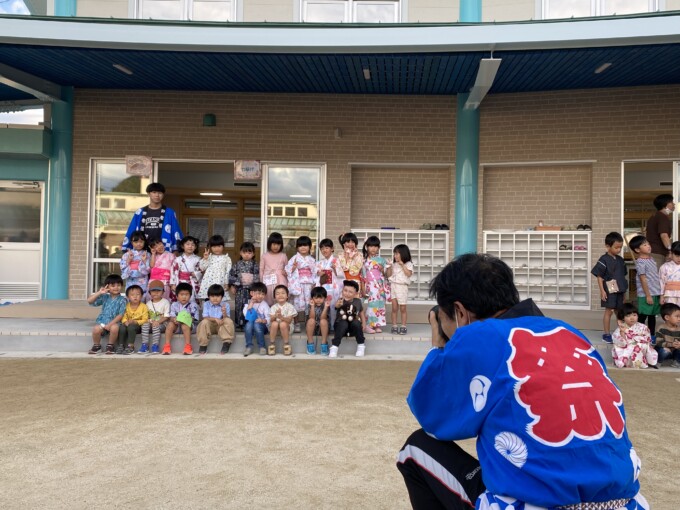 But the kids don't look at it that way at all, so they are happy with the new look, so I guess it's OK. (Who do I think I am? lol)
Fionn was so excited to see his new room when he came to preschool after USJ last week.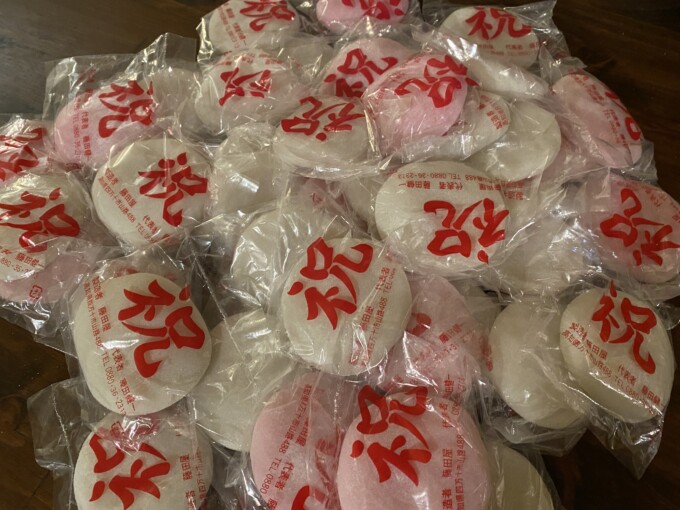 There was a mochi (rice cake) throwing event to celebrate, and they prepared a huge amount of mochi.
Fionn was able to pick up a lot of them, almost 50 of them….
Fionn didn't like rice cakes, so he wasn't very enthusiastic about it, but he picked up so many that I think the desperate kids picked up even more.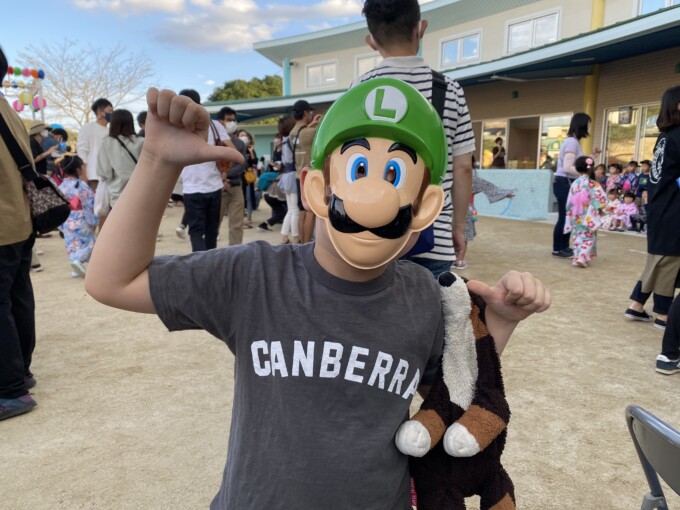 The masks that are given out every year are usually a first-come, first-served basis, but this year they were able to request the masks they wanted in advance.
This year, when they went, they had written the names on the back and hung it up, and he was very happy to get the Luigi he had requested without any competition.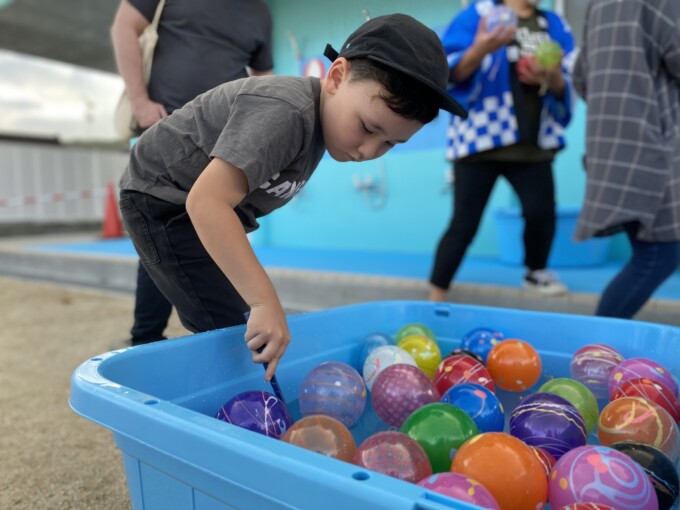 After the mochi (rice cake) toss and commemorative photo, we had free time to play various games with the tickets we had purchased in advance.
The teachers and parents have prepared a ring toss, yo-yo fishing, and target shooting, but I've never done any of those things, so I think I should do them next year.
I used to be the type of person who would take the initiative, but lately I'm really choosing to take the easy way out. Maybe I'm getting old…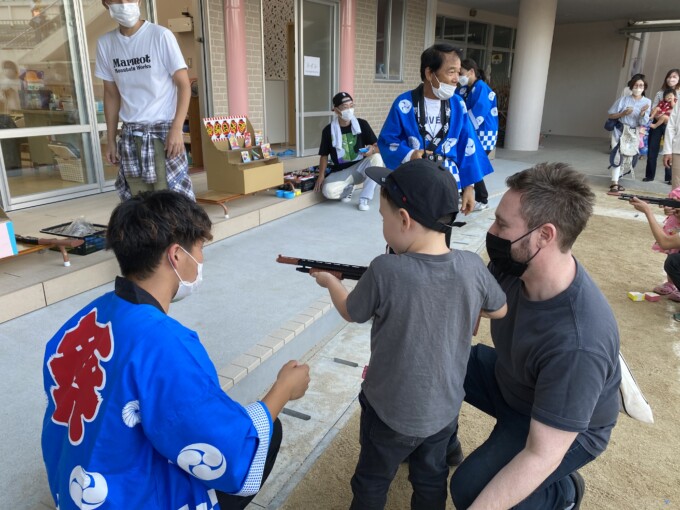 Yes! While I was waiting in line for this kind of thing, one of the moms said to me, "I've been reading your posts! I really understood your "opinions and personality".
First of all, I was surprised that someone at the kindy was looking at my Instagram or blog (only the second time someone other than a friend has said this to me), and I was also happy that she appreciated my "Opinion and Personality" post! When I found out about it, I was so convinced that I wanted to share it with people.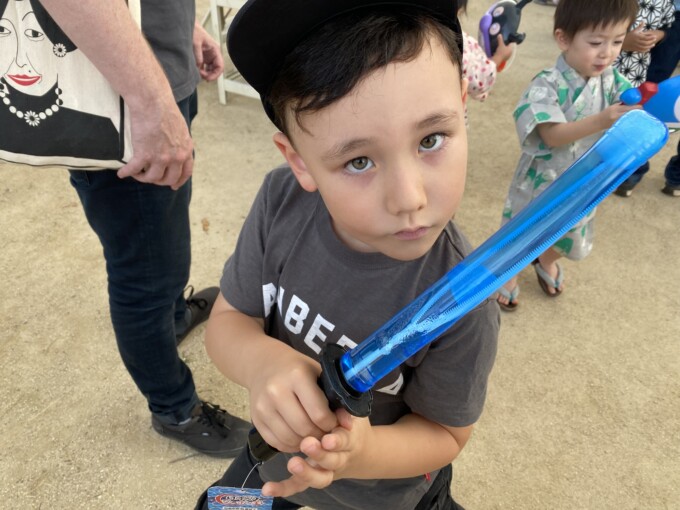 By the way, a while ago, a young teacher said to me, "I'm looking at your Instagram!" I was surprised that even some of the teachers were looking at it.
I wondered if there are people who look at it even if they don't say anything directly (and there's no need to say anything at all though).
It makes me happy. But I have to be careful not to make people think that what I post and what I usually do are completely different! lol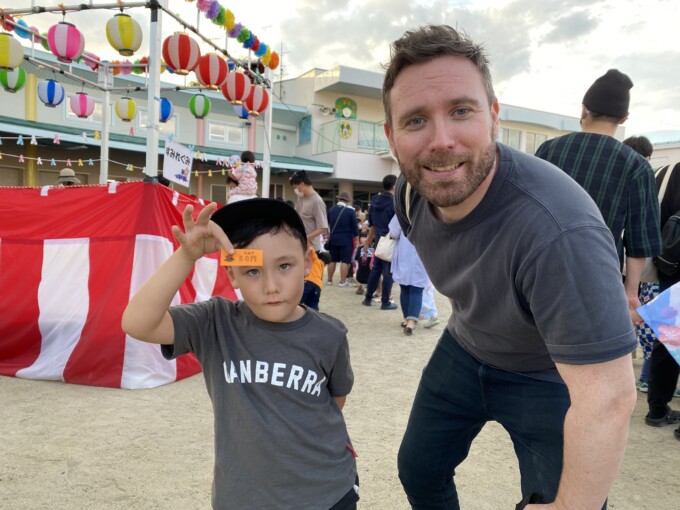 The temperature at the Fall Festival was surprisingly nice, and in the summer it was so hot and sweaty that I often said I couldn't do it anymore.
It was comfortable and it didn't get that cold even after dark.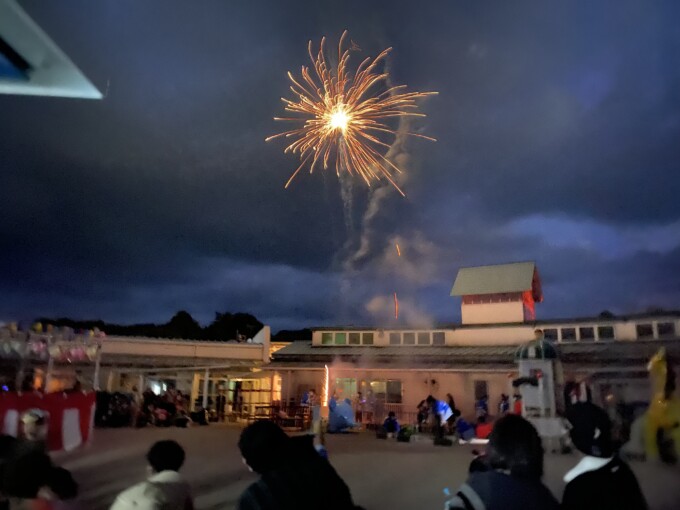 At the end of the festival, the teachers do their best to put on a fireworks display in the kindy every year.
It got dark early in the season, so we were able to see the fireworks more beautifully than usual!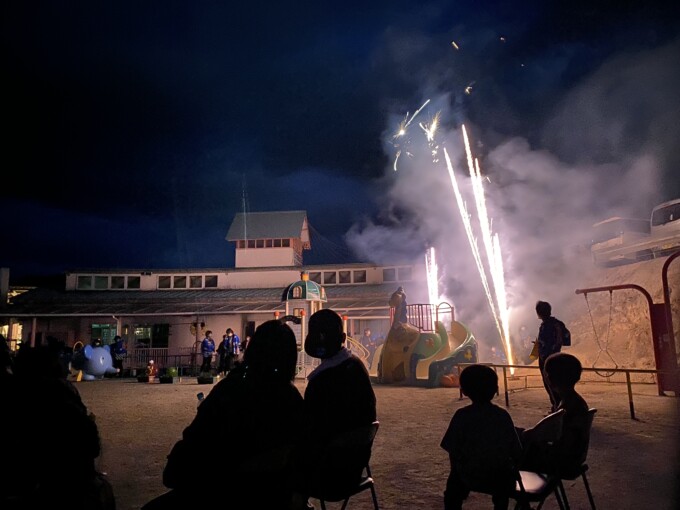 I don't know about other kindergartens, so I can't compare them, but the teachers here are very enthusiastic and attentive, and there are many events (more so for the older children, apparently).
I also like the head teacher's strong philosophy and his attitude of not letting monster parents get the better of him.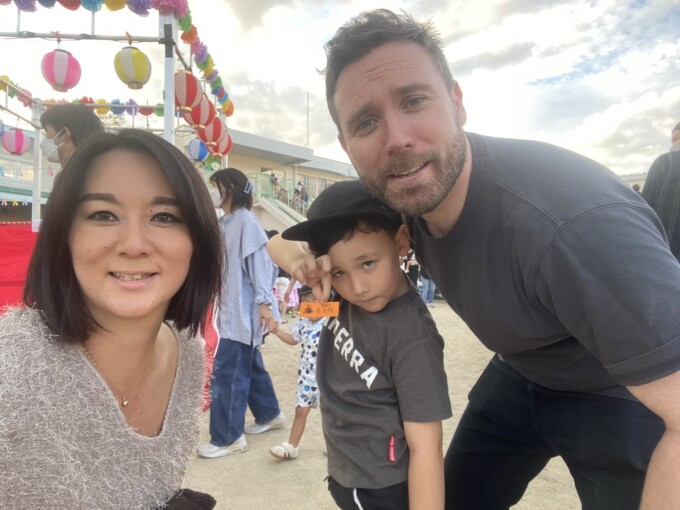 Next year will be Fionn's last year as a senior, and I thought it would be a long time since he'll be attending for 5 years, but it won't be long at all!
Soon he'll be in elementary school! I wish he could grow up more slowly.