(This is a blog translated into English using chat GPT)
We had a Children's Day dinner one day late because yesterday was May 5th. Instead of hand-rolled sushi or Japanese-style dishes, we had a typical weekend menu like at a regular Butler's house.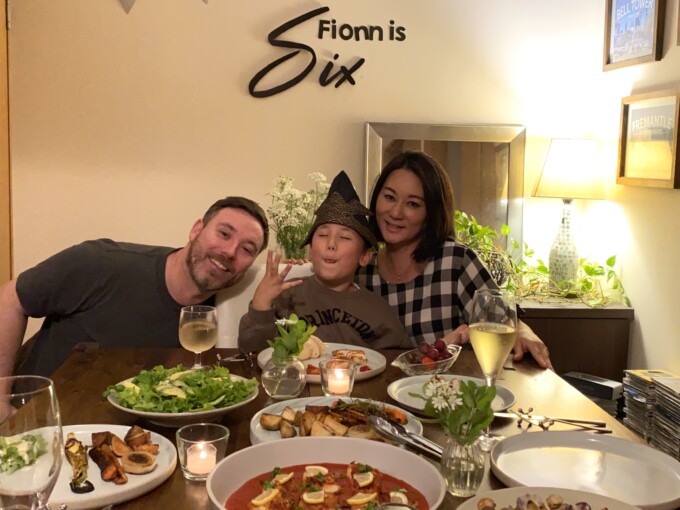 I saw on Youvege's Instagram story that baby corn had just started to come out, so I asked to be informed when they would be harvested. They contacted me, so I bought some right away.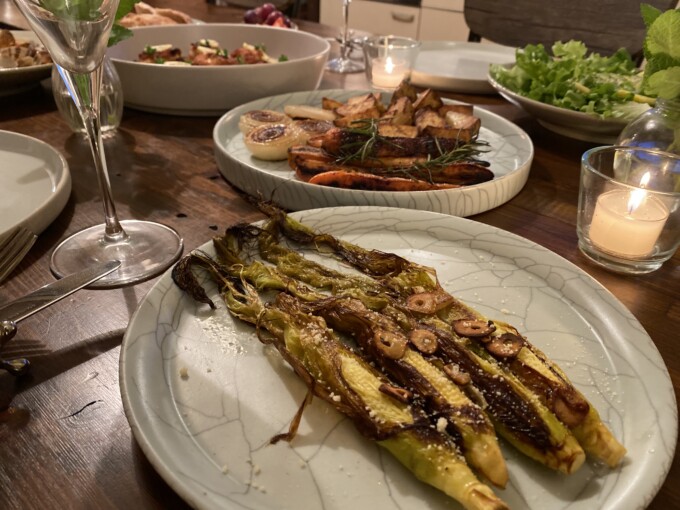 Then I made this dish! Last time, I did it with a fish grill, but this time I didn't have any aluminum foil to cover the corn silk so they wouldn't burn, so I steamed the carrots and baby corns together in a frying pan! It turned out great! At first, I made sure the corn silk were on top of the carrots and came up with some ideas to prevent them from burning. Later, I removed the lid and let them cook to get crispy!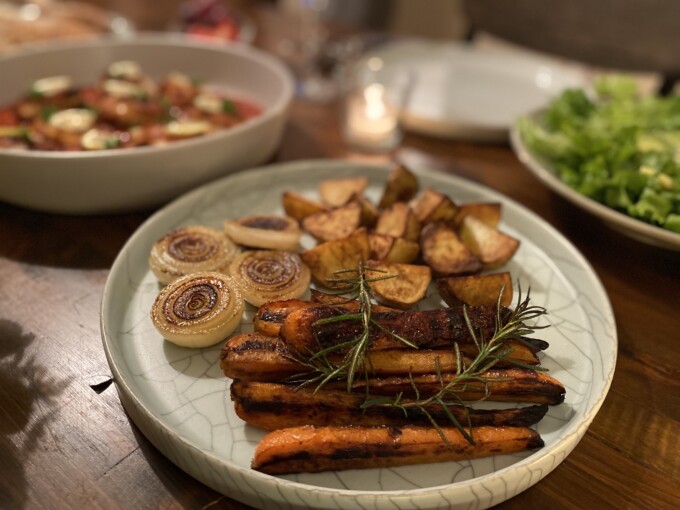 I also steam-cooked small spring onions, new potatoes, and carrots that I bought from Youvege. They were really delicious with just olive oil, salt, and rosemary.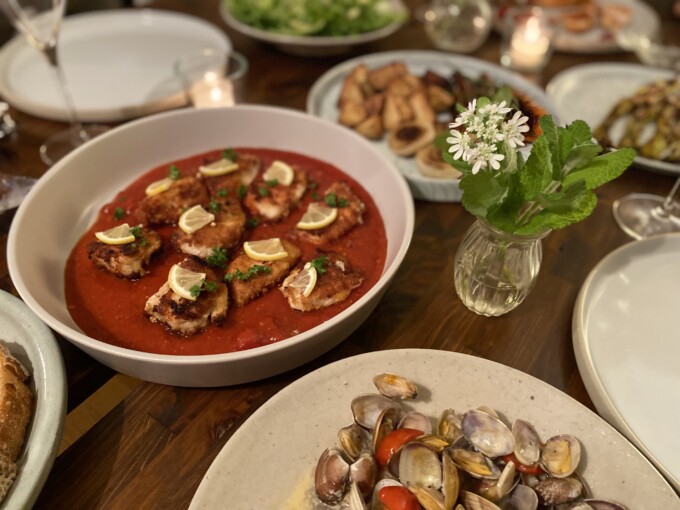 In addition, we had chicken that Fiona requested. The adults had it with garlic tomato sauce, while Fiona had chicken cutlets. We also had small clams which I found really cheap price steamed in tomato and butter and wine.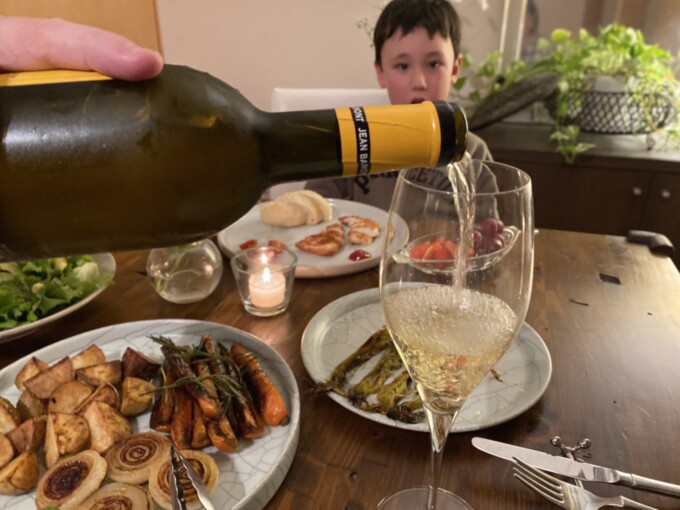 So we definitely needed white wine! We enjoyed it with white wine we had chilled in advance! It was the best.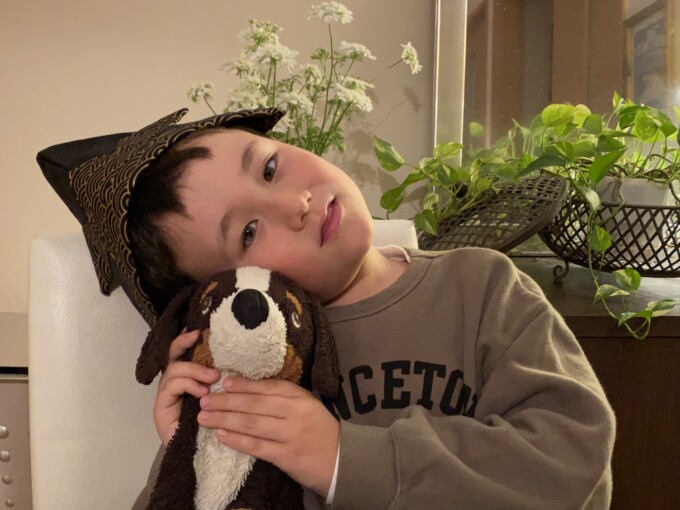 Fionn tried on the helmet we bought for his first Boy's Day! It looked a bit more like we were celebrating Children's Day! It's been five years since we had that big Boy's Day celebration with lots of people. Time flies.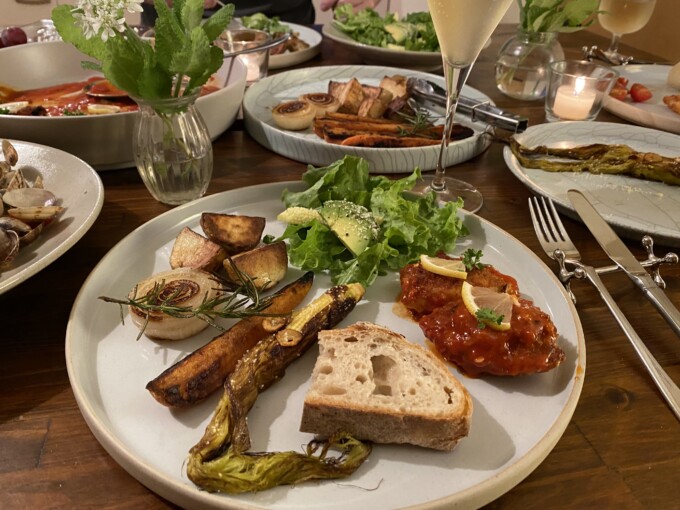 In the foreground is a $4 plate I bought online from TARGET in Australia. The plate with the vegetables and the plate with the baby corn are both by my favorite artist, Koji Katajima. One of these plates is worth about 50 plates from TARGET. I like to combine them in creative ways.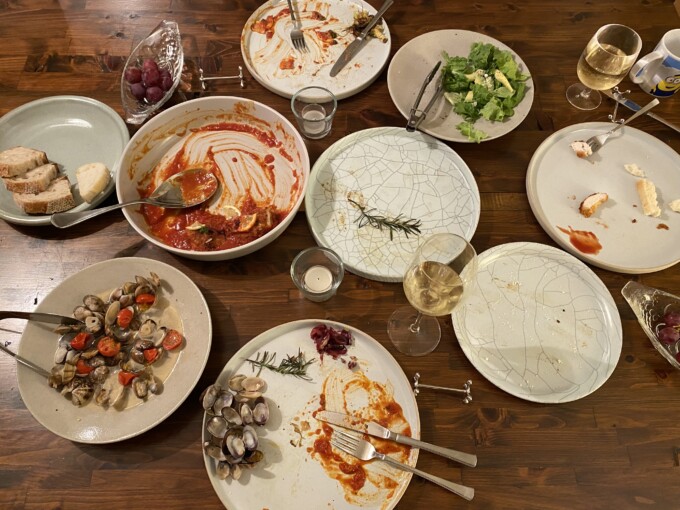 I thought I might have made too much food for three people, but we all devoured it! After a fun dinner, we had a movie night in Emmet's room for the first time in a while, and it was a fulfilling evening! 🙂