This is the third day of Fionn's summer vacation that started last Friday.
This time, Emmet came to the beach with us, which is a rarity!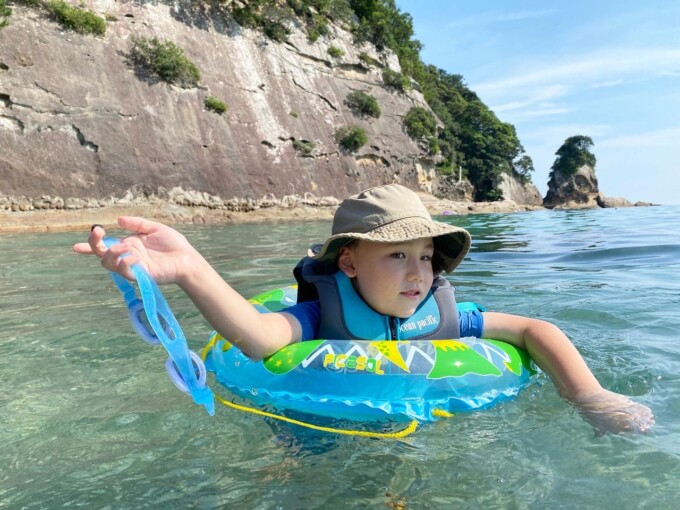 The main purpose of the day was to see a shark exhibition at SATOUMI, the aquarium we usually visit during the summer vacation, so Eme-chan wanted to see it and came with us.
(I'll write about it in tomorrow's blog!)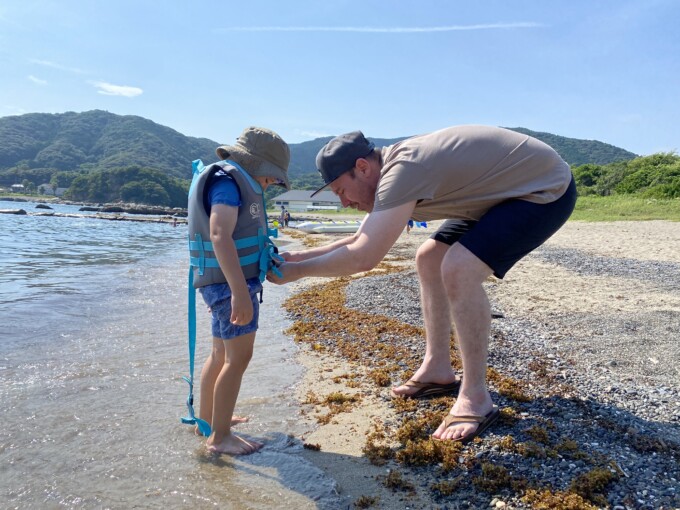 But there was no way Fionn and I would come to Tatsukushi and leave with just seeing the aquarium, so of course we had to make a lot of stops. Sakurahama Beach was our last stop.
So, inevitably, Eme-chan went with us.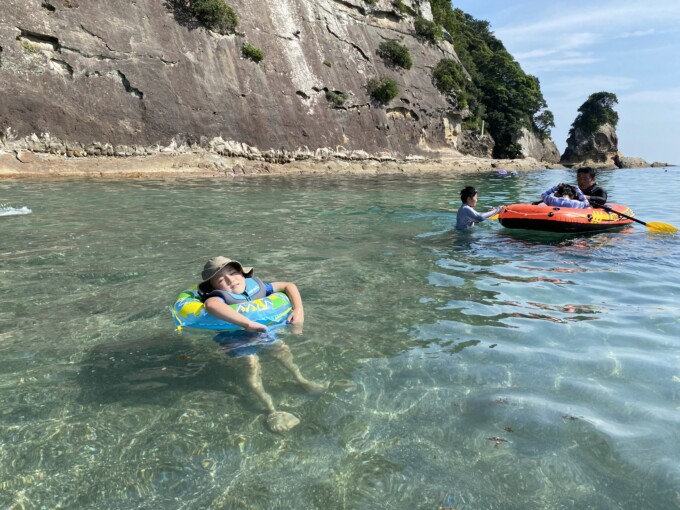 The water wasn't crystal clear, but the clarity was still wonderful.
There seemed to be a lot of tropical fish at the far end of the rocky area behind us.
There were a lot of families with snorkelling out there! I hope to go snorkelling with Fionn when he is able to.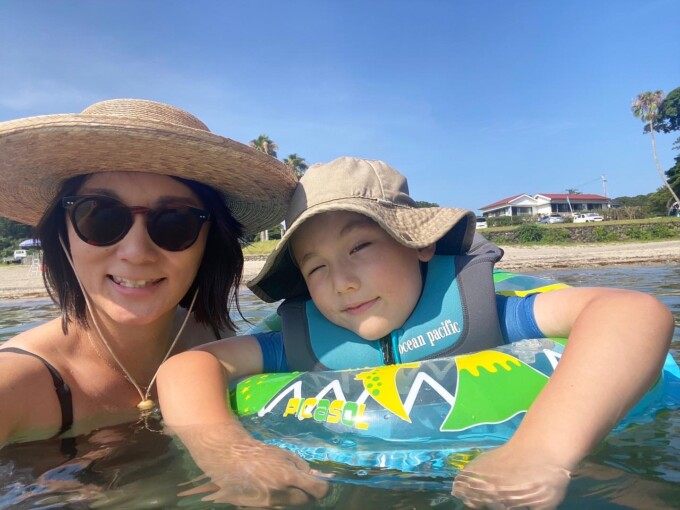 Of course, I'm wearing a bathing suit too! Because it's so hot, I love to swim in the ocean!
What I liked about this beach was that all the mothers with their children snorkelling were also wearing swimsuits.
There are no people in the rivers and oceans around Shimanto wearing long sleeves, long pants, all black, hats, and sunglasses to protect themselves.
Of course, I understand that they don't want to get sunburned because it's not good for their skin, but why go to such lengths? Am I the only one who thinks so? LOL!
(Of course it's fine because you are totally free to do whatever you want! Just my own opinion).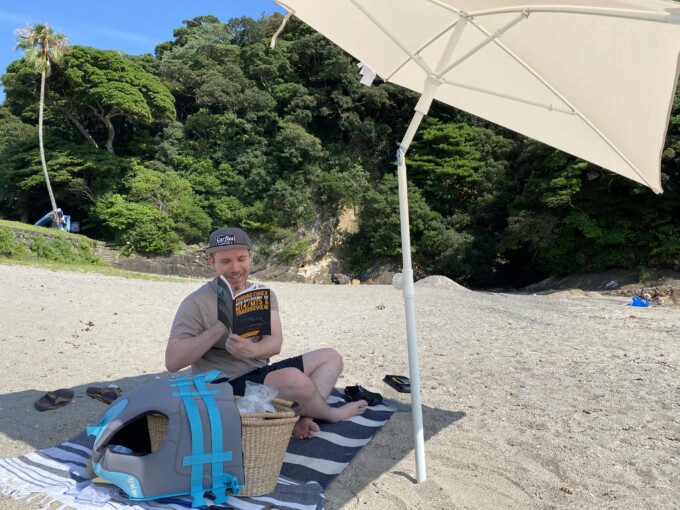 Emmet is from Ireland and has no melanin at all, so when he gets sunburned, he just turns bright red.
So, it's no wonder that people like him avoid tanning as much as possible.
But there are many people in Australia, for example, who don't care even if they have such reasons, and they tan like crazy!
In other countries, people enjoy what they enjoy to the fullest! It is strange for them to wear full-body suits because their culture is to enjoy what they enjoy to the fullest!
No matter how fat they are or how old they are, they look like they are having fun in their bikinis.
(I love that kind of culture!).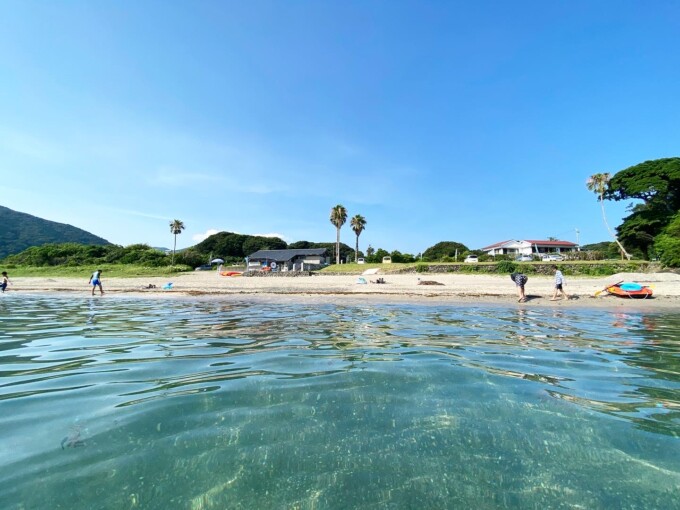 Japan has a lot of biases, including that kind of thing.
(For example, over 40 is too old to wear a bathing suit, or an old lady can't wear a mini-skirt, etc.)
Of course I am caught up in a lot of these biases, but I think I don't mind them as much as most people do.
And when I say things like this, and you think, "You are influenced by western culture!" This is also a bias.
Judging people like that is complete bias!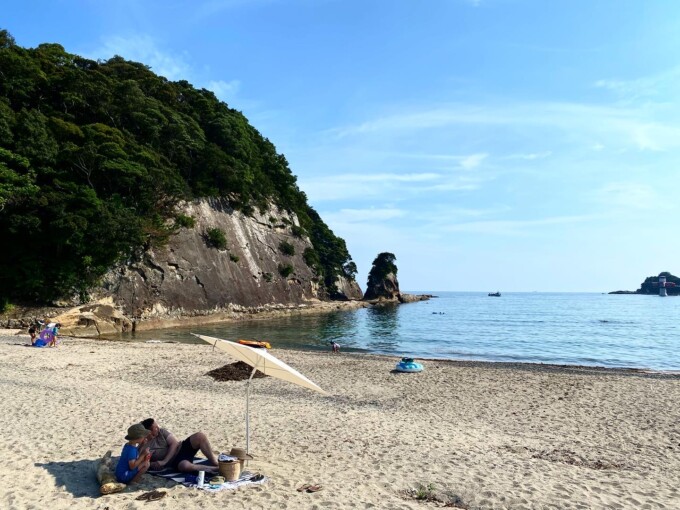 We stayed at the beach until the end of the day with our family and one other family were also there.
I had a lot of fun diving and floating in the ocean, so I'm sunburned and itchy right now.
But I had a lot of fun with Fionn and Emmet, so it was a great holiday!