It's a three-day long weekend starting today, and we've already decided to take it easy this week and spend it with just the family.
We had a lot of fun going out and inviting friends over, but since people have been coming over every week recently, we decided to take a break this week.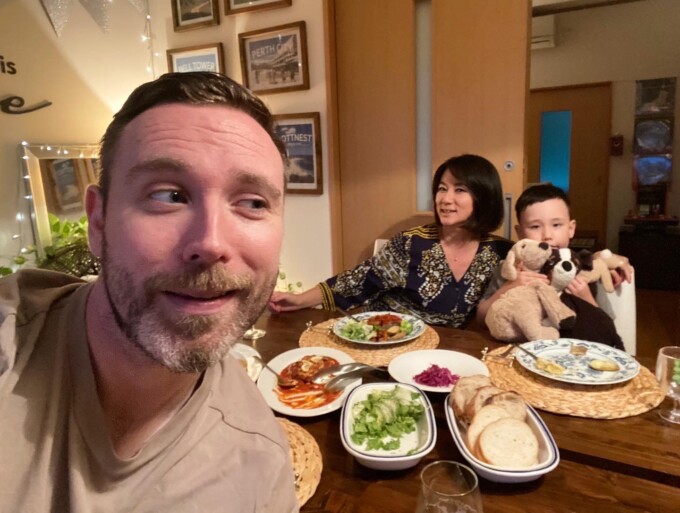 Eme-chan, who is so kind to me, told me not to cook anything and just buy food.
But there are days when I'm just glad he said that, and there are days when I think, "I'll make dinner for Emmet, who is so kind to say that!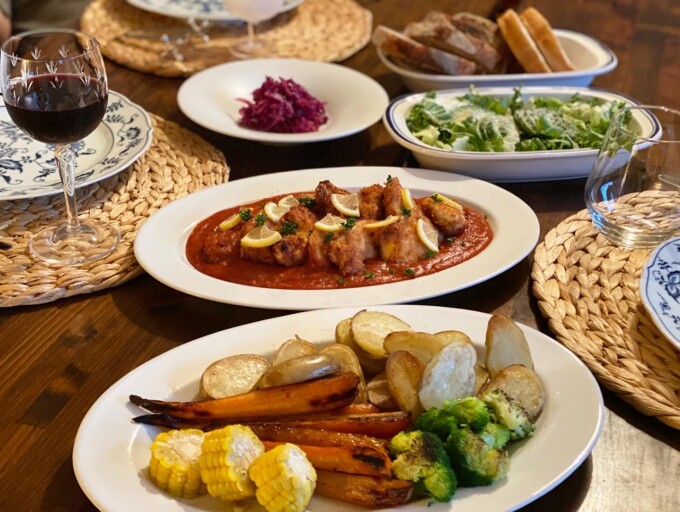 Today is the latter.
Eme-chan has been asking for the chicken I made last week again! He was telling me not to forget the recipe.
(I make dishes so randomly sometimes that I often can't make it again.)
So, we're having that chicken dish again this week! I wanted carrots again, and Fionn said potatoes.
So we ended up with almost the same menu as last week.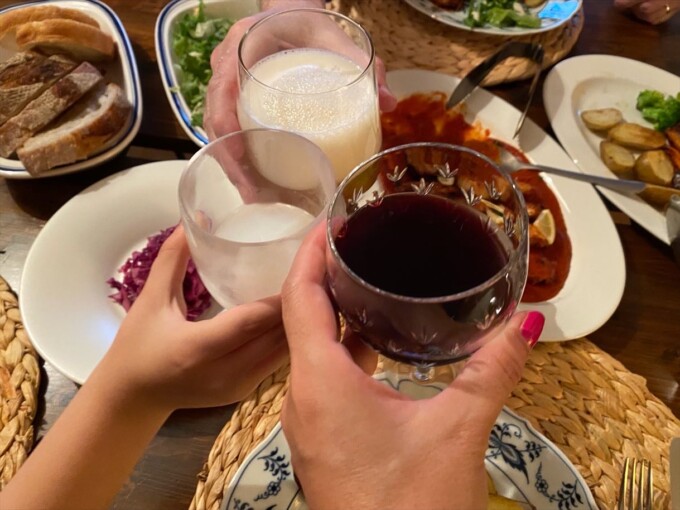 I had leftover red wine from last week, Emmet had beer, and Fionn had Calpis (a sweet milk/yogurt style drink).
The menu is the same, but the atmosphere is a little different because of the different plates and table coordination.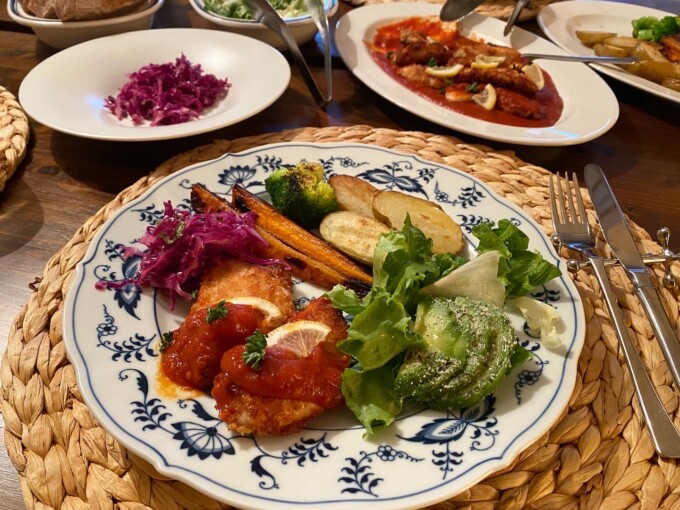 As I wrote on my Instagram, when we have dinner at home with just the family, I don't have to worry about Fionn getting bored.
It's really easy to eat and drink at your own pace and with your favorite music playing.
This is always an important time for us because we always talk about our family and our future.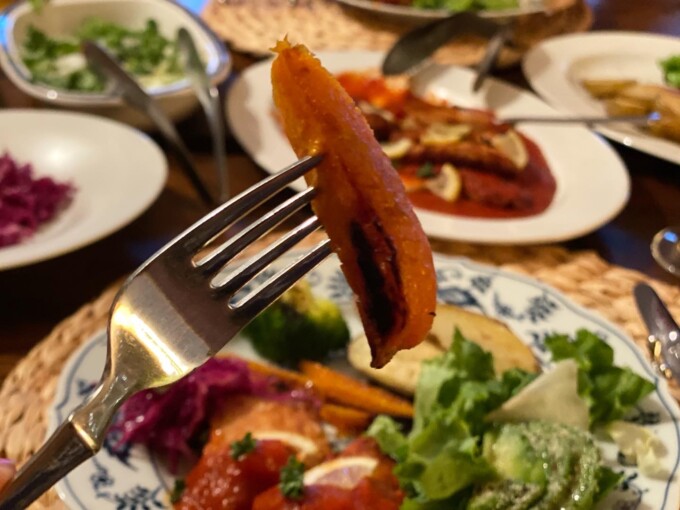 Yes, the grilled carrots have been a big hit again today.
As I wrote last time, it's just a little steaming and grilling with olive oil and salt in a pan with a lid on it, but the taste turns out so sweet!
It turns out so sweet that one person can eat two carrots at a time.
I know it's a little high in calories and carbohydrates for a vegetable, but it's my cheat day!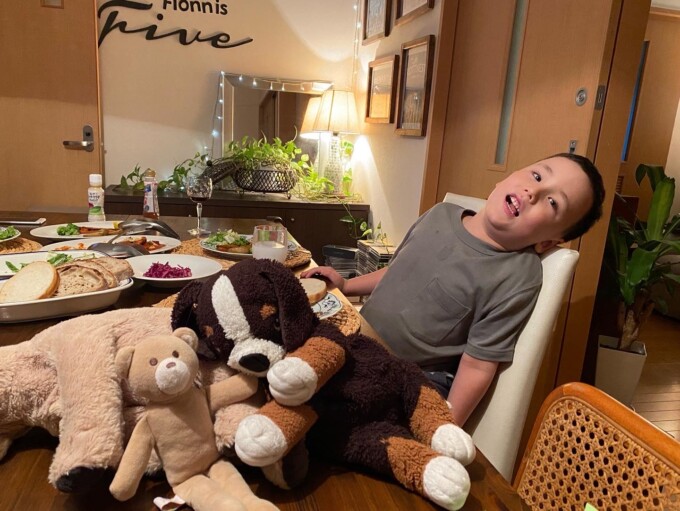 Sure enough, he's already full, well, early! "Can I do origami?" He left early.
Fionn has been more into origami crafts than drawing lately.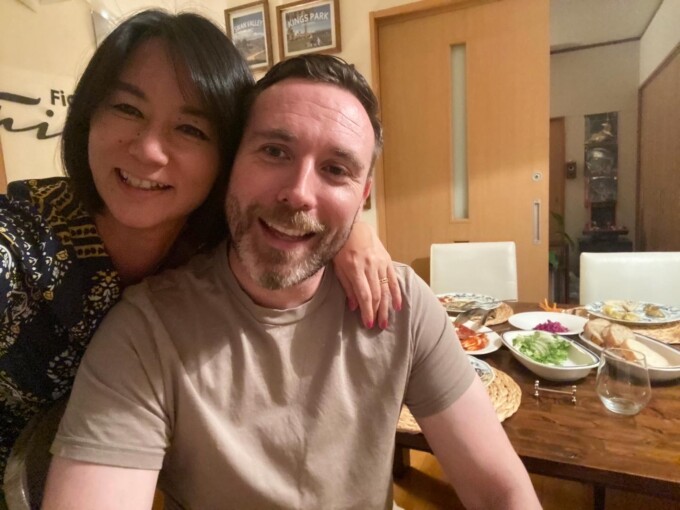 Emmet and I had a long talk over a drink, and I have a new goal in mind.
When that day comes, we will celebrate with a glass of champagne and say, "We did it!"
Emmet says he is looking forward to it and will do his best to get there.
I feel like I can make anything come true with Emmet, so he's a really good partner.