Did you notice that? Yes, the small chocolate on top is "Fionn"!
The big chocolate one on the bottom is "Butler"! Amazing, isn't it?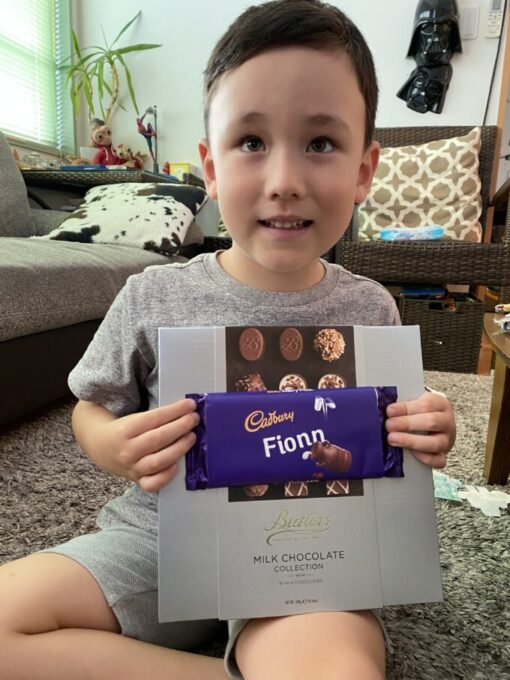 His great-grandfather in Ireland found and bought these for him a while ago with his partner Reenie.
We never had the chance to meet him, but I'm so glad that his great-grandfather, who was in his 90s, remembered his great-grandson's name and bought it for him.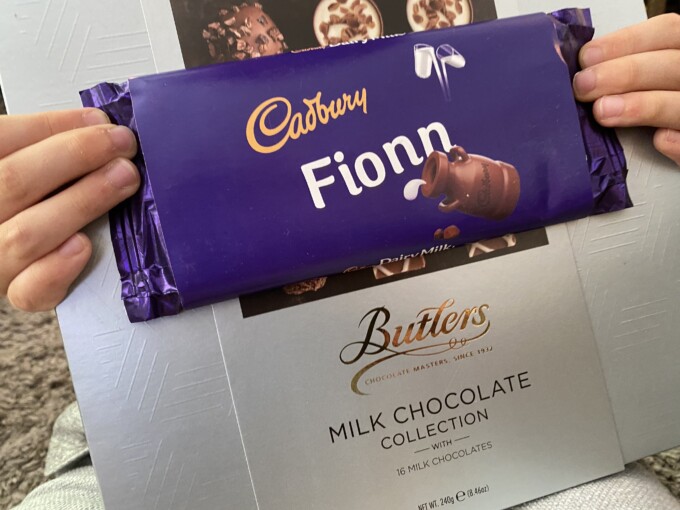 By the way, as I blogged before, Fionn is a very Irish name.
Butler is also an Irish name, of course.
If you search for "Butler Ireland" in Japanese, you will find information about this Butlers chocolate.
Butlers Chocolate is a long-established chocolate store in Dublin, the capital of Ireland, where Emmet is from, since 1932!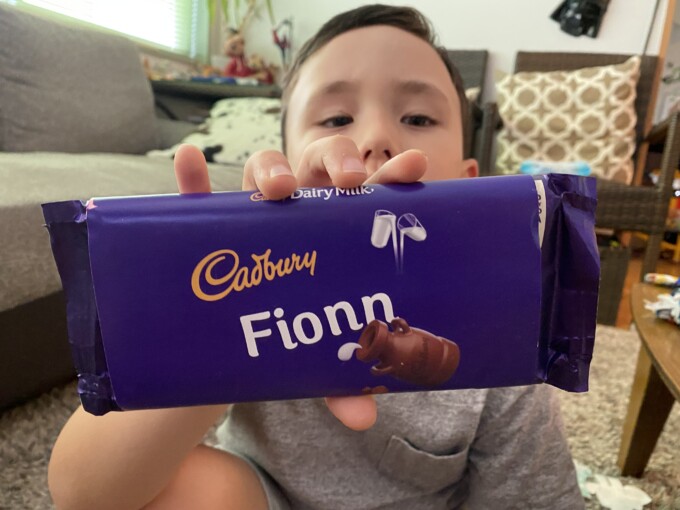 And I thought this Cadbury was also an Irish chocolate, so I searched for it and found it in England!
Moreover, this is a very, very old chocolate store that has been in business for almost 200 years, since 1824. And since Australia was founded on January 1, 1901, this chocolate store has been in business longer than the history of Australia.
Just last night, I was talking to Emmet and his father on Facetime and it came up in our conversation.
Fionn can have 3 nationalities until you are 20 years old! And of course, passports for all three countries!
In Australia, where there are many immigrants, it is possible to have another citizenship, so Emmet is still an Irish citizen.
So Emmet and Fionn will be able to take over the Irish citizenship until the 2nd generation.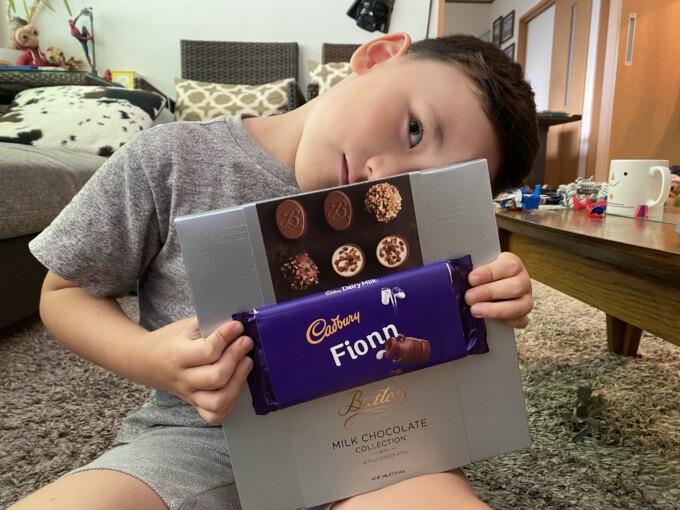 So Emmet and Fionn can go anywhere in Australia and EU member countries without passports.
Which means they can live anywhere!!!! Super nice!!! I'm so jealous!
If I wanted to live in Australia even though I am a spouse, it would cost me nearly 800,000 yen just to apply for a VISA.
Just the application! 800,000 to submit the documents when you don't even know if it will be approved!
In Japan, the application is free and once the visa is granted, you have to pay a fee of 4,000 yen. What a difference!