Sunday was Fionn's second piano recital! On Saturday afternoon, he went for a rehearsal, and after a thorough run-through, he was all set!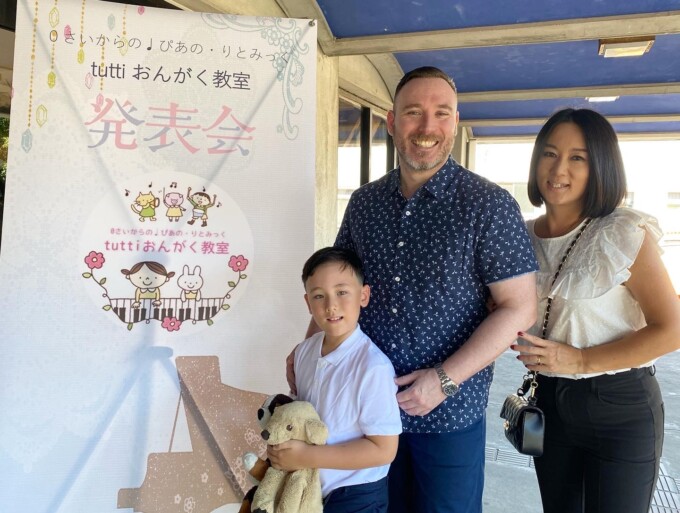 As I mentioned in my previous blog post about his haircut, Fionn secretly negotiated with his teacher to choose his own costume for the recital. So, it was the big reveal day!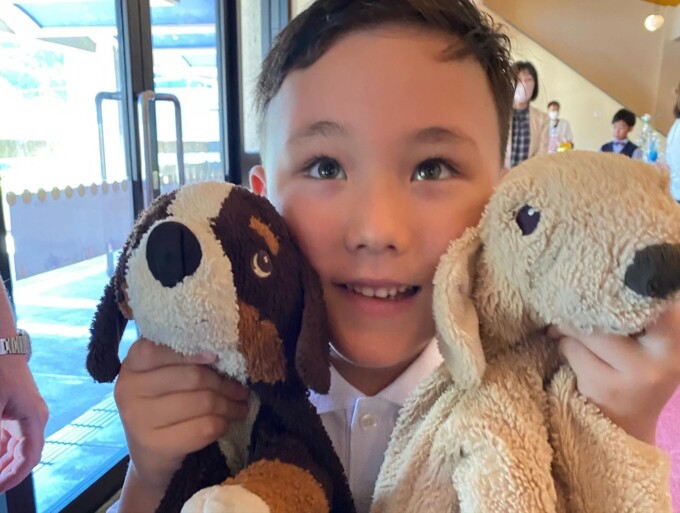 While he didn't say much about it last year, this year, as his performance time approached, he started saying things like, "I'm starting to feel a bit nervous!" and "I'm getting a little anxious!" How cute is that, right?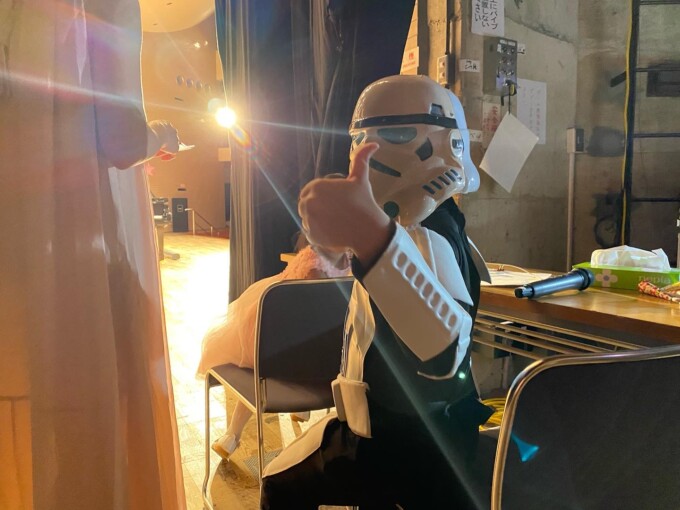 When it was Fionn's turn, the agreement was to go backstage and change into his costume. So when his turn came, he quietly changed backstage, and guess what – it was a Stormtrooper costume! We had heard a few days earlier that he had asked his teacher if he could perform in a Star Wars costume and got the green light.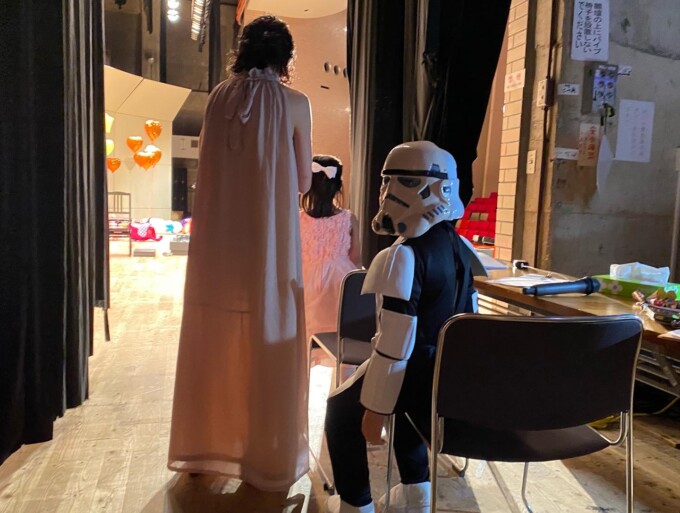 but we thought it would be the Jedi outfit he wore for his 5th birthday (easy to perform in and it's clothing, right?). But it turned out to be a Stormtrooper! The audience was quite surprised, with lots of "Oh!" and "Wow!" reactions, and even some laughter!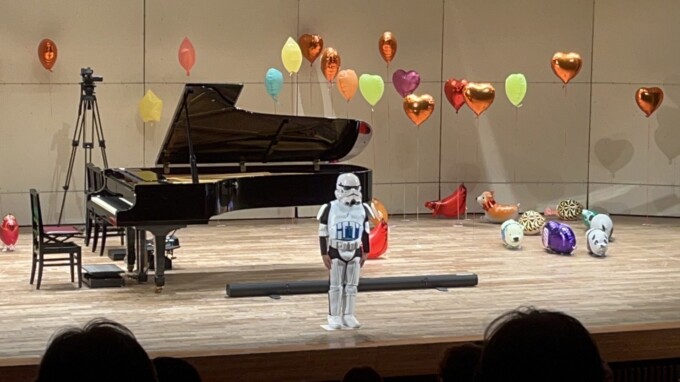 Originally, Fionn wanted to perform with his helmet on, but during rehearsal, it was clear that it would be hard to see (well, no one could tell who he was with the helmet on!). So, he agreed to take it off during the performance. His piano playing was really, really good, powerful, and impressive! It was fantastic!
(By the way, here's how it looked last year ↓ Comparing the two, his growth over the past year is amazing!)
I had messaged my dad about it, asking him to come and watch, but there was no response, so I thought he might not be able to make it. However, he was secretly at the venue (you should have told us!) and called after the recital ended, saying, "It was amazing! Fionn did so well! It was worth the wait (apparently, he arrived early)!" I was so happy to hear that.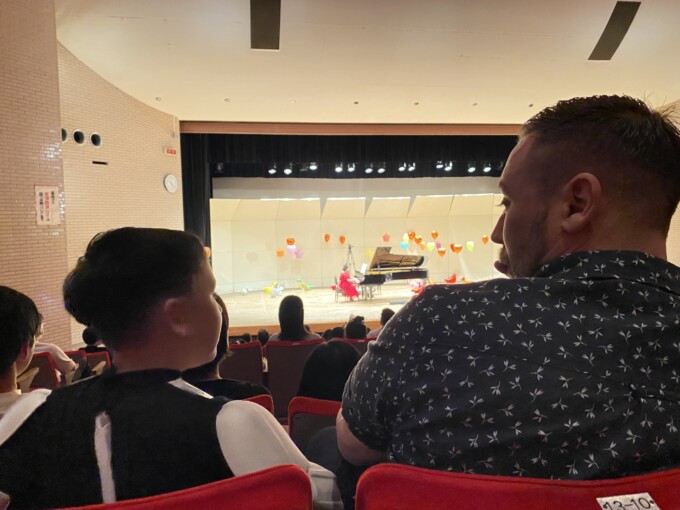 After the performance, I thought Fionn might want to change, but he returned to his seat still in his costume, helmet on, and said, "I can't change because I can't let anyone see who I am." (Although he did take off his helmet to play.)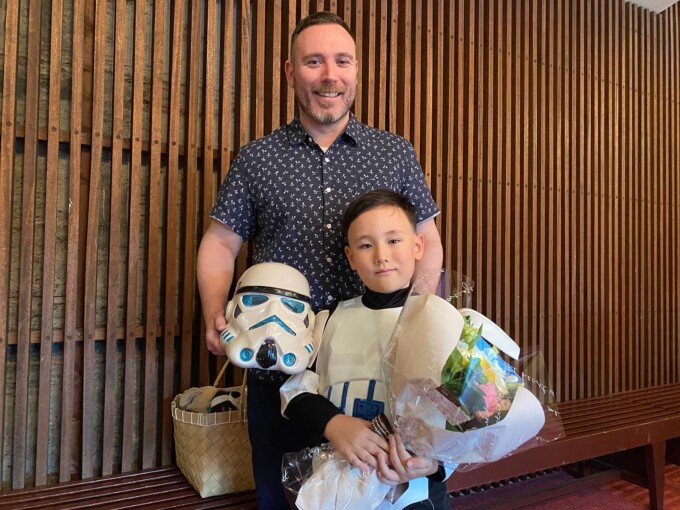 His close friends who came to watch brought flowers and presents, and everyone said, "You looked so cool!" Fionn was very pleased with the compliments. He even asked me with a serious expression, "Did everyone really think it was Star Wars?" When I said, "Yes, they were surprised!" he was genuinely happy. Ah, how cute!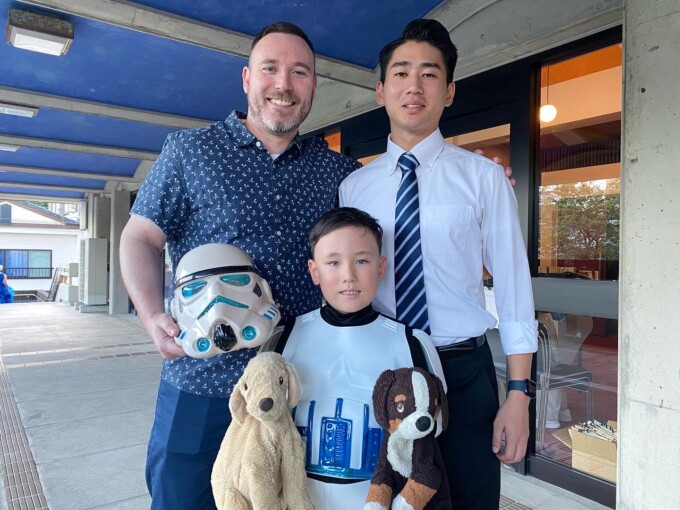 We watched Shion, the son of Emma's English conversation student and Fionn's piano teacher, play the piano wonderfully. Fionn even said, "I want to be like Shion!" It's great to have such ambitions. Shion even called him a "young talent," and that made me happy too.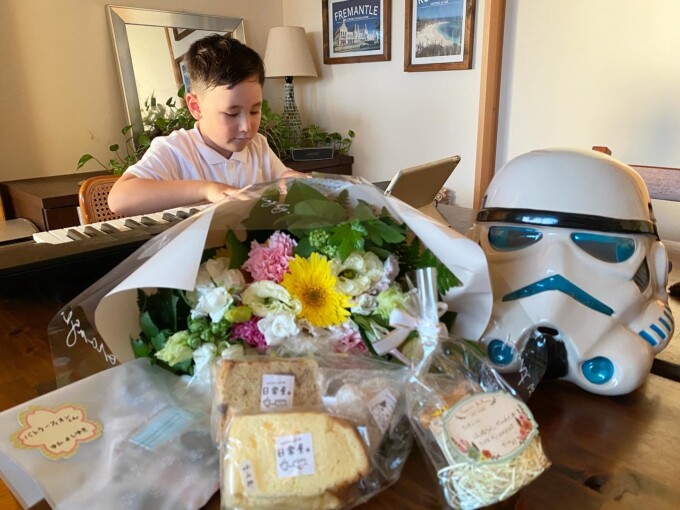 Actually, the first thing Fionn did when we got home was play the piano. It was his own choice from the beginning, so he really enjoys it. I rarely have to tell him to practice. Usually, he watches YouTube videos that show the position of the keys and practices various movie soundtracks on his own. But instead of working on assigned pieces, he likes to show off new songs he's learned during lessons.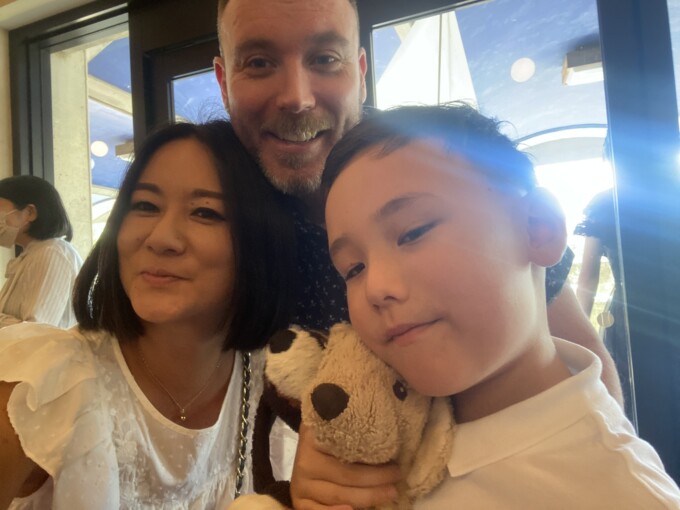 He's always praised for being really good at it, and his teacher also appreciated his Star Wars costume idea, saying, "That's really great! You should wear it!" He seems to be thriving in a supportive environment. In fact, for this recital, he played a song that I thought would be too challenging with chords using both hands. However, after learning it once during his lesson, he came home and had already memorized it and was playing it effortlessly, even naturally finding the right hand positions. I was really impressed.
I'm just so glad he enjoys it and is having fun. His presence at this recital was confident and impressive, and both Emma and I were incredibly proud! Keep having fun, Fionn!