(This is a blog translated into English using chat GPT)
So, the four-day-five-night trip to Shimanto for Seina and Chinatsu is already over because I don't write a blog every day! It went by so fast!! I think even the three weeks in Perth felt like they passed in no time, so of course four days and five nights is essentially just three days – it's so short!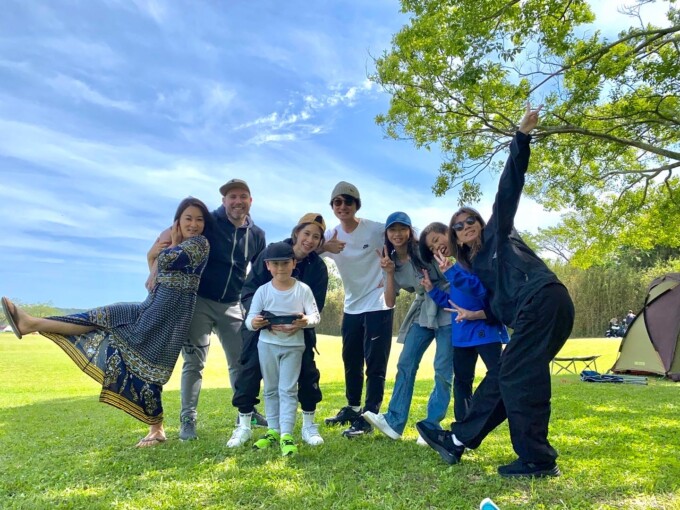 Actually, two days ago we went to the beach, but I'll talk about that another time. Yesterday, the elementary school team finally got a day off, so we had a picnic lunch and played soccer together as per their request.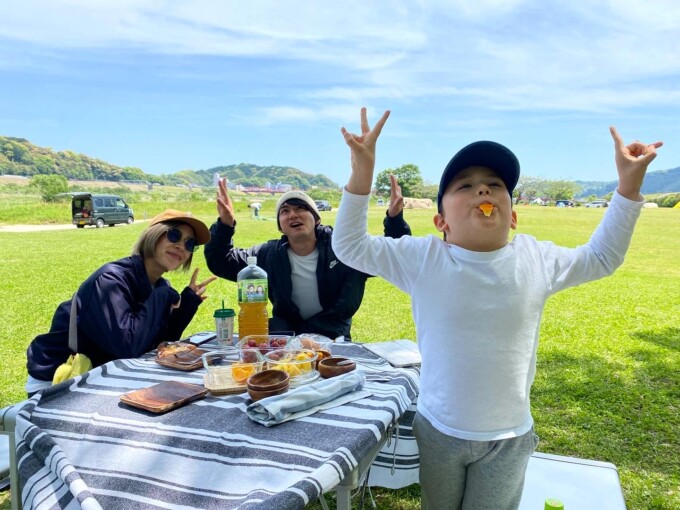 We went to the usual camping area in Nyuta, and as expected, there were lots of people there for Golden Week! It's hard to see in the photos because I tried to avoid capturing the tents, but there were many!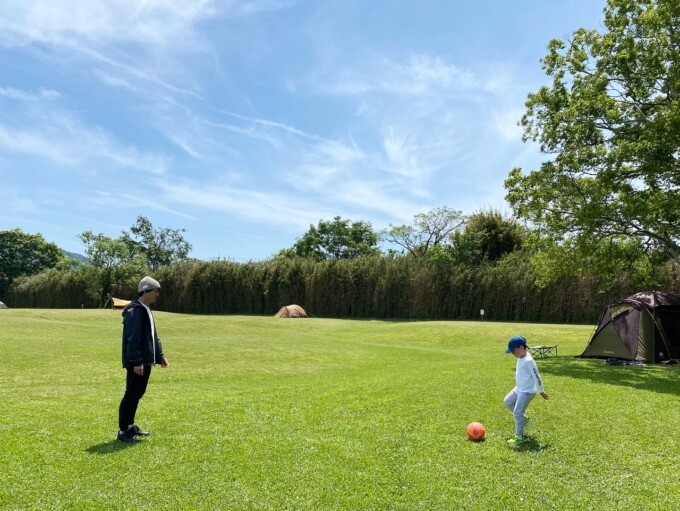 Both my nephew and Seina are on soccer teams! Seina still plays futsal, and apparently he uses an app to find and join teams with strangers during his free weekends! It's so interesting, isn't it? But it's very practical and helpful. And then we challenged Fionn to try it, and he unexpectedly got really into it. Apparently, there's a soccer club at his kindergarten, so he's planning to join after Golden Week!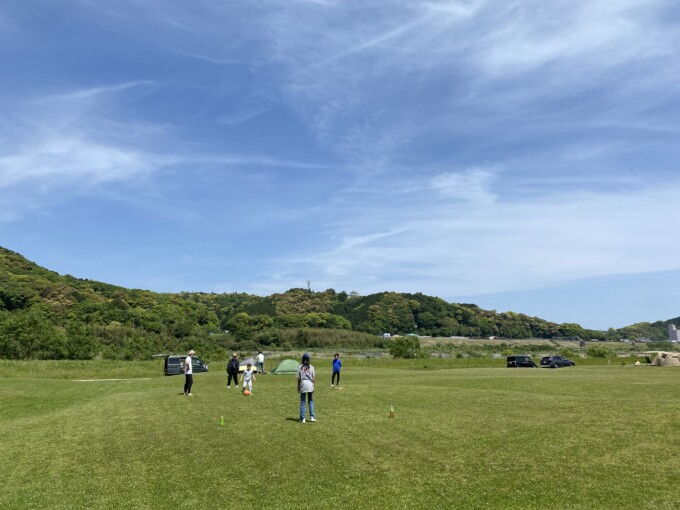 We also had a family PK battle during the latter half of the trip! LOL But seriously, even during Golden Week, it's great that we have such a spacious and wonderful space to use in the countryside.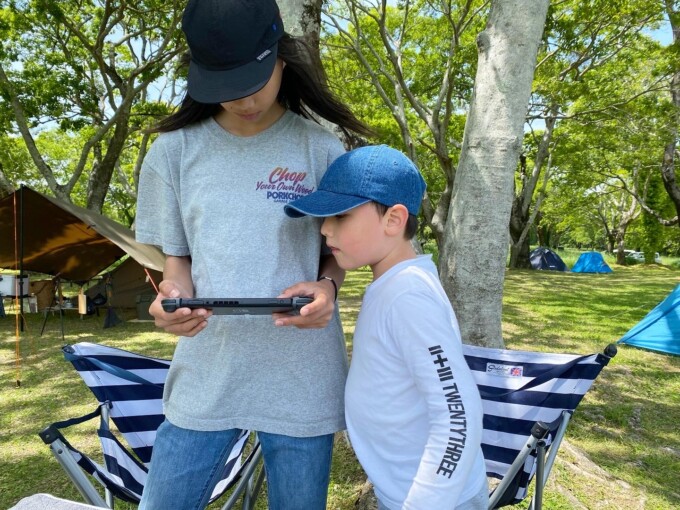 In between our healthy soccer games, they also played a bit of Nintendo Switch. The reason is that the new season of Fortnite started the day before, and it's Star Wars themed! Plus, apparently if you accomplish certain tasks, you can earn skins without having to pay for them, so my 6-year-old son was really determined!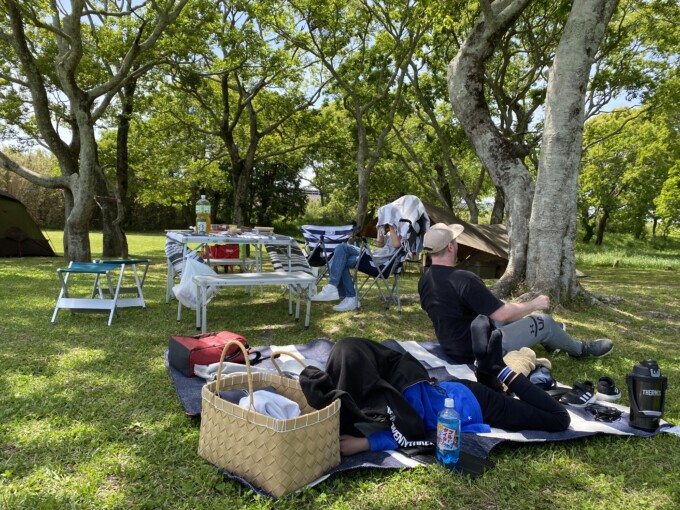 You can't see it very well, but my nephew is playing the game with a basket and a hoodie to create shadows, while my niece is playing the game under a towel in the background because it's too bright outside and the gameplay strategy is interesting.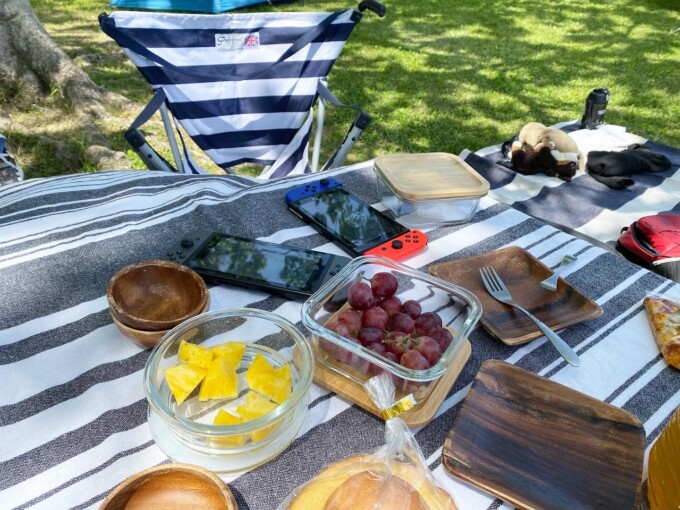 But after a little while, they put the game away and went back to playing outside energetically.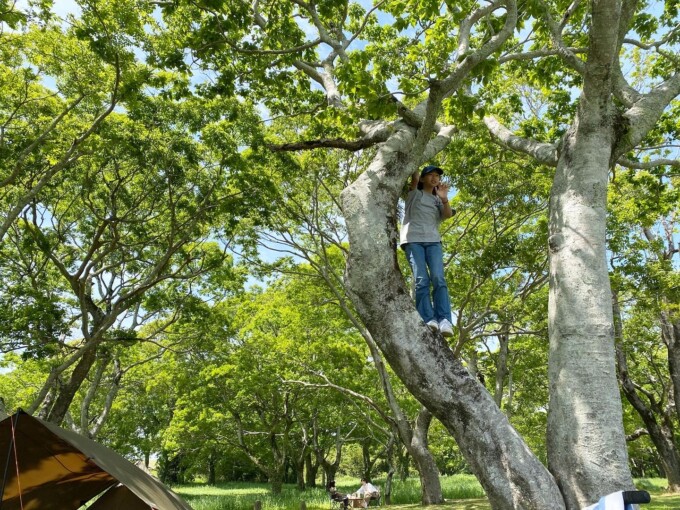 My sister and I want them to enjoy both gaming and outdoor activities and sports equally, so we don't like to force them too much in either direction. However, we feel that by giving them that freedom, they are becoming more responsible and able to balance their time on their own. As long as it's not excessive, maybe parents don't need to be too strict about it, and that way their children can develop a sense of independence.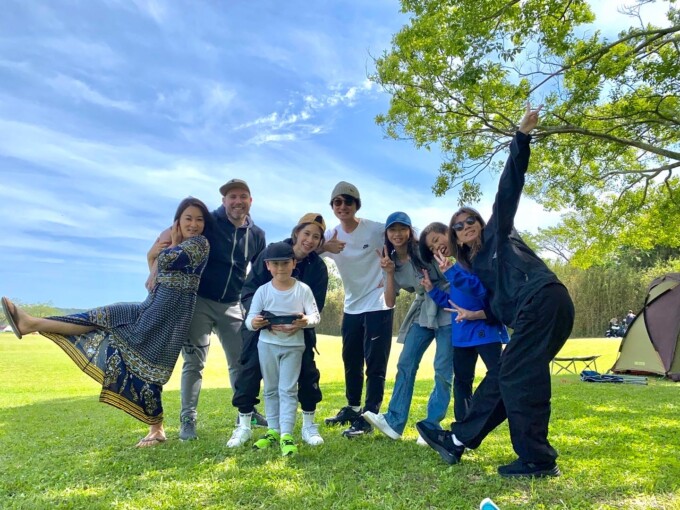 Yuna also joined us halfway through the trip! She's been working really hard lately at TGA, an indoor golf practice facility where she helps out, so it was great that she could take a break and spend some time with us during the day.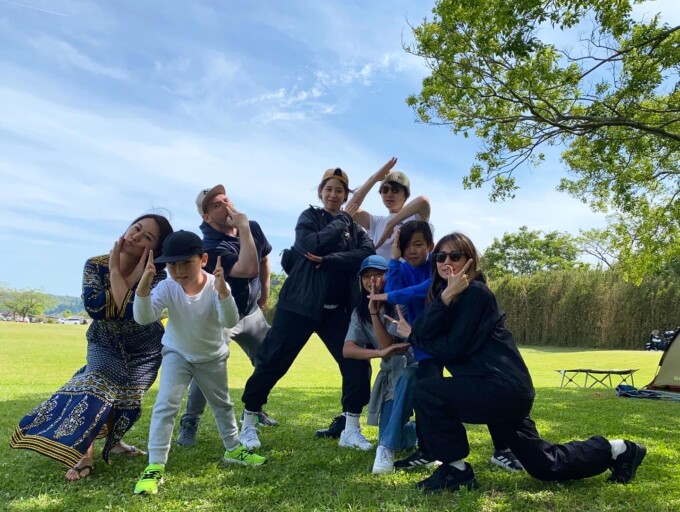 The last photo of us having fun!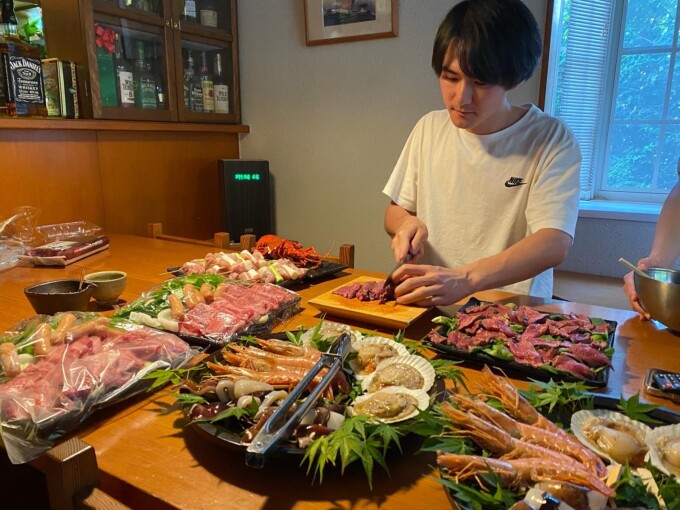 And at night, Seina, the cooking man, made roast beef, and Yukiyan (dad) helped with BBQ preparations. We all got together for our last night and had dinner in the backyard of my parents' house.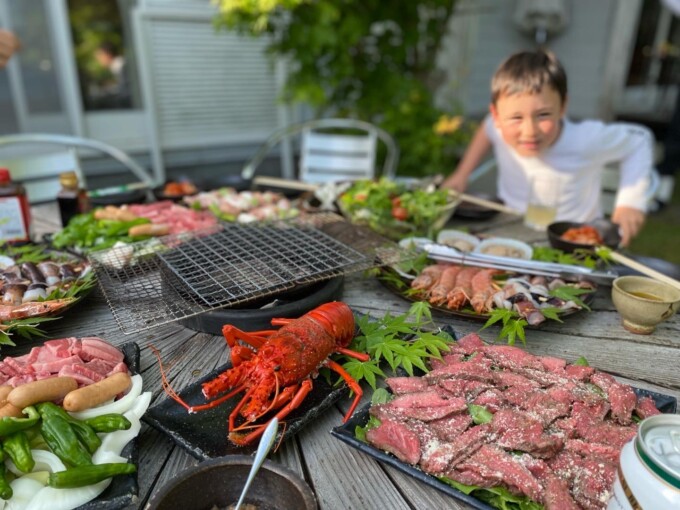 I was so caught up with eating, drinking, and chatting that I completely forgot to take any photos in the middle of it all. But starting from 4:30 pm, we hung out outside and ate and drank until late, and even after we got home, we played games with the kids. It was a super fun night!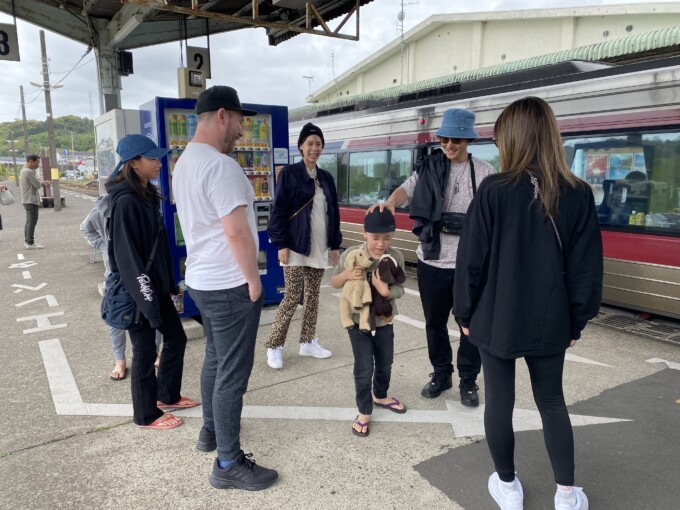 The next morning was time to say goodbye! Fionn, who had been saying "Why don't you guys just move to Shimanto and stop going back to Tokyo?" since the day before, was sad and crying.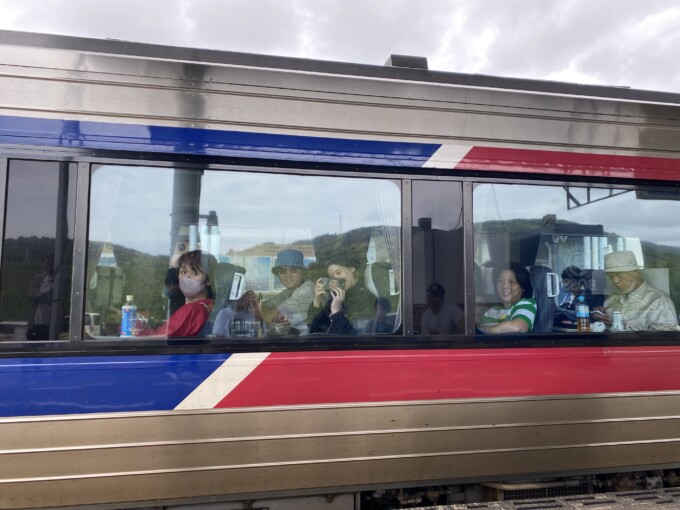 Kids ran to the end of the platform to say goodbye even after the train had left, and I felt a little emotional. The last time we met them, he was only two years old, so this was the first time he spent a lot of time together and he recognized them properly! A suddenly appearing family that he hardly remembers played with him a lot, showered him with love, and went out together every day. So of course he would be sad when they left.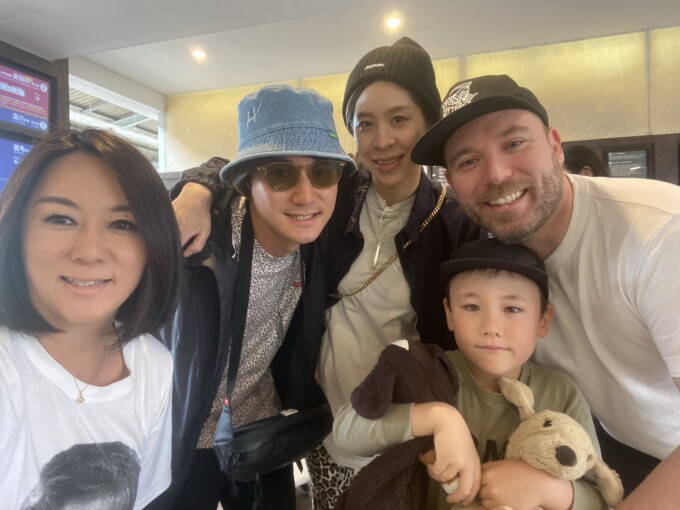 "We promised to go see China-chan and the baby when it's born! Mommy, buy a ticket to Tokyo soon!" he kept saying, "How many more sleeps until we go?" today. The baby is due in the summer, so we want to visit in the fall!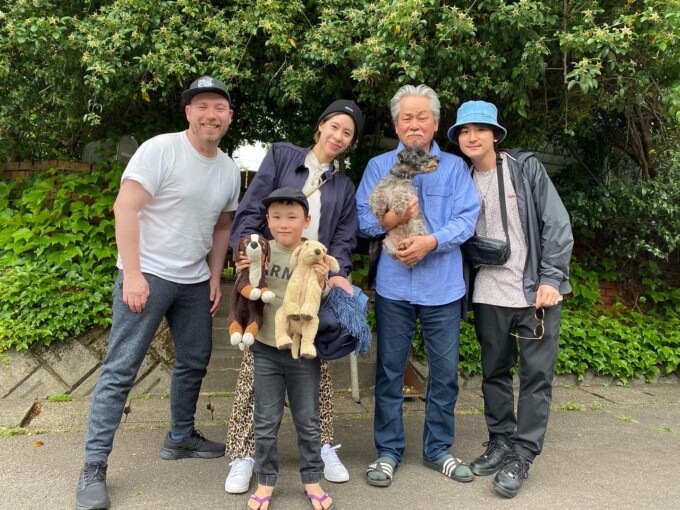 It was a great reunion with my brother Seina after a long time. I was happy to see them both so happy together with China-chan. (That's totally from a parent's perspective, haha.)
Thank you for coming to visit! Let's meet in Tokyo next time!