It was only been three weeks, but I missed Japanese food intensely!
That is not to say that I eat Japanese food all the time when I am in Japan.
But when you eat Australian style food for every meal, every day, you crave it anyway! LOL!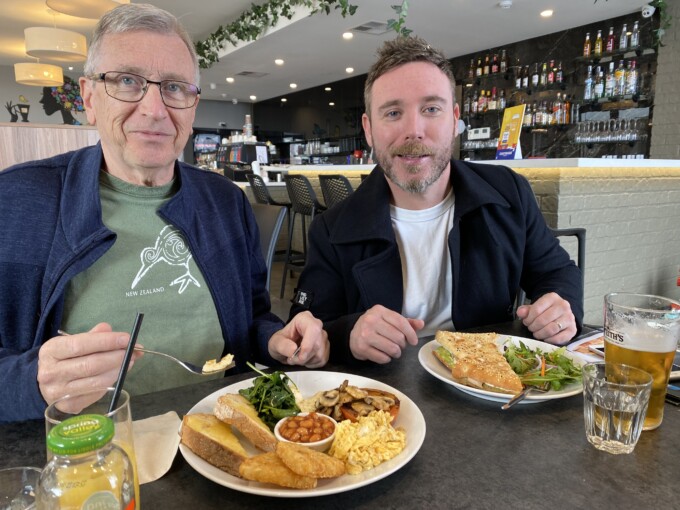 This is a picture of us at lunch about two days before I left Perth.
My father-in-law took us to a cafe near their house that they often go to.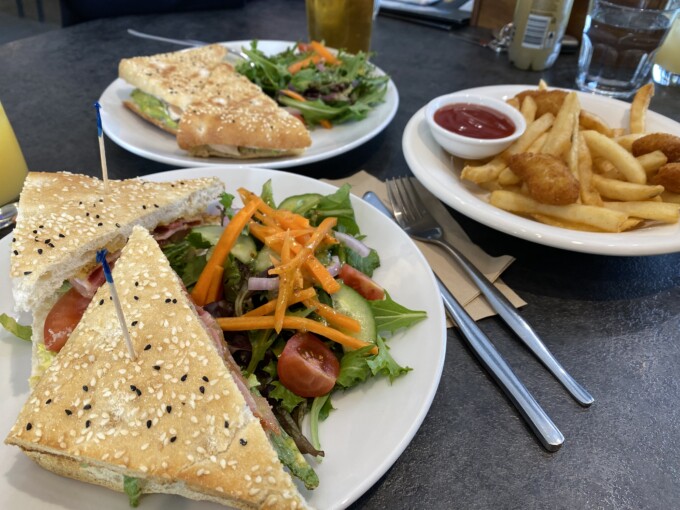 I had the BLT and salad set (with a choice of fries, but I didn't choose it).
It actually tasted really good! But after eating this all day, I really want to eat rice.
You know what I mean?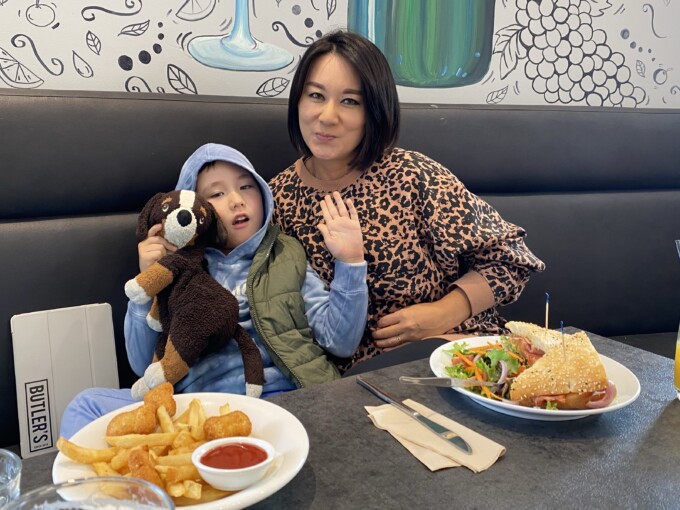 It's obvious, but you can't usually find a dish that comes with regular white rice first at most restaurants.
If I could eat rice, it would be risotto or jasmine rice at an Asian restaurant.
Usually, I love both types of rice dishes though.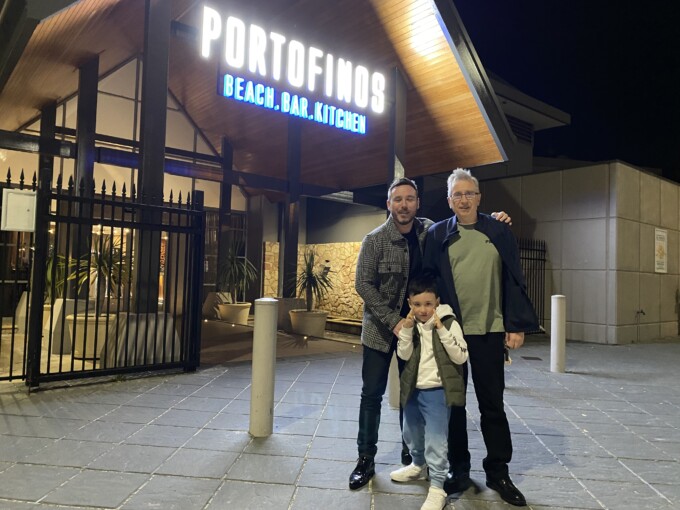 This is an Italian restaurant called PORTOFINOS we went for dinner the day before our departure.
I have been going here frequently since my first visit to Perth!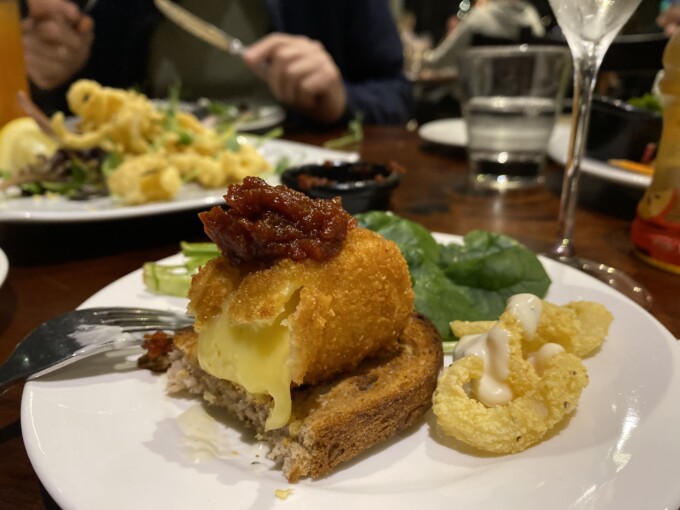 This is an appetizer called "Crumbed Brie with honey walnut bread, tomato & chilli jam". This fried cheese is delicious!
And on the right is Calamari (fried squid)! Calamari is Emmet's favorite.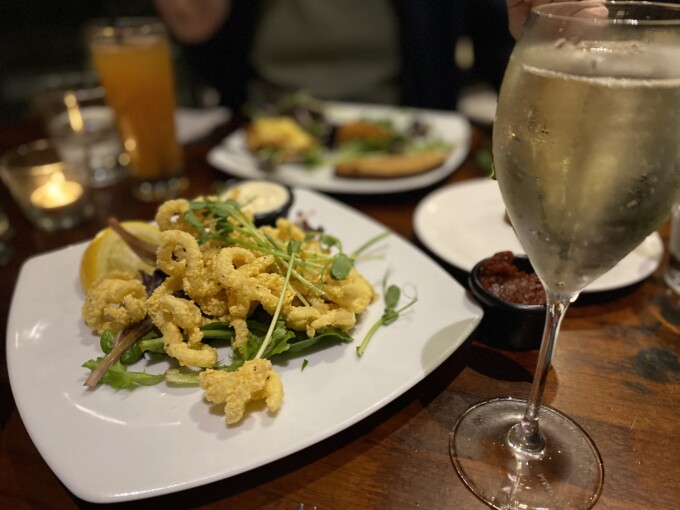 Oh yes! I didn't know it, but when we always choose an appetizer at family dinners, everyone says "ontree" and I didn't understand it, so I looked it up and found out that "entree" means an appetizer used in French cuisine!
In the U.S. it's called Starter, but in Australia and the U.K. it's called this.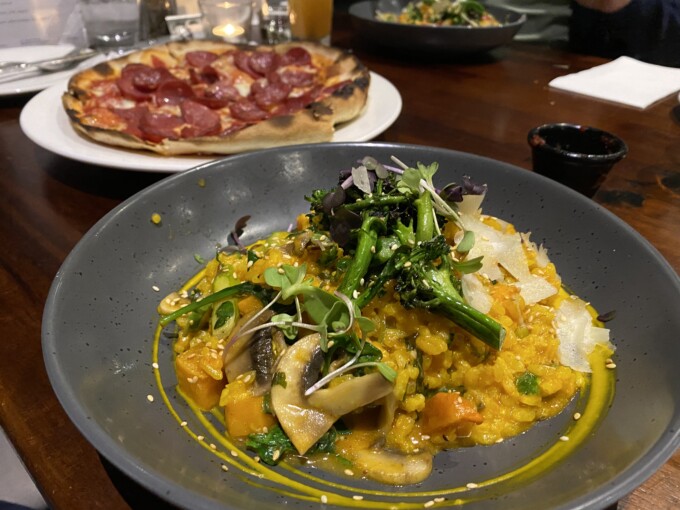 My main dish that day was risotto with lots of vegetables and mushrooms! It was so delicious!
This was almost 3,000 yen! This is not an expensive restaurant, but a normal restaurant.
Dinner is usually $25-$35 per plate.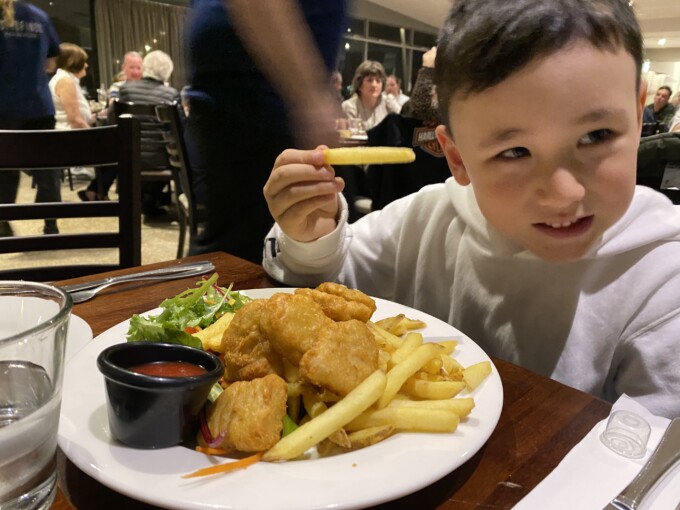 This is the children's menu that Fionn has come to love in his Australian life.
Chips (meaning fries) and nuggets, cost around 1,400 yen!
By the way, this is a very standard kids' meal, and you can find it almost everywhere you go.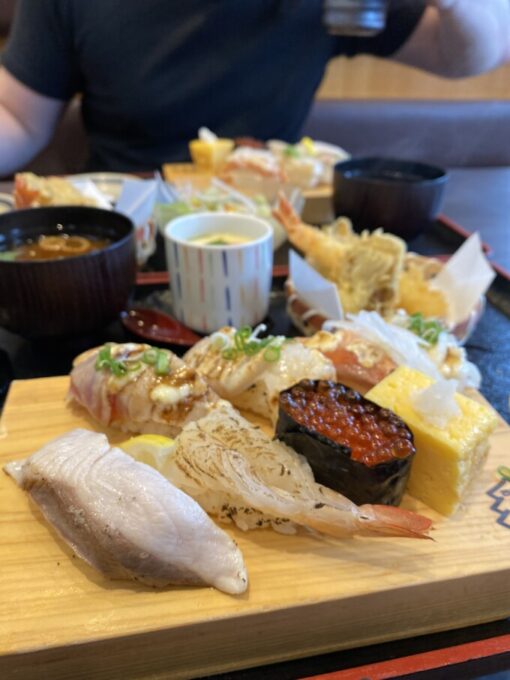 The day after we came back from Perth, Emmet and I went to a nearby sushi restaurant for lunch.
The lunch here is very popular, and the seared sushi and your choice of set (I had steamed egg custard and tempura) for 1,280 yen!
I was craving this kind of thing so much that I couldn't stop eating it.
First of all, the rice is delicious, and the vinegar in the rice is perfect! And what a cheap price!
Cheaper than nuggets and fries for Fionn!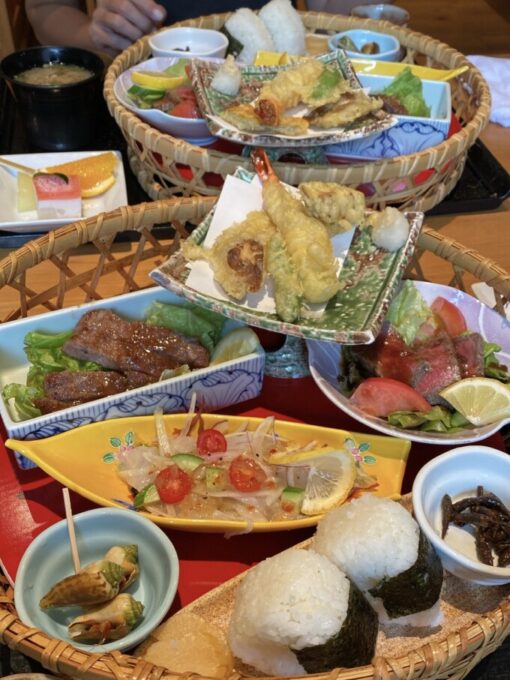 And for lunch today, my sister and I went to my favorite restaurant for this magnificent set.
It's 1800 yen, which is about the same price as Emme's calamari.
Much, much cheaper than my risotto! But it looks beautiful and the rice balls are sinkingly delicious again.
The meat is tender too, and the gori tsukudani or the shellfish is just amazing!
All the food in Australia is delicious and I really love it, but after eating them for so long, you start to crave rice!
And when we go back to Japan, I am so impressed with the delicious food at such a low price. !!!!