Today we went to my sister Yuna's yard pool, which she has invited us to several times before!
The weather was so nice and it was so hot that we didn't even get in the pool!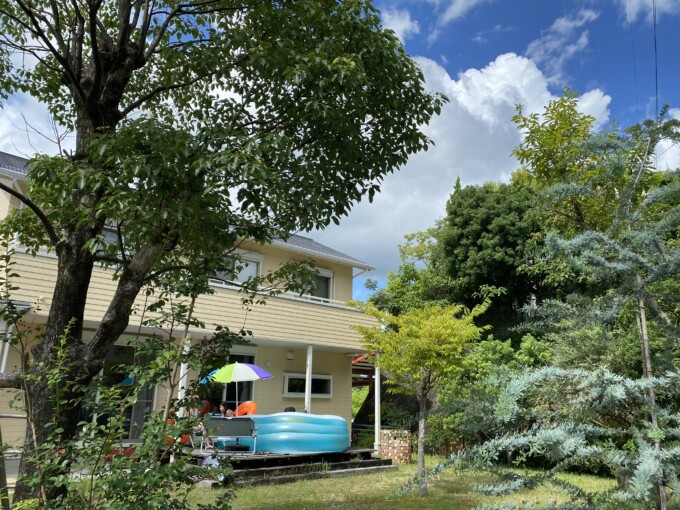 This year's pool was even bigger than last year's. Every year it gets bigger!
Yuna-chan's deck space is quite large, but you can see how full the pool is.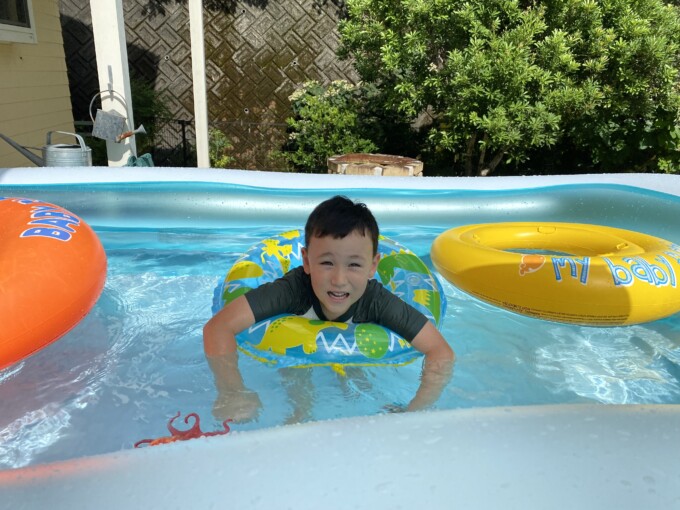 It's deep enough for adults to play in, too.
When I was invited to a thing like this, the first thing I thought was, "I want a garden."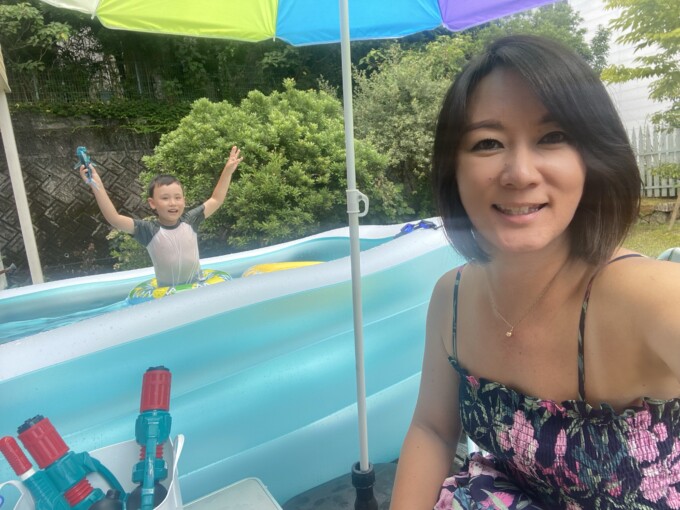 Then I can play in the water a lot without going out, have breakfast in the garden, lunch in the garden, and a garden dinner party.
I know it's just my imagination, but I really wonder about people who build houses in the countryside but don't have a garden!
Even if it's small, it's definitely nice to have a garden! (This is just my personal opinion.)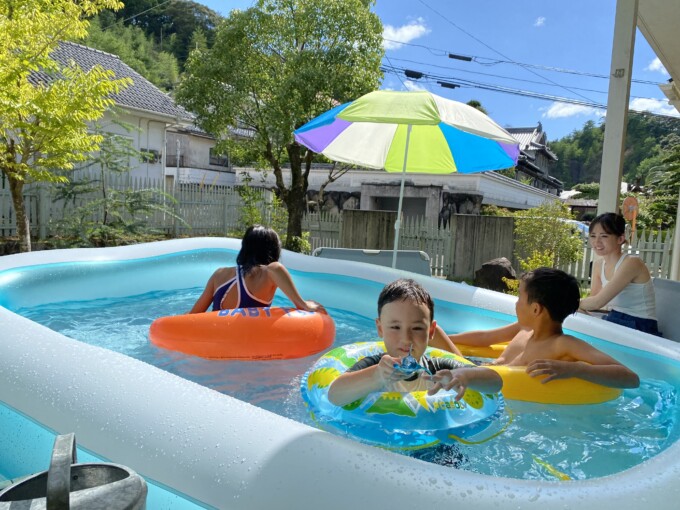 Fionn's cousins, who live nearby are always playing with him.
Even though he doesn't have a sibling, he feels as if he has two, and I'm really grateful for that.
Just the day before yesterday, Fionn was so impressed that his cousin was able to escape from the "Nethergate", which Fionn couldn't get out of in Minecraft, with no difficulty at all!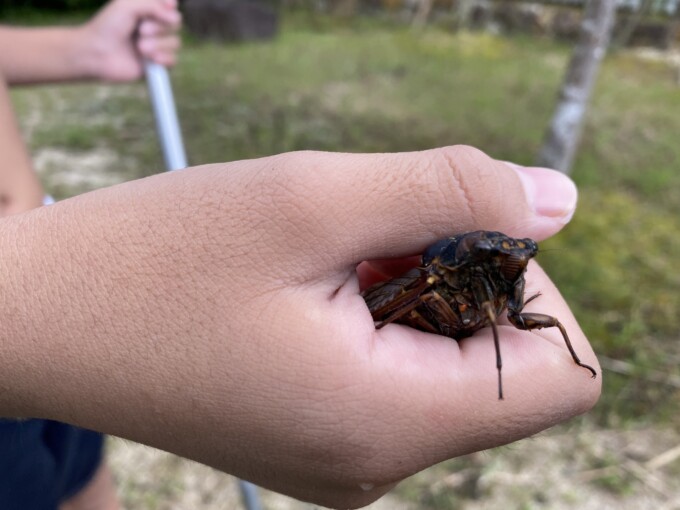 His cousin found a cicada in a tree and caught it right out of the pool!
He knows so much about insects and animals, he's like a doctor. He caught it, looked at it, and immediately let it go.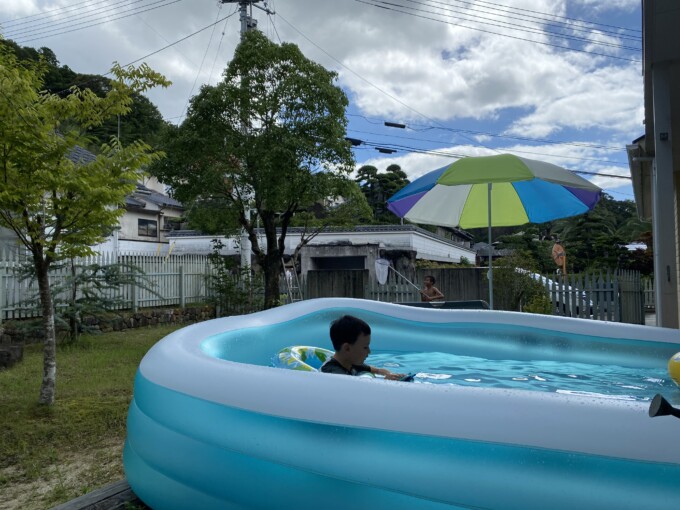 I'm really jealous that they can catch bugs in the yard, ride their bikes, and skateboard in the garage.
The goal Emmet and I have recently set is to find a plot of land this year and start building next year. !!!!
We've already decided on the area we want to live in, so now we just need to negotiate to buy it.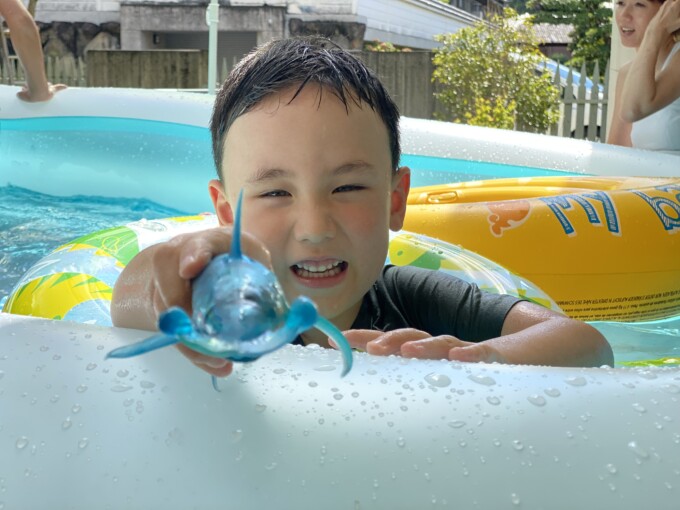 There was a piece of land we wanted to buy last March, but we were unlucky not to be able to buy it.
But the person who bought it had some problems when he started to do things, and it seemed to be a little difficult.
I've made a tried a few times in the past to get land, but we haven't been able to get it because we haven't had any luck. But maybe that's a good thing.
I think it's about to happen… I think it's about to happen… !!!!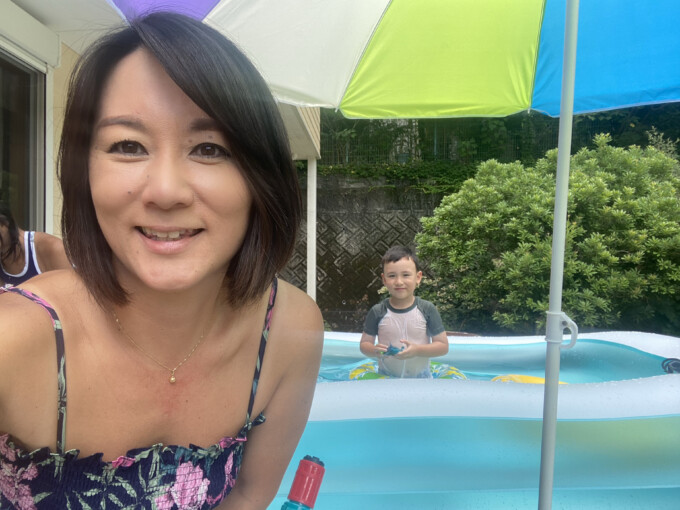 Please, please, please, please, I hope we'll find a good match in a good place soon. !!!!
I'm ready for the fantasy! LOL!
I'll do a YouTube video on how the house will be built. I wonder if there will be demand for it?