On the NETFLIX show Emmet and I are watching this week when we're relaxing at night,
The city of San Francisco often appears in recent episodes!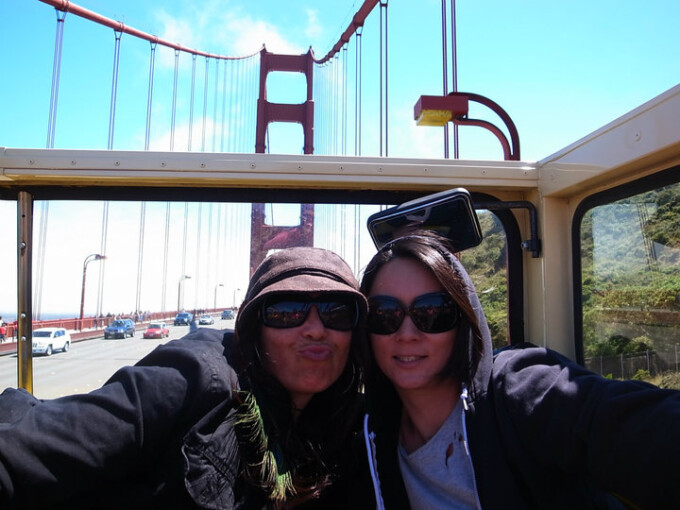 That's quite the places I went to when I went to San Francisco a long time ago.
So after watching the show last night, I looked back at the pictures from those days.
Then, I remembered a lot of memories I had been forgotten!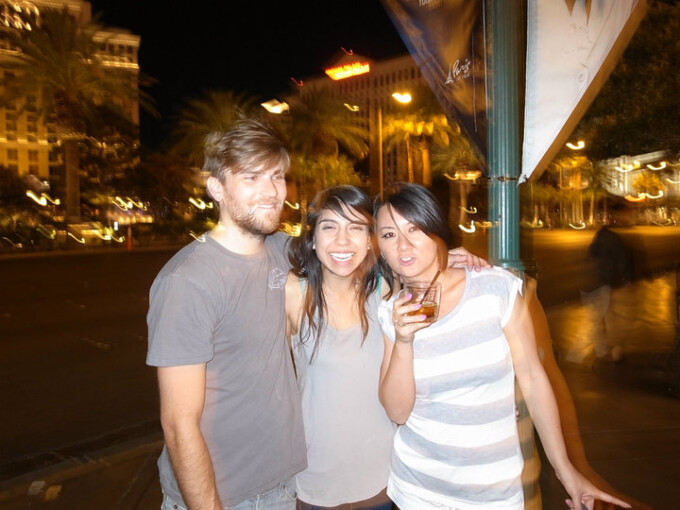 In those days, I often booked travels on a whim.
First I visited Matthew in Salt Lake, Utah.
From there, we took a road trip with Adali, a friend of Matthew's (my first meeting), and went straight to Las Vegas.
(I just looked it up on Google map and found out it was 428 miles, that's about 700 kilometers!)
We hung out there overnight and drove to LA next. and we were staying in Newport which was Matthew's parents' villa is located.
In the meantime, I suddenly thought of it and flew to SF to meet my friends, it was only 3 days but it was nice and great!!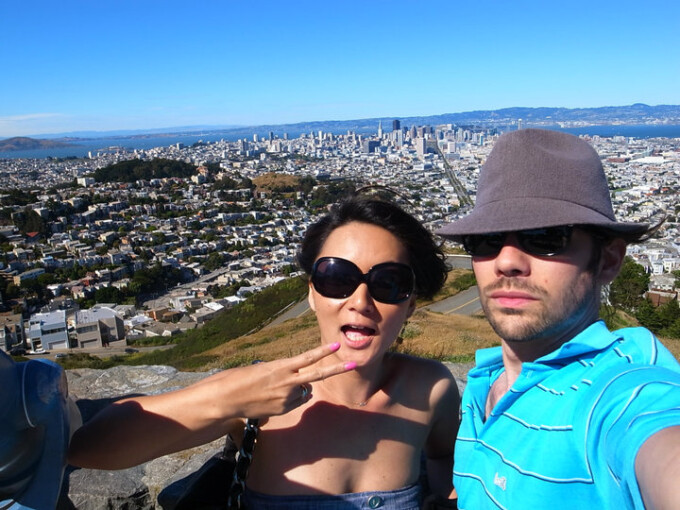 On the first day, Max picked me up at SF airport and took me to Twin Peaks straight from there.
He also drove me to Oakland which my friend Keyon lived.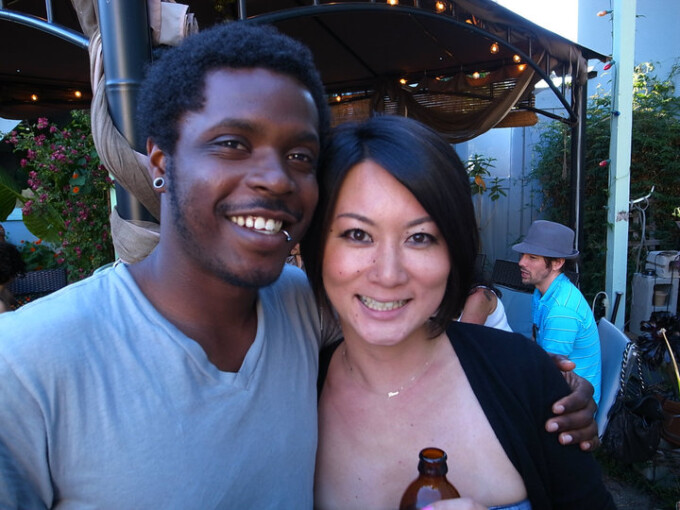 Then we had BBQ with Keyon's friends and Max.
They didn't know each other, but everyone was very nice so it was good time.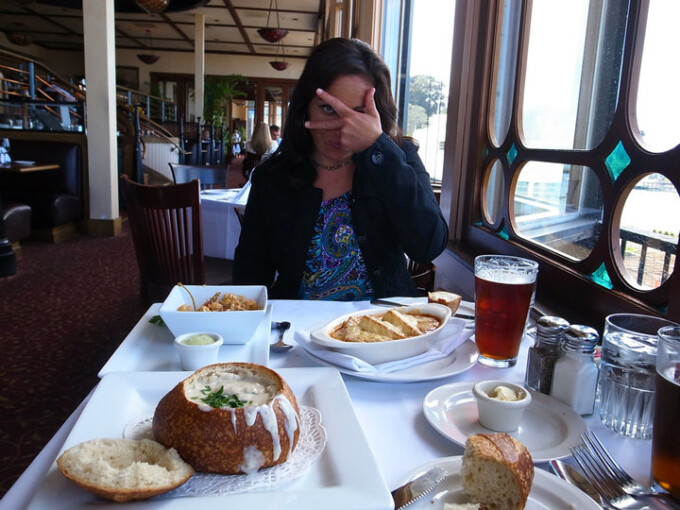 After that, I joined Tisina, who was very close at the time.
We rode a famous sightseeing bus in San Francisco and crossed the Golden Gate Bridge.
and we went to Fisherman's Warf and ate their famous clam chowder.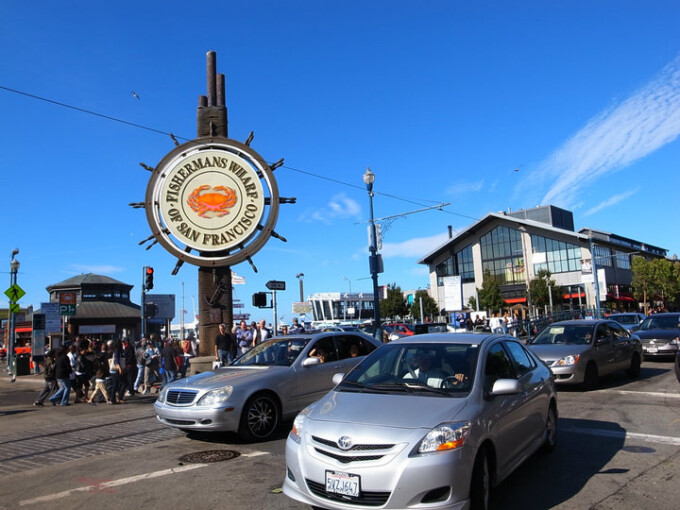 It was my first time in town, and I just went there without any information.
so I didn't know anything about the city, but when I looked back, I found many famous sightseeing spots in a very short period of time.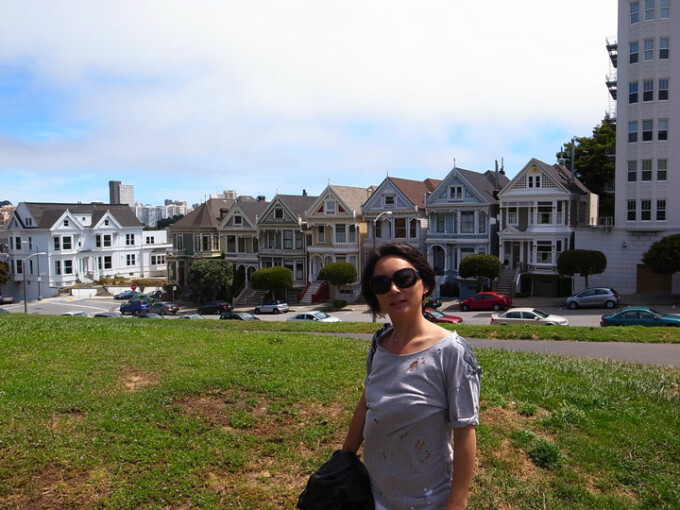 This is Aramos Square, famous for Full house!
There was a park that looked like a hill across the street, so we had a picnic there.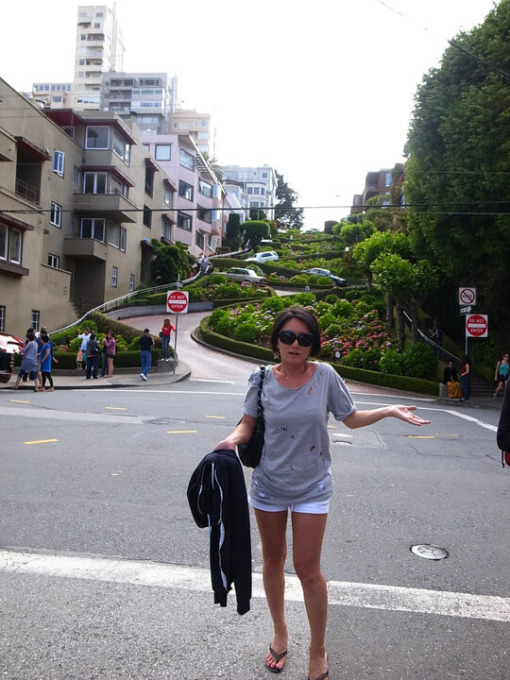 We also went to Lombard Street, a very winding, fairly steep slope, and very narrow slope!
Yes, I remember! When I went to SF without thinking about weathre from hot summer Newport.
It was so cold so I borrowed this jacket from my friend.
At night, I joined my friends and went out to eat, went to bars, and went to clubs.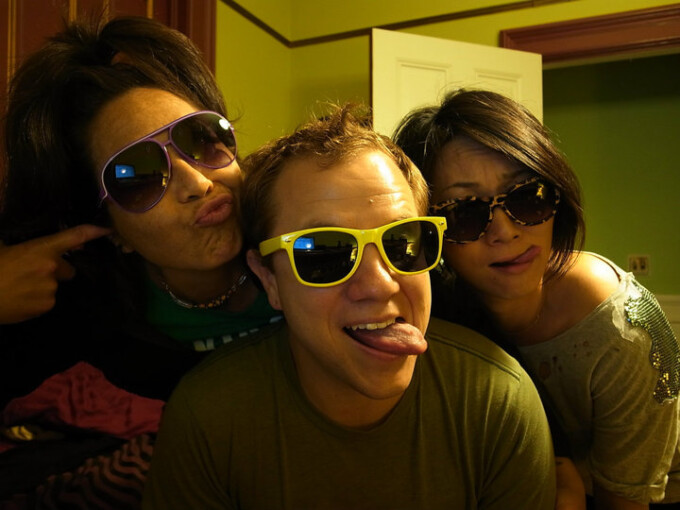 In SF, I stayed Tisina's friend house. His name is Wally who risked his life to Burning Man.
When I looked back these days, I was taken care of by many good people, including the first meeting.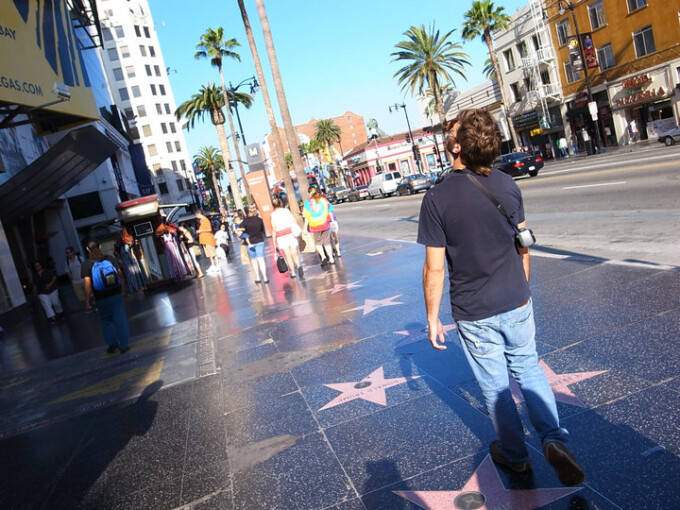 So, Matthews came to pick me up at the airport in LA and we hung out Hollywood together.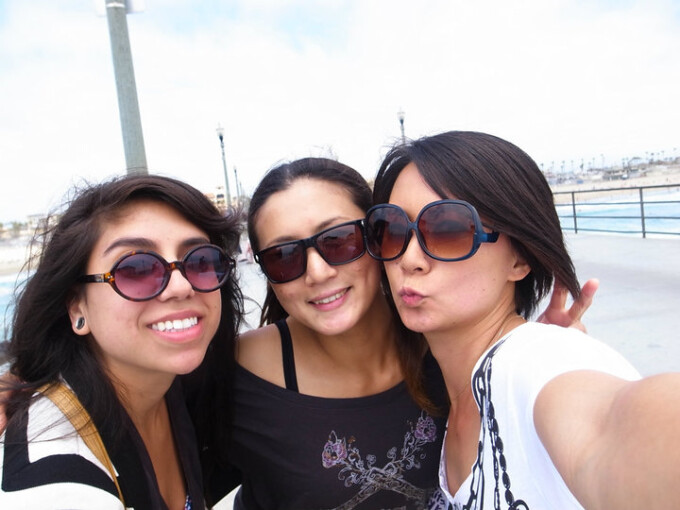 I joined Mao at Huntington beach and spent time with her for a few days. It was probably 2-3 weeks trip.
I remembered a lot of fun memories of meeting friends and making new friends!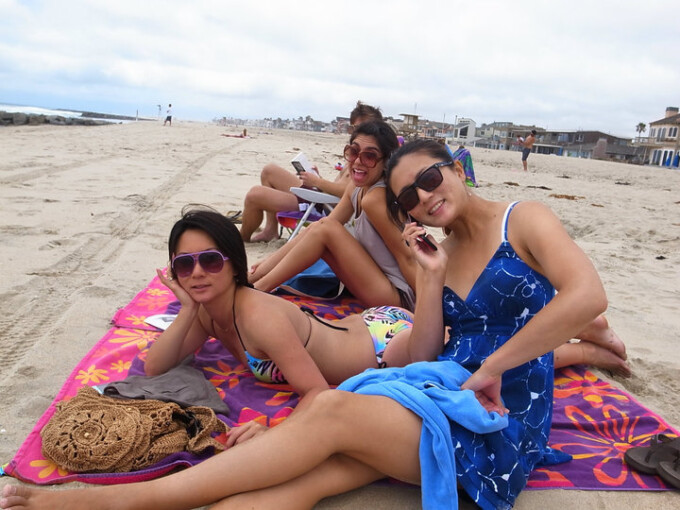 It's the same now, but since then I've liked to travel as if I lived there.
When I was in my early 20s, I used to go just shopping for designer goods and go sightseeing on tour.
From my late 20s, I enjoyed sharing my usual life with my friends who live there.
I really enjoyed this trip, especially the way.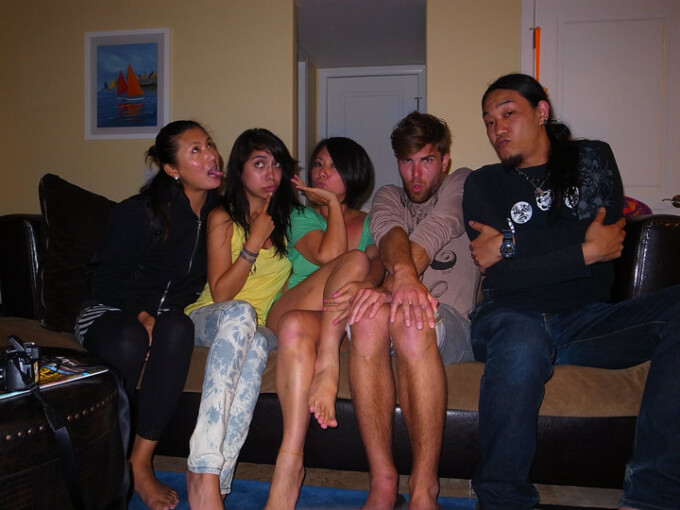 I was young, and I wasn't married, so I wasn't as responsible as I am now.
I was free to use my time, so I could take a slow road trip, and I enjoyed a cheap hotel.
At a Las Vegas hotel, we sneaked into the next hotel pool in the middle of the night and were scolded by security guards.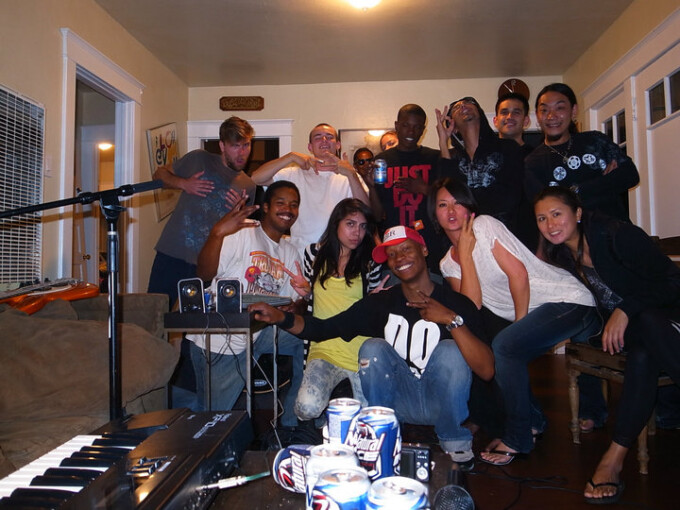 I can't do it anymore, but I enjoyed things that I could enjoy at that age.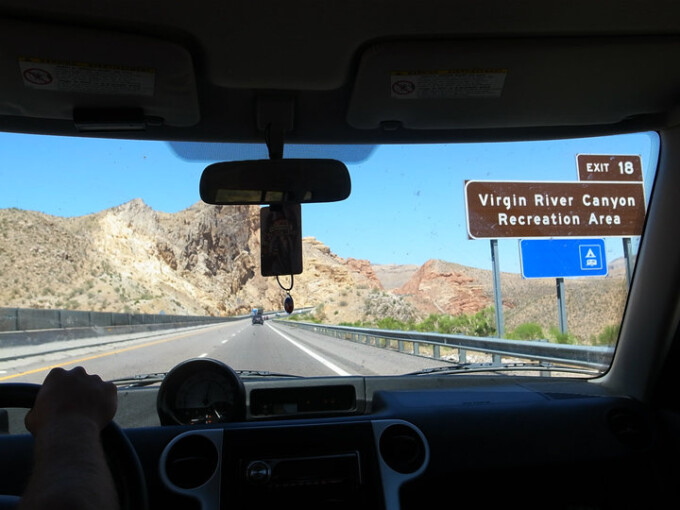 Finally, the first three of us drove back from Southern California to Utah!
(It is 700 miles, means about 1125 kilometers, aww!!!)
But we had a lot of fun even just riding a car!
You only live once!!
So I really thought it was really important and meanful to go on a travel and having new experiences and meeting new people.
and thought that I should continue to do so.
It was a very good looking back time!!!
I don't keep in touch with them now, but we all are in instagram and FB so it is fine:)