This past weekend, the weather was still very hot and sunny during the day, making me want to stay in the shade.
But in the evenings, the weather was pleasant with a slight cool breeze.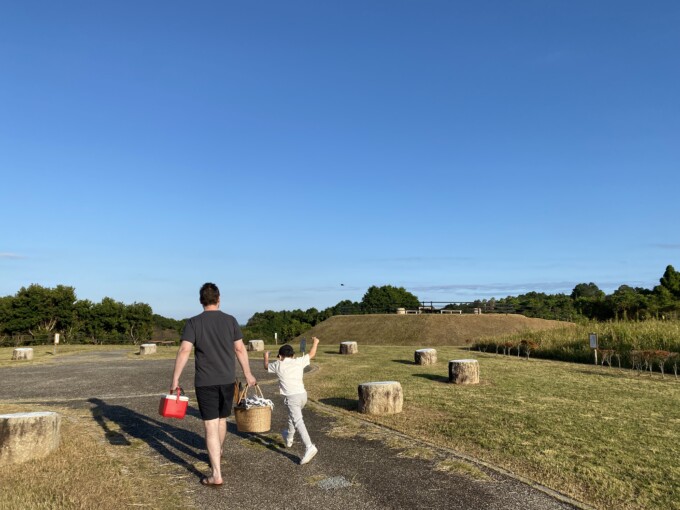 Yes! It's the best season for picnics!
Eme-chan had been saying since the day before, "If the weather is fine tomorrow, let's go on a picnic!" So, we went to the Butler family's favorite place in the evening when it was cooler.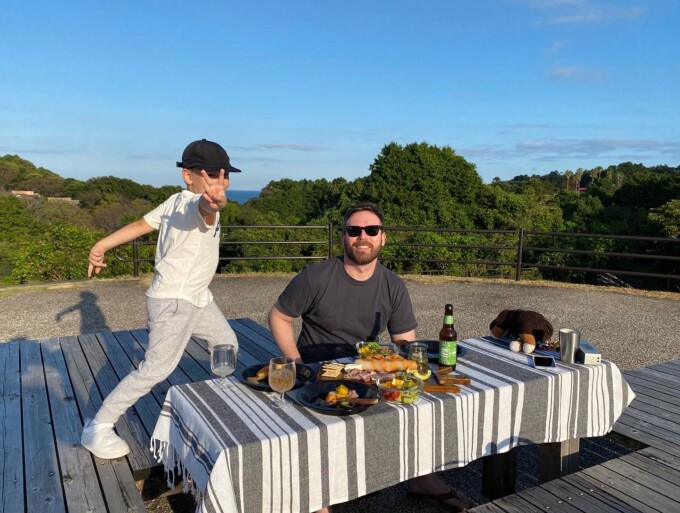 This place is actually a stargazing observatory, so there is no roof over our heads!
That's why you can never come here in the summer when the sun is so hot.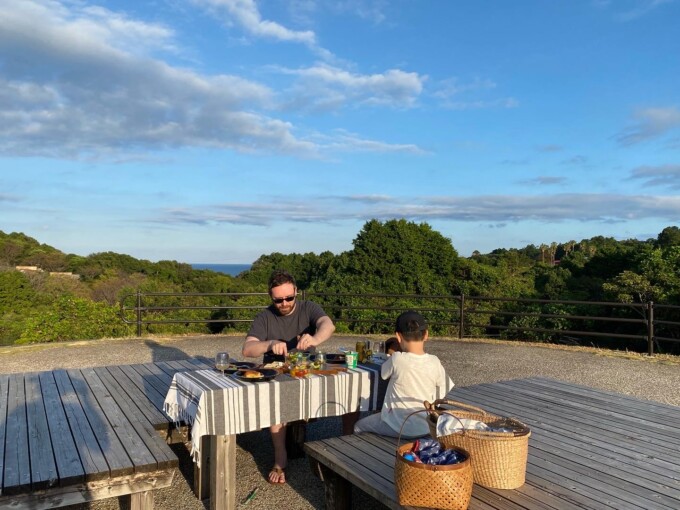 It's on top of a hill, and I think they built the deck wide enough to lie on and watch the stars.
We've only been here twice to actually see the stars, but we've been here for picnics many, many times already since before Fionn was born.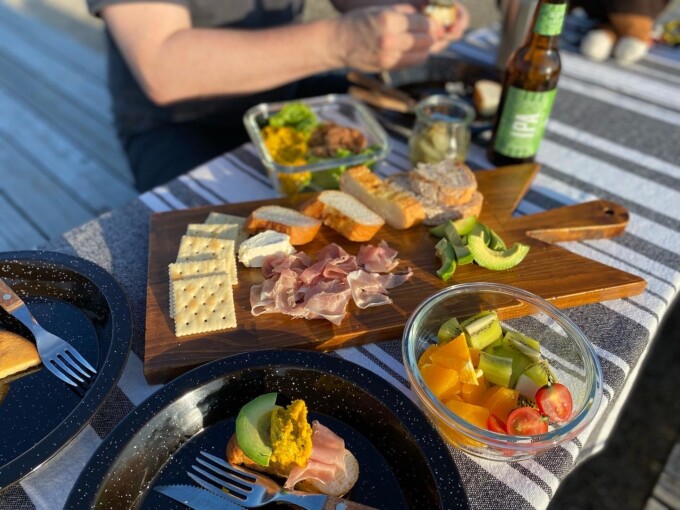 The menu is still all the same stuff that you could cut up.
I always say that if you feel like you have to prepare everything super well, it's going to be a lot of work, so easy is best!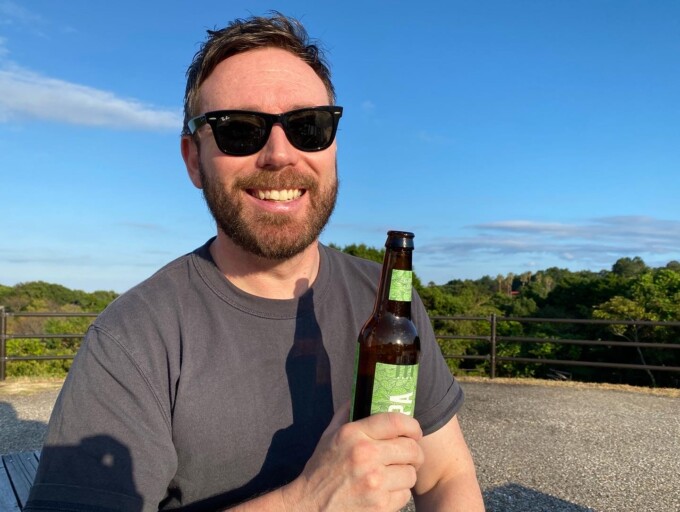 Since it was in the evening, and this was also a light dinner, Emmet of course brought his own beer.
Cold beer is delicious while relaxing outside, isn't it?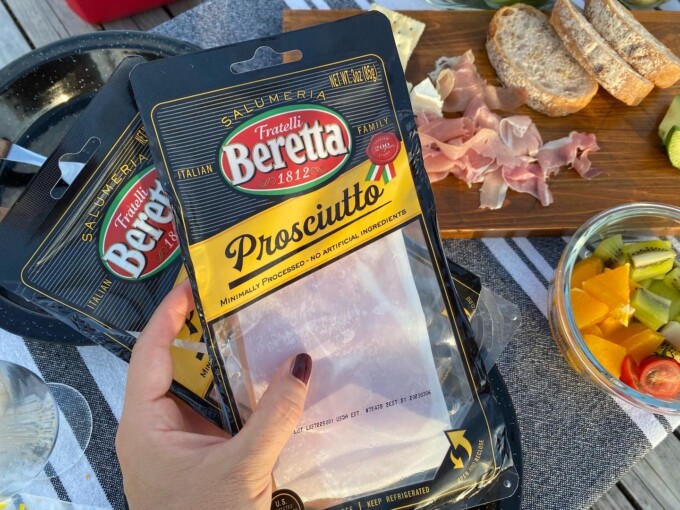 The beer, the cheese, and this prosciutto we bought at COSTCO the other day are still going strong!
I also freeze bagels, breads, and pizzas, so that bulk purchase that day came in pretty handy.
If only they were a little closer, it would be so much more convenient!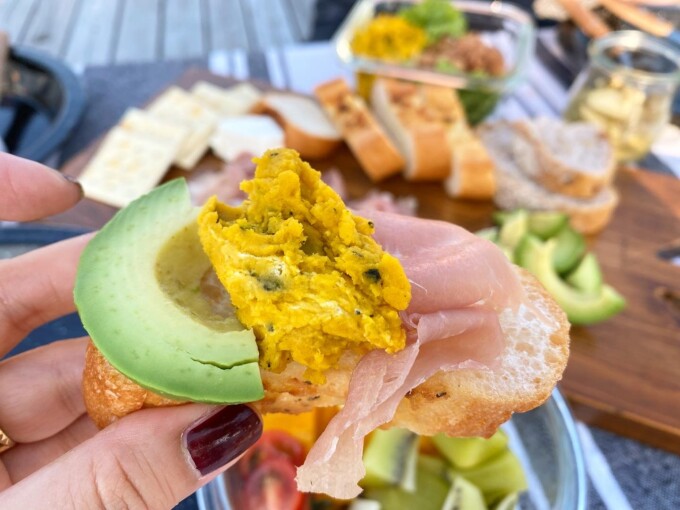 The prosciutto from Costco and avocado combined with the pumpkin salad I bought at the grocery store was soooo good!
This pumpkin was probably mixed with cream cheese to make a pesto-like consistency, and Emmet raved about it, so I'll have to make it next time!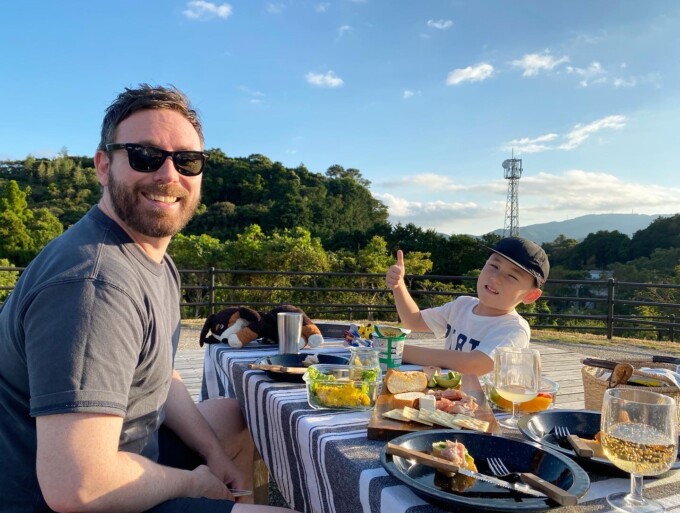 For Fionn, going on picnics to various places like this, eating outside, listening to music and relaxing, has been quite normal since he was little.
I think this kind of experience is definitely good for children.
We are really lucky that we live in the countryside, where there are so many great places to go and enjoy the outdoors.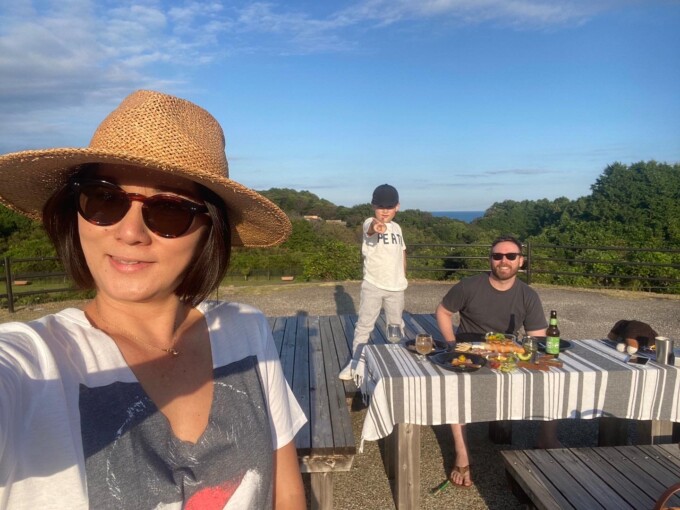 By the way, weekends go by so fast, don't they?
I thought, Yay, it's Friday! But it's already Monday, and I have a lot of work to do, so I'm going to work hard for another week!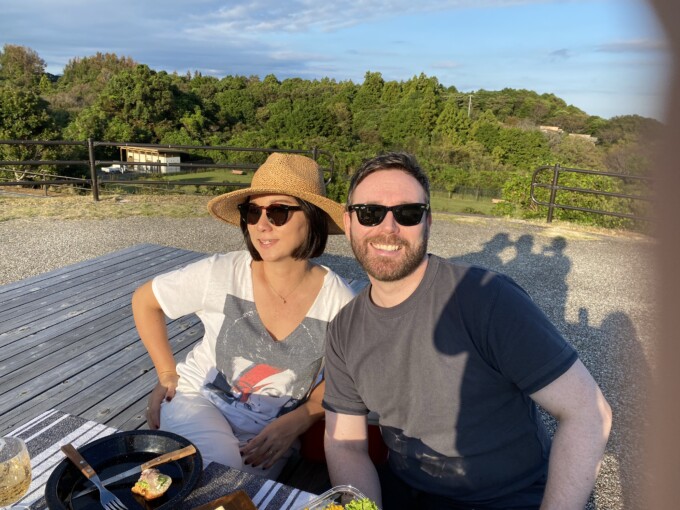 Oh yeah! Recently, I've been getting a lot of "I'll take your picture anytime you want!" as Fionn takes a picture for us.
I'm glad to be able to save some pictures of me and Emmet, because he always takes good picture of us, even though I can see his fingers and hands in the picture.lol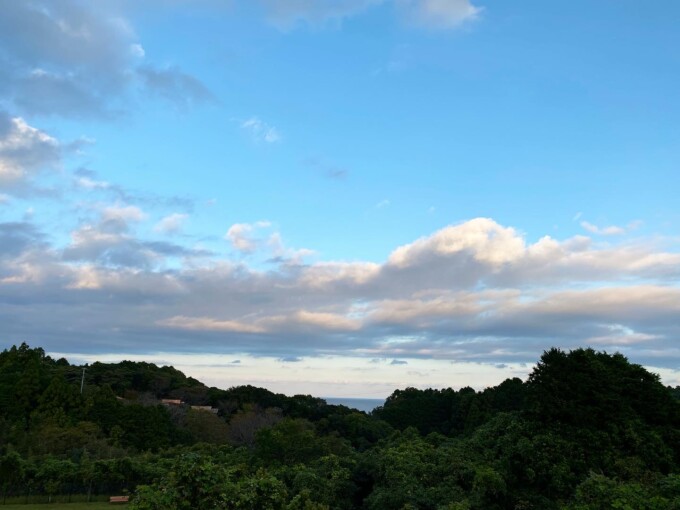 I hope to share as much time as possible with the ever-growing Fionn.
While he's saying "Mommy Mommy," let's experience many things together and play a lot!