We had the Halloween party I've been looking forward to yesterday!
I had a lot of ideas, but in the end we ended up as zombies.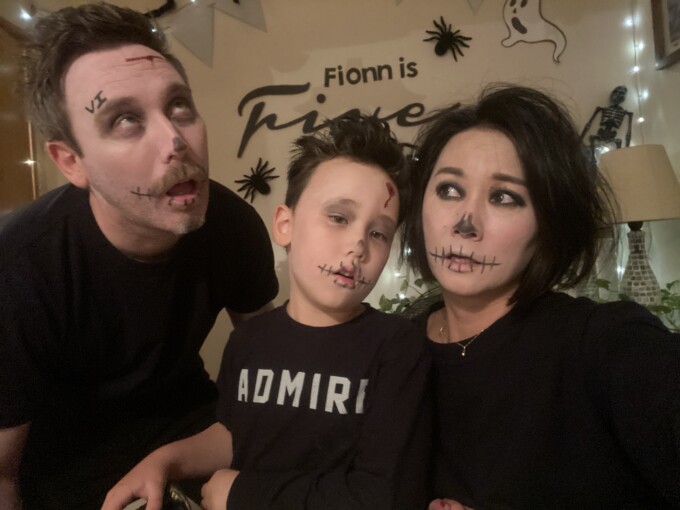 Fionn really wanted to wear a Spiderman costume, so Emmet was trying to think of a costume related to that (since it was so popular last year), but it was going to be a lot of crafting and we didn't have time, so we decided that we would be zombies, and Fionn turned out as a zombie too!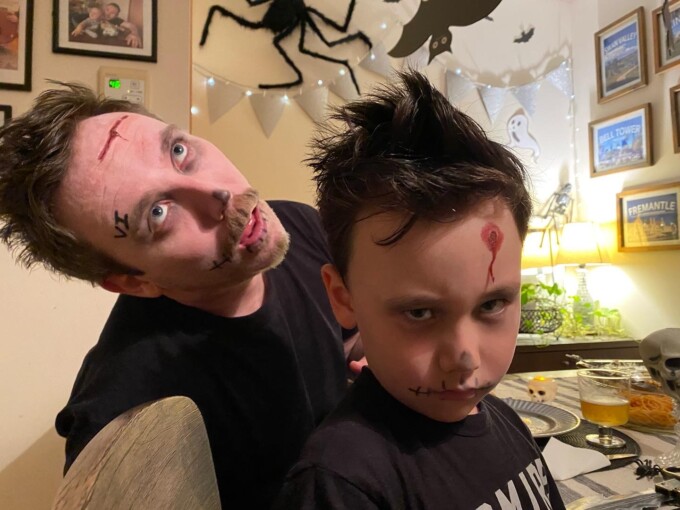 These guys really look good in this kind of thing.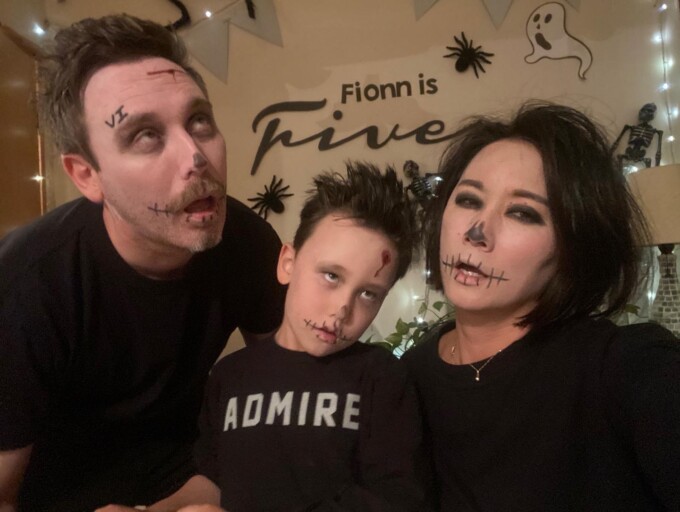 All they need to do is whiten their faces a little and then they can use my regular eyeliner and eye shadows!
By the way, I bought a product called "water white powder".
I was checking around and found out that it's easy to use and doesn't make your face look too uneven!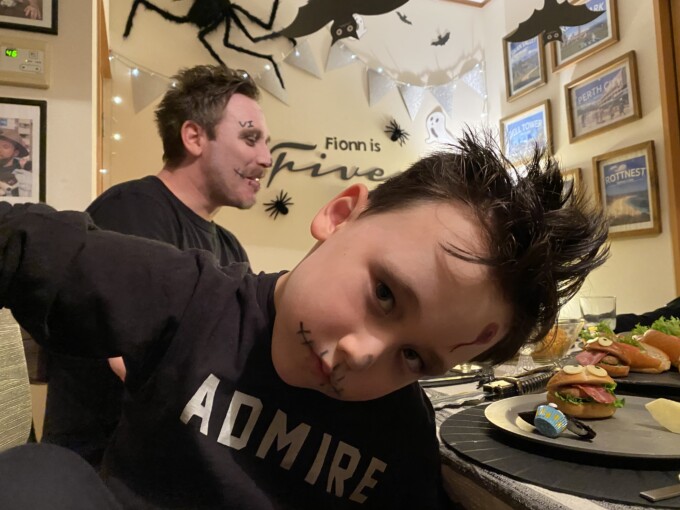 My niece and nephews also happened to be wearing black clothes and zombie makeup, so it was nice to have a unified look like we all decided to do!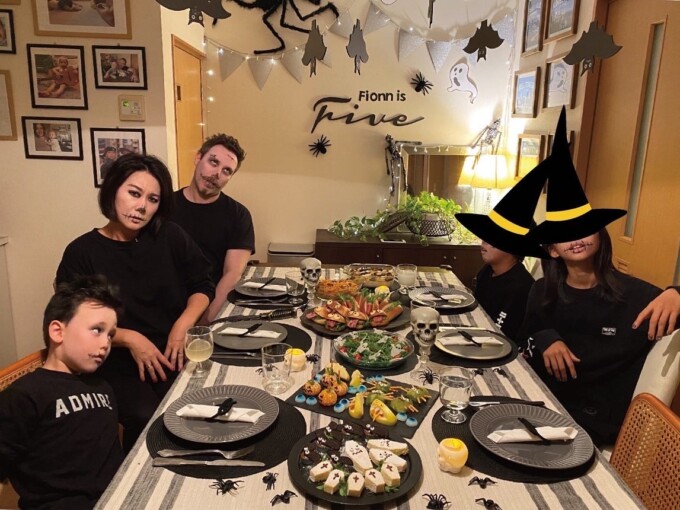 Here's the overall look! I'll write about the cooking part in the next blog.
This time, I had to do a lot of detailed work, and one of the dishes failed three times, so it took me a long time to make it. But I'm very happy with the new tablecloth I bought and was looking forward to using.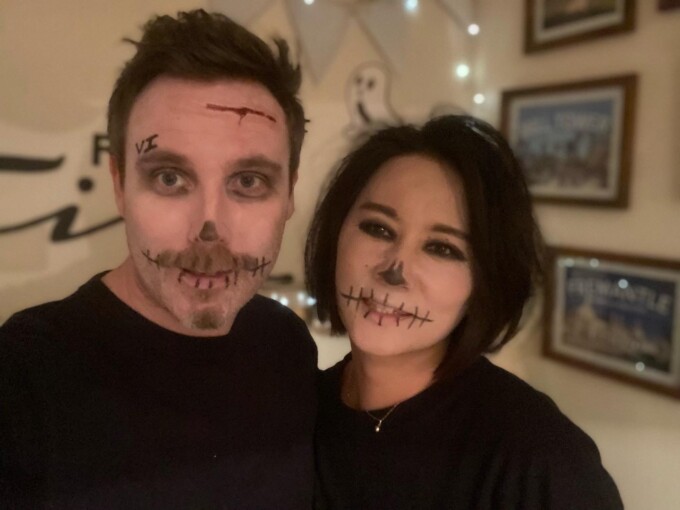 And most of all, Eme-chan was really happy with it, so I'm glad about that.
I don't know why, but maybe the main purpose of a dinner party is to make Emmet happy.
Fionn has been in this environment since he was born, so I'm sure he thinks it's normal, and he's not that much impressed lol