How many Halloween stories are here?
But today is the end of October, so this is the last one!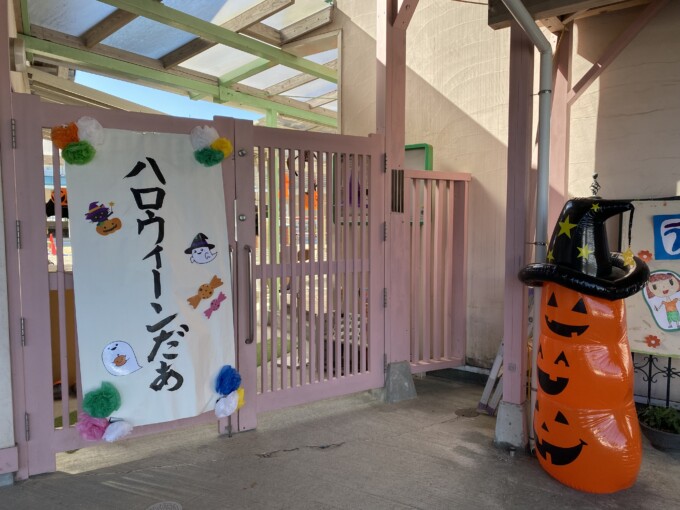 Look at this very innovative kindergarten entrance gate! I love it!
It's "Halloween"! It's great! (I'm not kidding, I'm serious.)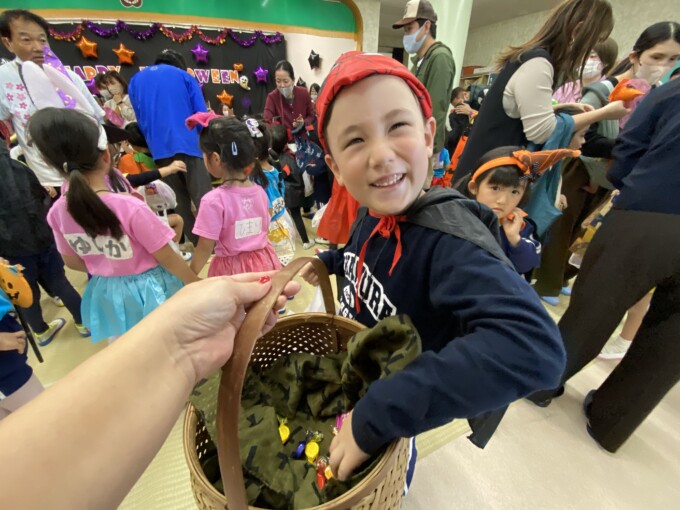 First, there was dancing and singing to Halloween music by the children. Really cute ones!
After that, the kids went to the line where their parents were waiting so they could get candy, which Fionn was looking forward to the most.
After all the trick-or-treating was over, there was still a little bit of my candy left, so he took it happily.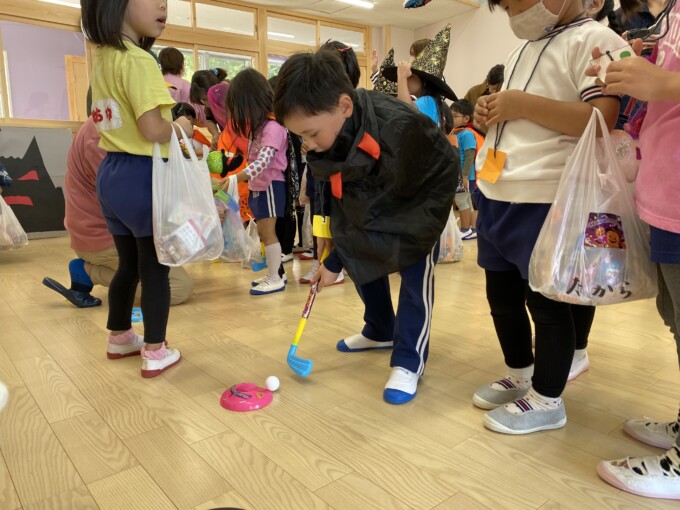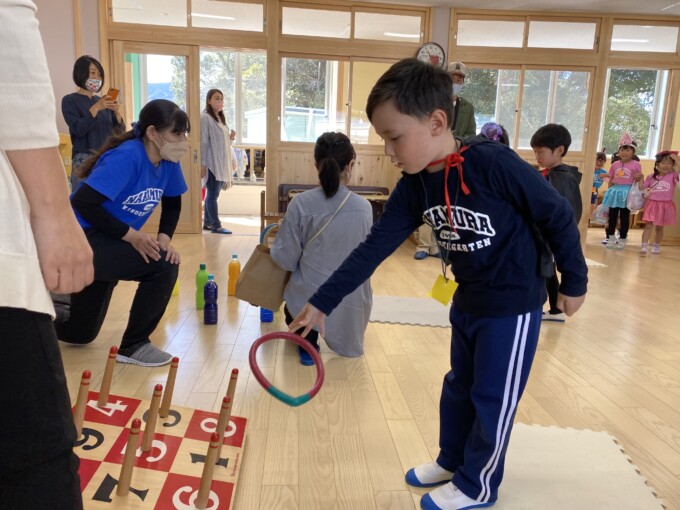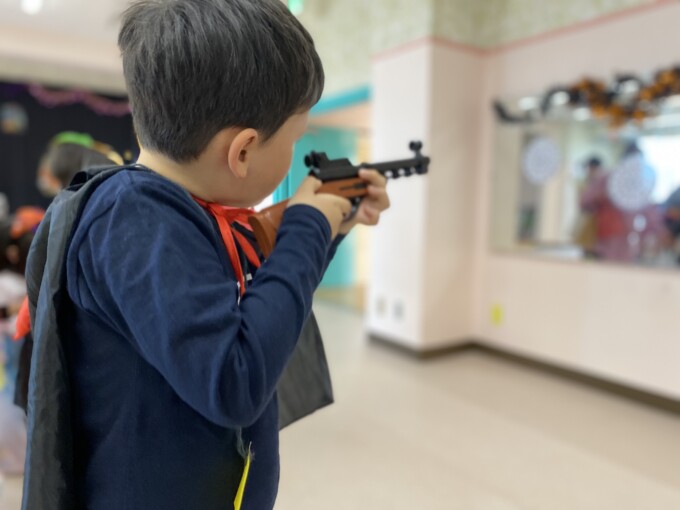 After that, we went to different classrooms to play games, and the best part was that they got candy whether we did well or not.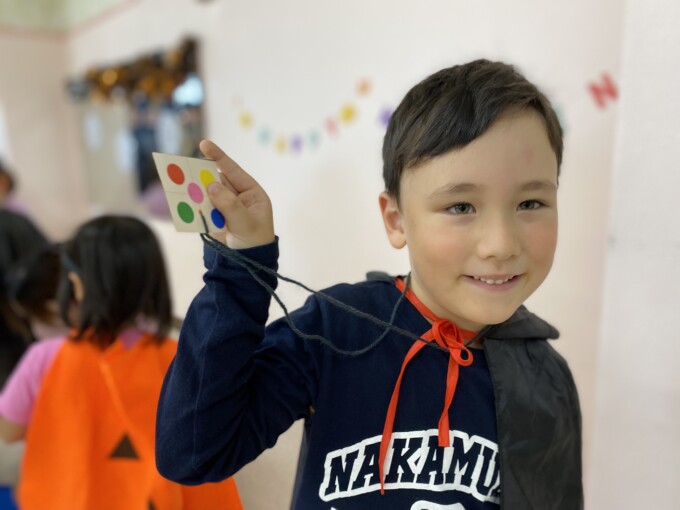 After each game, they would get a sticker of their color, and if they got 5 stickers, they would complete the game.
It's very simple, but the kids had a lot of fun!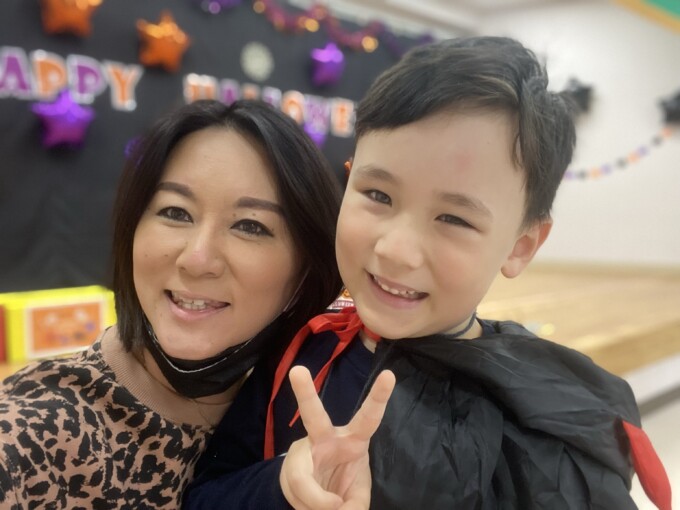 Our kindergarten really has a lot of events every month that parents can participate in, and I love it because I get to see my child's growth and relationships with the teachers and other friends.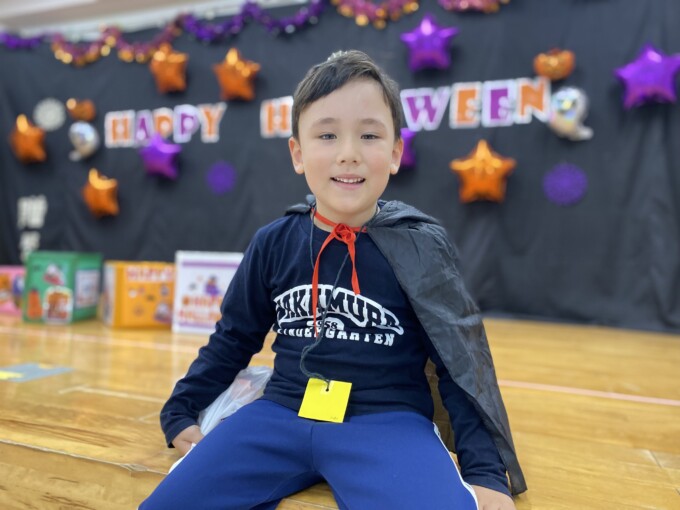 Oh yes, there is a friend whose name Fionn couldn't remember for a long time.
The other day he came back to me and said, "I remember!" I asked him about it, and he said, "Hatsushichi-kun".
I'm pretty sure it's not the right name, but I don't even know who he's talking about, so I thought I'd check today, but I forgot!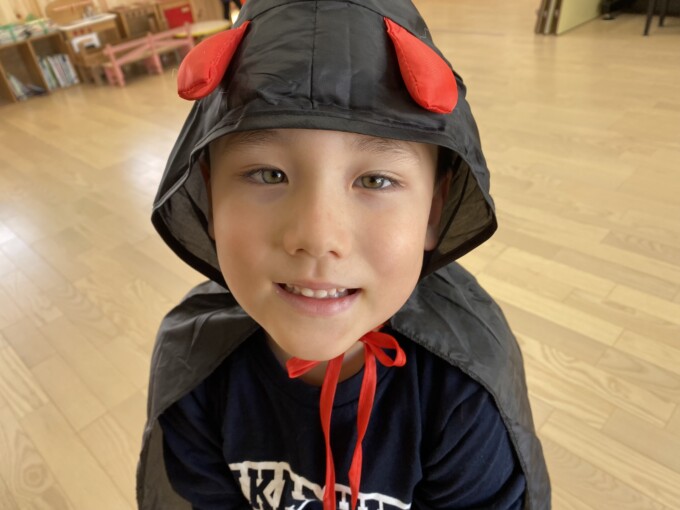 He still has a much smaller vocabulary than the average 5 year old, and there are still many words he can't pronounce properly, but his recent growth in Japanese has been amazing!
And even though he's big (last time people saw him, they thought he was in elementary school), today when I left, he said "Mummy Big hug please!" When I left the classroom today, he gave me a big hug.
He told me in the bath, "I almost got tears in my eyes, but I held it in!".
How long are you going to tell me that!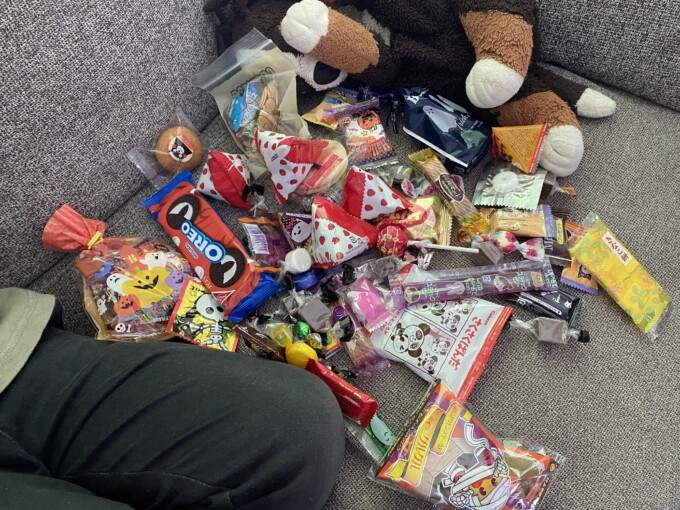 Today's trophies.
They got a lot of stuff! No wonder the kids are having so much fun.