Fionn suddenly said, "Mommy, I want to go to Blue McDonald's!" I didn't understand what he meant, so I asked him a few questions.
He said, "Well, look! It's near Auntie Yu's (my sister Yuna's) store!"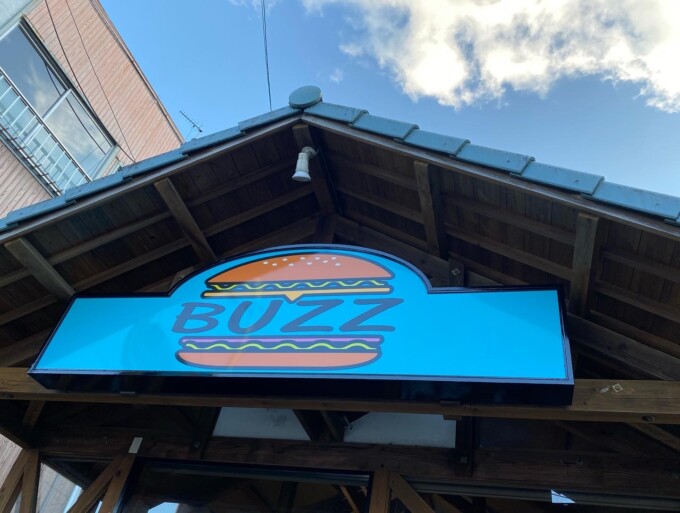 I see… I finally understand. It's a hamburger shop, BUZZ!
From Fionn's point of view, McDonald's = hamburger store.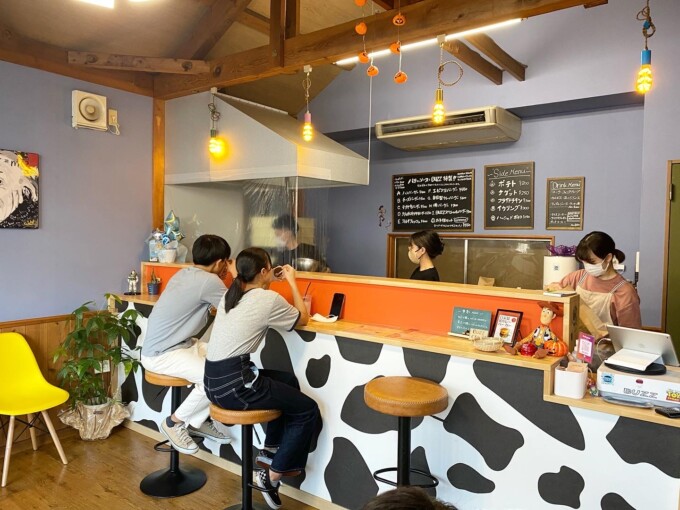 It was opened around the time when we were Australia.
I was curious about it because many of my friends posted about it on social media while we were in Perth.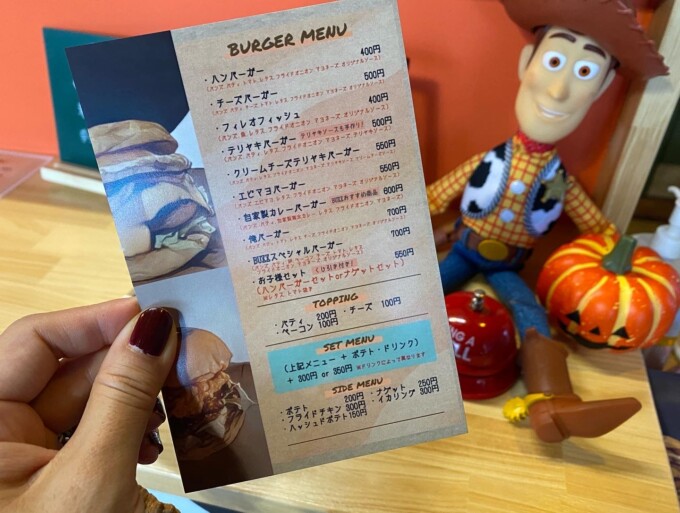 So we stopped by on the way back from our outing. Here's what's on the menu!
It's been two weeks since I came back to Japan, and I still think "Too cheap!"
I mean, it's cheap even in Japan, isn't it?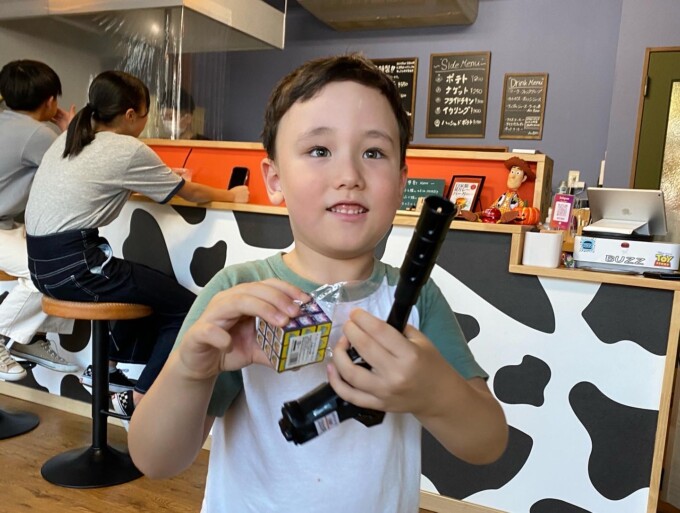 Fionn ordered the kids set!
You can choose between a hamburger or nuggets, and it comes with fries and a drink! All for 550 yen.
Plus, they get to choose a toy! This is much better than the Happy Set!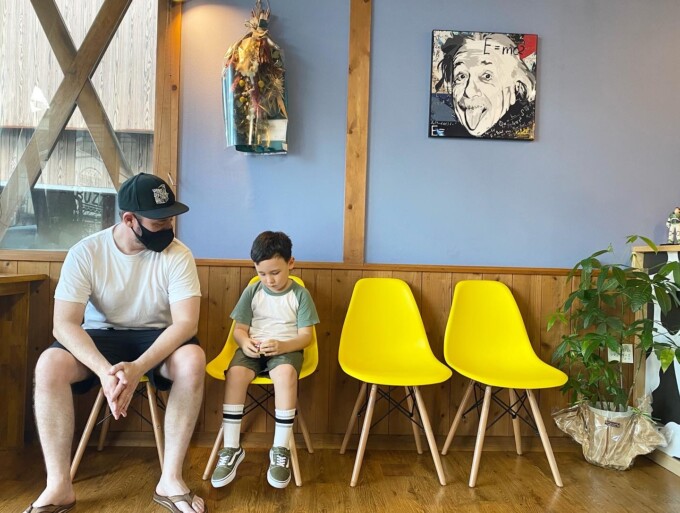 It looks like the restaurant specializes in take-out, so we waited inside for the food to be ready.
There is no trace of the chicken restaurant that used to be here until recently.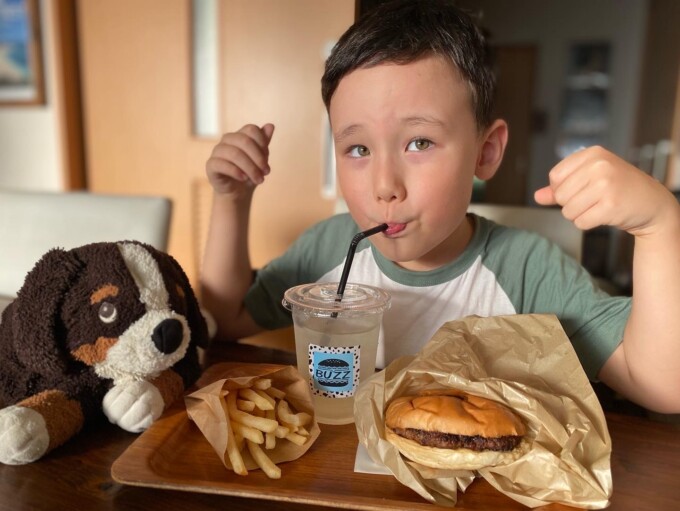 We took it home and tried it.
Fionn's impression was "The fries are just like McDonald's!" He was so happy!
The juice was also big and the meal all round perfect for Fionn who only eats simple hamburgers!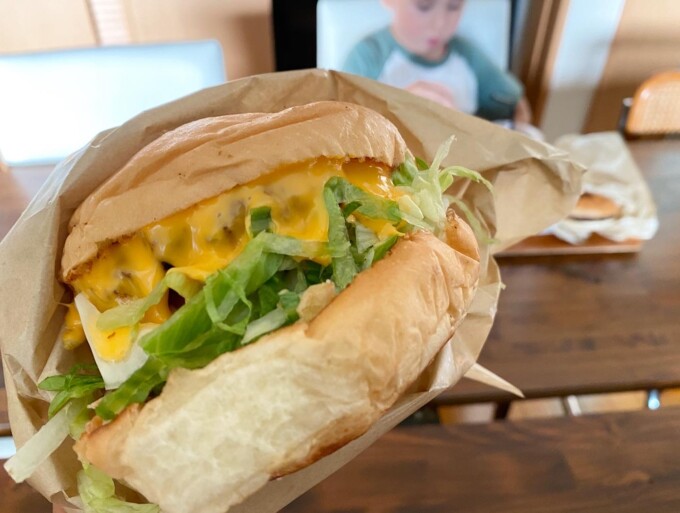 My cheeseburger was quite large.
I didn't pay attention to it when I ordered it, but when I went home and looked at the contents
It was a bun, patty, cheese, tomatoes, lettuce, and fried onions, and it was packed to the gills!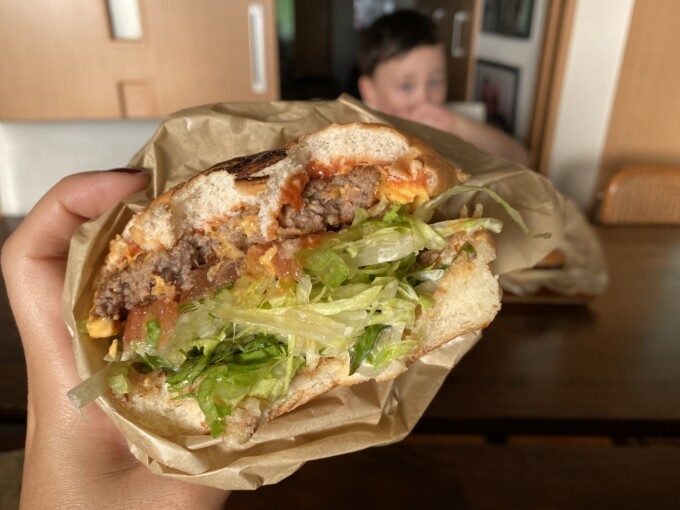 Sorry I almost ate it.
But it was nothing like the flattened burgers at McDonald's!
The bun was soft and the sauce was delicious, I was very satisfied!
Emmet was on a diet, so he had to hold back.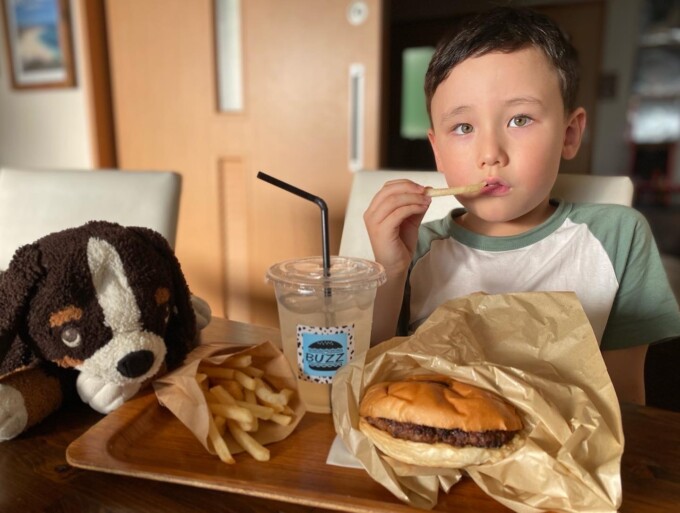 This is a great picnic snack!
Next time I'm going to order a variety of side dishes with my family and take them somewhere to eat.
I'm glad we don't have to go to McDonald's when we want a hamburger!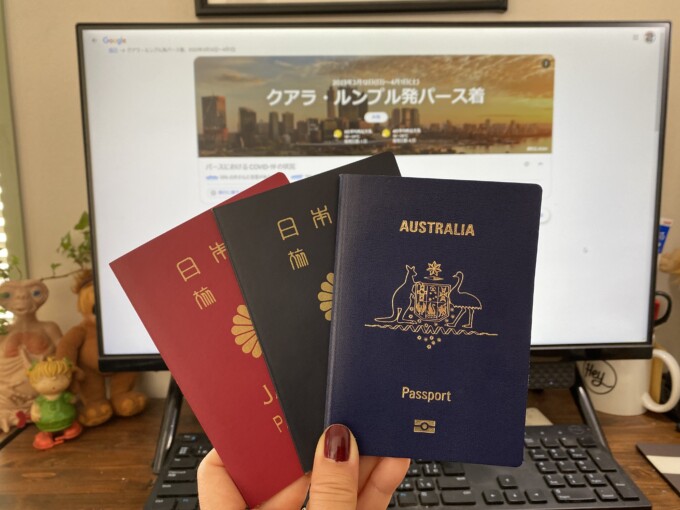 On a totally unrelated note, I just bought another ticket to Perth today! LOL!
I had heard that the surcharge was going to go up from October, so I checked to make sure and found the ticket at a lower price, so I bought it right away!
The Butler boys are very homesick.
Emmet has missed his family for three and a half years, so he needs to make up for it!
We are going back for spring break, again via Kuala Lumpur. This time it's fall over there, so it's a nice season.