The truth is, it's not Yunami, but Yunachan! However, since our younger days, we've had this running joke where we sometimes playfully call Rina, Mana, and Yunachan as "Rinami," "Manami," and "Yunami." Recently, it seems like that joke has made a comeback!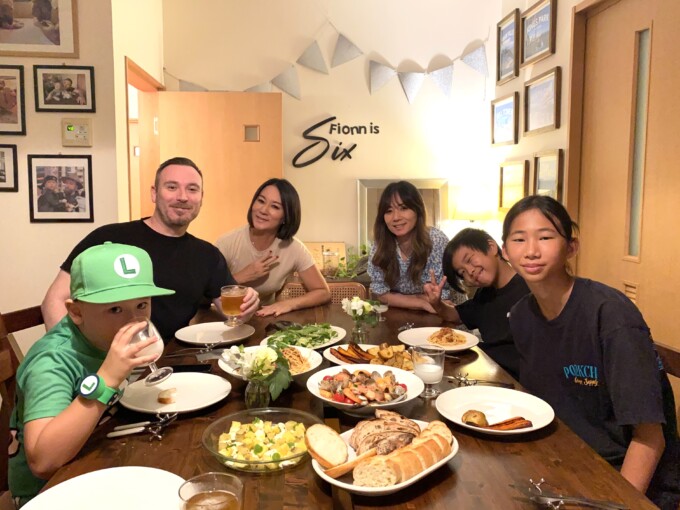 Yesterday, on September 12th, it was Yunachan's birthday. However, it was a weekday, and Eme-chan had her evening classes, plus I had a busy day at work, so it didn't seem like we could do much to celebrate. That's why we decided to have a birthday dinner on the weekend instead.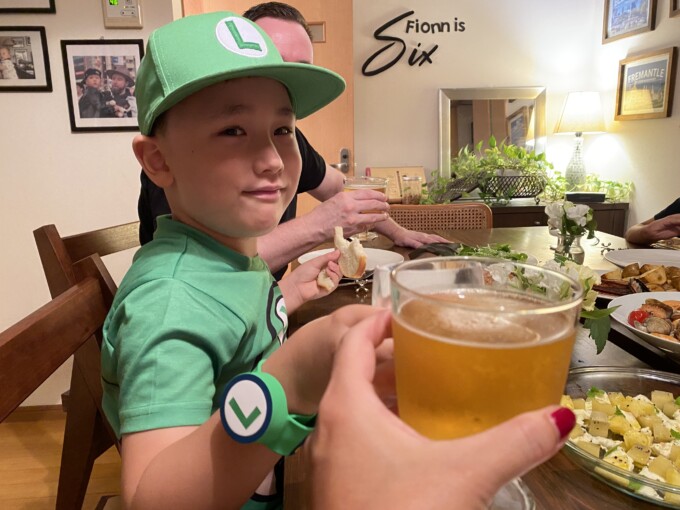 For some reason, this time Fionn decided to join in and made quite an entrance. Lately, he's been really into wearing costumes and even mentioned wanting to become a Jedi right before bedtime. But when I said, "That's enough!" he got all sulky and went to sleep.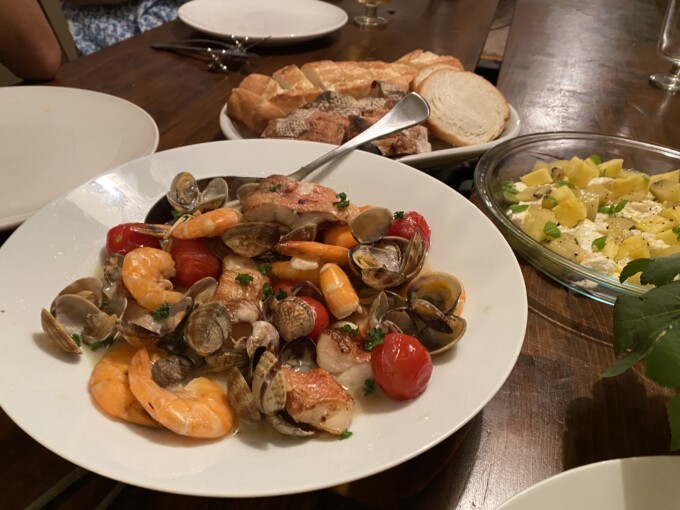 As for the menu, we kept it kid-friendly, pretty much like our regular weekend family dinners. It was quite predictable. The white fish I used for the Acqua Pazza was so convenient because it came boneless and scaleless right from the store. Once families with kids discover this, they'll never buy fish with bones again!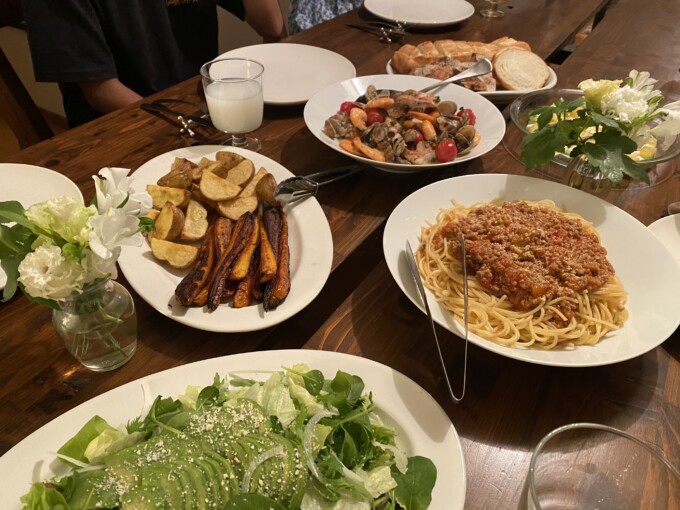 During the dinner, we had a little act where we pretended to forget the cake and had to come up with a plan on the spot. But in reality, we had planned with the kids to surprise Yunachan with the cake on her actual birthday, which was yesterday. I prepared it and confirmed the timing with my nephew (we had several phone conversations), and the kids set it up beautifully as a surprise.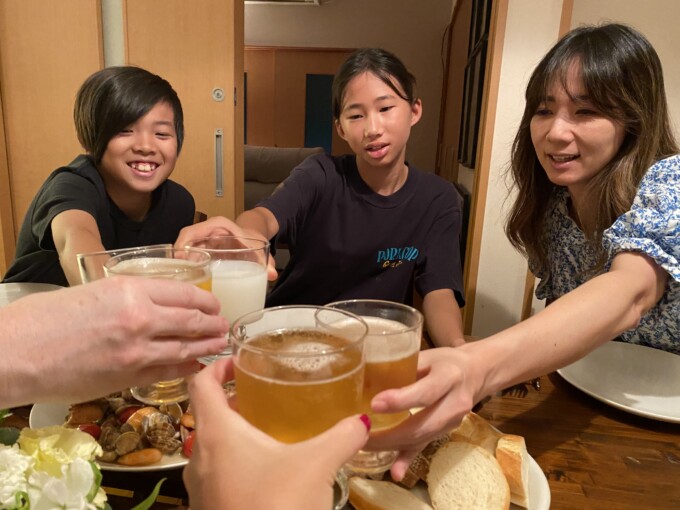 However, Yunachan somehow figured out all the surprise cues before coming home. She even asked us to call her before she arrived and told us to "close our eyes" when she got home. Then, when she walked into the room, she heard the sound of us lighting the candles in the dark. It seems like she caught on to everything, which was a bit surprising (and maybe we went overboard with the surprises 😅), but she acted delighted nonetheless.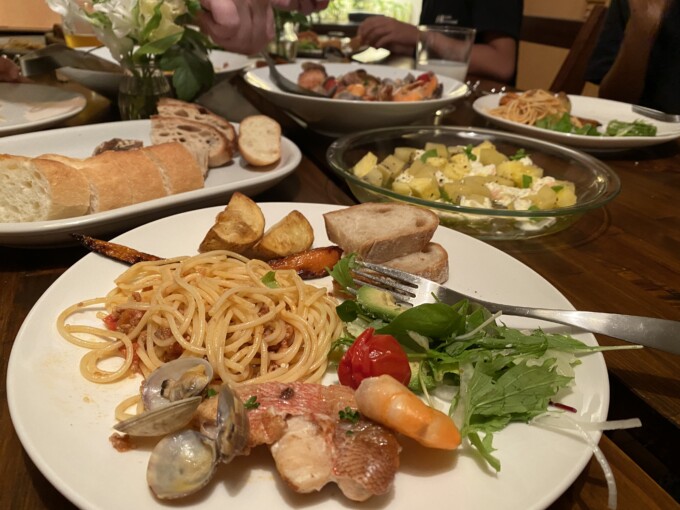 Seeing everyone's efforts to surprise her touched Yunachan deeply, and she was really moved. It was such a heartwarming moment.We ended the evening with a call from Yunachan, and we all shared stories and had a good laugh together, even though there were a few tears of joy shed.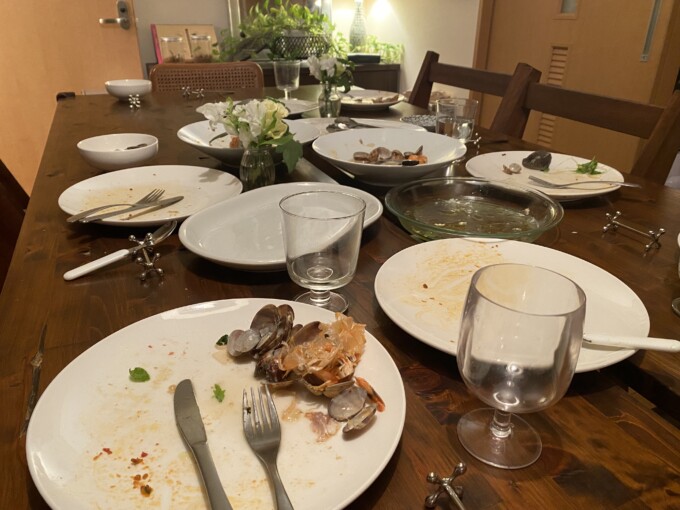 Life always seems so busy, and it feels like we're just living in the moment. So, we talked about wanting to cherish and savor our time with the kids more, even if it means taking things a bit more slowly. Well, as common folk, we still have to work, so we can't live too peacefully, but considering that Fionn will graduate from high school in just six years, we want to make the most of every moment and enjoy it to the fullest.
Happy Birthday, Yunachan!