My hobby is to collect plates and cutlery, cook with them, decorate with them, and invite friends over for dinner.
Emmet's hobbies are watching movies and listening to music! But in terms of collecting, it's totally movies.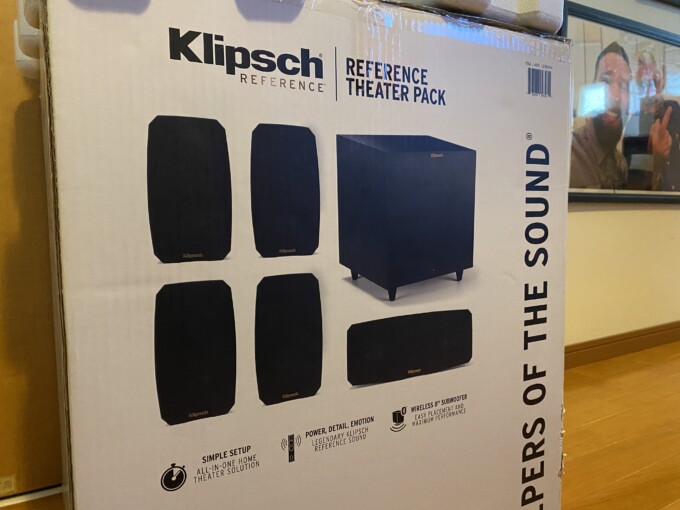 This weekend he received the sound system he was looking forward to.
I had never heard of this brand before, but I heard it is famous in the U.S.! I guess it must be a well-known brand among sound lovers in Japan as well.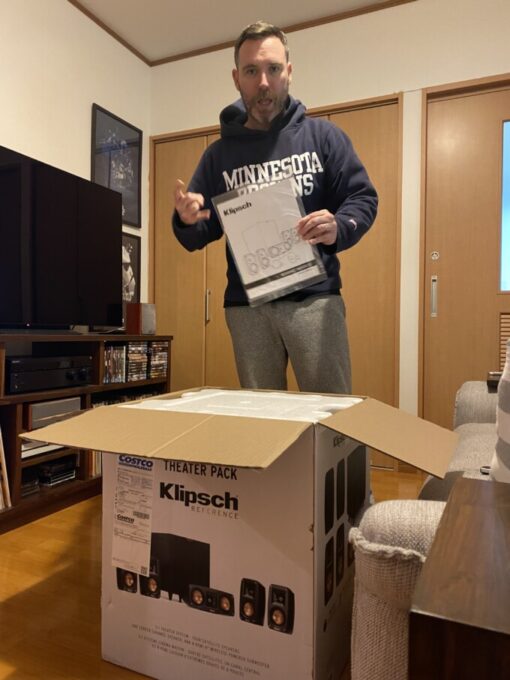 He was quick to search for the cheapest place to buy for this kind of thing! He was able to find the cheapest one at COSTCO, just like the TV he bought before, so he bought it right away! He said, "I'll just get this as a Christmas present!"
He's so cute, he's like a child. lol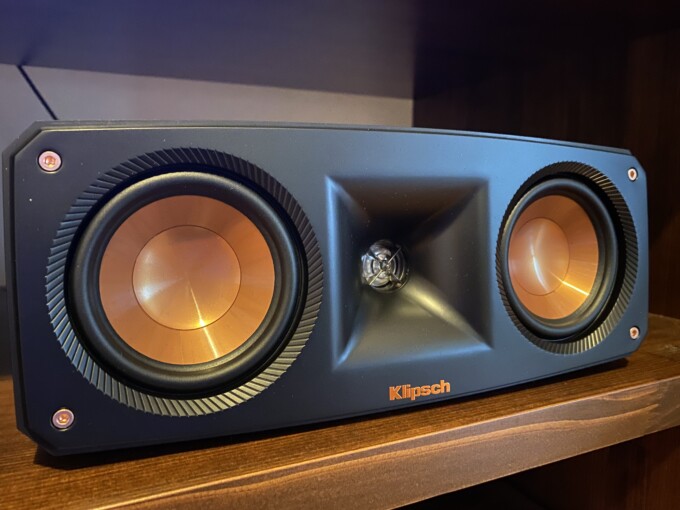 He was wondering whether he should take off the cover so that he could the see the speakers or leave it on so that he wouldn't have to worry about dust and dirt after setting up the speakers.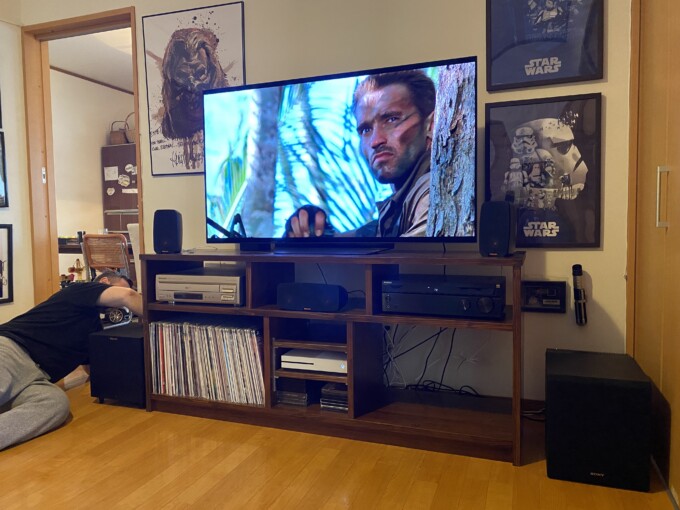 I don't know where the previous speakers came from, but they were brown, and now they're all black, so it looks so much nicer! And the subwoofer? I heard that the sound is even better now that there are two subwoofers.
I only borrowed the room for a little while yesterday afternoon to watch a Zac Efron show on Netflix, so I didn't feel it that much. haha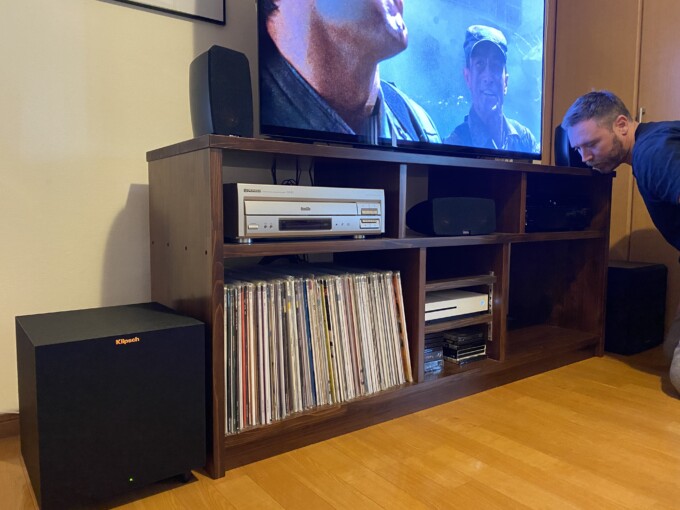 The two boys spent the evening watching the newest Jurassic Park movie, and they were so excited!
Even Fionn said, "The sound is amazing! The sound of the Dinosaur is moving!" So, the realism of the sound coming from 6 different places really comes through, even for a 5 year old.
I heard that when we build our new house, he is going to build a soundproof movie room, so these speakers are just temporary until then, but I think it's great that we each have our own hobbies and can enjoy them as a family!
I also secretly bought a plate from an artist in Kochi yesterday.
Shopping at times like this is great because I don't feel guilty!