The ZARA HOME tableware just happened to arrive that day and I set it up just as it was, and this is what the dishes looked like!
I had three new items on the menu, so I started preparing a little early, which was great because I had plenty of time to spare.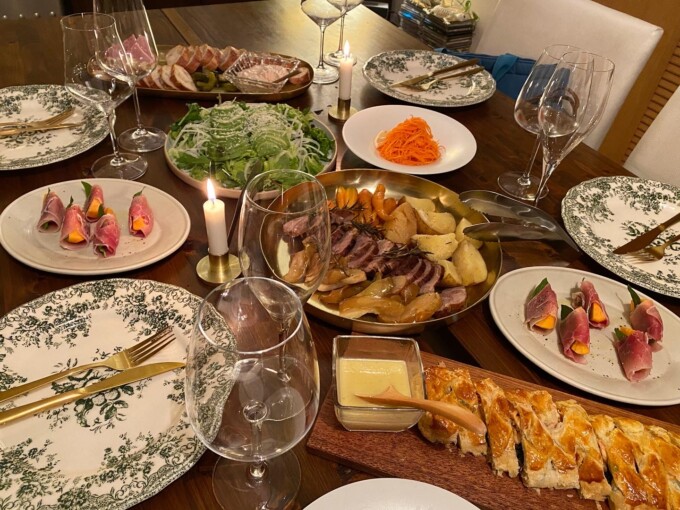 And our guests that day were Norio and Seiko, who came for the first time since July.
As I wrote in my previous blog, they speak English, so it's so easy to have a smooth conversation with them!
And since they have been to many more countries than we have, they know more about the world than we do, so it was fun to talk with them.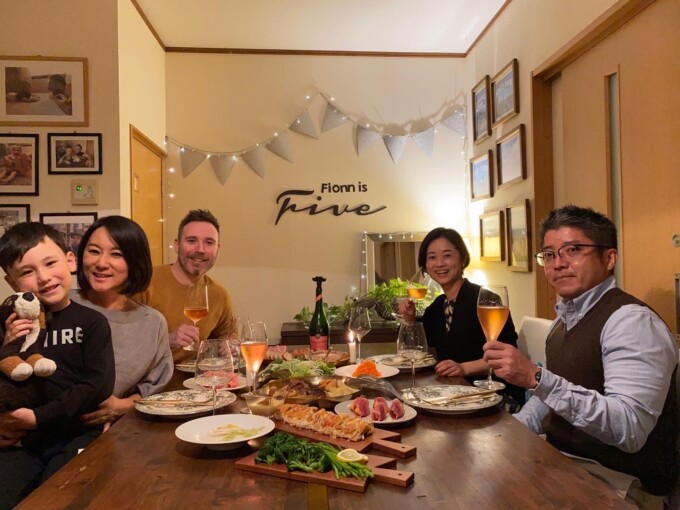 First of all, we toasted with the champagne Seiko brought!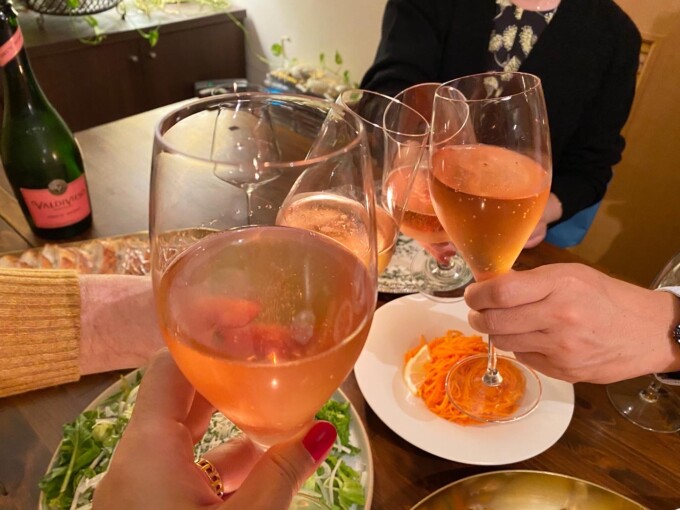 One of the new dishes I tried this time was a recipe by Shima Satan, which I had seen several times on TV and even bought a book about. I happened to see it in the November issue of NHK's Today's Cooking when I was checking out the online magazine, "Salmon and Mushroom Pie Wrapper".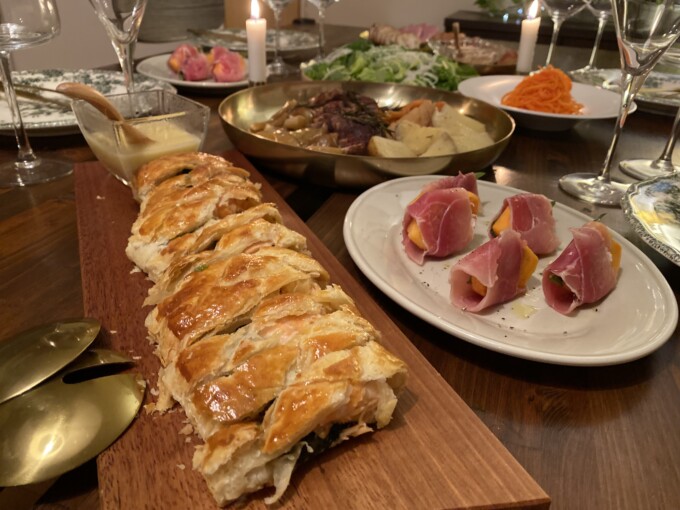 It just so happened that salmon was cheap, so I remembered this menu item and decided to go with it!
The recipe called for spinach and shimeji mushrooms, but Emmet is not a fan of shimeji mushrooms, so I used other mushrooms.
It was so easy to make that I will make it again! You can arrange the inside in so many different ways!
Also, the portion that was too big to put on the serving dish and was left in the oven and I found it the next day and ate it Aussie style with ketchup and it tasted even better!
I went to the trouble of making the lemon butter sauce from the wine simmering process, but the ketchup beat me to it.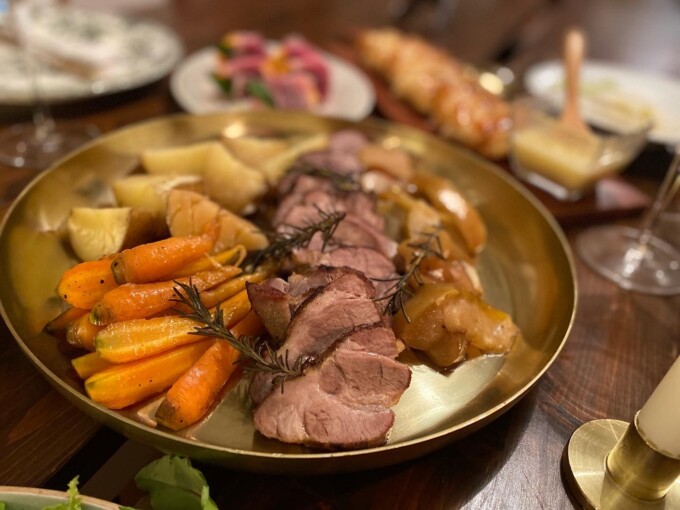 Here's another new menu item: roast pork!
I had made roast pork before, but I didn't know that it tastes so good with apples, so I put the apples on the stove with the carrots, onions, and potatoes!
When I ate the pork and apples together, the sourness and sweetness of the apples combined with the meat was very tasty. However, the pork alone still had a bit of an odor, so this is an issue to be addressed.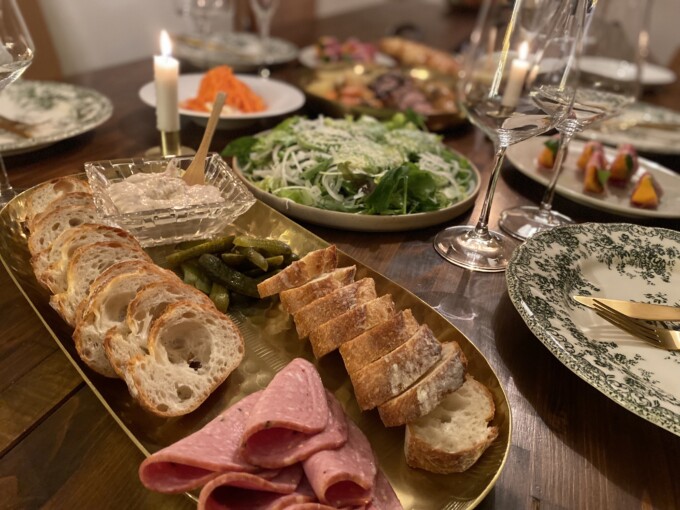 Another new item on the menu is a very easy canned tuna rillette!
It's super easy, just add a little oil from the can of tuna and cream cheese to the can of tuna in oil, mix a little at a time to get the consistency you want, and refrigerate until ready to serve. It's so easy and delicious that I'm sure I'll be making it again soon.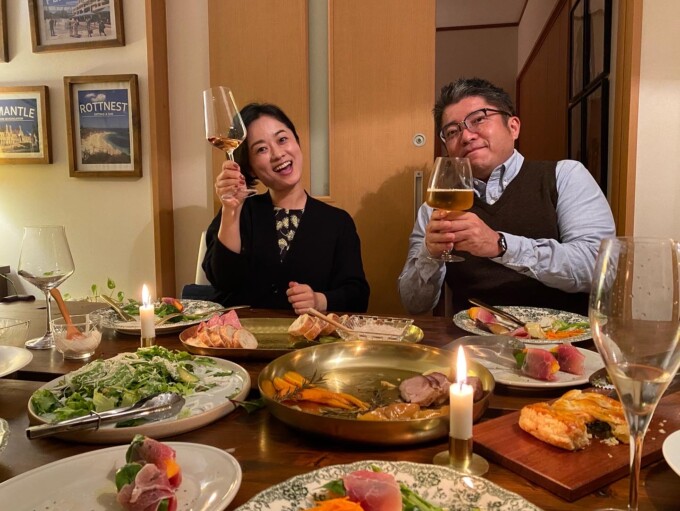 The four of us had great conversation, but we also drank a lot of alcohol, so we started with champagne, then the girls had wine, the boys had beer, then sake, then back to wine, and so on… quite a lot!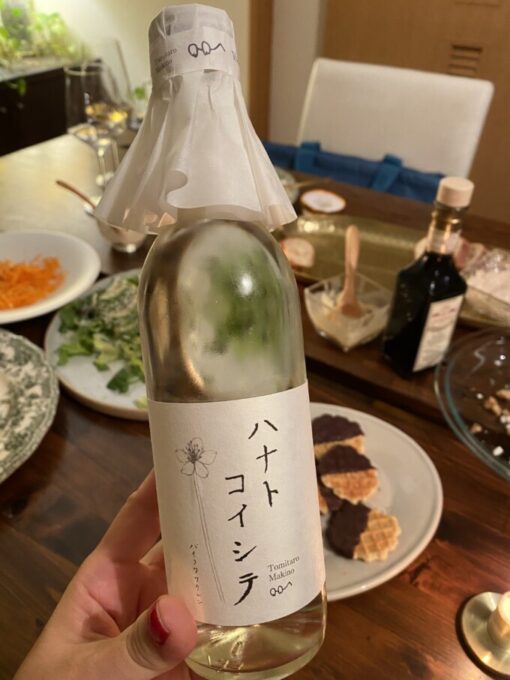 This time, Norio-san brought us a seasonal sake called "Hanato Koishite" by Tomitaro Makino of Tsukasabotan, which is a stylish sake. It was refreshing and very easy to drink.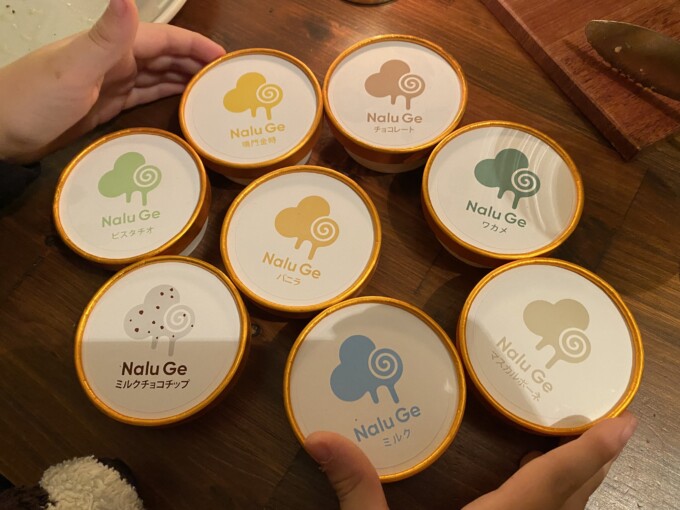 For dessert, Seiko brought us a delicious ice cream called Nalu Ge.
They have a variety of flavors, such as wakame (seaweed) flavor.
I tried the Naruto kintoki, and it was delicious!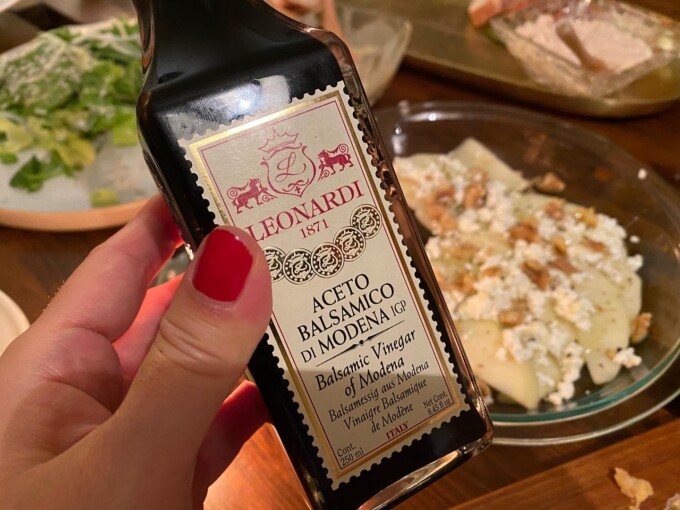 After that, I cut up some pears, put cottage cheese, walnuts, a little salt, maple syrup, and balsamic sauce on top of the pears. It was delicious and went so well with the wine!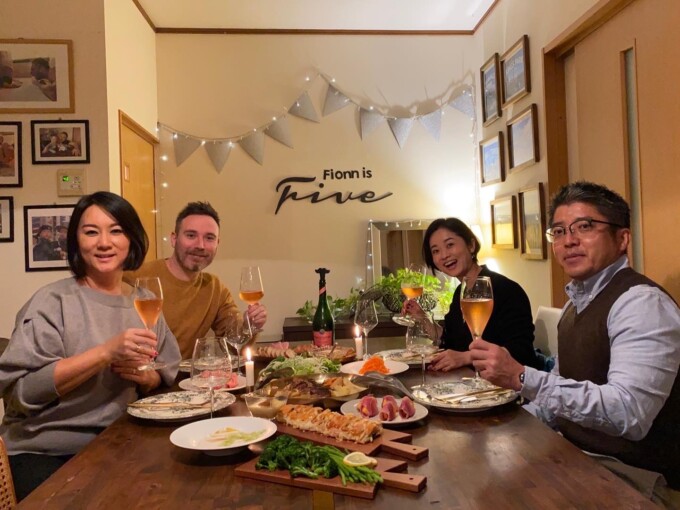 We ate, drank, and chatted, and then it was karaoke time, with singing various Western and Japanese nostalgic songs and Eme dancing and singing… it was a fun night!
Unusually, I usually clean up after everyone leaves, but on this day, I laid down on the bed for a moment and realized it was 5:00 a.m.
I cleaned up from there.
It's so nice to have dinner at home because it's so easy and Fion can play freely.