On Friday, I went out for dinner with my third sister, Yuna at Mihoki restaurant.
I have been there many times, but this is Yuna's first time. She kept saying that she wanted to go.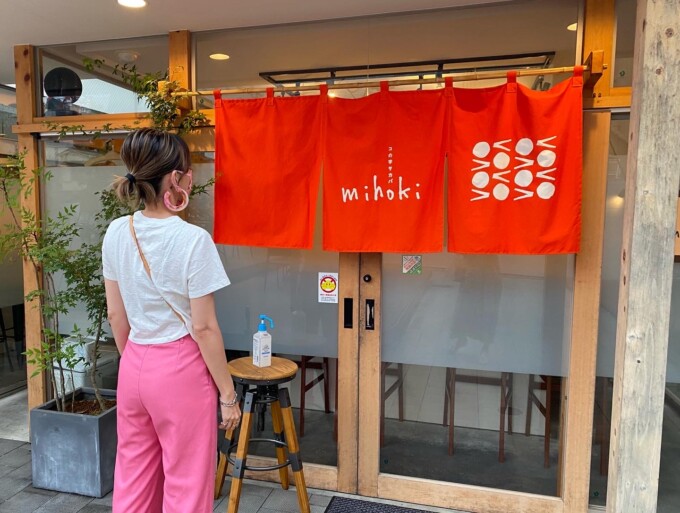 It was our cousin Mitsuka who made this Mihoki logo.
And this time Yuna-chan also made the logo for the new T-shirts for the restaurant.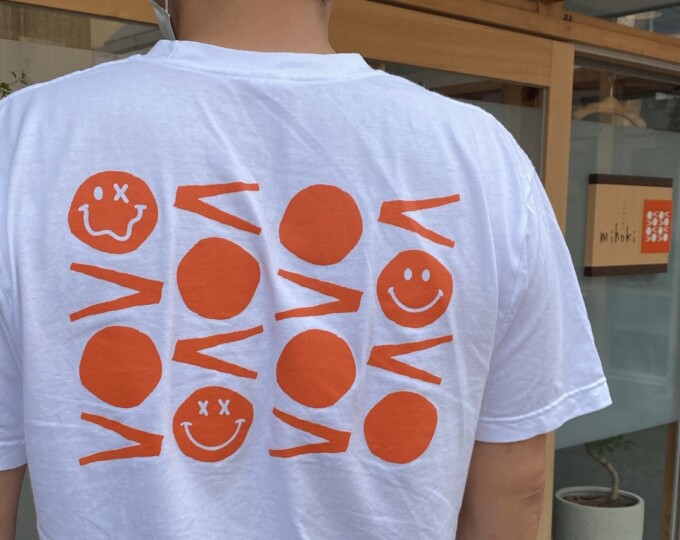 That's one of the reasons why we went there, because Yuna-chan got to know him through work.
My sister Yuna, my cousin Mitsuka-chan and I have the same occupation, we are all graphic designers.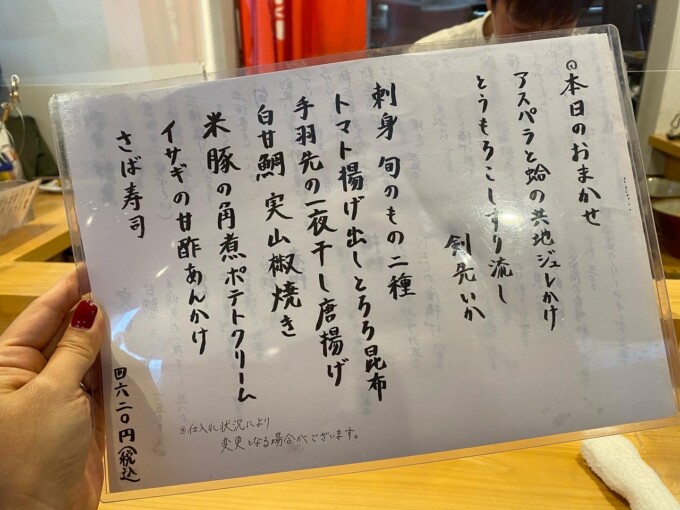 This time, "Today's Omakase" which means the chef's recommendation for the day, was a menu like this.
There are many other dishes, but I always order this course menu when I go there.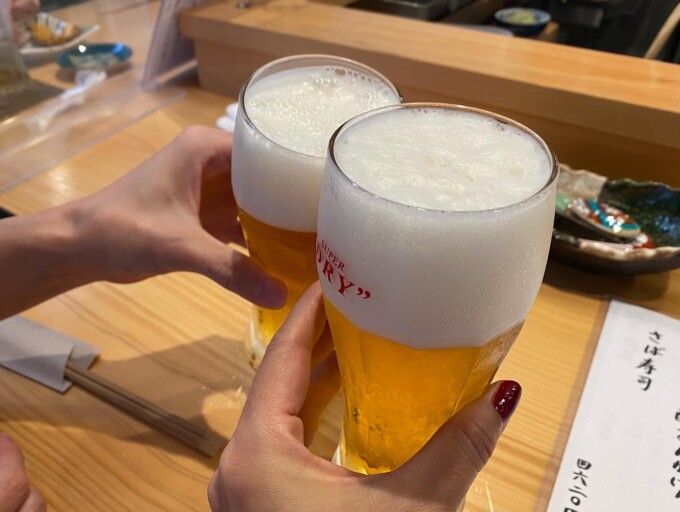 Let's make a toast with beer!
I often have lunch with my sister and dinner with all family.
It's been a long time since we spent the night with just the 2 of us!!!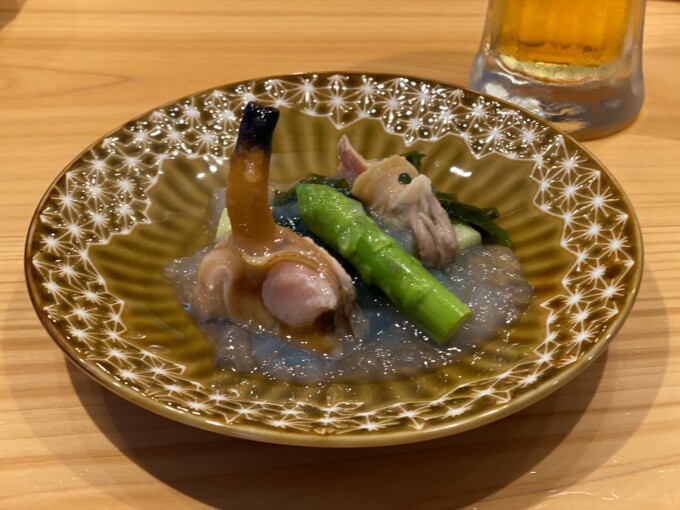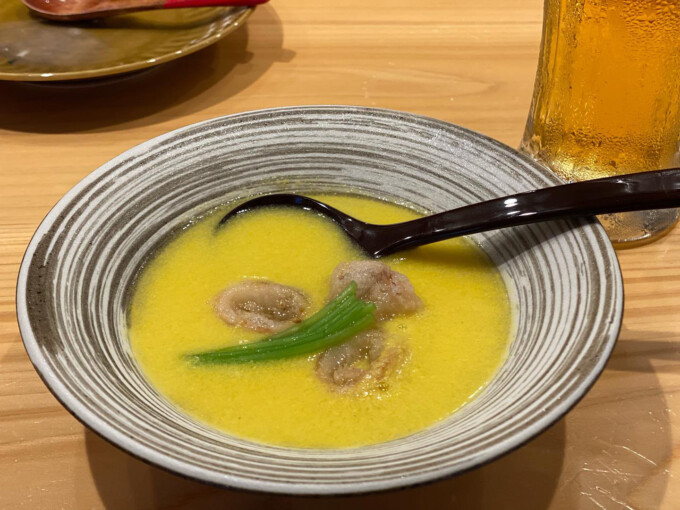 First of all, these two dishes (actually, when you finish eating one dish, the next one comes out at a good time!)
"Asparagus and clam jelly." "Corn soup and squid."
Especially, the corn soup was delicious, and the combination with the squid that he said, "It's used as a crouton!"
We liked it very much because it was new to us.
Of course, the cooking skill is very important, but the chef's ideas are great, thinking about the of combination of ingredients. Its are always wonderful.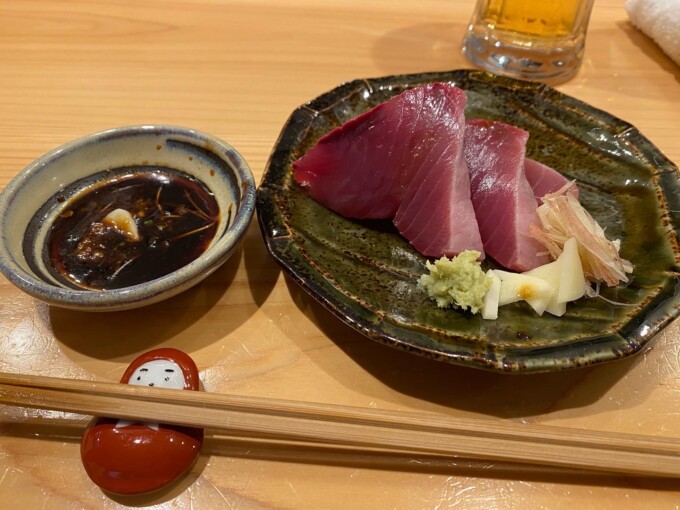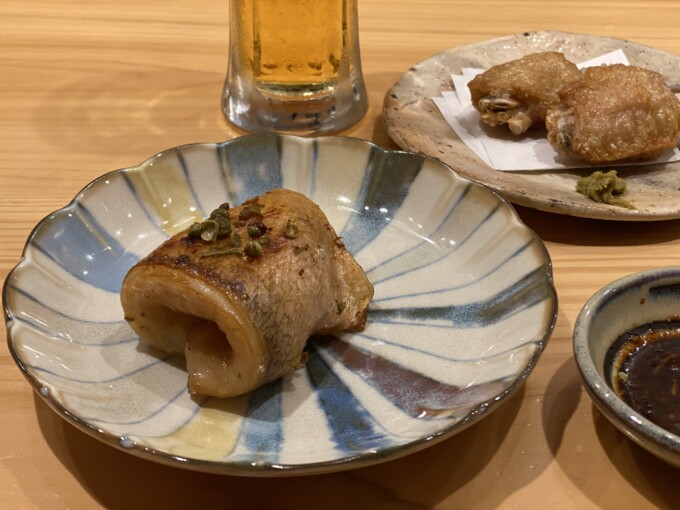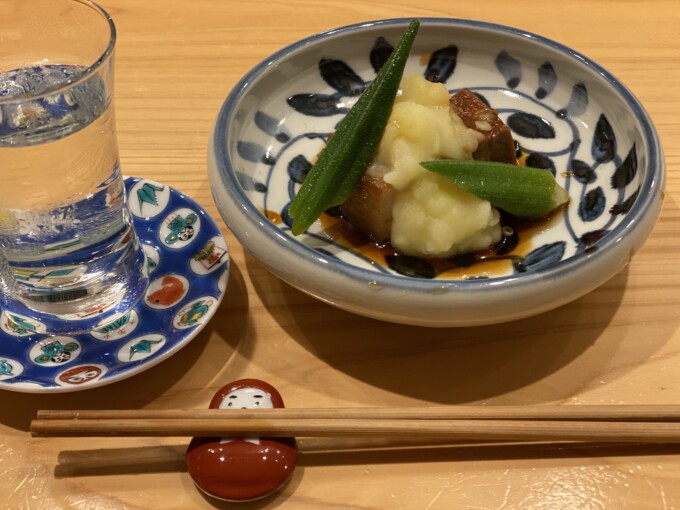 Two kinds of seasonal sashimi (although I was so absorbed in talking and eating that I took only one picture).
Chicken fried wings overnight and grilled sea bream with very thick and fluffy Japanese pepper
Anyway, they all were very delicious!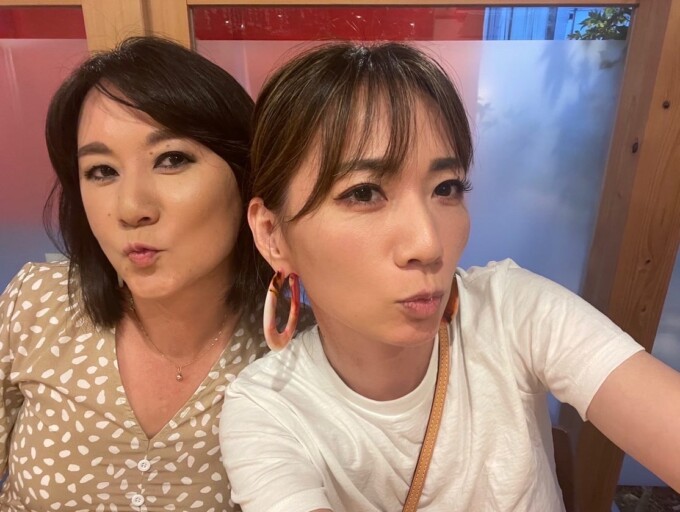 In the middle, I said, "Let's take a picture together for my blog and Instagram".
I turned the camera on Yuna and we used the camera effects to take pictures, just like the new generation of kids are doing.
We were drunk and it was fun, so we've done something we don't usually do.
By the way, the photo ↑ above has no filter!
There's a light right above us, and if you make a "duck mouth", it is at the right angle and it's best to see no wrinkles!
These ones are ↓ Of course, "thank you for the filter" series.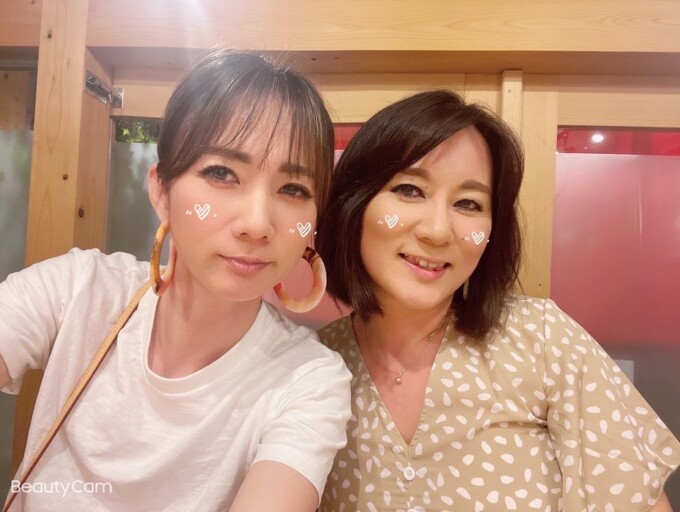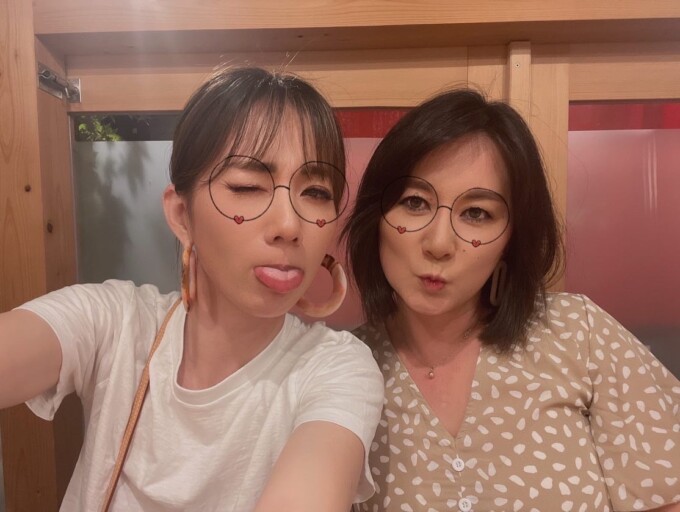 We were there from 6:30 to 11:00, so we stayed very long!
I found a good picture to show the design of the restaurant.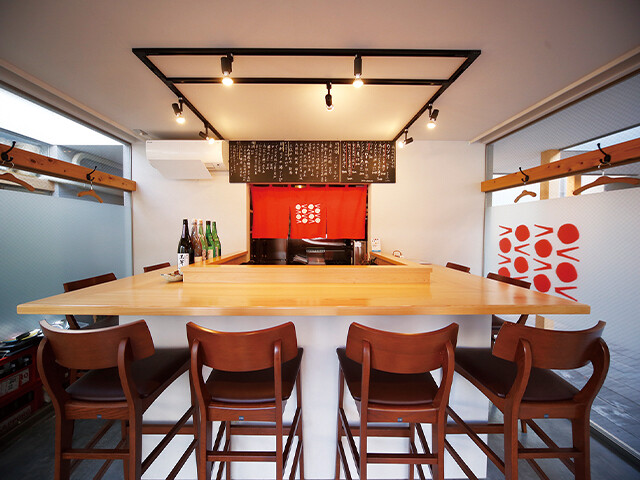 The seats were full on this day, and almost everyone ordered the course at the same time.
Everyone enjoyed drinking, eating and talking.
And with the shape of the table, it is easy to talk to other customers.
And every time I come here it happens, all the customers get along well.
Everyone, including Mihoki-kun (The Owner), gets excited with various stories!
As expected, it's a local area, so if you dig down, there are many interconnected stories and people.
It was so much fun! Mihoki-kun, thank you always~!!!
We'll go again ♪