If you take a look at this toasted sandwich and then glance at the egg sandwich behind it, anyone who recognizes where these items are on the café's menu must be a local from Nakamura! The reason I specified "Nakamura" without mentioning Shimanto region is that this café has been around in Nakamura since 1973.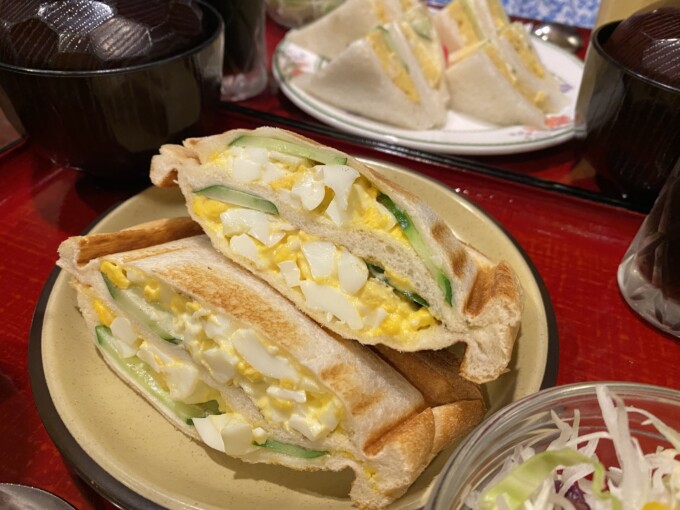 When I was a kid, this place was bustling with people, and it was always crowded. During the Sunday market, numerous shops would set up, and whenever I stayed at my grandmother's house in Kyomachi, I looked forward to going there. Located right in the heart of the town under the Tenjin Bridge Arcade, "Hiiragi," a long-standing café that has been there for 50 years, is closing its doors at the end of this month.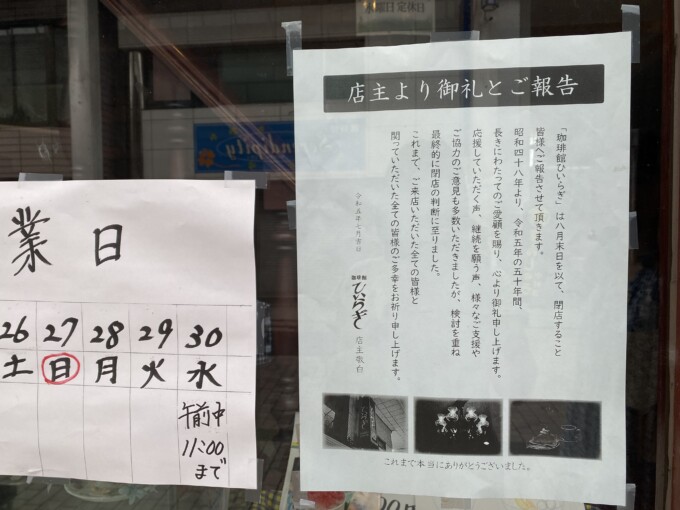 Actually, it's closing next Wednesday, until 11 a.m. I posted about this on Instagram, and I had quite a few friends, seniors, and acquaintances who had no idea, saying they're extremely sad!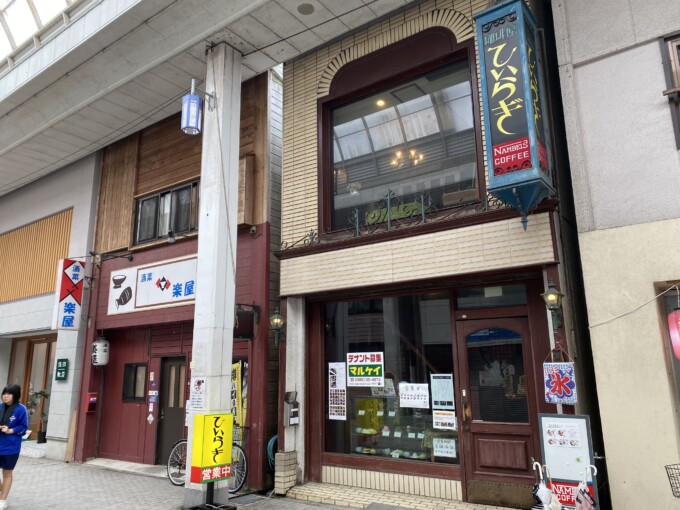 Today, when my sister and I went, we saw a real estate agency sign advertising the available space already put up. Of course, they want to find the next tenant quickly, so it's a necessary thing, but to see the reality plastered at the end of this 50-year history is quite sad.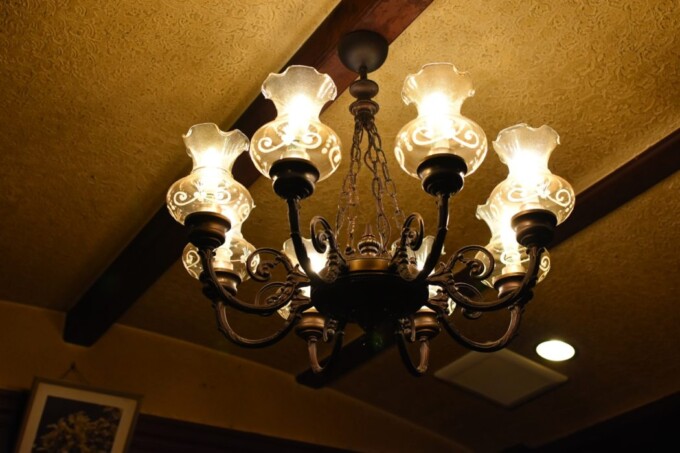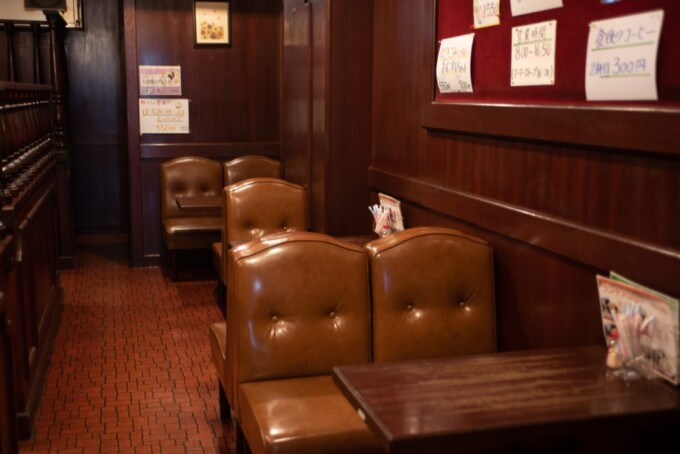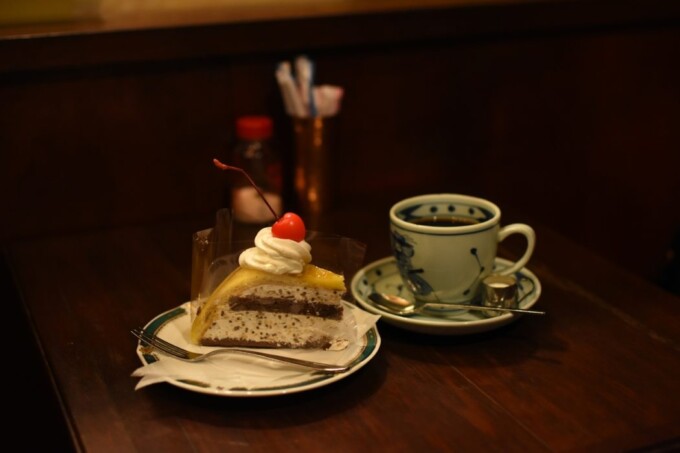 These wonderful photos were found during an online search and are borrowed from the "represent kochi" page. Since the café was full today, I couldn't take any interior shots, so I was looking for good photos and found these. It's from last year's article, and back then, I had no idea that it would close, but it's a very nice article with great photos, so please do check it out.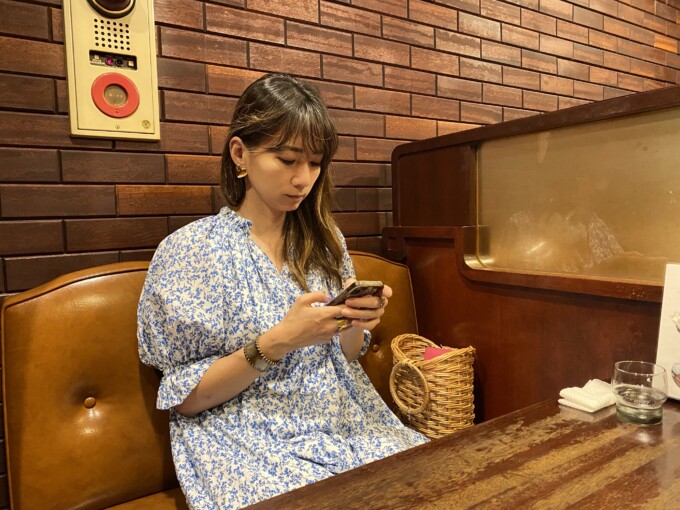 Today, my sister and I promised each other that we would definitely go there once we learned about the closing. We arrived before 12 p.m., so there were still seats available, but it quickly filled up and became full.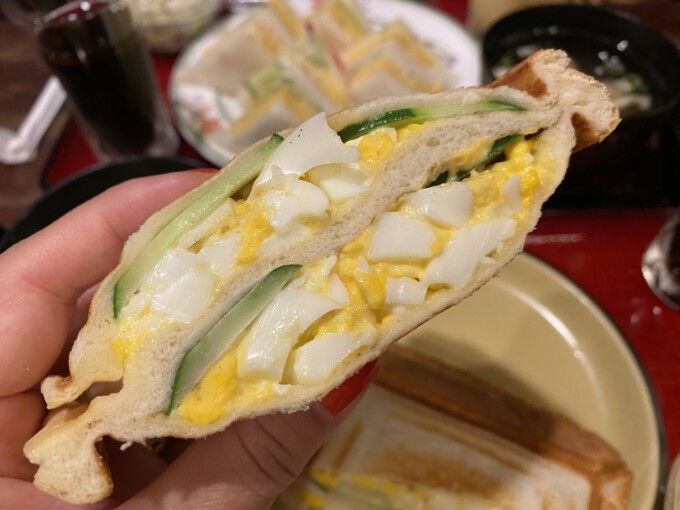 After much contemplation, I ordered the toasted sandwich. I have memories of frequently ordering the sandwich that Yuna-chan used to get when I was a child. And in the past, I would always remove all the cucumbers stuck in between and eat them separately. I wasn't fond of cucumbers back then. Now, I can enjoy them together, and they taste delicious.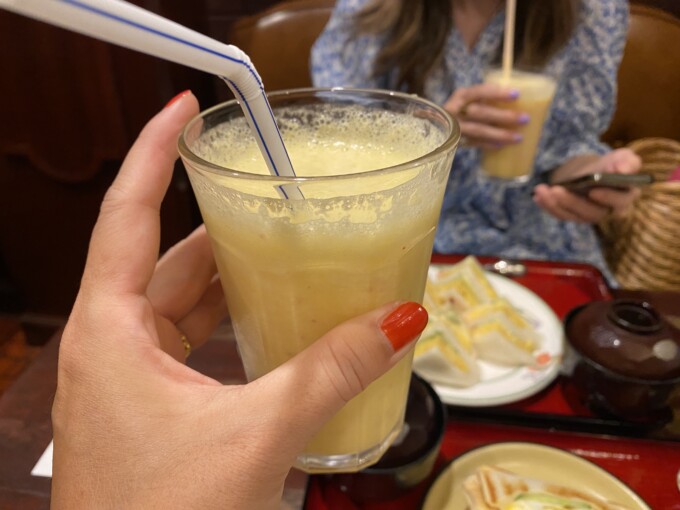 And what you can't forget at Hiiragi is the "Mixed Juice." It's as if I've never ordered anything else but the Mixed Juice here. In fact, when I posted it on Instagram, seniors, my sister, and friends commented and DM-ed me, saying, "I miss that Mixed Juice taste!" It's really good. This was the first time I tried Mixed Juice in my life, and so, this is what Mixed Juice tastes like for me.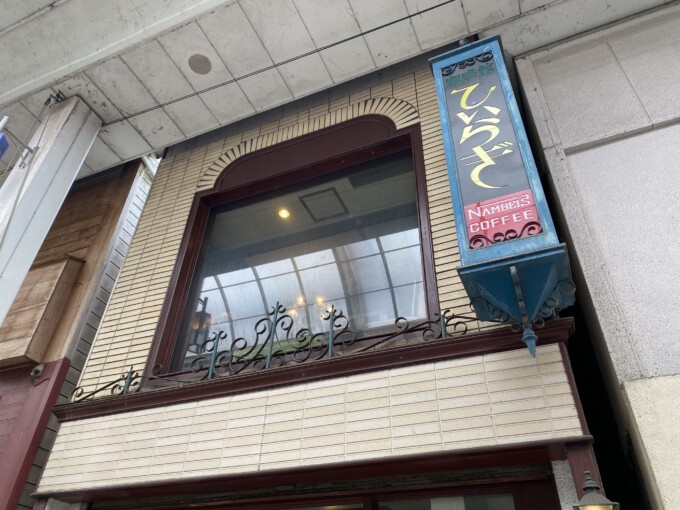 My sister and I chatted like usual, almost forgetting about the closing, while we ate lunch. But just as we were almost finished eating, I suddenly remembered, "Oh! I forgot to savor this taste!" Hiiragi is such an ordinary presence for people in Nakamura. Even after becoming adults, and although we didn't visit it every week, it's one of those places where you can suddenly drop by. The familiar atmosphere, the familiar taste – it gives a sense of comfort.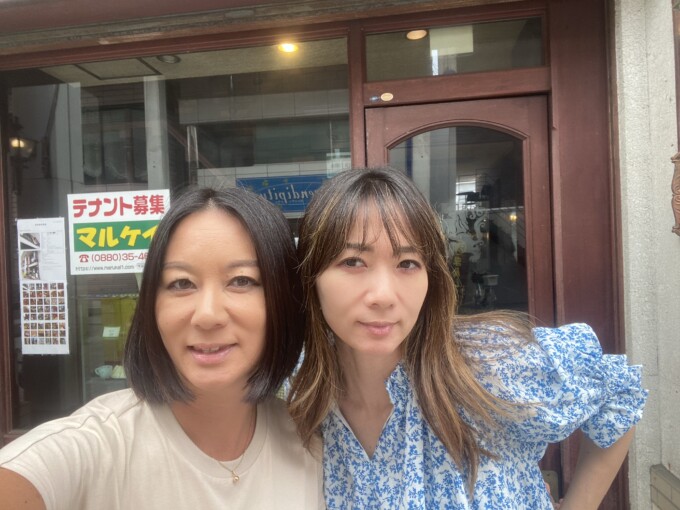 As I mentioned on Instagram, my memories here are mostly from when I was a child, going there with my mother and grandmother. Today, I remembered those memories a lot. It's really sad that so many long-standing cafés with cherished memories are disappearing, but thank you for your hard work over the last 50 years. My heart is full of gratitude.
If I get another chance, I'll definitely go again!