Yesterday was the fifth Friday in July, and Emmet got a weekday off, so we had a movie day to look forward to!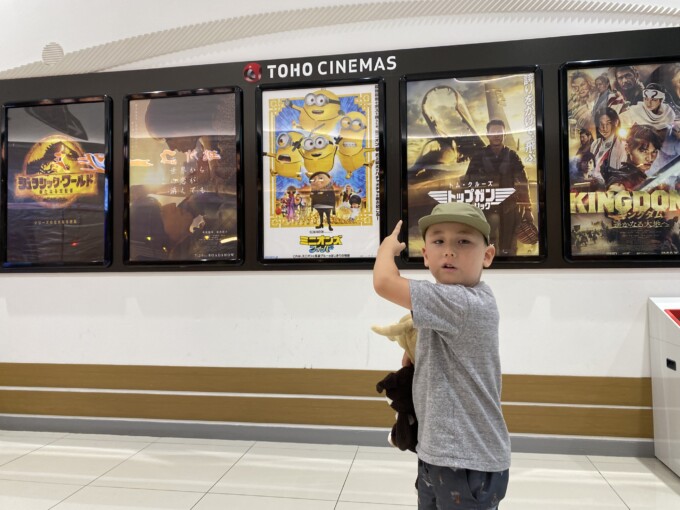 Emmet saw Jurassic World, which opened yesterday!
Fionn had Minions fever, and I, of course, was Fionn's chaperone.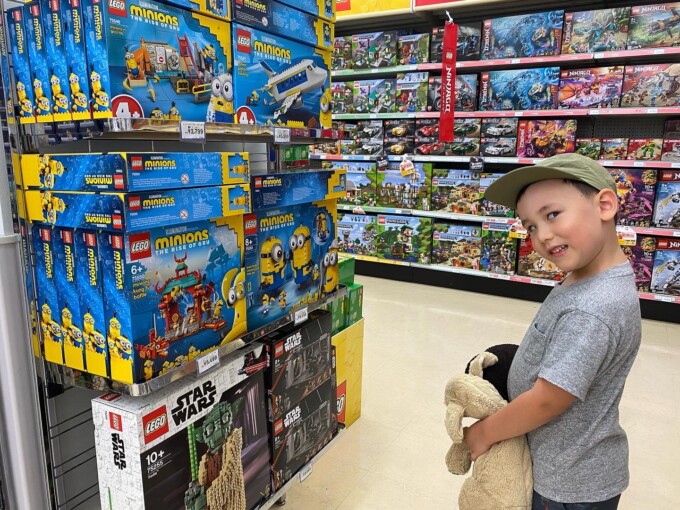 We had time to kill, so we stopped by the toy store first, and Fionn immediately begged me for one.
It's not often that we get to do this kind of shopping, so Emmet said "OK! soon.
Lucky Fionn!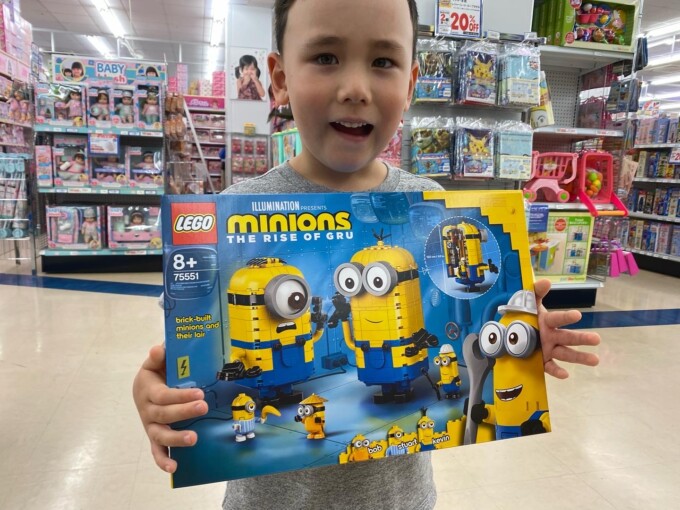 It doesn't look like something a 5 year old could make (it says 8 years old and up).
This is totally Emmet's job.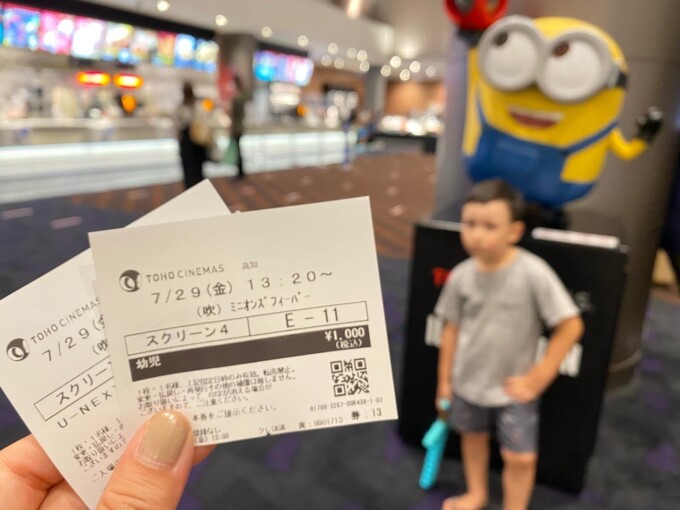 Time came quickly and we moved to the movie theater.
Can you see my ticket below that says "U-NEXT"?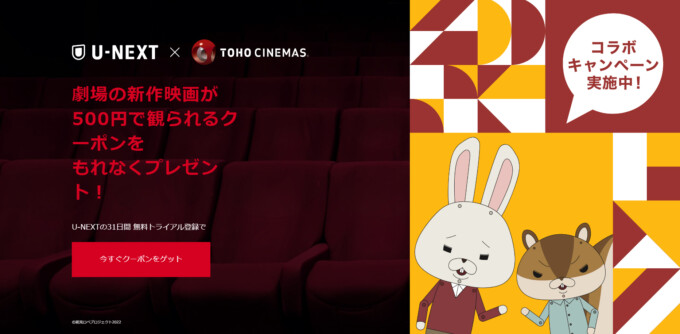 It says, "You can see any movie at TOHO Cinemas for 500 yen anytime! Check it out here!
TOHO Cinemas has a lot of collaboration campaigns like this.
I've been waiting to use it for a while because I had a show I wanted to watch on U-NEXT!
I'm going to cancel during the 31-day free trial, so I can watch the shows I want to watch, and the movie is also 500 yen, which is a great deal.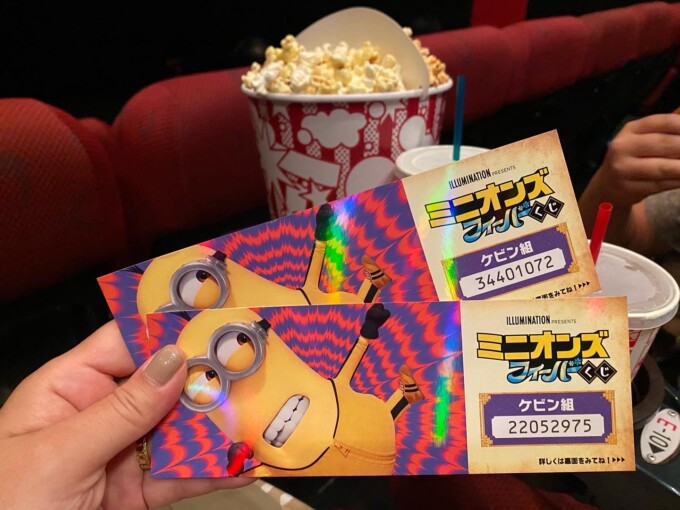 Now, the long-awaited movie theater! Fionn was looking forward to it as much as the movie, so we bought a popcorn set!
Last time we had to go to the restroom four times because he drank this size of juice so much, so we were prepared for that this time, too.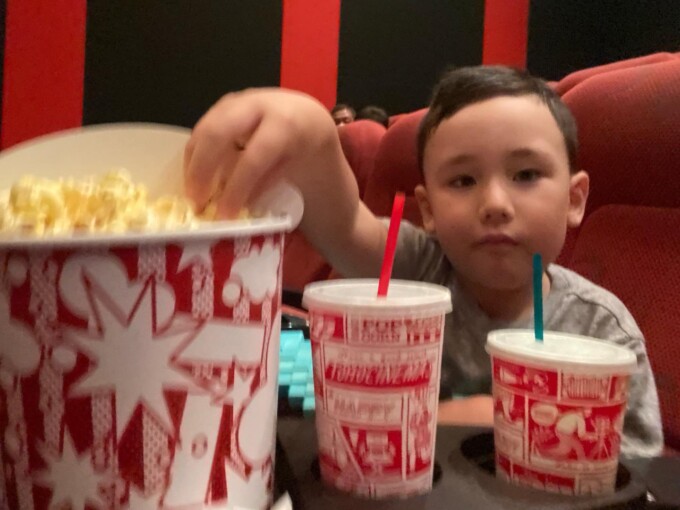 But in fact, the movie was so interesting that he concentrated from the beginning to the end and didn't use the restroom once!
Sometimes, he was like a foreigner, saying "WOW!" "OMG! and "NOOOOOO!"
But it was not a problem because all the kids around us were reacting to the movie as well!
Fionn's impression about this movie was, "It's the best!"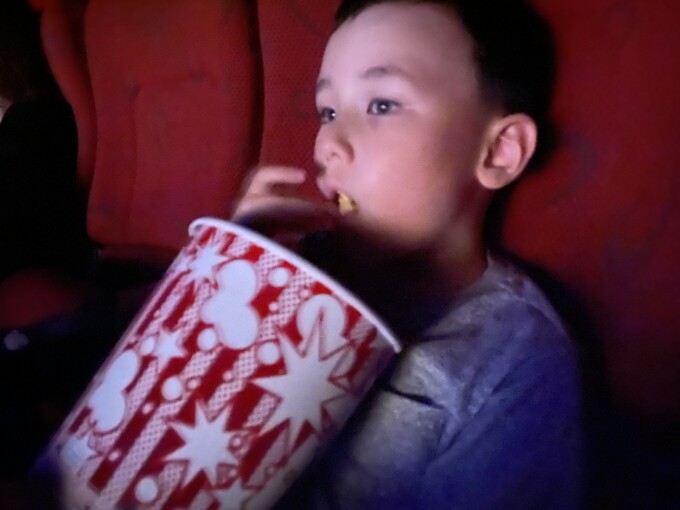 I know, I know! It was quite fun for me too, and I didn't get tired of it at all!
The music was outstanding as always! And it's full of parodies and little jokes that kids won't understand.
We've decided to buy the Blu-ray so that Emmet can watch it with him again.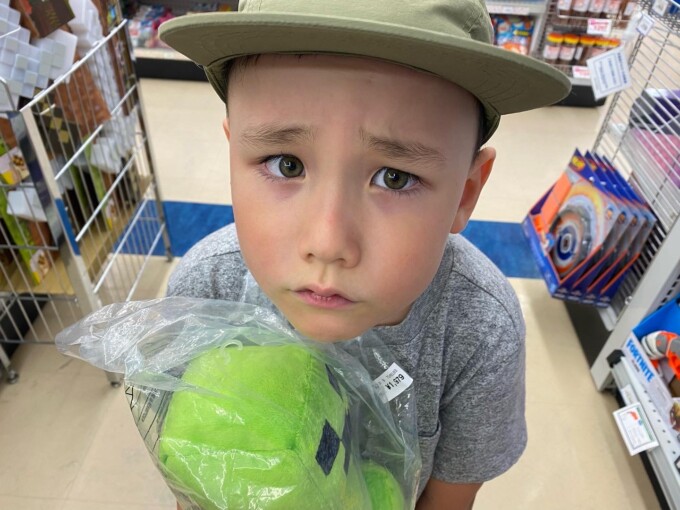 We had about an hour and a half before the end of Emmet's movie, so I asked him to go shopping with me.
Fionn also shopped too (↑this is the Minion's face in the movie).
I also bought some things for Micra, which I have recently become addicted to!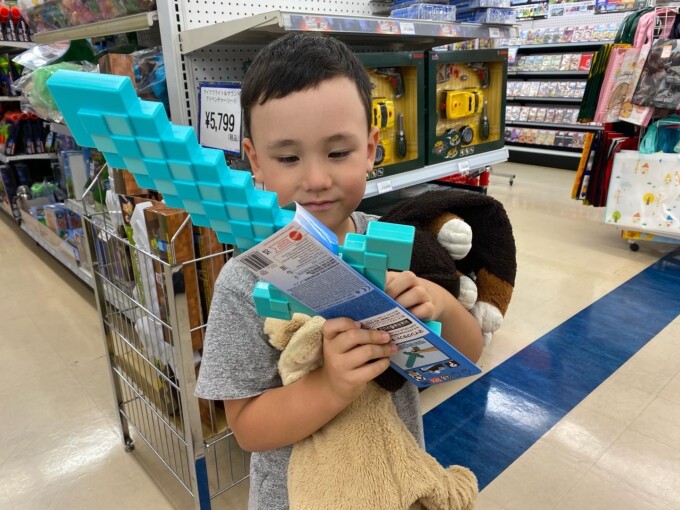 I don't want Fionn to feel sad and not get anything, because I didn't get what I wanted easily when I was a child.
So, I am a bit naive to think that I don't want my child to have that kind of feeling. (Regardless of which one is better).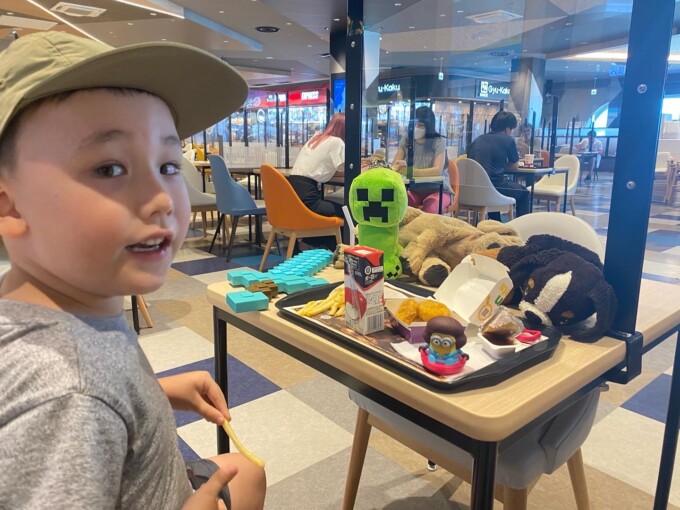 And to meet his request for a Minion toy, I bought him another Happy Set from McDonald's.
I knew that Fionn had a very satisfying day.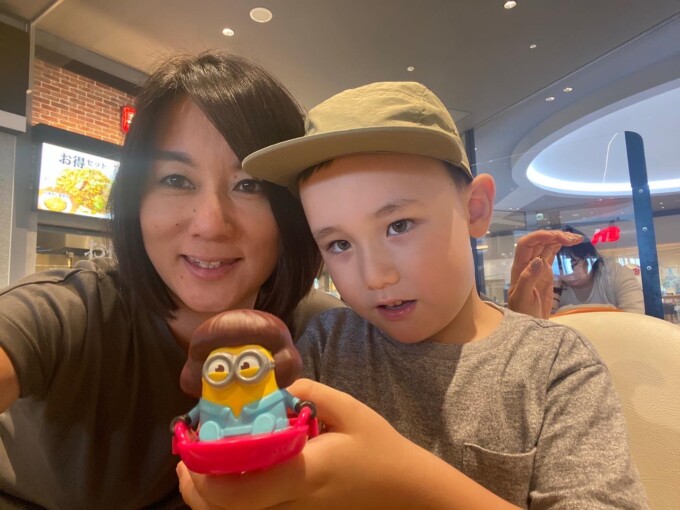 As for me, I was so happy that I was able to enjoy the movie at the theater with him until the end.
I don't care if it's a kid's movie, let's go again!
It's fun to see how many things we can do together with our children as they grow up.