A little while ago, Tama-chan suddenly texted me and said, "I'm going to Kochi, let's hang out!"
Do you know where she is coming from? She came from Yamagata! (A long way away from us.) I heard she had to take two planes to get there, even though it's in Japan.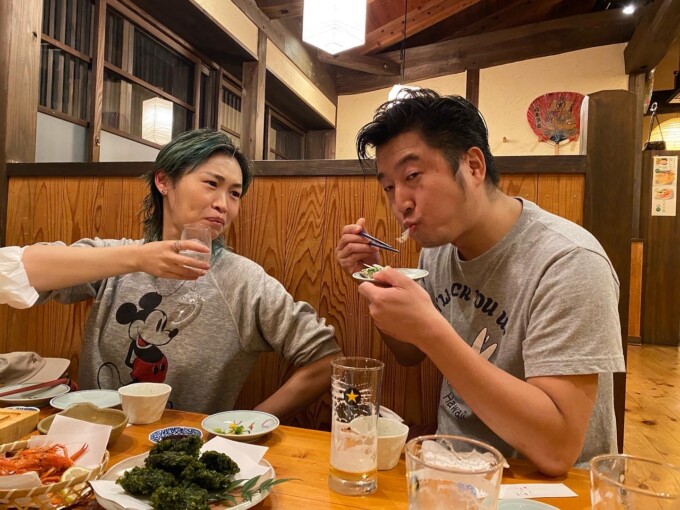 The last time I saw her was seven or eight years ago, and she was single then, but this time she was with her husband!
Nice to meet you, Mr. Tase! He was a very nice, very friendly, and a very kind man!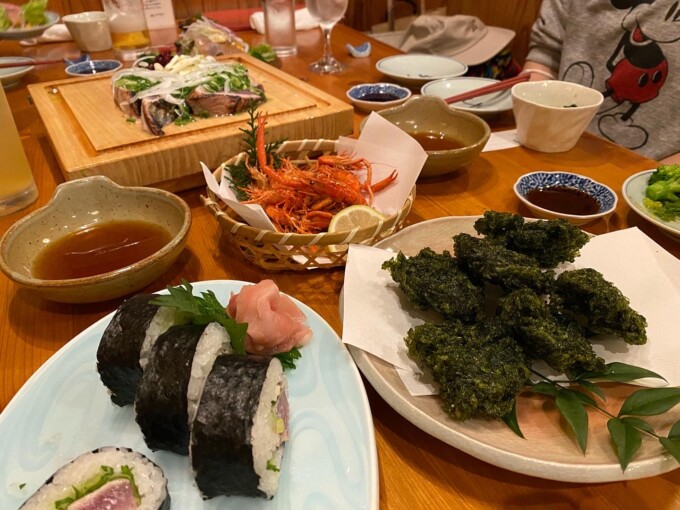 Tama used to come to Shimanto quite often because she used to live in Osaka.
But since she moved back to her hometown in Yamagata, it's been too far away for her to come.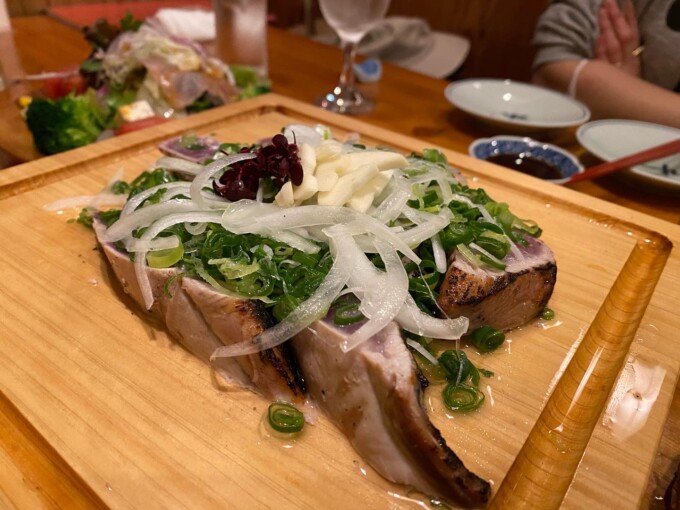 She saw my Instagram posts and decided to stay at The ManaVillage hotel!
She stayed in a suite there for one night before we met! I love it, I love it, I wish I could stay there too.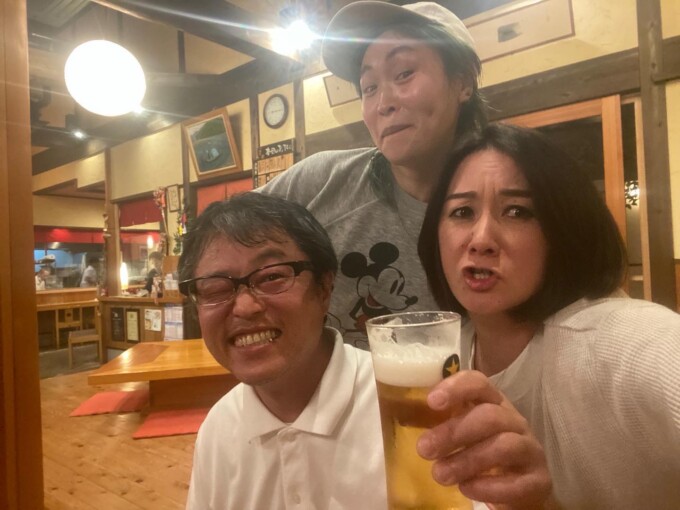 Tadashi, who I used to hang out with back then, joined us for a toast! Everyone drinks, so it's fun, fun, fun.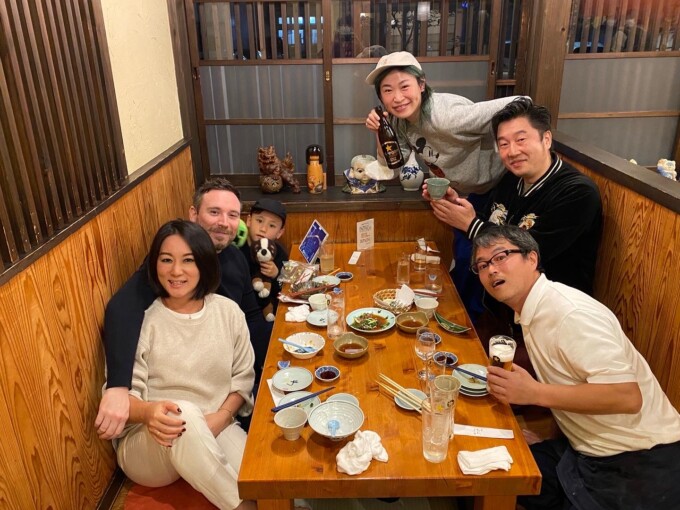 It was Tase-san's first time in Kochi, so we wanted him to enjoy many Kochi-ish and Shimanto-like foods, so we took them to the Butler's favorite restaurant, Wakamatsu, and had him taste many local foods!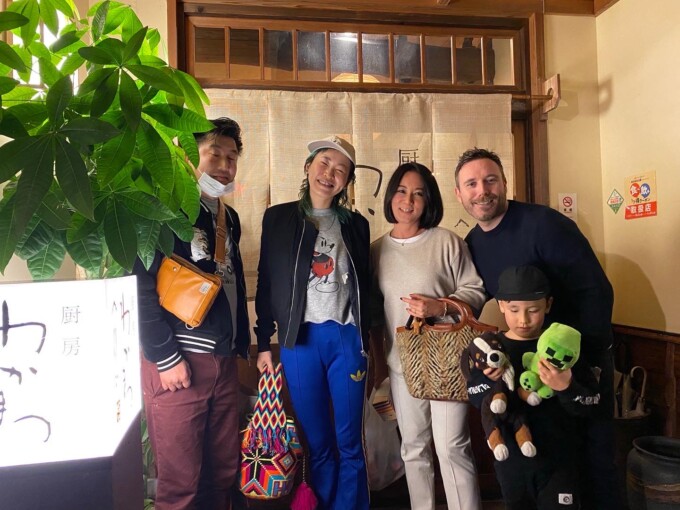 I only took one group photo at the entrance, but it looks like Tase and his wife both have their eyes closed, which I can only assume was intentional! LOL!
After returning to Yamagata, Tama-chan started her own salon and has been very successful. She always wears various fashionable clothes and wears her hair in various colors.
If I were to wear a blue jersey and a Mickey Mouse design, I would just look like an old lady. She is tall and stylish, so she can wear anything and always looks cool.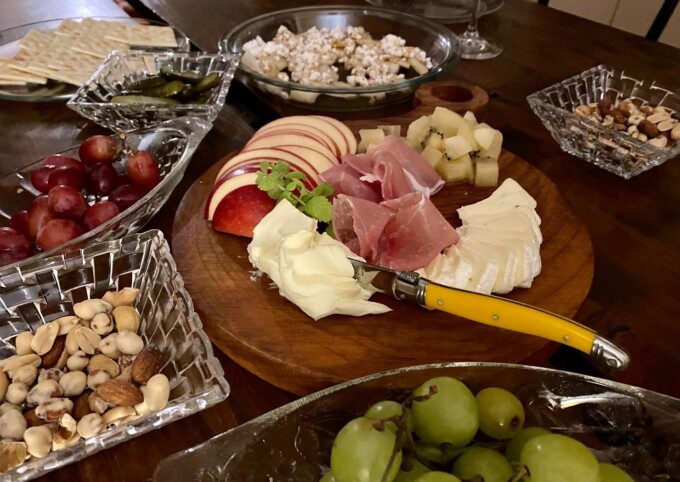 We were going to finish at one restaurant because Fionn was there, but everyone said they didn't have enough to drink, so we dashed off to do some shopping and then they came over to our place.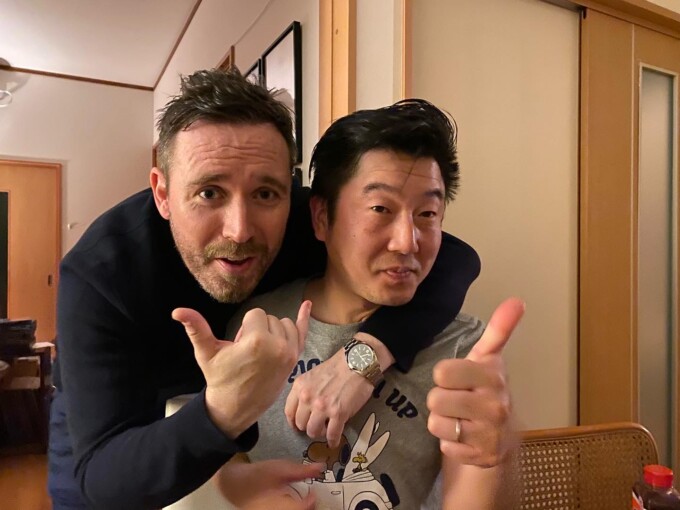 He told me a lot about Yamagata, which made me want to go there so badly!
I've been to Tohoku only once before, on a high school excursion, but I've never been there before or since.
I heard that the food is delicious, the rice is great, and above all, the sake is the best.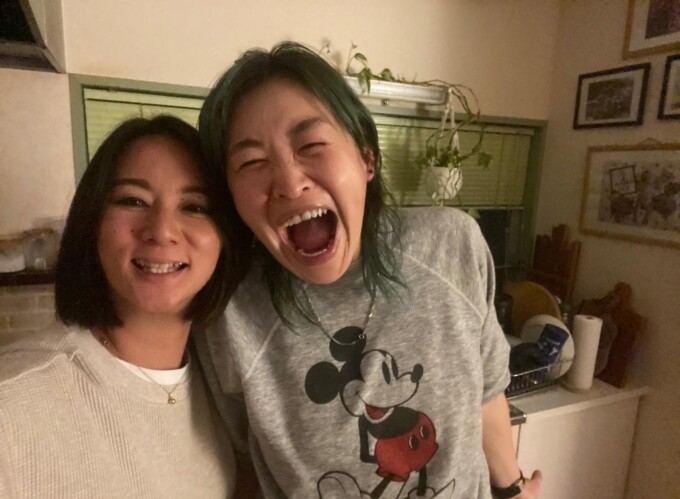 The next day, I had made reservations at Mihoki's restaurant for the two of them, and it seems that they were already talking about sake there as well!
After returning to Yamagata, she sent some of the best sake from Yamagata to Mihoki-kun.
She sent me a message and saying, "He said he still has some for you, so go have a drink soon!"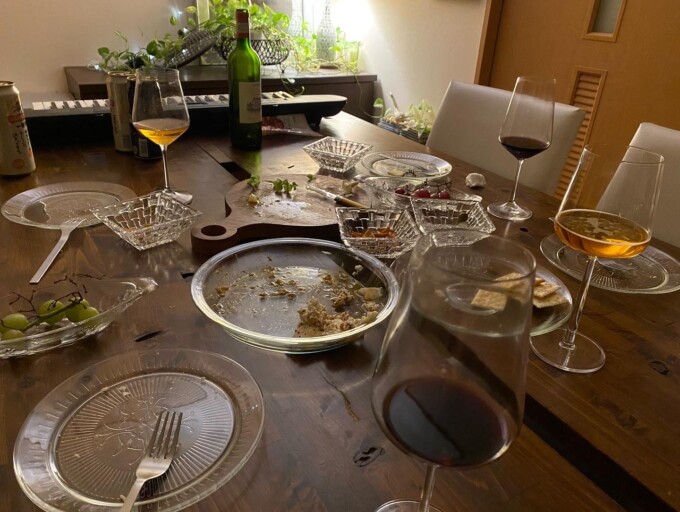 I'm so glad that my friends are getting to know each other in this way.
In the end, I made it through the day!
It's so much fun to have a drink and talk with friends.
Next year I want to travel in Japan! Yamagata, of course!