I was looking forward to having lunch with my cousin Mitsuka and my sister Yuna.
We went to the recently opened "Toriumi Shoten" cafe.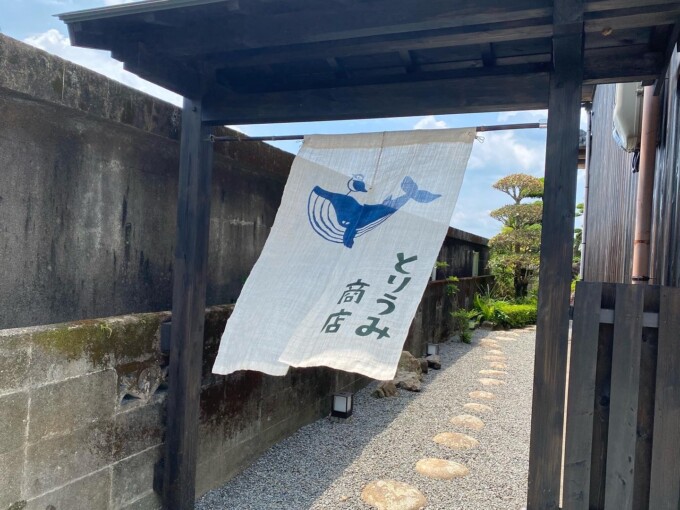 I wanted to go there because I saw on social media that many of my friends had been there recently and the food looked delicious!
I knew it was in Kuroshio town, but when I did my research, I found out that it was just down the street from the river pool we went to the other day!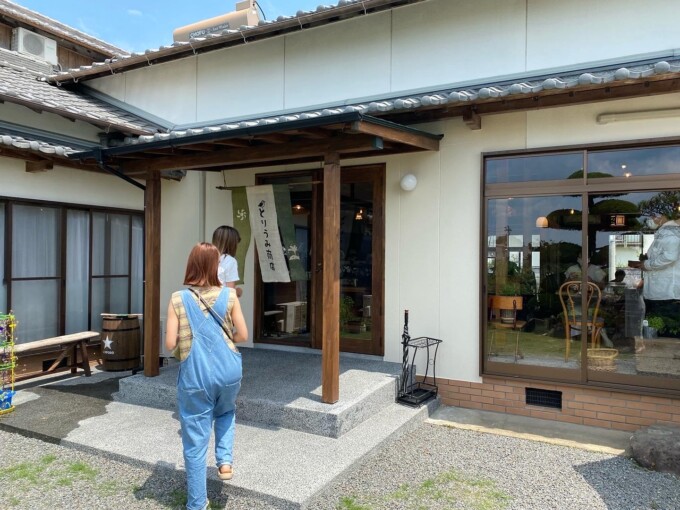 Originally a regular house, it was renovated by Imanishi-kun of the recently popular Atelier Tomato.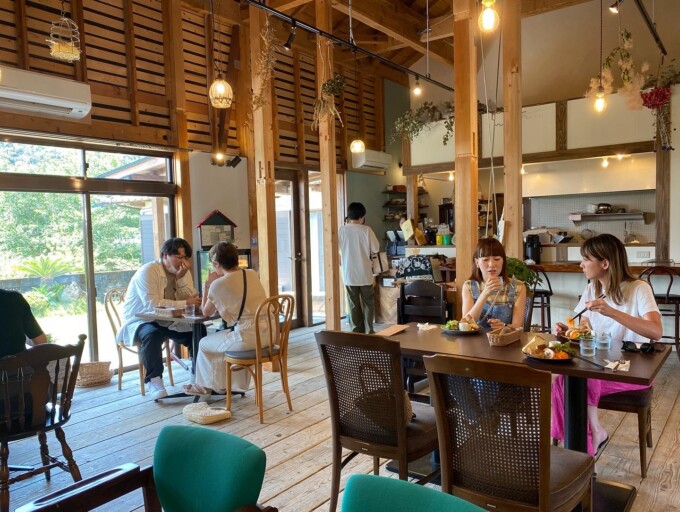 Toriumi Shoten's Instagram has never uploaded the inside, maybe on purpose?
When I arrived at the restaurant, I found that the ceiling had been stripped down to create a very nice space with a more liberating atmosphere than I had expected.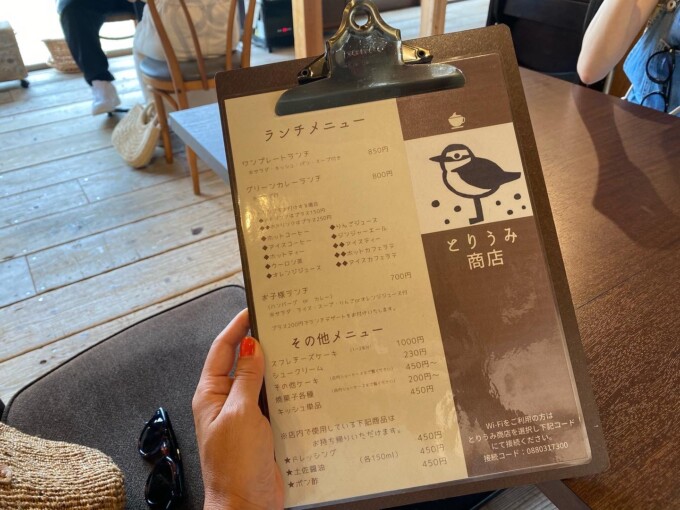 The lunch menu consists of one plate or green curry, depending on the day of the week.
Tuesday, Wednesday, and Saturday are café days, and Thursday and Friday are noodle days!
We wanted a one-plate meal, so we decided to go on the cafe day.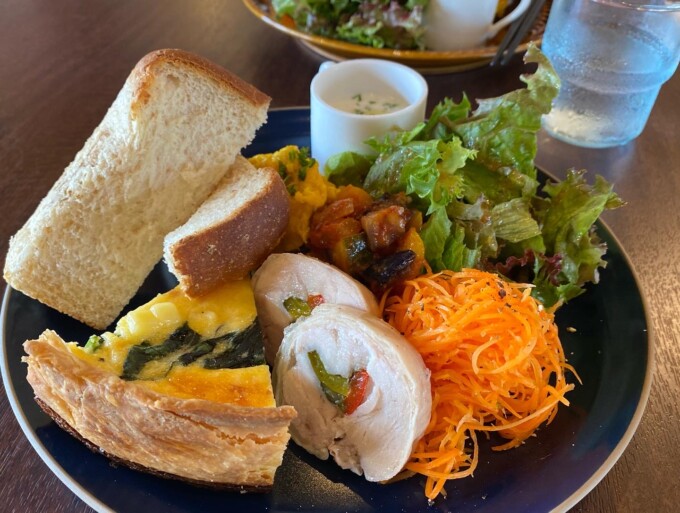 This is my lunch! Doesn't it look delicious?! Just the way I like it!
Homemade bread, quiche, carrot rapé, latte tuile, chicken, salad and soup.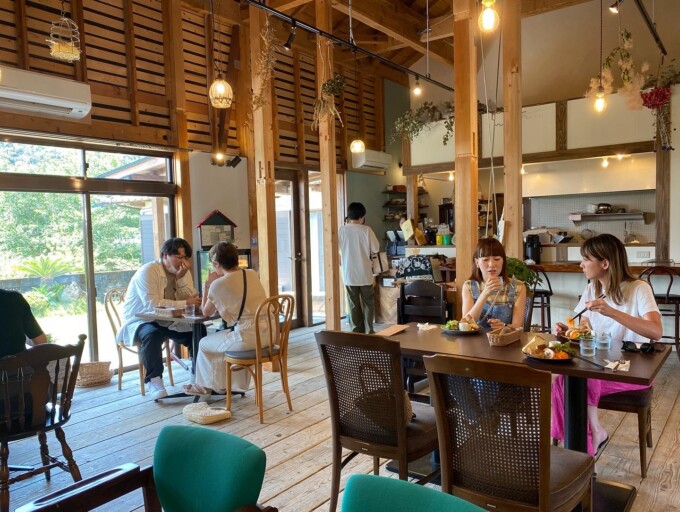 Everything was delicious, but I loved the bread and quiche the most!
I've had quiche at restaurants, but I've only made it once before, so I thought I'd give it a try!
Quiche is a stylish and easy to eat dish for when my friends come to my place have. I'm going to give it a try!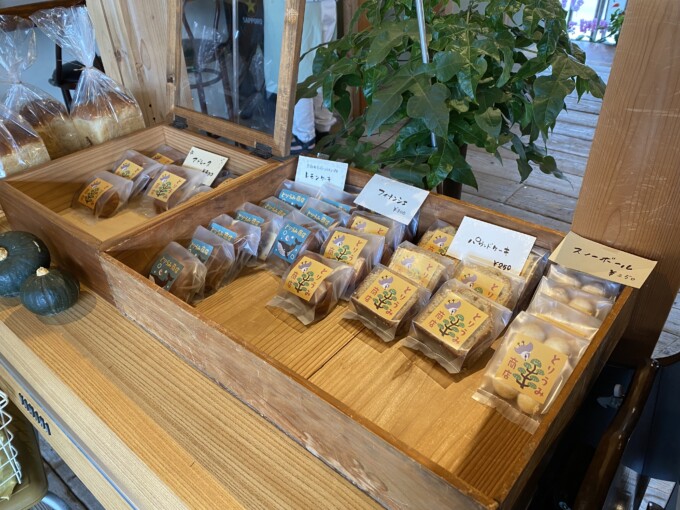 There were also a variety of baked goods and bread that you could buy and take home!
Some customers came just to buy, and by the time we got there at 11:30, the place was almost full.
We just happened to get the last table, so we just barely managed to get a seat. That's what you'd expect on a weekend.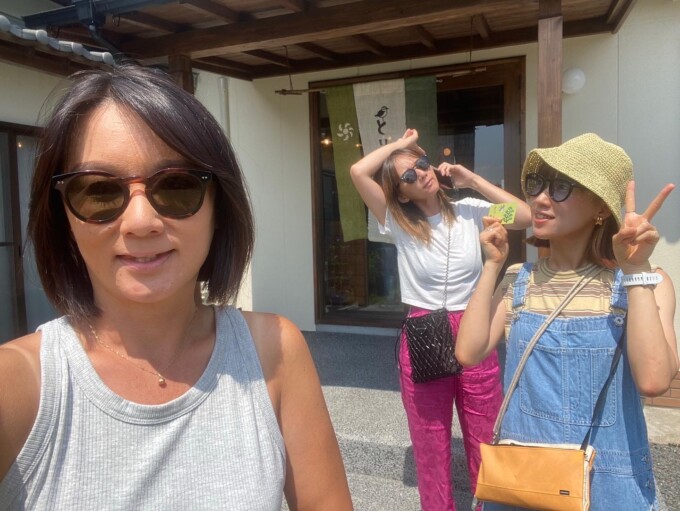 We regularly meet for lunch and tea at the ITOKO group, and all of us are graphic designers with the same job title.
The three of us have a lot to talk about, whether it's work, relationships, or family.
When we meet up, it's always a very long conversation.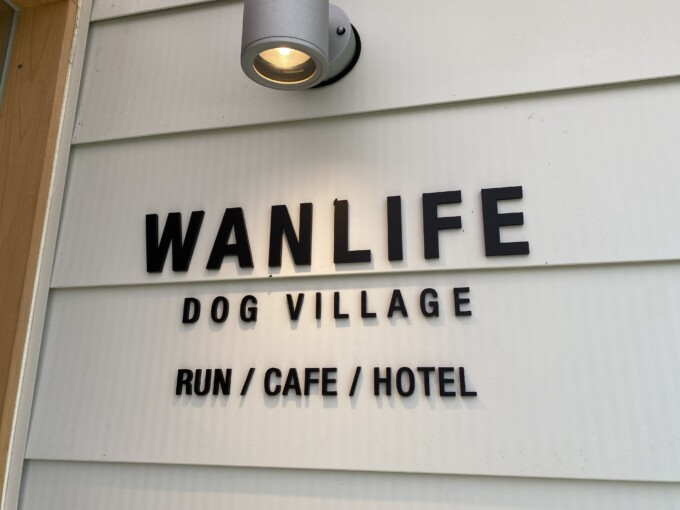 Today, we were at a lunch place for about two hours, but our conversation didn't end there, so we moved on to the second place.
The second place was WANLIFE, which has a café attached to a dog hotel and a dog running area.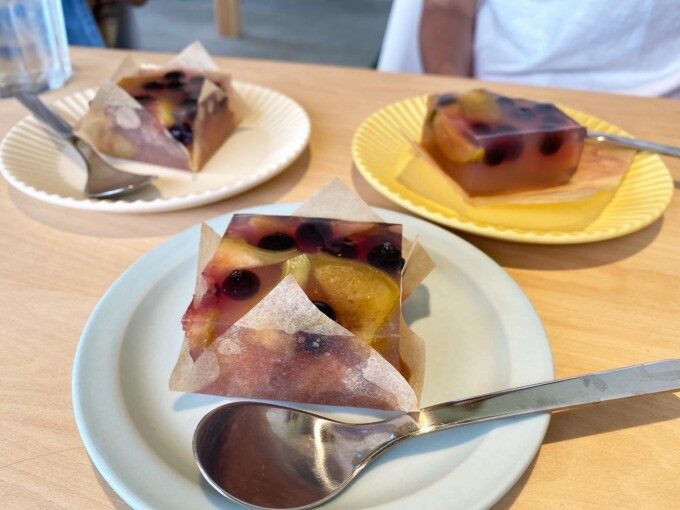 We knew that Moo-chan makes desserts only on weekends here, so that's what we were after!
Today's was "Fig and Blueberry Agar Yose" with fresh holy basil and yuzu.
The tactile sensation of the figs and the combination of everything was genius!!!
My total impression today is that I want to be a better cook!
I admire and respect people who are good at cooking!
Toriumi Shoten
Tue, Wed, Sat Cafe
Thu, Fri Udon noodles
795 Kamikawaguchi, Kuroshio-cho, Hata-gun, Kochi 789-1901
tel 0880-31-7300