There were various events at various places today, but I left a little late to go to one I had planned to go to, so we went to an event at the Hayashi Residence in Sukumo where some of my friends had stalls.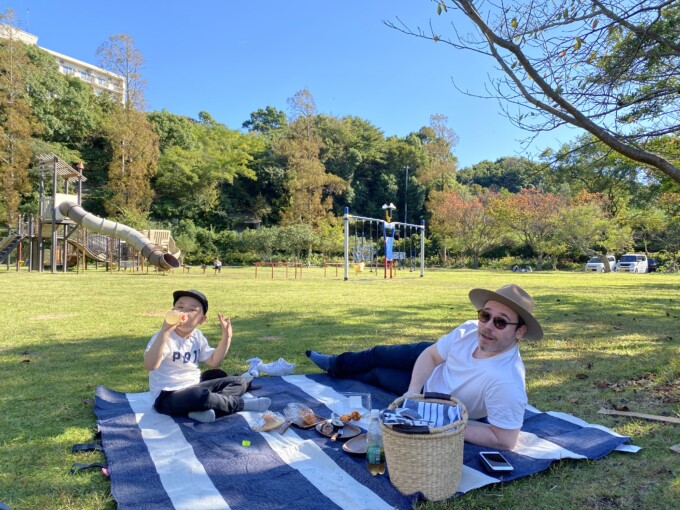 We went shopping there and bought some bread at my favorite bakery, Yamasaki Bakery, which I had never been able to visit since it moved to a new location, and had a picnic at Kanyoto Park.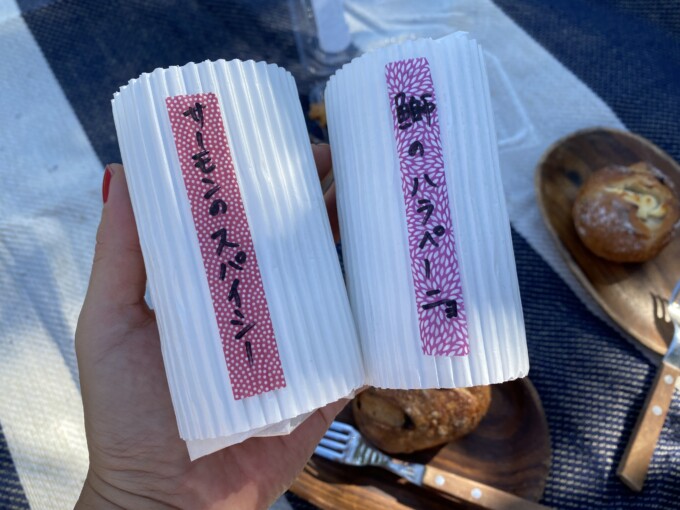 At the Hayashi Residence, Daimatsu, who I have been helping for various designs since last year, had a stall, so I bought some delicious-looking sushi!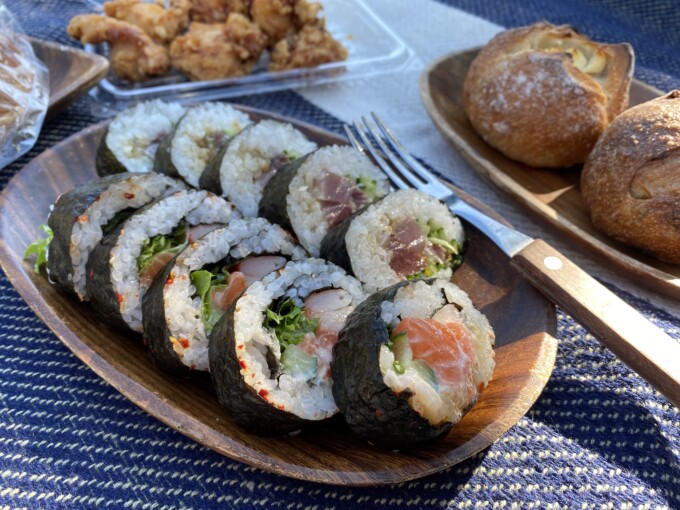 Both were delicious, but Emmet and I both loved the yellowtail jalapeño! I've never had this taste anywhere else, so it was a first for me and I really wanted to try it again. I'll ask if it's on the menu when I visit the restaurant.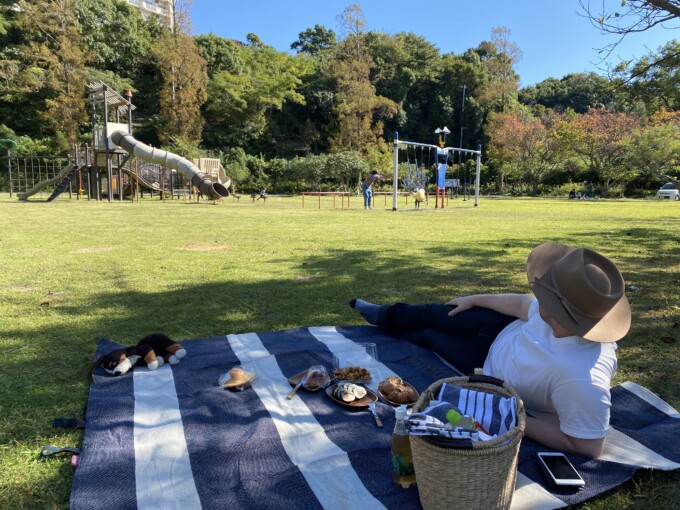 This is the first time I've been here, but I've actually been wanting to visit this park since I've looked down from the building in the upper left corner many times.
That building is the Sukumo Resort Yashi-no-Yu, which we love to stay at sometimes!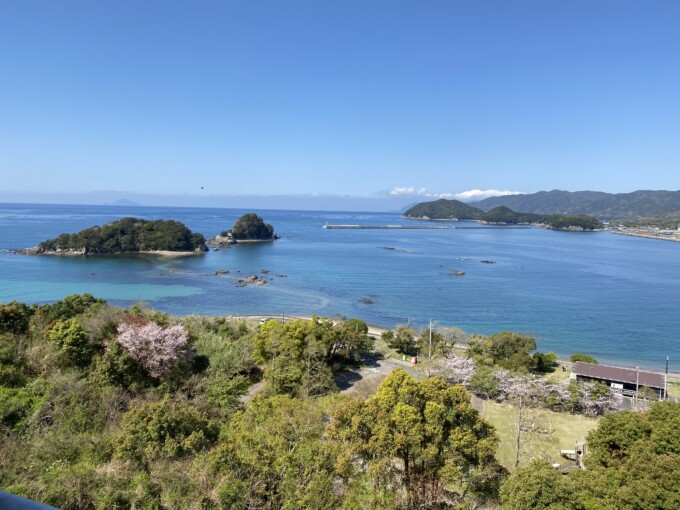 Here's a picture I took from above when we were there this year! The grassy area on the lower right is the park.
The island in the middle left is called Kanyo Island, where a path emerges from the sea at low tide (you can see it a little in this picture!) and you can walk across to the island. I want to try to go there.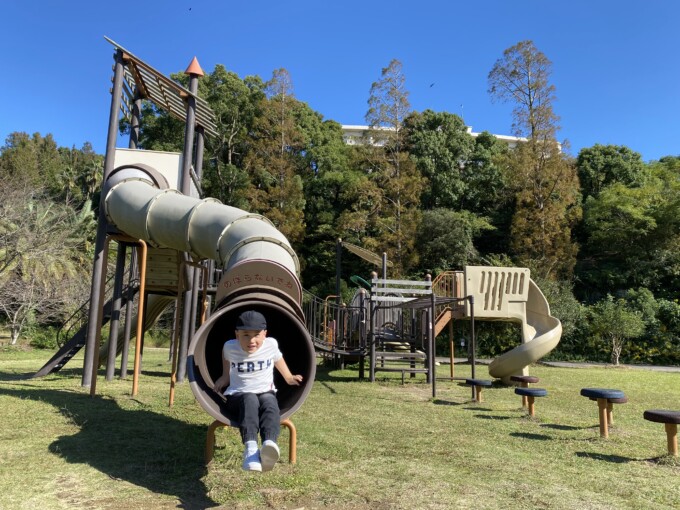 It looks like there are campsites along the sea, and there were three groups of people camping there today!
At the park, Fionn happened to meet a boy in his class and they were having a lot of fun.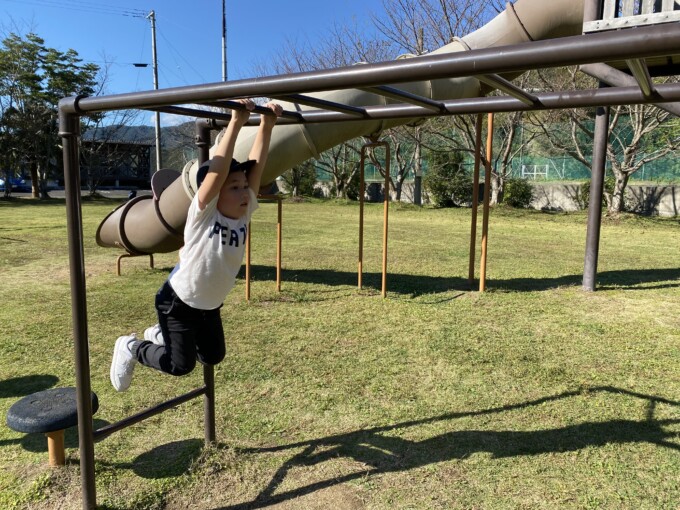 I'm not very good at making friends with moms, and since I'm an older mom, there aren't many people close to my generation, so I haven't found anyone I feel like I can make friends with.
So, on weekends, Fionn never gets to hang out with his friends from preschool (sorry Fionn!).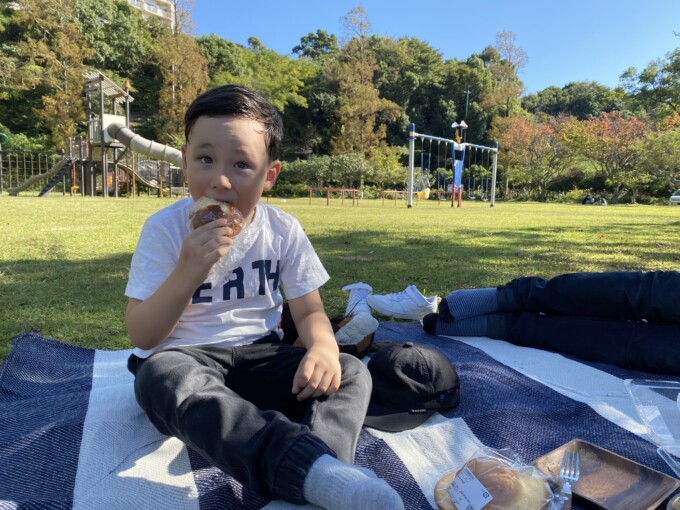 So today, the moment he saw him, he was like, "Mommy! There he is! We can play together!" He looked so happy. He doesn't have any siblings and doesn't get to play with his friends very often, so I'm very grateful for coincidences like this.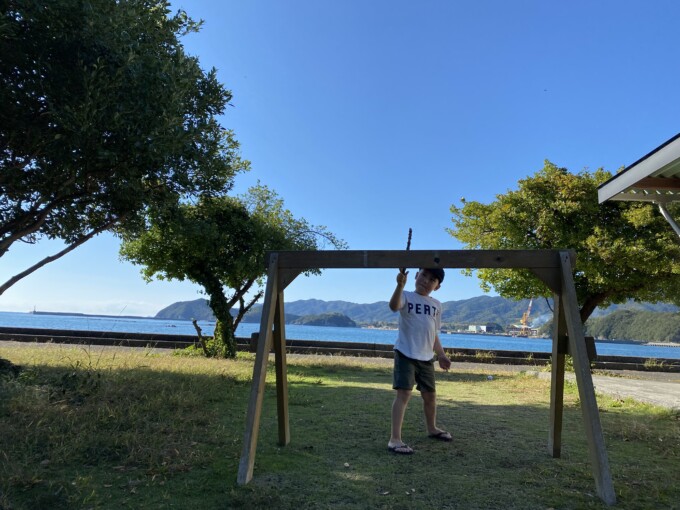 In the second half of the day, we took off our shoes, changed into flip-flops and shorts, and moved to the ocean side.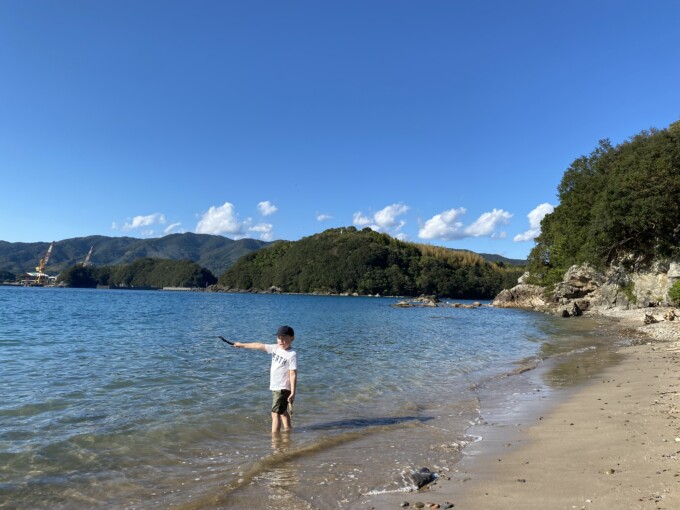 As expected, he was soaking wet in seconds! It's already November, but the forecast for this afternoon was 26 degrees Celsius, and it was actually 25 degrees Celsius at that time. It was hot.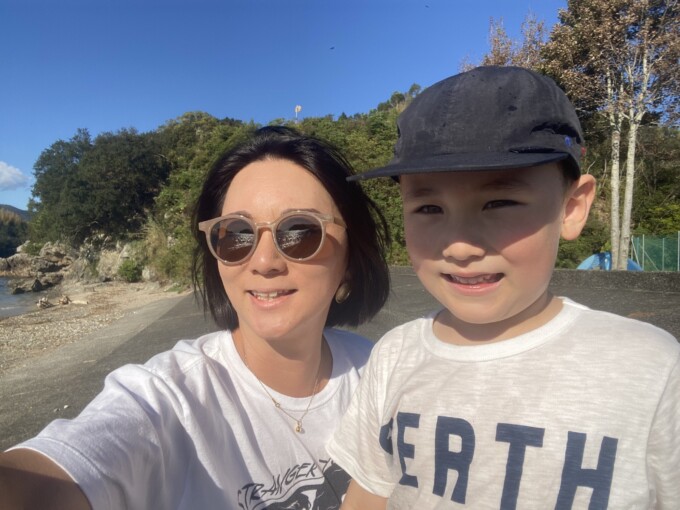 It's hard to tell from the picture, but he was soaked, even his T-shirt had to be wrung out by the end.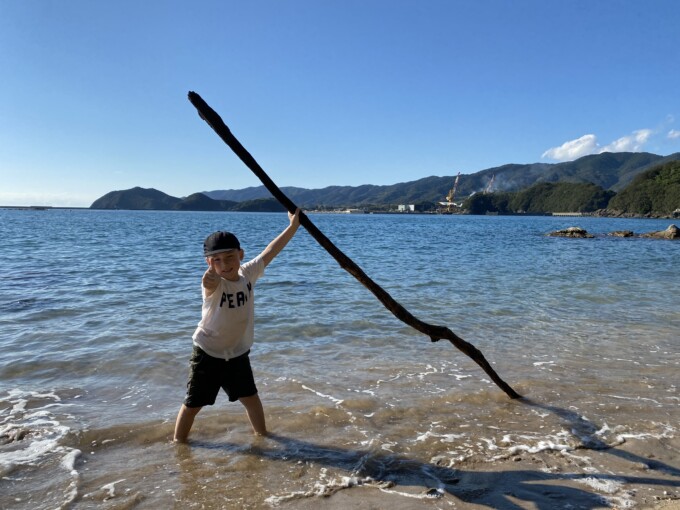 But I love it when children do whatever they want to do in places like this and get wet and dirty, so full marks to Fionn for letting us do that to our heart's content!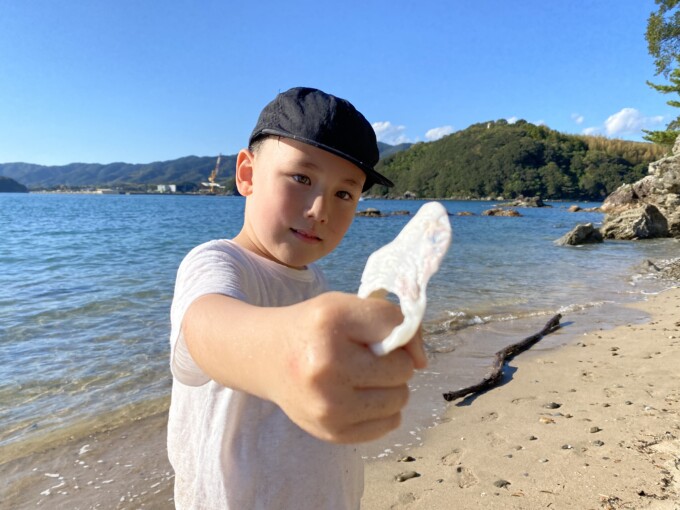 I've read in many places that there is a lot to be learned from this kind of play when you are a child, and that you can get a lot out of it. As I wrote in my blog a long time ago, we are so lucky to live in such a great place for raising children!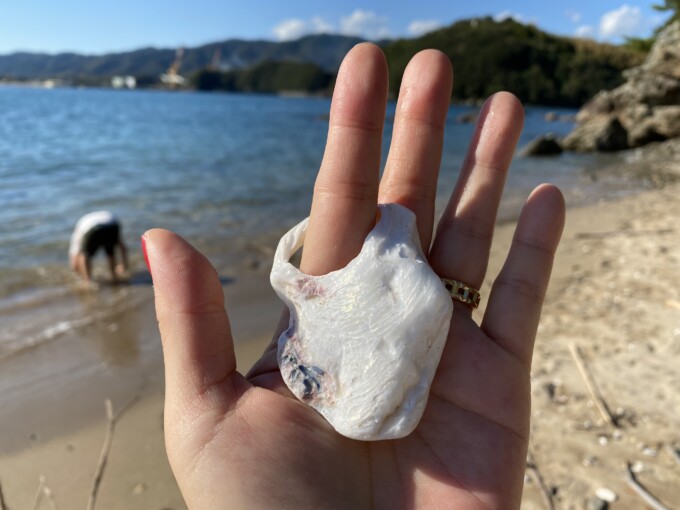 "I found a very special ring for Mommy!" He gave me this shell.
He gives me this kind of thing every time we go out, but I have this problem where I can't throw things away, so of course I was happy to take it home with me and I can't throw it away forever.
He is so cute.