As the weather forecast predicted, it got warmer and warmer before noon yesterday.
We had a picnic at a nearby park with a view of the beach as planned.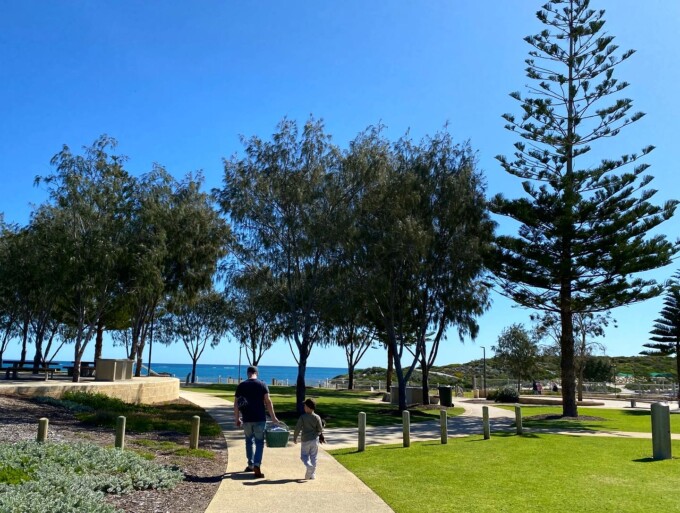 Eme-chan's parents live along the coast, so there are many places like this when you drive along the coast.
We left around 12:30 p.m., but it was already about 23 degrees by then, so it was really warm!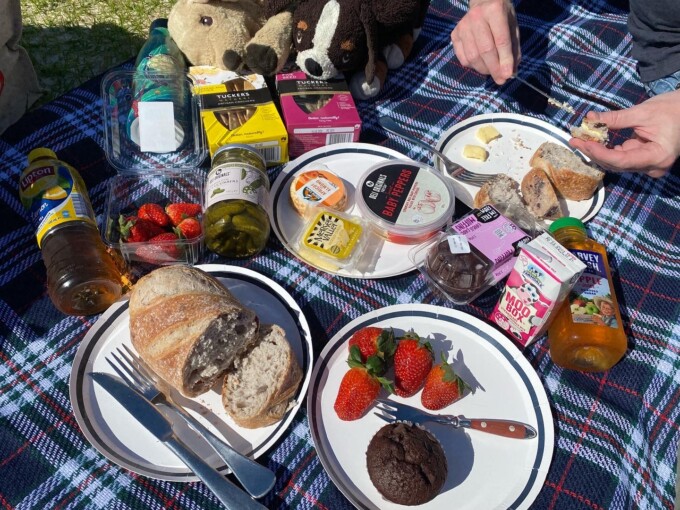 We had a picnic with fruits, pickles and cheese from home, and bread and cupcakes we bought along the way.
We brought different things with us, but we were doing the same thing even though we were in a different country.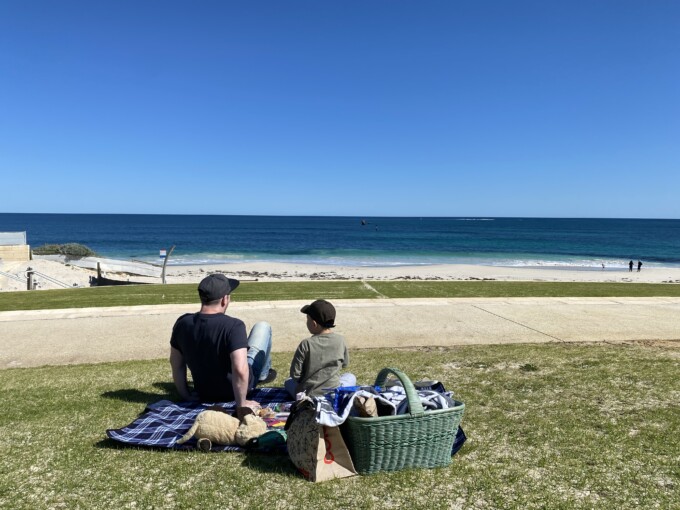 This area is a new residential area, and there were many houses under construction and lots of land for sale.
I was really impressed with the parks and the roads.
The parks and roads are well maintained and there are so many trees and plants.
So even though there are only a few houses, it's not a bleak residential area at all! That is a big difference from Japan.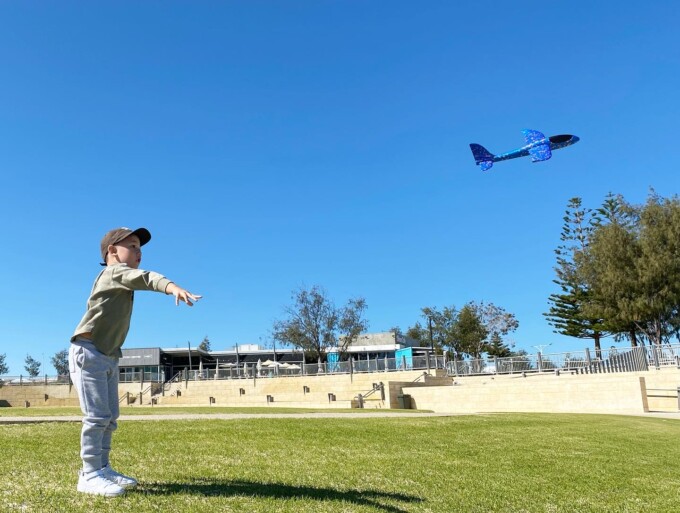 And I wonder if this is an Australian characteristic, because the sand and soil are white, and the bricks made from them are white or beige.
The asphalt in Japan is also beige, so the combination of green and white is beautiful and cute!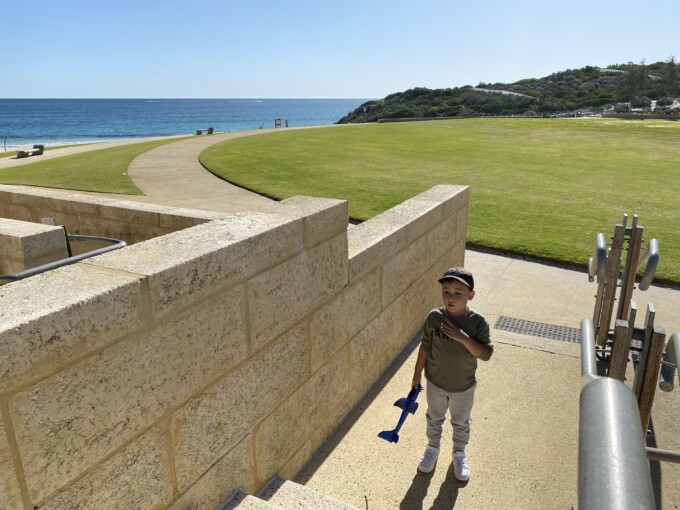 Like this one! So even in summer, the sand and roads don't get hot like in Japan!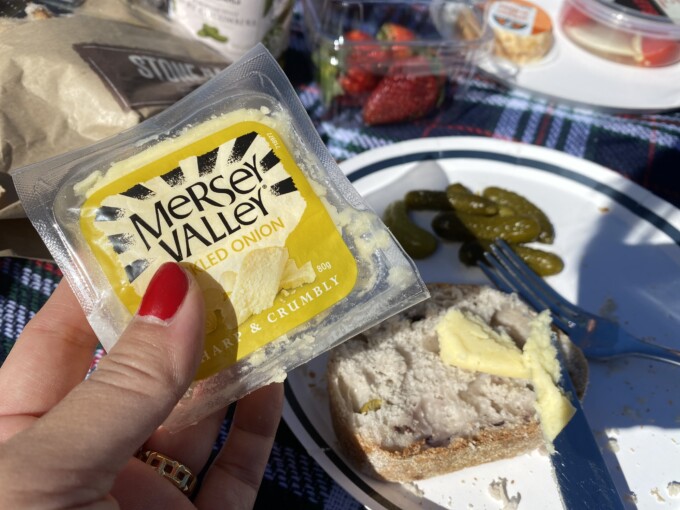 I slowly ate cheese and bread I bought (I forgot my bread knife and the cut was a bit ragged),
while I was looking at a recipe from a free magazine we got at the supermarket.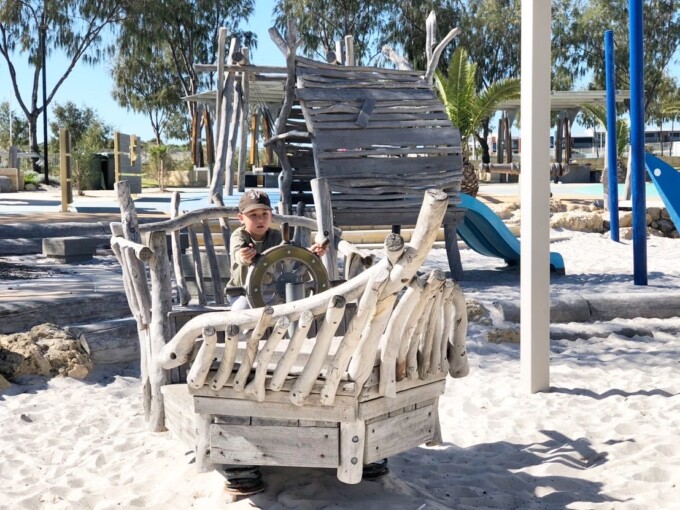 Emmet took Fionn to the playground attached to the house.
Oh yeah! Also, I wonder if it's a feature of this place that there's a lot of sand in the park.
I wonder if this is the same on the East Coast?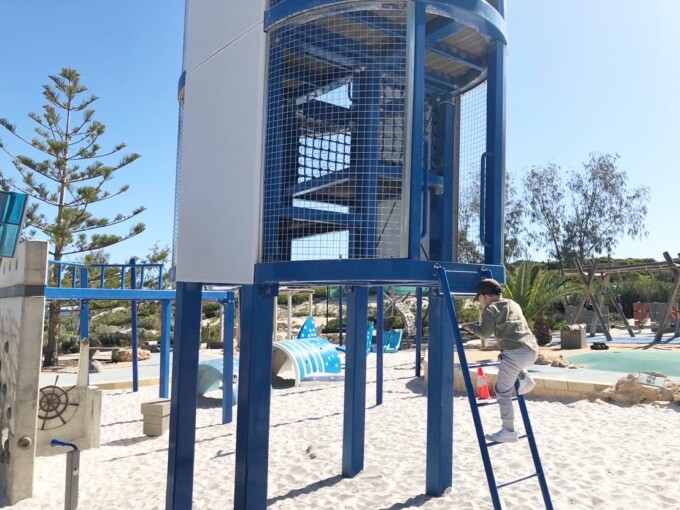 I don't mean to be critical of Japan, but the playground equipment is not too colorful.
It's nice to have a sense of unity with a blue theme here.
Isn't there a big bias in Japan that children`s playgrounds are supposed to be colorful?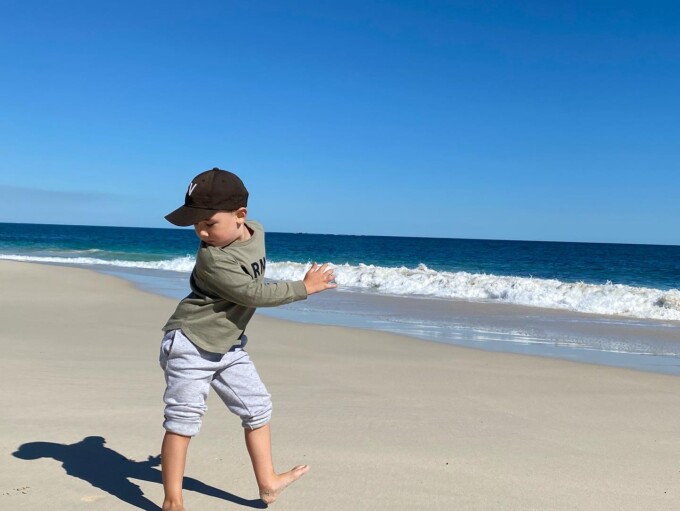 After that, it was my turn to go to the beach!
The ocean around here is the Indiana Ocean, and because of the ocean currents, the water is cold even in summer.
But at 23 degrees Celsius, it's warmer, so there were a few people already swimming.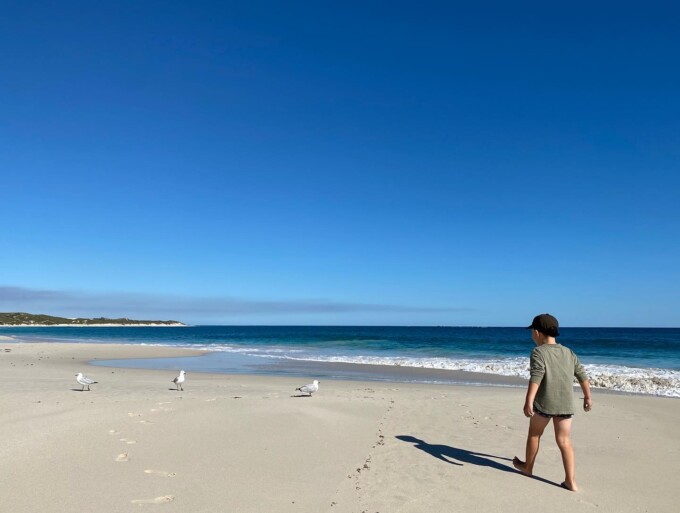 I didn't bring any change of pants, so please don't get wet! I told him.
But some of the clothes got soaked by the waves after swimming in the sea, so he was almost in his underpants.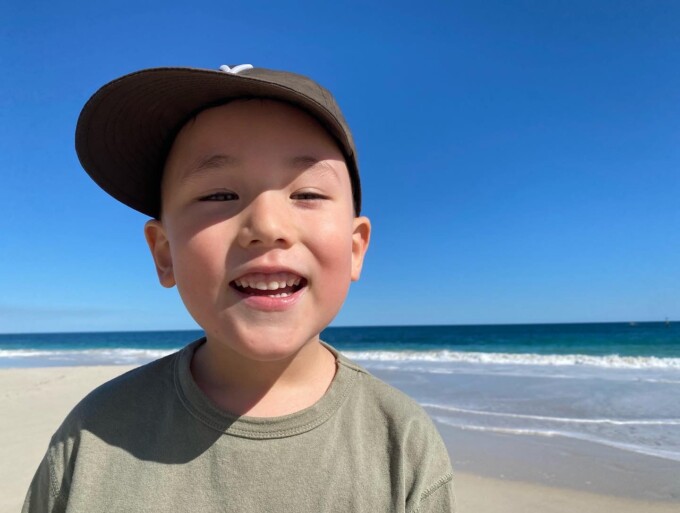 And "Mommy, I'm not cold at all! face.
It's true that we didn't swim, so it wasn't that cold as long as our feet were wet.
I wonder if the water temperature is the same in summer and winter, so maybe it feels cold in summer.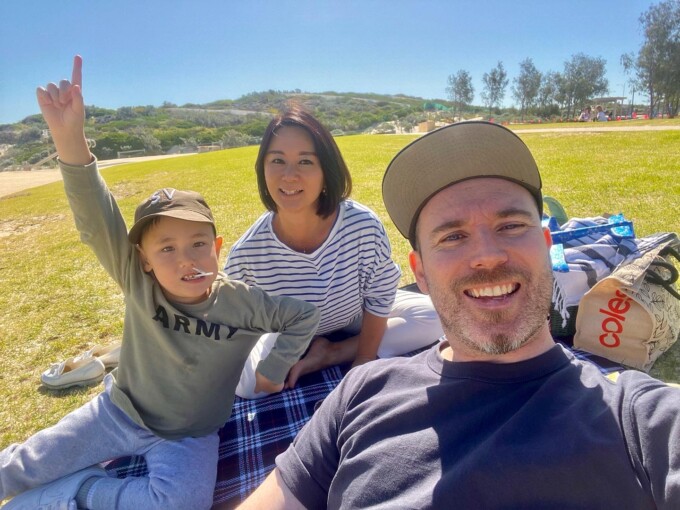 Anyway, we played a lot and soaked up a lot of sun, so it felt great!
I didn't restrict my diet at all like I did when I was in Japan, even though I didn't get enough exercise.
I can already feel myself getting fat.
Well, I'm going to take it a little easy today.
Maybe I'll go to a nearby shopping mall for lunch!