Tomorrow we're finally having our niece and nephew over for a Halloween party at our house!
I used to prepare only for the day of the party, but after I started making cookies and other things and realized that it would be much easier if I did some of the work the day before, I've been preparing for two days. But this year, the party is on Saturday, so it's a lot easier!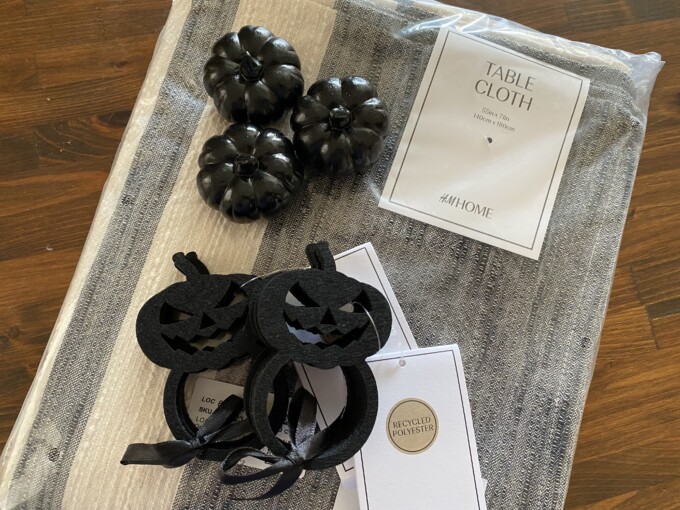 The three new items I purchased this time were these three decorative items.
The color is lighter than I expected, so I'm not sure if I'll use this tablecloth until I set up the table, but I'd like to use it if I can because I think it will completely change the atmosphere.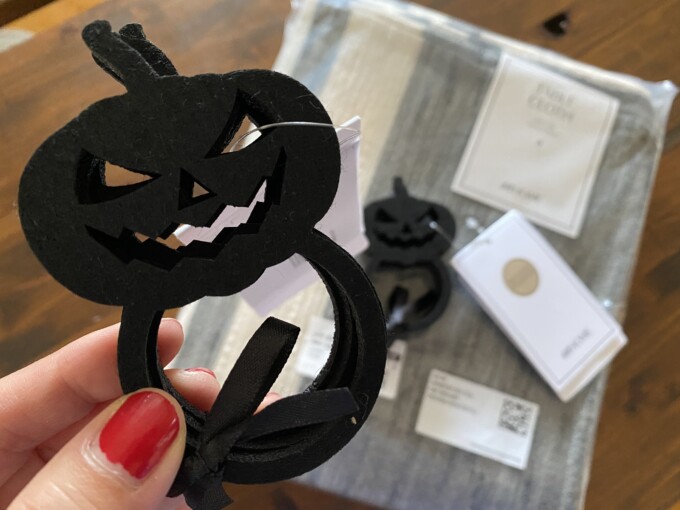 The tablecloth and these pumpkin napkin rings are from H&M Home.
I use H&M Home and ZARA Home for all my household items! Both have a lot of simple and beautiful items, and the coordination on their websites is very helpful!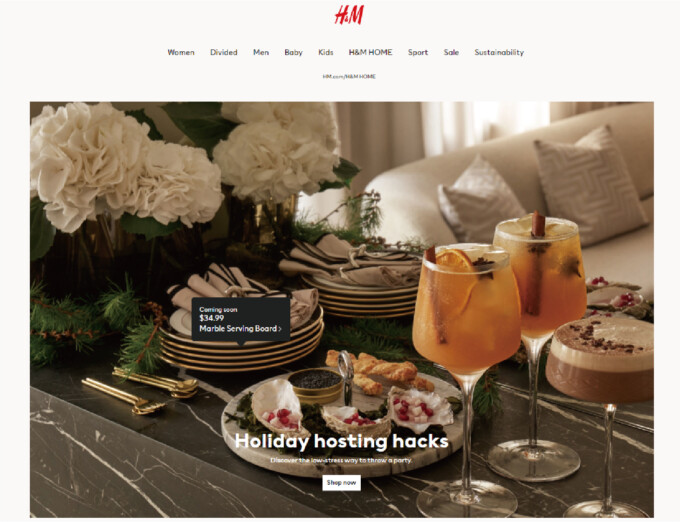 H&M is very reasonably priced, and they often have sales, so I sometimes try to find out-of-season items that are on sale at low prices!
I often forget that I bought it for the following year.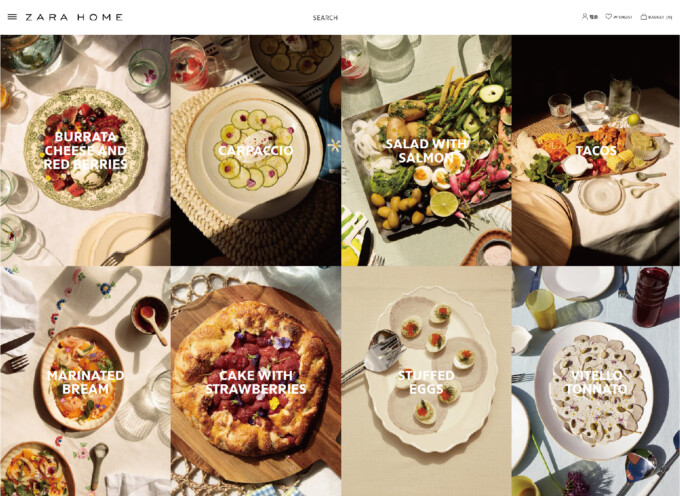 ZARA is a little more expensive, but at a price I would normally pay.
This one is even more elegant and makes me want to live in a ZARA-coordinated house that I see on Instagram and the like.
Also, they have a lot of recipes, and I often check out their table coordination, menus, and serving styles, which I like a lot!
I'm sure you'll find them useful.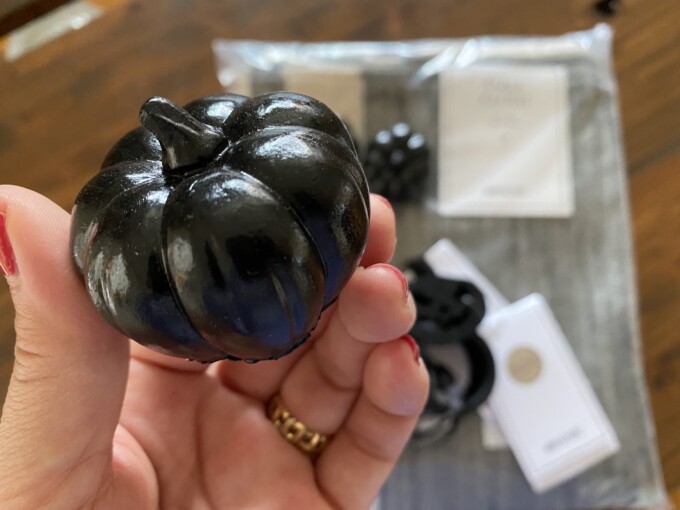 You might think that these are from H&M, but they are 100 yen!
You really can't underestimate 100-yen!
I'm not a big fan of patterns and clutter, but there are lots of very simple things you can use. This one is as heavy as a paperweight! So, if you look at it in detail, it's a bit of a mess, but in total, it doesn't look cheap at all!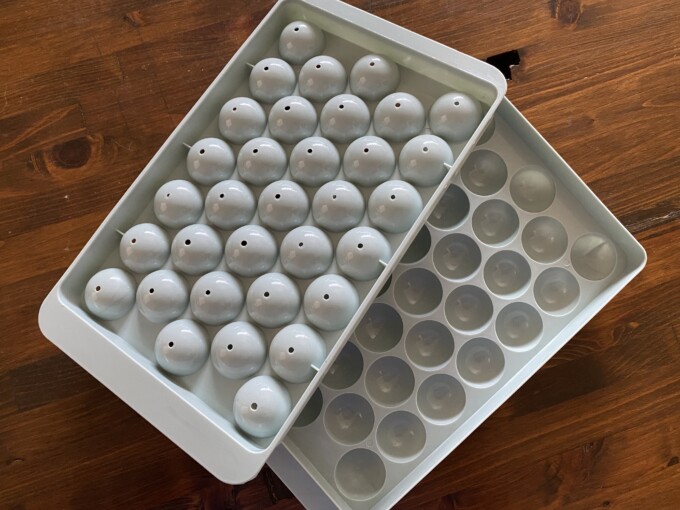 I also bought one more non-decorative item, this one!
Can you guess what it is? It's an ice machine that makes round ice cubes! And you know what I'm going to make with it?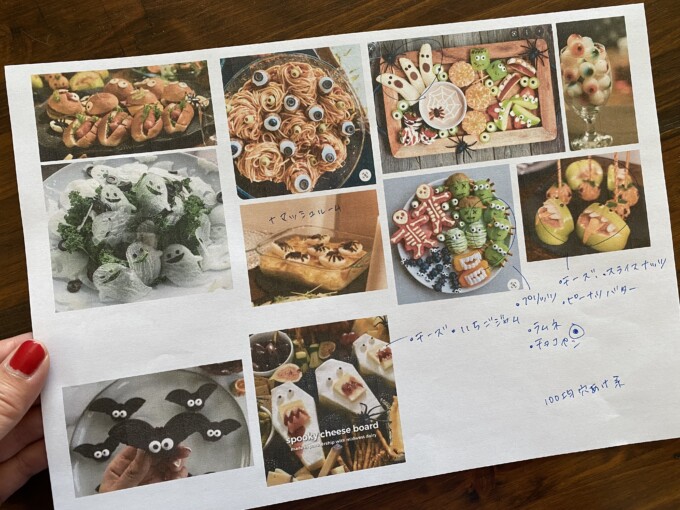 One of the new items I'm thinking of for the menu, eyeball jelly! (Top right)
I don't know if it will work, but I'll give it a shot!
Some of the other ones are pictures of myself that I've made in the past, and the kids requested the same ones, so I'm going to try half the same ones and half new ones!
I'm going to go shopping now and get things together first.
Tomorrow is going to be tough, let's do our best!