Lately, we've been having a lot of dinners with friends, family outings, and meetings with the architects. It feels like there's been a continuous flow of visitors to our home.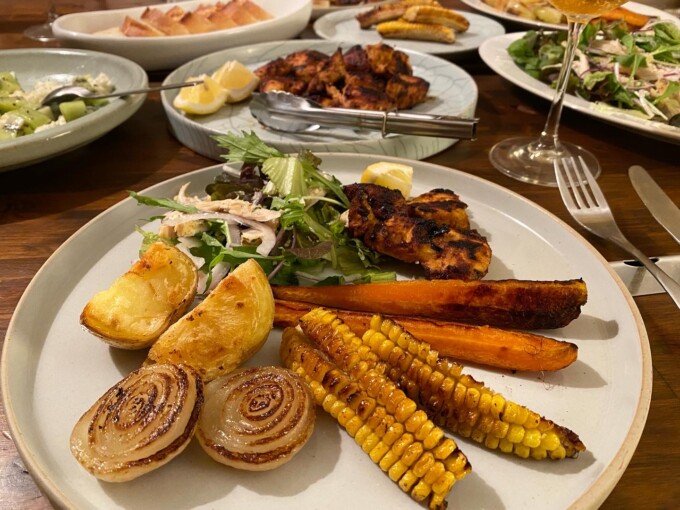 So, after a long time, on a weekend with no particular plans, Emmet suggested having a relaxing family dinner on Saturday. I prepared a meal that fulfilled his request!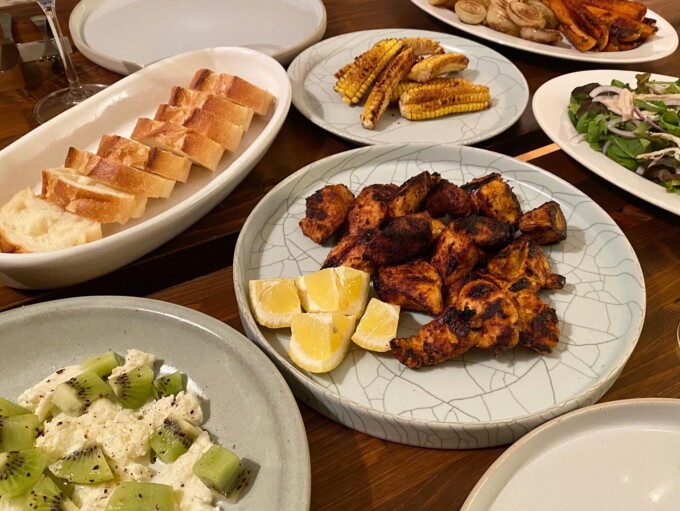 The main dish was jerk chicken! It's perfect for summer, with its deliciously spicy flavors. Emmet also mentioned wanting grilled vegetables, so I grilled some vegetables we had at home (mostly gifts from others).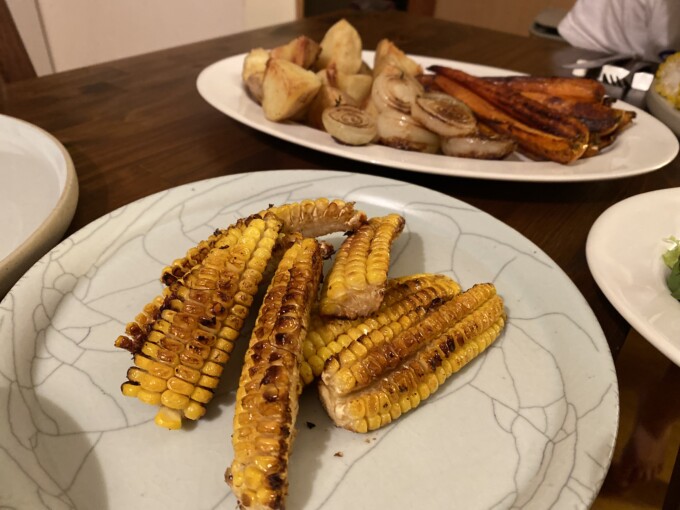 This time, I grilled corn along with the other vegetables using just olive oil and salt in a frying pan. I saw someone do it in an Instagram story, and it looked cute and appetizing! I decided to give it a try, and as expected, it was delicious! I highly recommend it.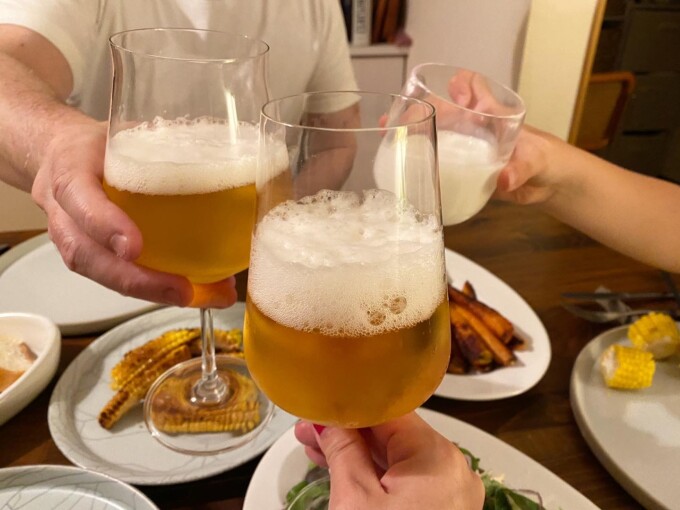 We had planned to enjoy ice-cold white wine, but since jerk chicken became the main dish, we ended up toasting with beer. By the way, both of these glasses are from ZARA, and they have a cute shape and a perfect size. I highly recommend them!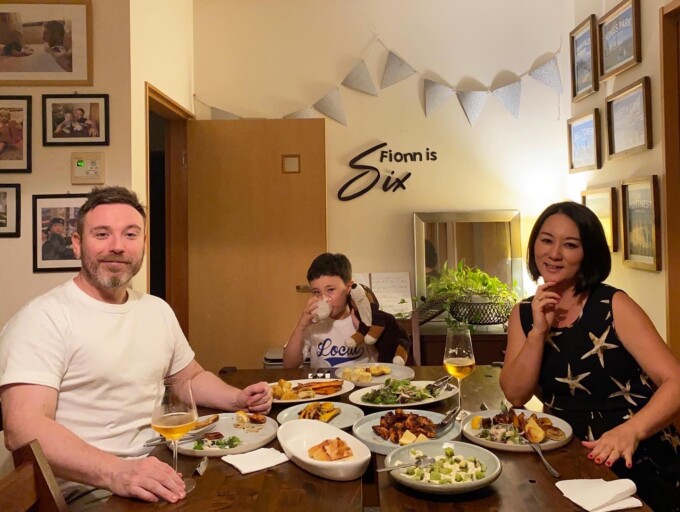 We took some family photos while we were at it. Oh, by the way, when the architects visited our home the other day, they said, "This is the spot that often appears on Instagram, right?" That's right, this is our usual spot! It's a familiar angle for those connected on social media.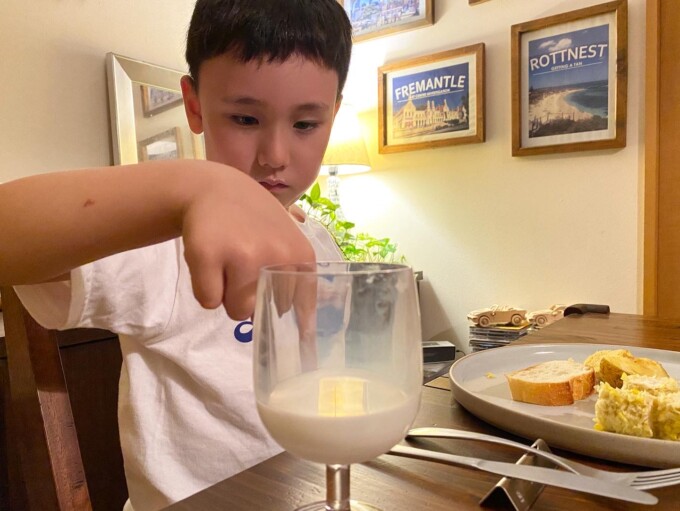 During dinner, Fionn was earnestly performing magic tricks. One of them was the trick where your finger is dipped in milk, but no milk sticks to it. He was so serious about it, and it was adorable!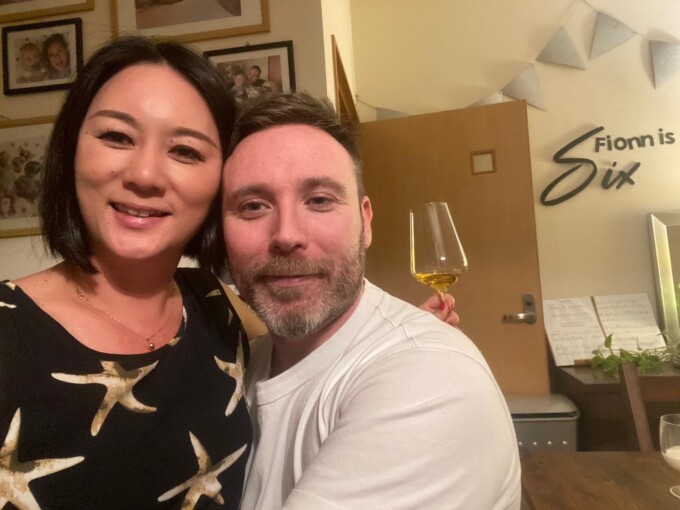 Since I rarely drink alcohol at home, maybe only twice a month, I became talkative after having a drink today. We had quite a bit of gossip to share! Ultimately, I enjoy those kinds of conversations. I can't really have them with others, but with Emmet, I can speak my mind freely, so it's fun to let loose and talk. (I have a naughty personality!)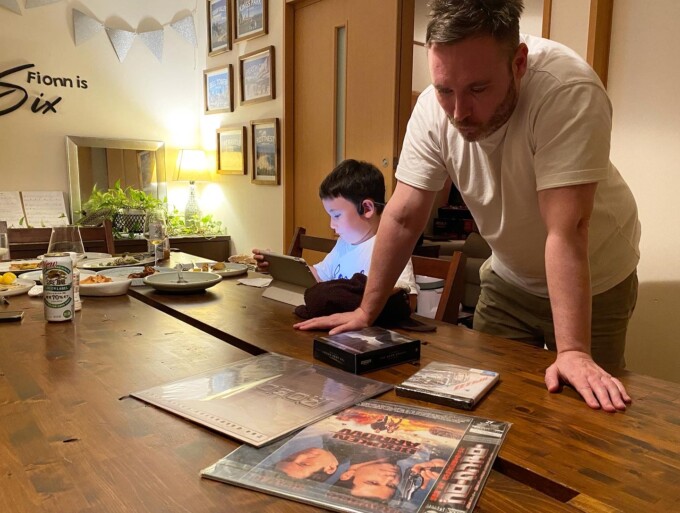 After dinner, it was movie time, as it's the weekend. I had finished most of the work I planned to do during the day (because I wanted to enjoy a drink), but I was so tired from working until around 4 a.m. last night that I couldn't join in.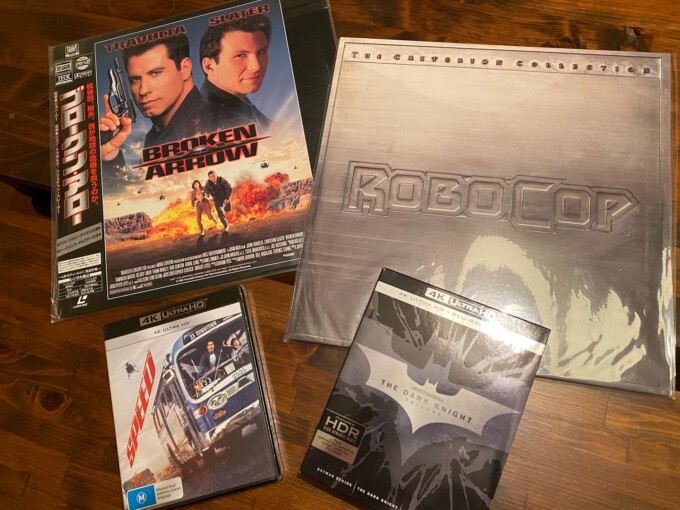 Then, Emmet said, "Okey I will watch the movie I want to see!" and he decided on "Broken Arrow." He watched it on laser disc, which is amazing, right? Almost all the movies I can think of are available on laser disc, DVD, or Blu-ray in his room. I'm looking forward to having a proper movie room in our new home!