During this three-day weekend, the weather was amazing and hot every day! The Butler family spent Saturday relaxing at home, went to the river on Sunday, and headed to the beach for Marine Day today.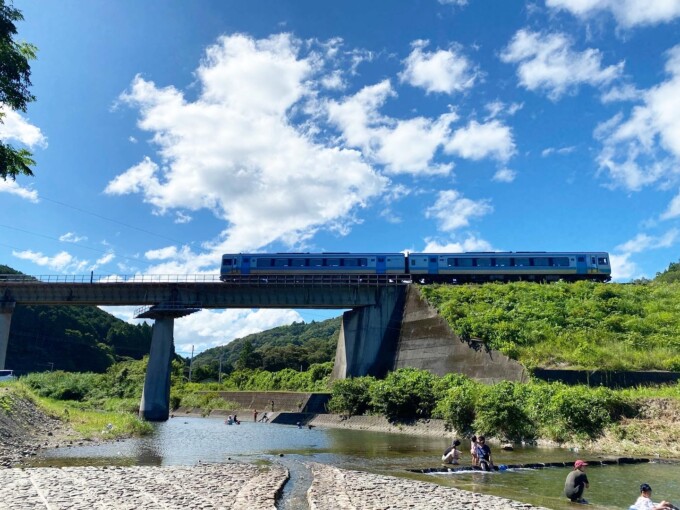 Yesterday, we went to the river where we visited frequently last year – River Pool, which surprised us with its comfort.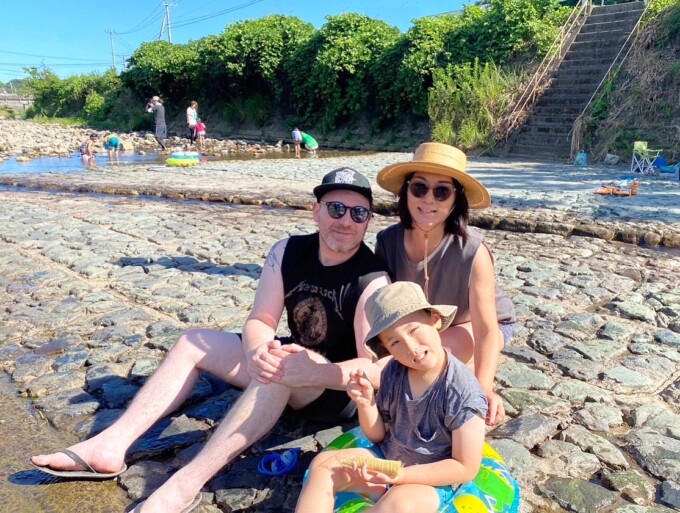 Surprisingly, Emmet also joined us this time! He came here once last year and found it suitable because there are shaded areas depending on the time of day (he's not fond of direct sunlight, so it can be challenging).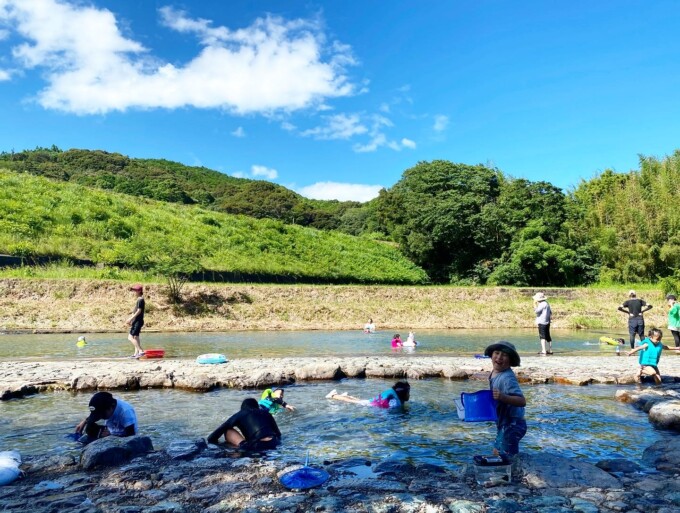 By the way, when you search for "Minagawa River Pool" on Google, it seems my blog that I wrote last year comes up as one of the top hits. One of my mommy friends from the swimming school said, "I found your blog! It showed up when I searched for river pools!" I guess writing almost every day makes various information rank higher in search results, haha.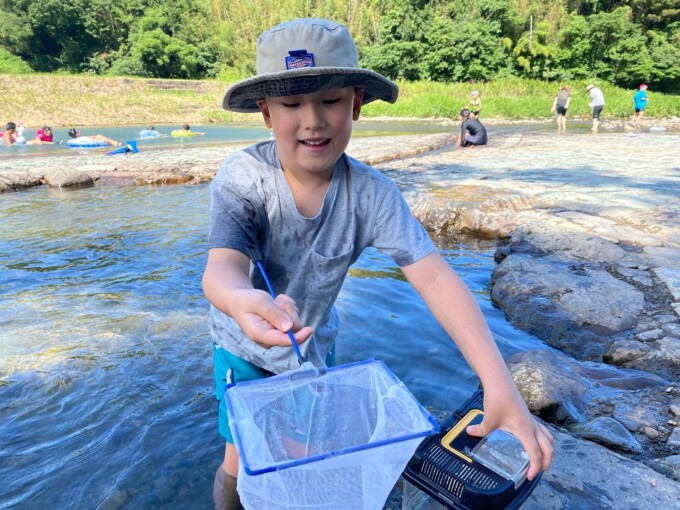 On that day, we started by searching for creatures as soon as we arrived, right in the shallowest part. This time, we brought a large underwater bucket-like container and observed the water before using nets to catch the creatures. It worked amazingly well, and Fionn had a great catch, and he was thrilled!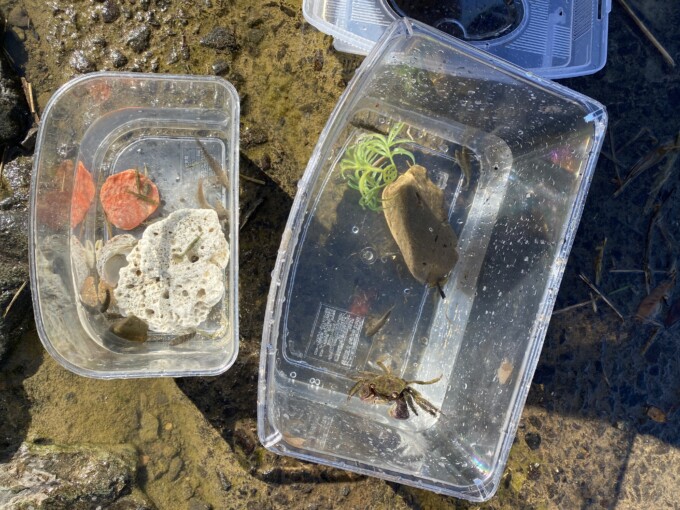 My nephew and niece also joined us, and during the first half, we were all engrossed in catching creatures. It seems like this is our tradition every year. I wonder why we get so hooked on catching fish and shrimp like this? Perhaps it's a human instinct.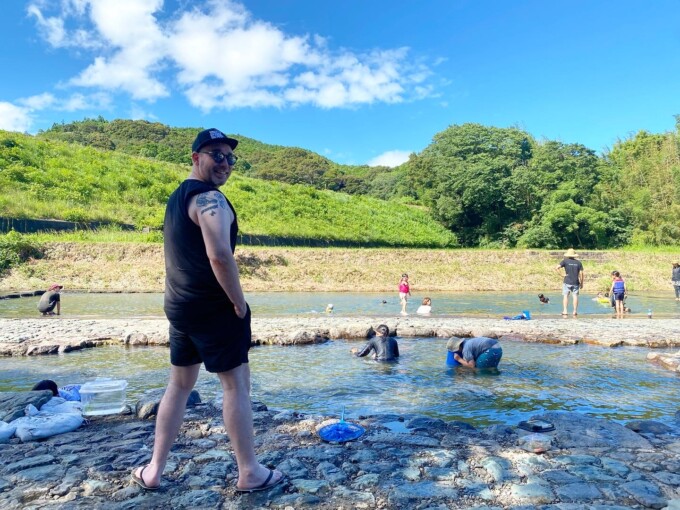 Normally, Emmet would either sit on a chair or lie down on a picnic sheet and just relax, but once he held the net, he surprisingly focused and got into catching creatures, too! Haha.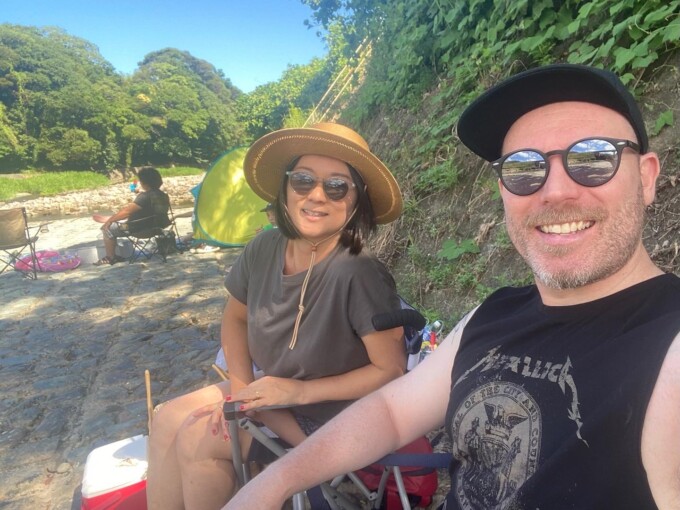 Since the shaded spots are highly sought after from noon onwards, we planned accordingly and arrived around 2:30 PM, right when the groups that came in the morning or early afternoon were leaving. Perfect timing!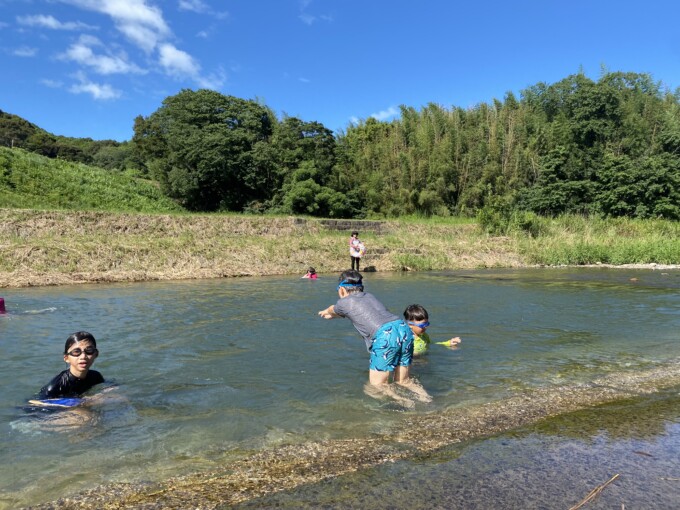 In the latter half, we played in the slightly deeper area on the other side where Fionn didn't venture last year. All thanks to the swimming school! Back this time last year, he was really uncomfortable putting his face in the water even with goggles.
But thanks to swimming lessons, he doesn't mind it at all now. Plus, during our trip to Australia in March, we got to swim in our neighbor's pool every day, which helped hi, get used to being underwater without floaties or helpers. So this year, he had no fear of the water and just enjoyed playing around!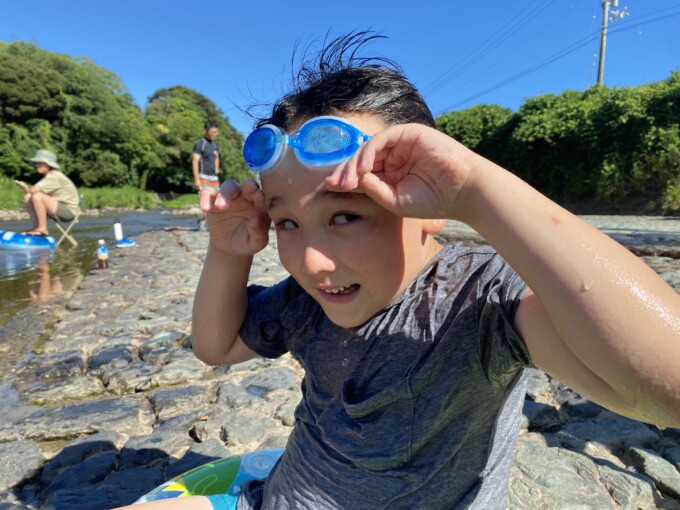 I love going to the beach and river, and that's why I let him initially started swimming school to protect himself from drowning. But now, he finds swimming so enjoyable and rewarding. At kindergarten swimming time, he even demonstrated the "kennobi" style, and it's become a source of confidence for him. Especially because he is not good at other sports, haha.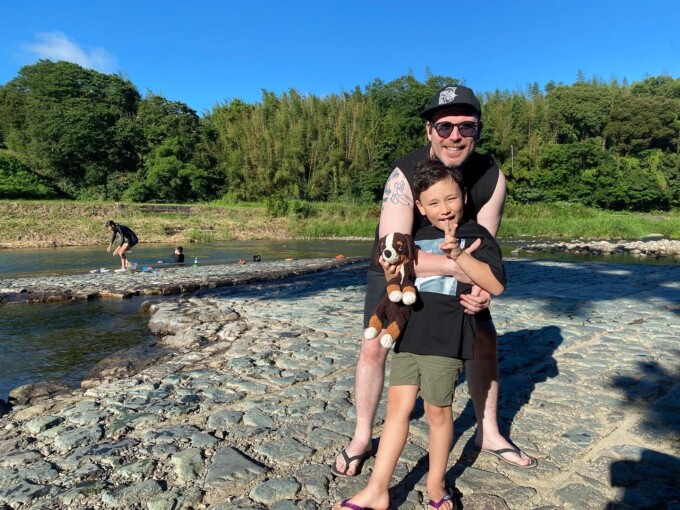 So, we had a fun family day by the river before Marine Day. Later, we went to Emmet's and enjoyed a satisfying barbecue together.
I had plans to lose weight for the summer, but with all the gatherings, barbecues, and home parties, it's just too enjoyable and delicious – I can't seem to lose weight, haha!