(This is a blog translated into English using chat GPT)
We took Sena and Chichina on a trip to the Shimanto River as our first event!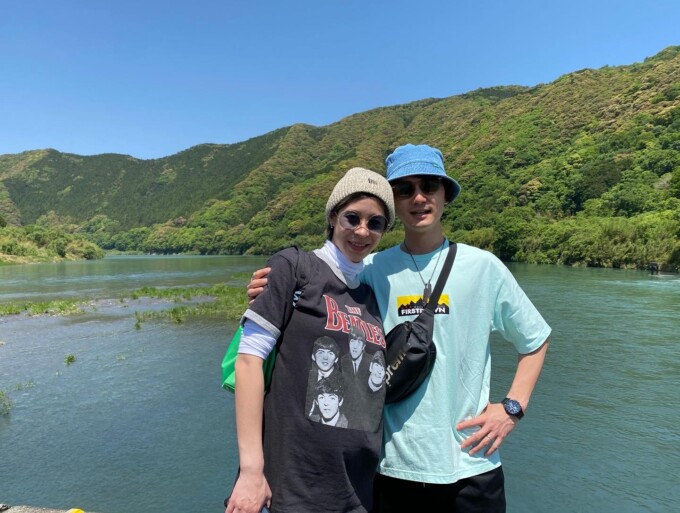 Speaking of the Shimanto River, the famous "submerged bridge" is well known. As the name suggests, the bridge sinks when the water level rises. To prevent the bridge from being swept away or destroyed by the force of the water, it is made very simple, with no railings.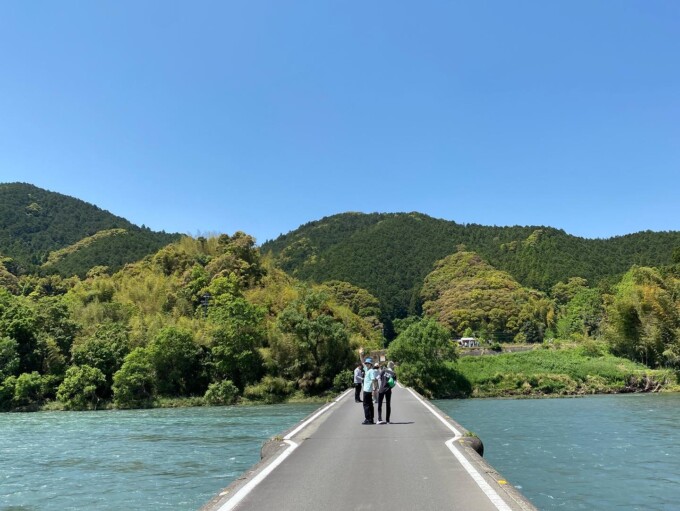 This is the closest bridge to the downstream area where the Shimanto City is located, known as the Sada submerged bridge. The width of the bridge is relatively broad, so I didn't feel too scared driving over it.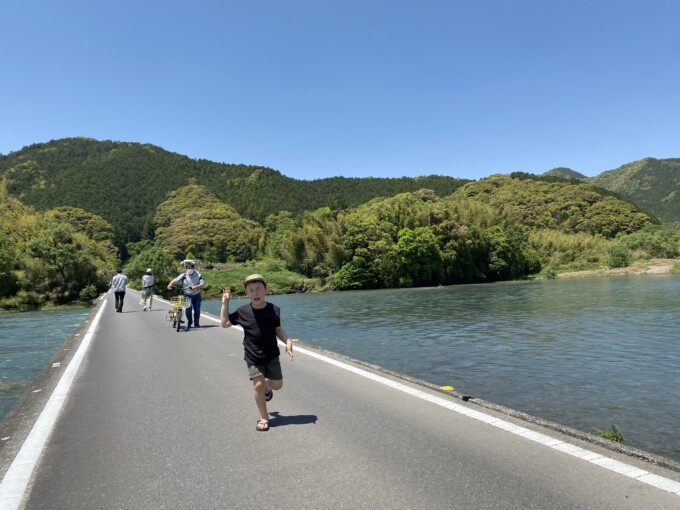 However, due to the rain from the day before and the day before that, the river was a bit swollen, so Fionn was afraid of falling. Lately, his imagination has been even more vivid than when he was younger, so he imagines a lot of things that he can't do in case something unexpected happens. It's not necessarily a bad thing for his mind to work that way, but he worries a lot, so I feel a little sorry for him.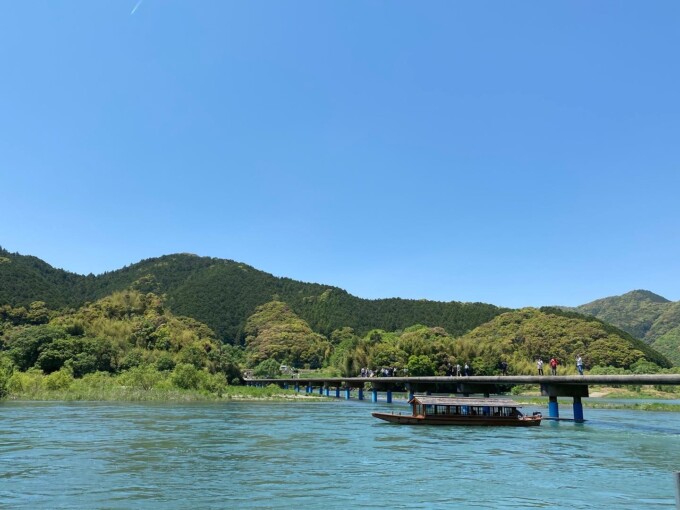 Because it was Golden Week, there were many tourists on the bridge. The Yakatabune boat is available from Sakoya, which is located right at the foot of the bridge.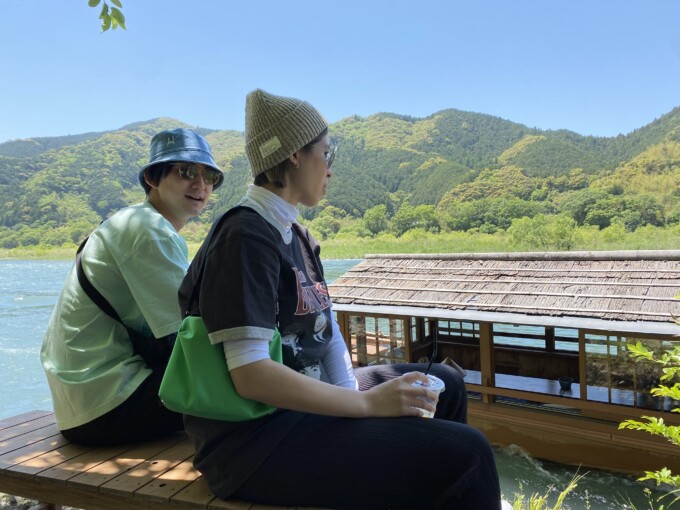 By the way, as I wrote in yesterday's Instagram post, these two will become parents this summer with their mom and dad!! It's a great and joyful occasion!! It's deeply moving that Seina, whom I raised like a son after my mother passed away, will become a father!!
Although Chinacchan's belly is a bit bulging, it's hard to tell because everything else is thin.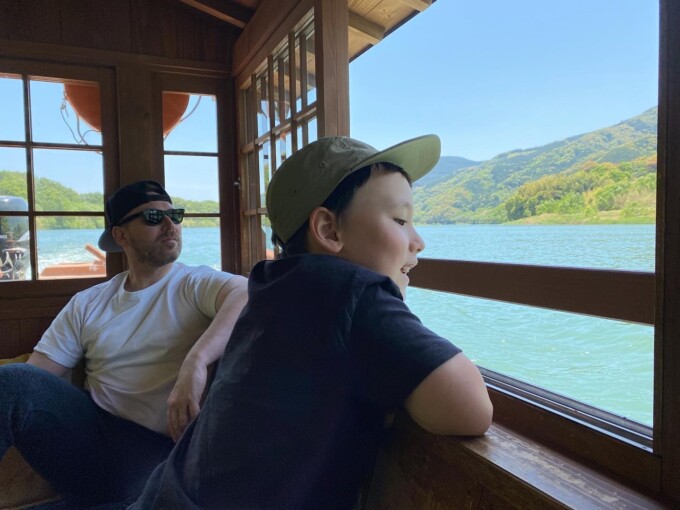 He was very excited about having a younger cousin for the first time!! "When the baby is born, let's play Fortnite together!" he said, all pumped up.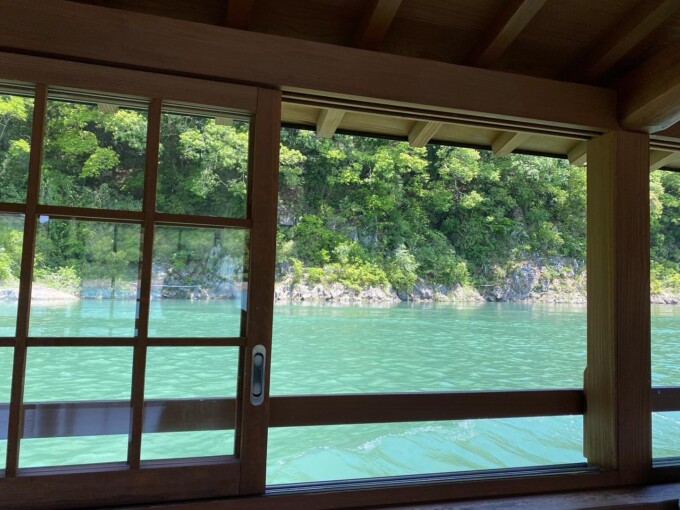 It had been a while since I went on a Yakatabune boat, and the weather and climate were so good that it was really nice! But if I had to say something, I think the boatman talked a little too much. He talks non-stop for 50 minutes from beginning to end, but I guess that's because of his sense of service. Even when the engine is stopped, he keeps talking non-stop, so I wished I could have had some relaxed time to listen to the chirping of birds and the sounds of nature. Especially Emi-chan, who didn't understand what he was saying, felt a little exhausted halfway through because he kept talking non-stop (and quite loudly). I think that tourism that involves nature should also sell silence as a feature, so it would be better to limit non-stop talking only to group customers who have requested it. (By the way, when I checked the reviews after returning, some people had the same impression, but most of them wrote that they enjoyed the talk! It's all about how you look at it.)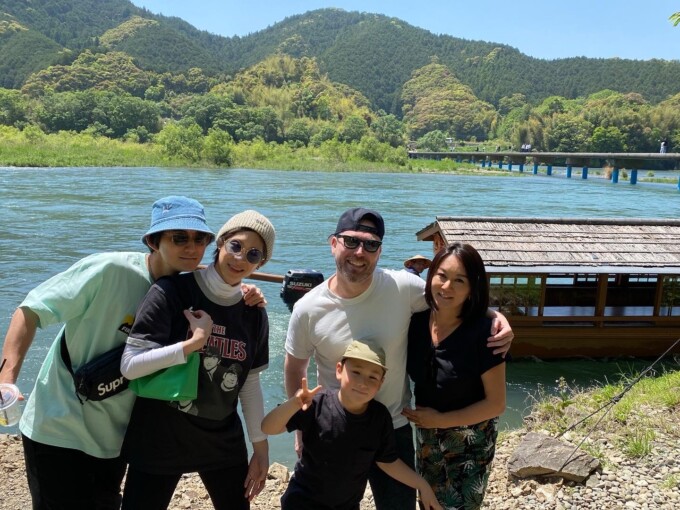 Since Corona ended (or has it ended yet? lol), this year's Golden Week, which falls in the perfect season, has made me feel like tourism has returned to pre-Corona times because I've seen a lot of people from other prefectures both in the city and at the shops! 
By the way, I heard from my younger brother that people in Tokyo have a lower mask-wearing rate lol. Even though I live in Shikoku's Shimanto City, which is not crowded, I still see people wearing masks while driving alone or riding a bike. When I went to the supermarket, everyone except me was wearing a mask. But, I wonder if there will be an increase in people not wearing masks once we transition to Level 5 on the 8th, or if people will finally stop wearing them because it's too hot?