A record-breaking super typhoon No. 14 was coming, and it was still far away from the city.
The wind was so strong that it shook our 3-story reinforced concrete house from yesterday.
We did our usual weekend Italian dinner with the items we had bought since we had done bulk shopping on Saturday.
Fionn has a limited number of pasta dishes he likes, so I made one of them, Bolognese!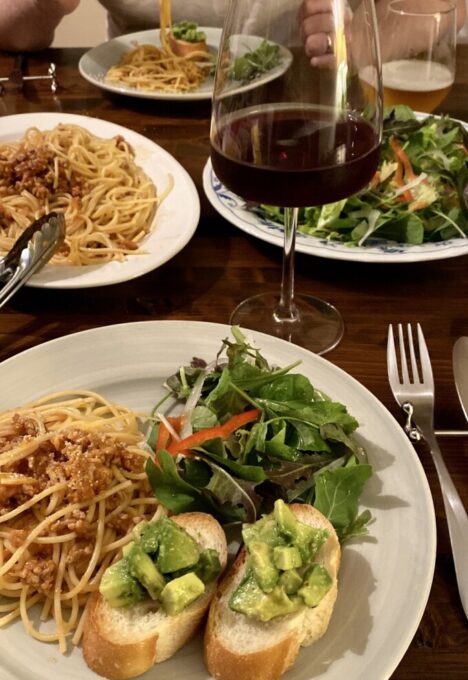 Living in Australia, I was in the habit of having a glass of wine with my meals almost every day!
Because I could still drive out for lunch with just one glass of wine!
But when I went back to Japan, I lost that feeling completely, so I drink only on weekend nights as before.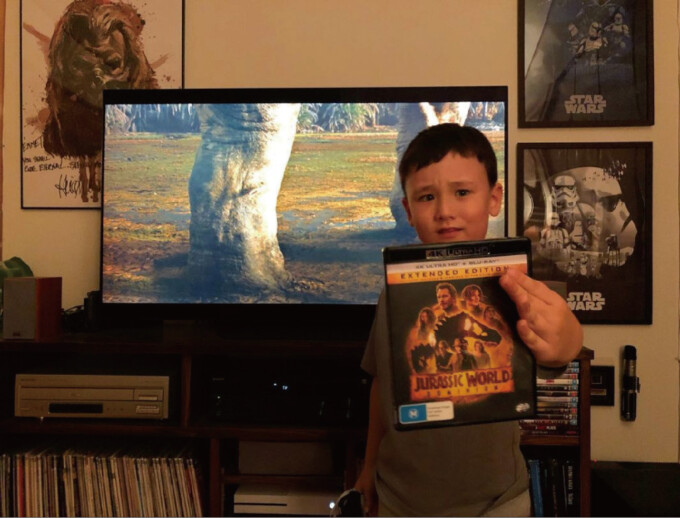 (↑Photo borrowed from Emmet's Instagram)
After dinner, at Fionn's request, the boys watched the new Jurassic Park.
I've been thinking that Emmet has been buying Blu-ray movies every time he goes out in Australia.
I was surprised to find more than 20 Blu-ray discs in our luggage before we left Australia!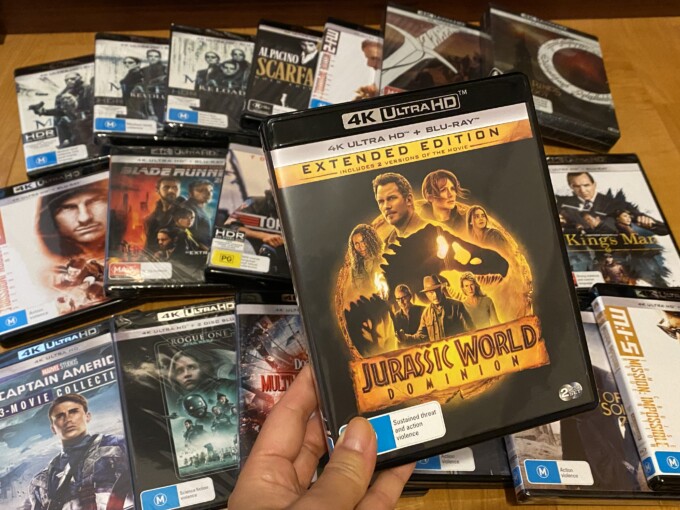 I wonder how much he has in his collection.
I collect plates and we are both collectors, so we can't say anything to each other though!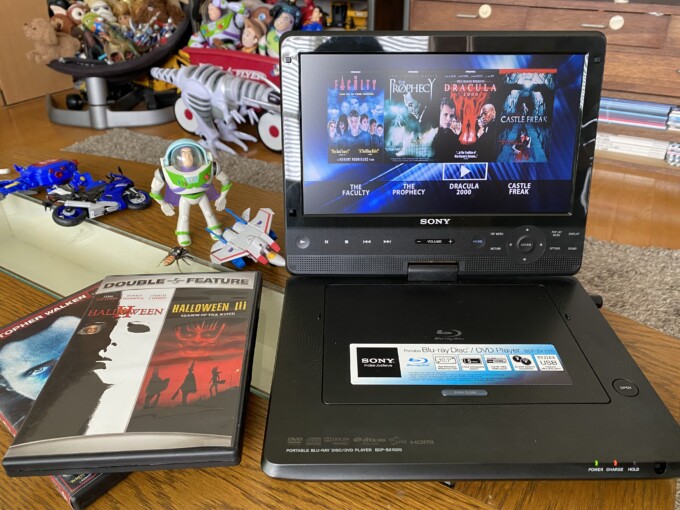 Oh, yes, my father-in-law bought a compact Blu-ray/DVD player, but it doesn't work because the regions don't match.
Emmet got it and brought it home, so he's going to enjoy watching some movies also with it while he's living here as a shut-in!
A big TV is nice, but it's nice to be able to watch movies anywhere with a small player like this. I love these things too!
The typhoon seems to have passed its peak. It's raining lightly now, and there's hardly any wind!
There was some damage at Fionn's kindergarten, their warehouse flew off and fell on the road below, but I'm glad it wasn't serious.