(This is a blog translated into English using chat GPT)
So, there's this place that opened around Golden Week, and I've been wanting to check it out for a while! It used to be a Michi-no-Eki (roadside station), but now it's turned into a great camping site and playground-like plaza because the location is really nice.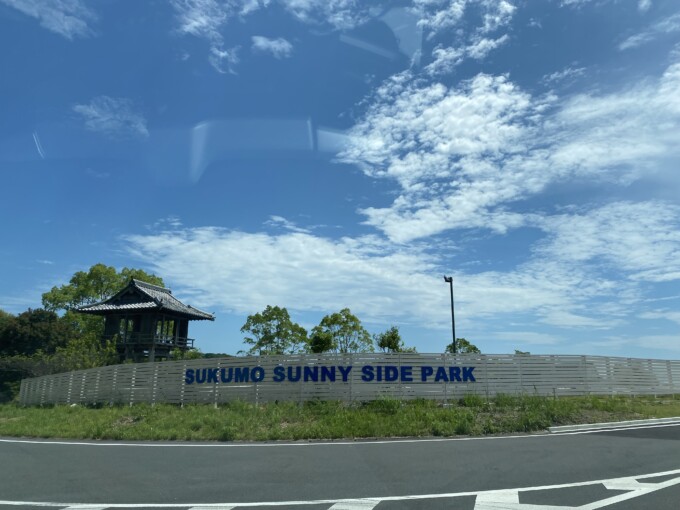 I only took this one photo, but there's a play area with equipment for kids, and it looked really nice!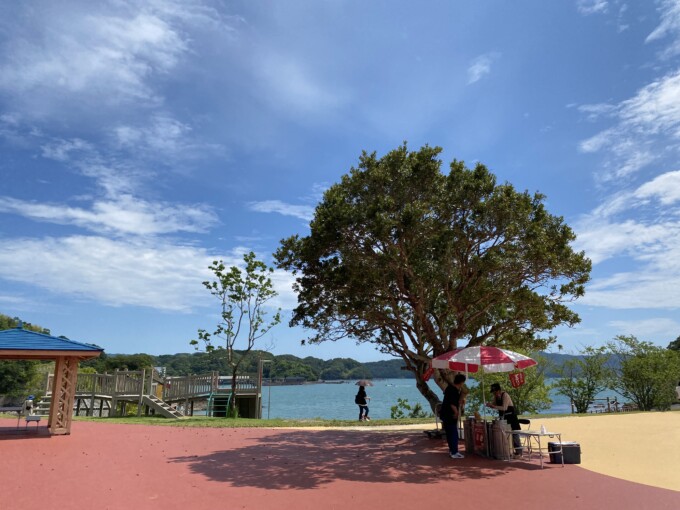 And the location is the best part! You can see the ocean from anywhere, so it's just so open and refreshing!!!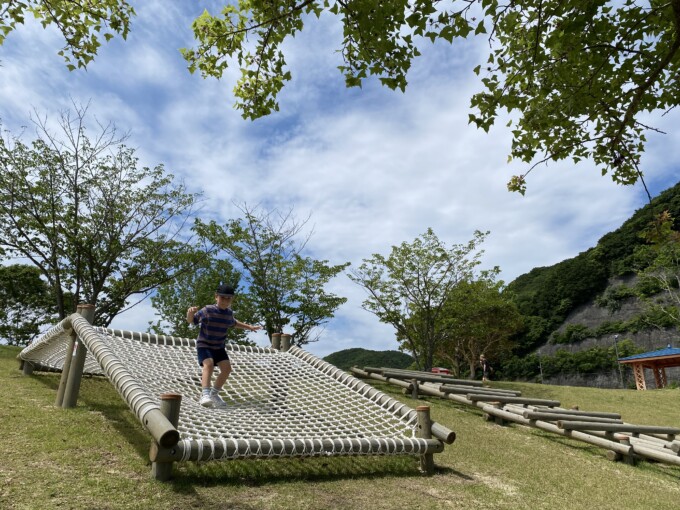 There's a pathway that surrounds the seaside, with a slope leading from the camping area and parking lot. On that slope, there's a space where kids can play.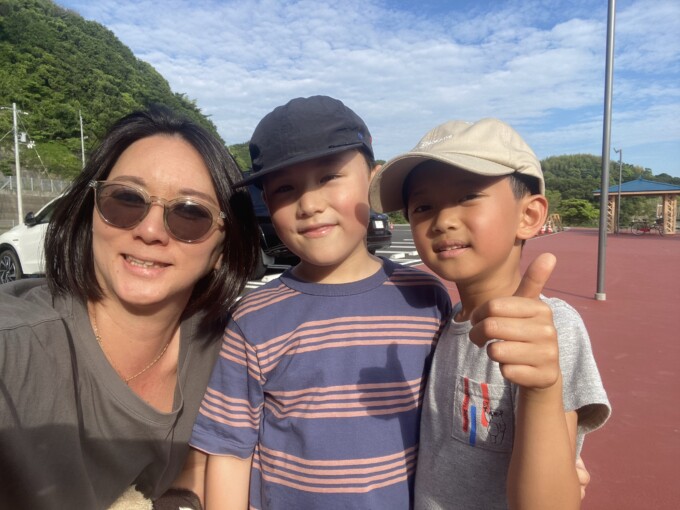 And guess what? While we were playing, Fionn's good friend Kia showed up!!! I invited her to come here today, and he canceled his plans just to join us. Fionn was overjoyed!!!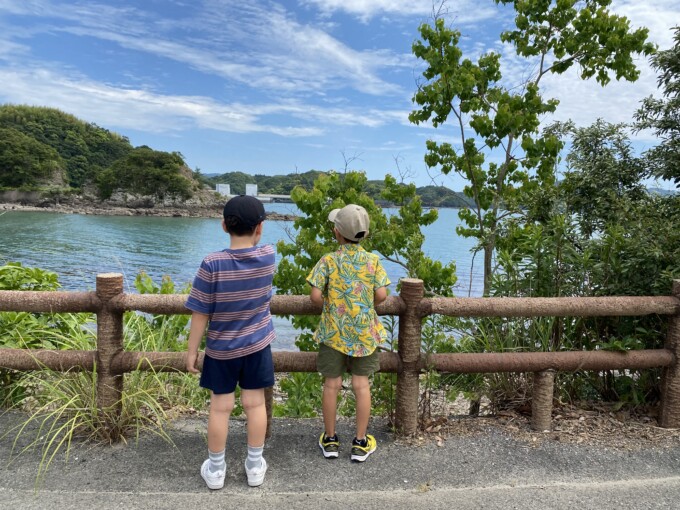 They were born about a month apart and have been friends since birth. They have similar interests, and most importantly, they're both kind to each other! So, it's really stress-free to see them playing together.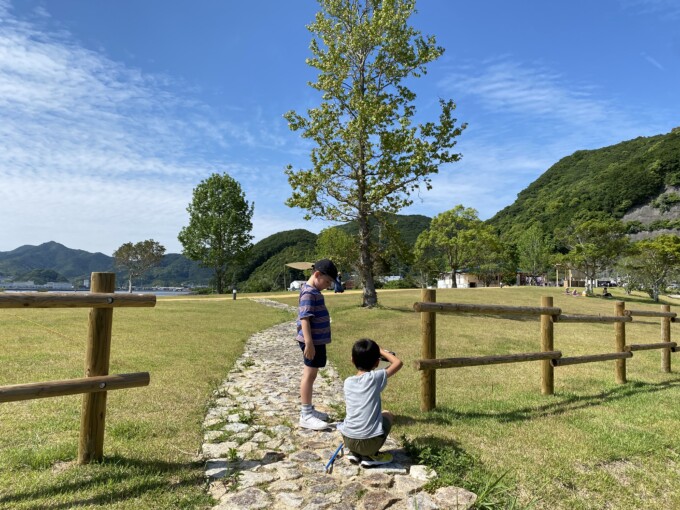 You know those kids who use rough language or constantly say, "Me, me!"? Fionn and Kia have a genuine sense of sharing and caring for each other, so it's comforting to be around them.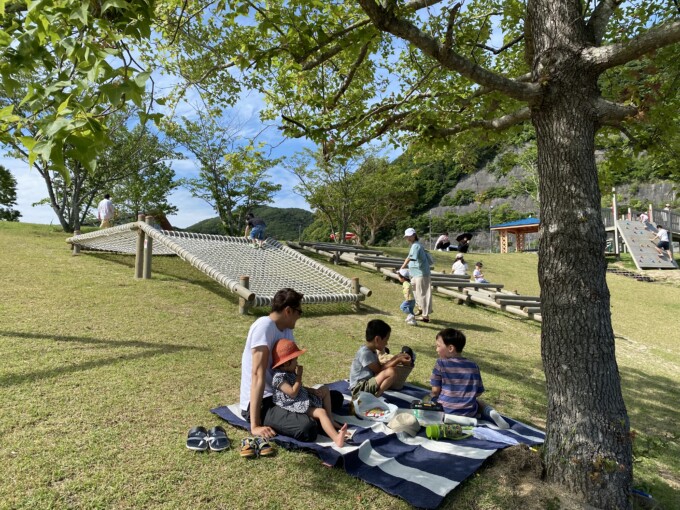 They played bug-catching, pretended to be dinosaurs, took a break in the shade, and even had a quiz competition. They were having so much fun the whole time. When kids play together like this, it's such a relief because they don't constantly call out, "Mommy! Mommy!" to do something together.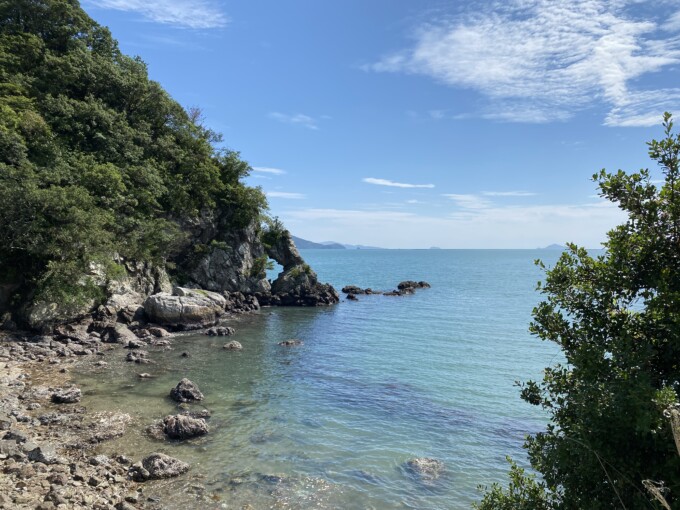 We couldn't go down to the sea right in front of us, but Alvin, who loves fishing, told us all about how you can catch squid from there or pointed out, "Look! There's a fish!" He's always sharing fishing tips with us. I mentioned it before, but I'm really interested in fishing too, so I want to give it a try. And then we can clean the fish or squid we catch and cook it together to eat.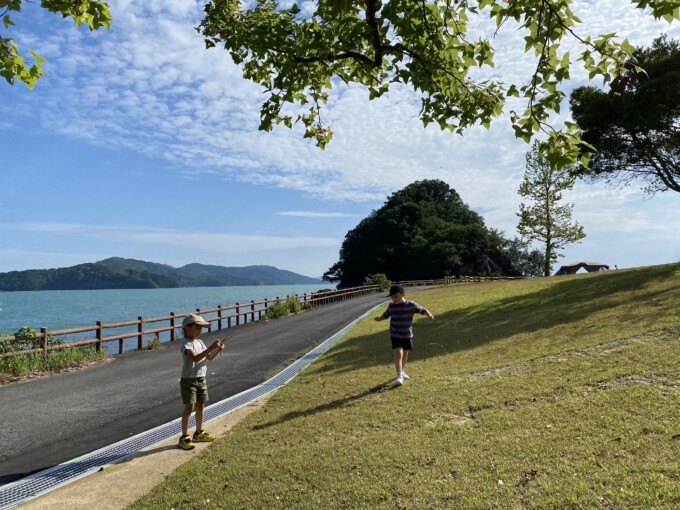 My dad used to go fishing whenever he had free time, so scenes like that were quite common for us. But Ememet can't touch fish, and he definitely can't handle bait either, haha! It's not easy for just our family to go fishing together. That's why I envy husbands who frequently go fishing and bring home fish (there are plenty of them around me).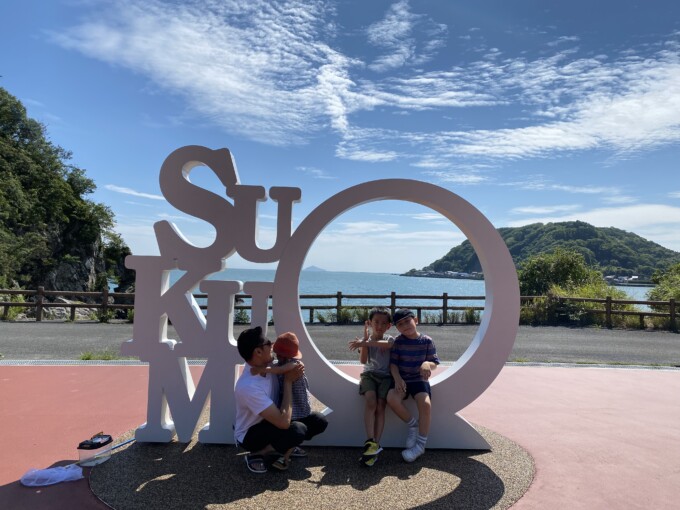 We took a commemorative photo with the SUKUMO Monument, just for the record.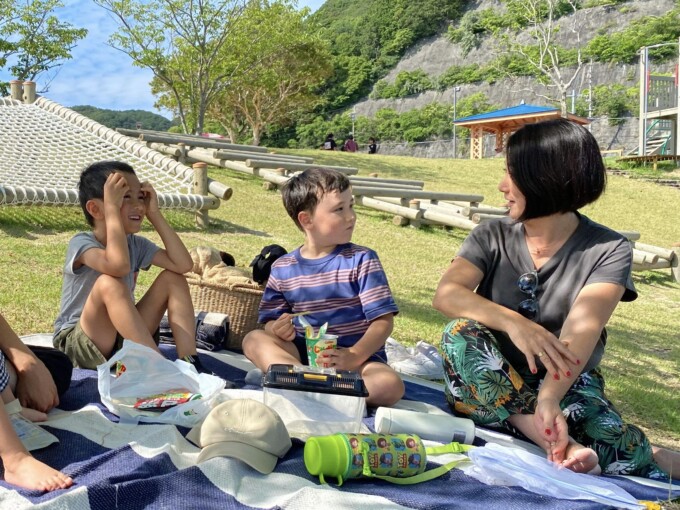 We spent quite a lot of time here, but I completely forgot to take pictures of the camping site, the shop, or the showers. The location is amazing, and the facilities are new and very clean, so I definitely want to come here for a day camp or something. Oh, by the way, they rent out camping sets at a fairly low price, so you can rent everything you need for camping.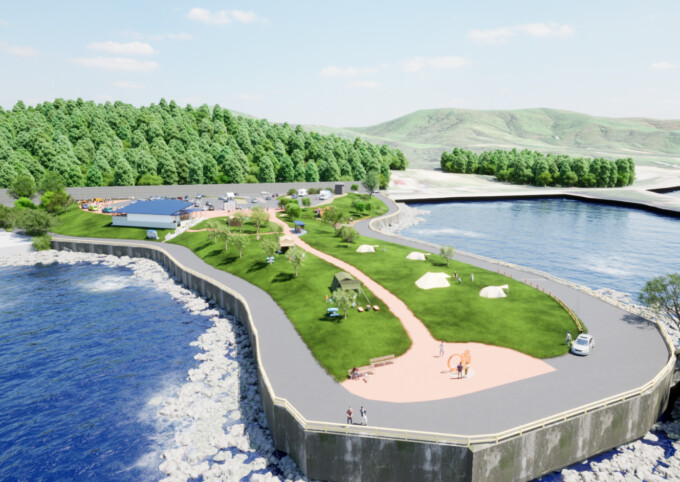 I found something like a completed diagram, so let's check out the whole picture with this! Haha. We were playing on the slope that curves and dips in the far right corner. Now you understand the meaning of the ocean view in the foreground, right?
The website isn't fully developed yet, but you can check out the details of the rentals