I was with Taki-chan yesterday at the Riumi Shouten, and we actually went there on Tuesday on our way back from the Kamochinoyado Inn.
We don't often come to Kuroshio-cho for lunch as a family, so this was a good chance!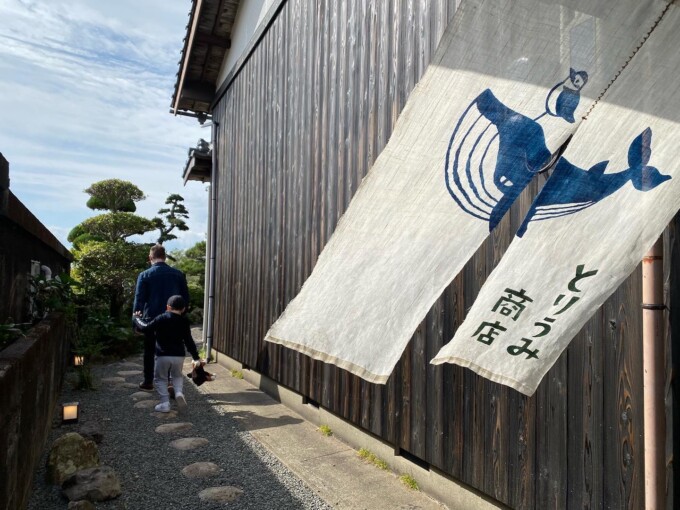 The inside of the restaurant was not what we imagined from the outside, but it had a liberating atmosphere, and Eme-chan liked it right away because it was an old renovated house, which is something he is interested in right now.
And it just so happened that many of the customers were people we know.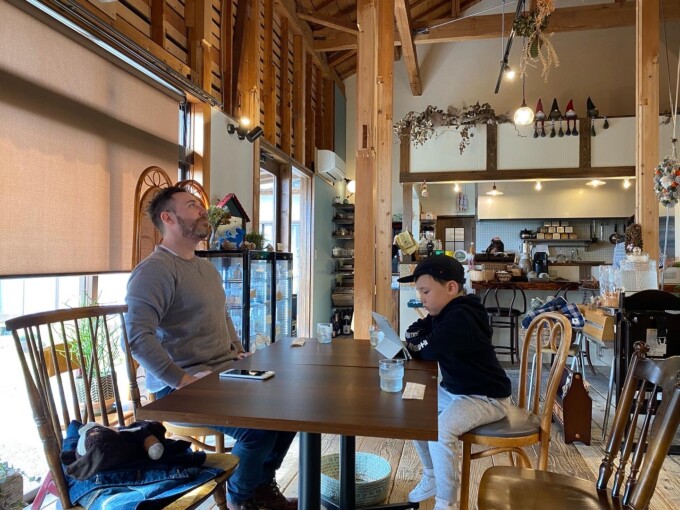 It was a Tuesday, so it was cafe day! Thursday and Friday are Yuki-san's noodle days, which I wrote about yesterday.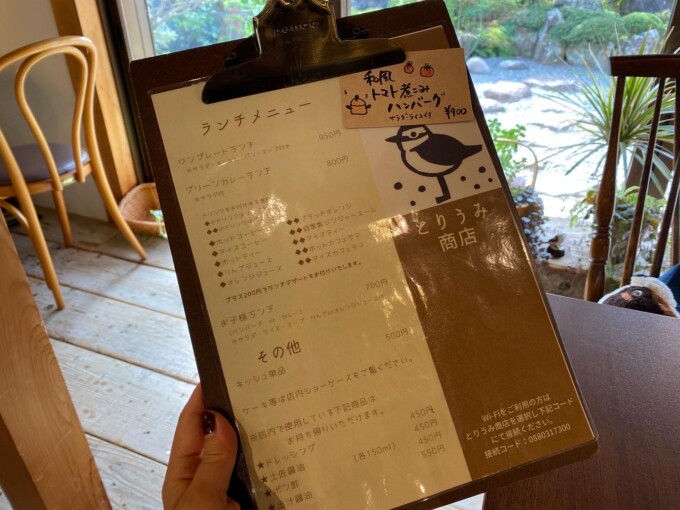 On cafe days, they also have children's lunches, so thank goodness for Fionn who is really picky.
Last time we came here, we had a choice between one plate and green curry, but this time they had a Japanese-style stewed tomato hamburger steak, which was Emmet's choice.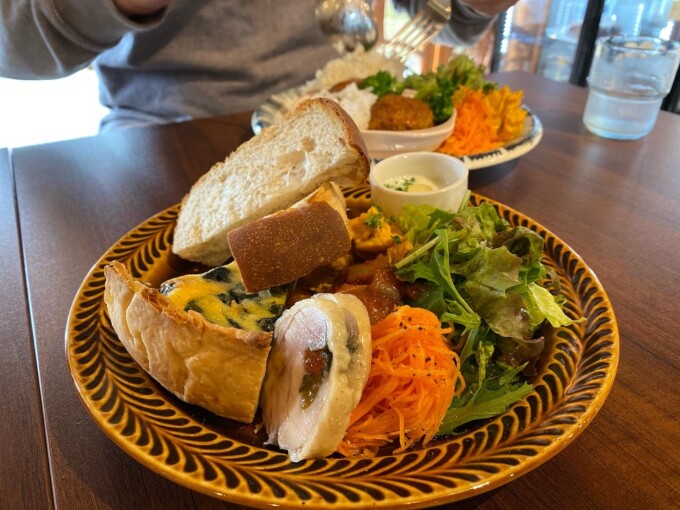 I wanted to try both the green curry and the hamburger steak, but I knew that Toriumi is known for its one-plate lunches, and the variety of dishes was so good that I didn't try any of the others.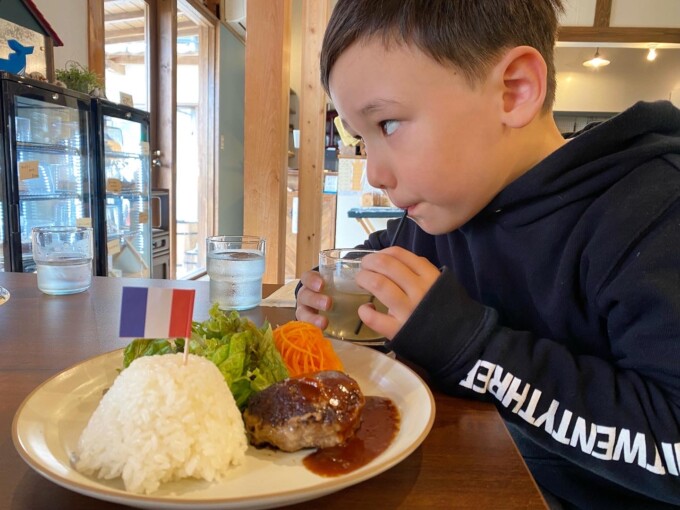 The children's lunch was a hamburger steak, so Fionn said it was delicious and he ate it all in one go!
And the straw that came with his juice was very thin and had two sticks on it, which was unusual for him, so he was most excited about that.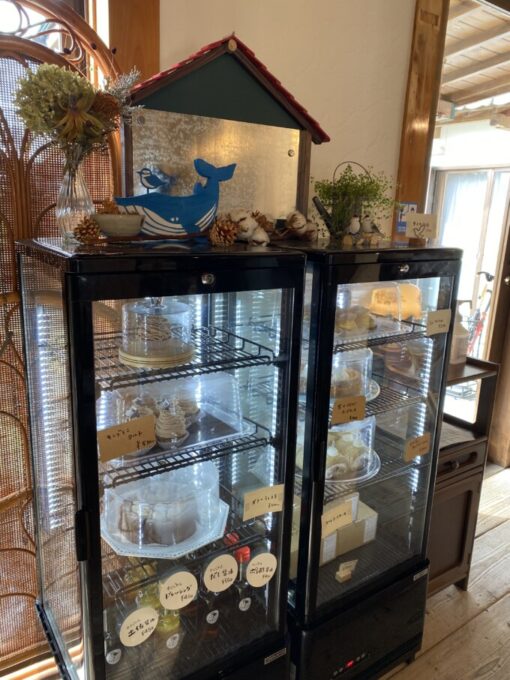 On cafe days, they have lots of cakes! They also have bread and baked goods that you can buy and take home, so we bought some bread to take home!
Since we came all the way to Kuroshio-cho, we were going to buy bread at the popular Early Bird bakery, but it was closed, so we were disappointed, but I'm glad they have good bread here too.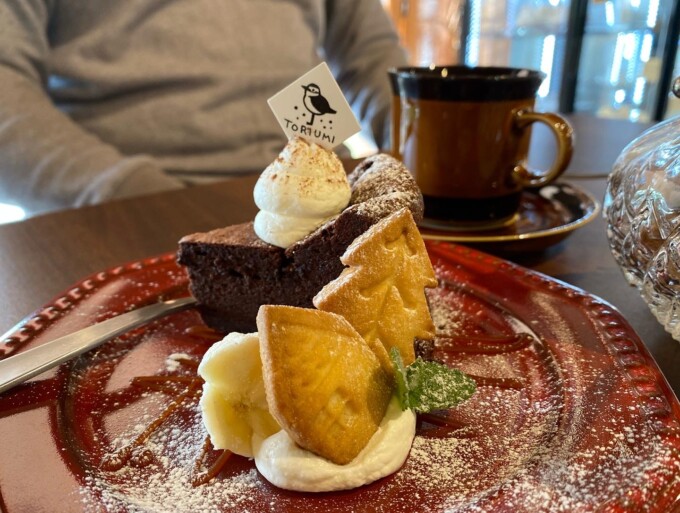 I was full from one plate, but Emmet ordered his favorite gâteau au chocolat and coffee as well.
We thought the cake we saw in the fridge was going to be served as it was, but it was decorated so beautifully for Christmas! Everything was so detailed and delicious, and it looked so cute and lovely.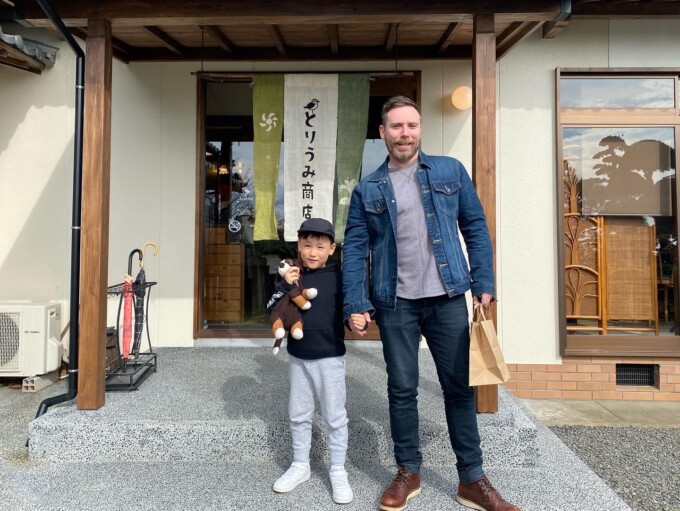 Fionn and Emmet both loved the taste and the atmosphere of the restaurant and the staff. They immediately said, "Let's go back!
Yuki-chan (my father) saw my Instagram post that day and asked me to take him there again today! So I'm going back again with my family!
I guess good food always makes people happy!!