I was planning to continue writing about the trip, but I'll share today's events first! Today, after a four-year hiatus, I went to Ukitsu Beach, where the beachside stalls have also made a comeback, with Fionn and Nico, mito!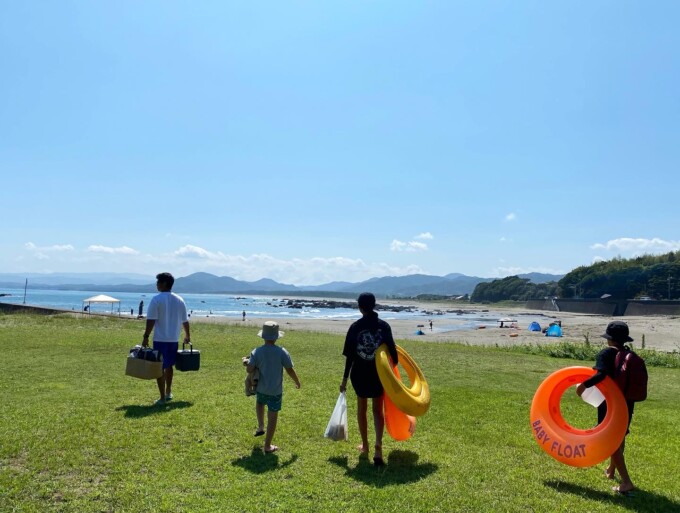 By the way, the friend at the forefront carrying the baggage is a good friend from school. It turns out, coincidentally, that they were the lifeguard here today. When we arrived, they quickly helped with my stuff. They've been a kind classmate since forever.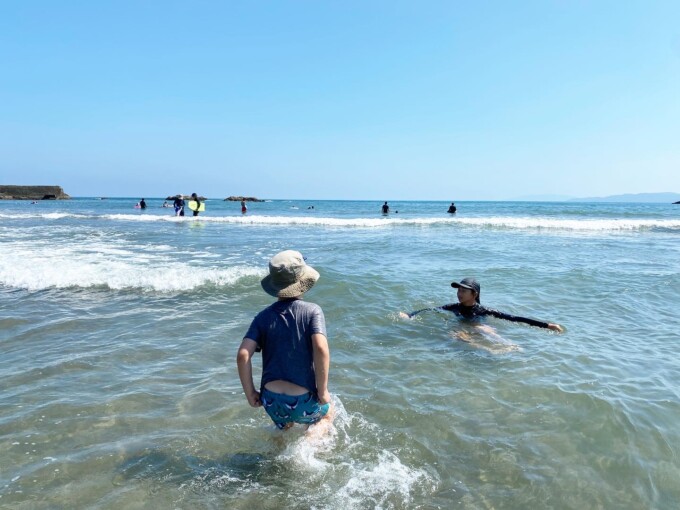 The water was a bit murky due to the heavy rain a few days ago, but the waves had calmed down, and it was a perfect day for the beach!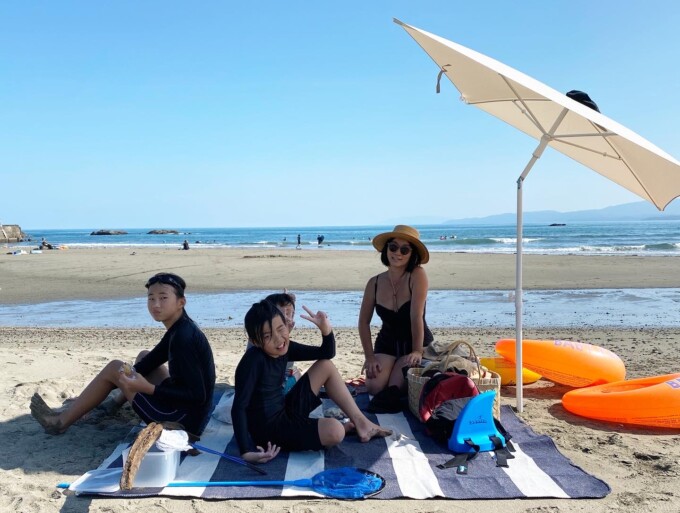 Because it was so hot, We had to regularly take breaks in the shade to stay hydrated. It was quite tough to be in the water and still feel hot. But mostly, They took a float into the sea and played around in the slightly larger waves that occasionally came. They wore goggles and dived to see fish, playing without pause.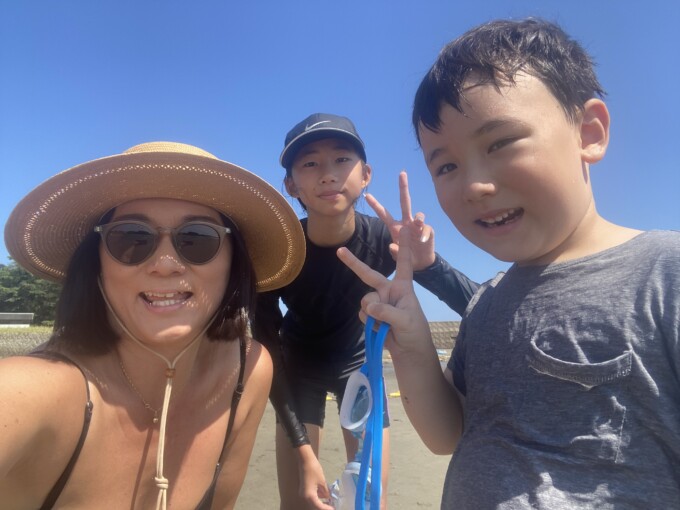 You know what's great? When Nico, mito dives into the sea to see fish, Fionn does the same. If Nico mito rides the waves on a float, Fionn mimics that too. he's really eager to try things just like his older cousins. This encourages him to try new things and take on various challenges—it's wonderful!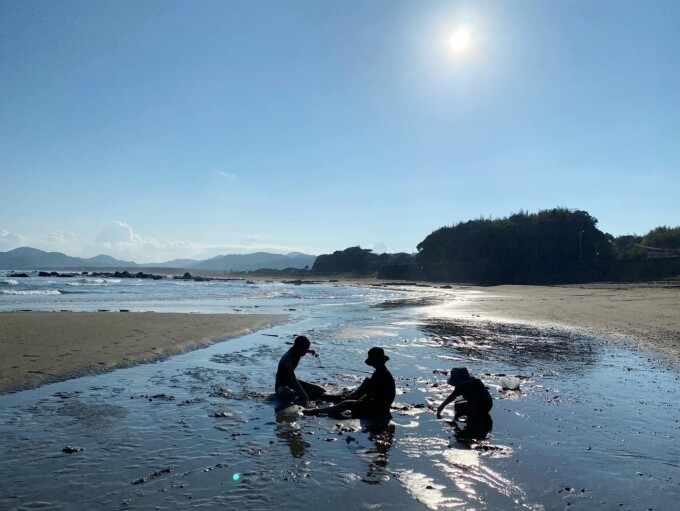 As the tide gradually rose, connecting with a small river, we moved there to explore creatures.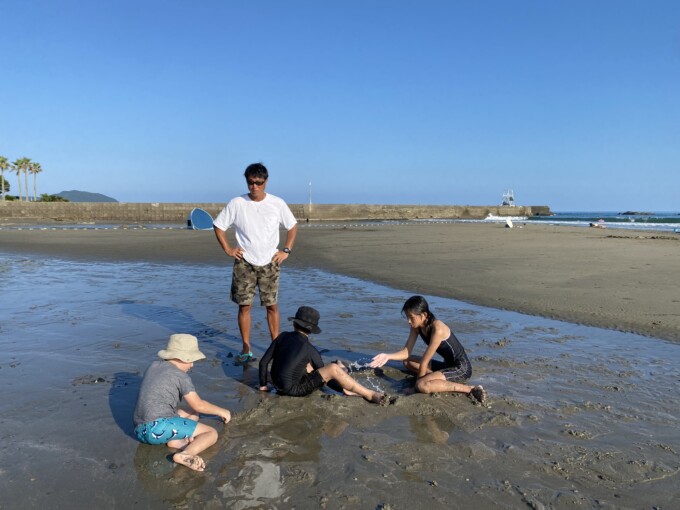 My friend who had finished their lifeguard duty came to visit and played with the kids while I cleaned up. It was a huge help. Even though Nico is getting bigger, in places like this, kids still need supervision. Having someone else watch over them is a massive relief!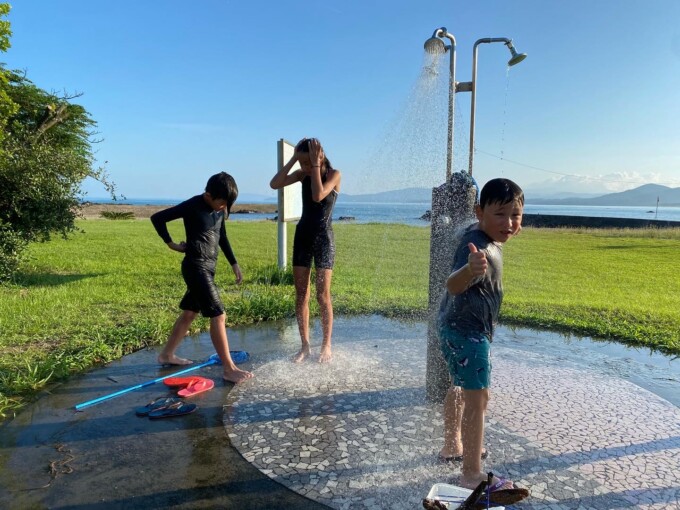 After playing around in the river for a while and as the tide rose even more, making the small stream we crossed over deeper, we decided to call it a day. The shower here is an old-style one, with a regular faucet instead of a button. So, it was like an endless supply of water. Quite rare these days.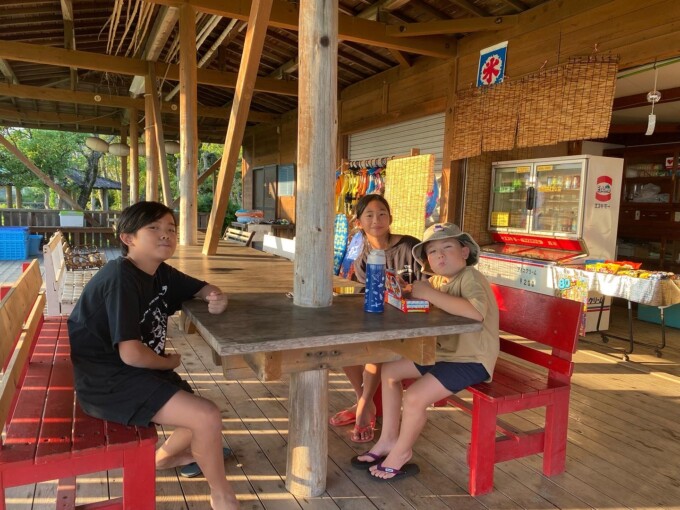 Later, we went to the much-anticipated beachside stalls. A friend of mine introduced me to the owner, and since we knew each other, they provided various services. I was truly grateful.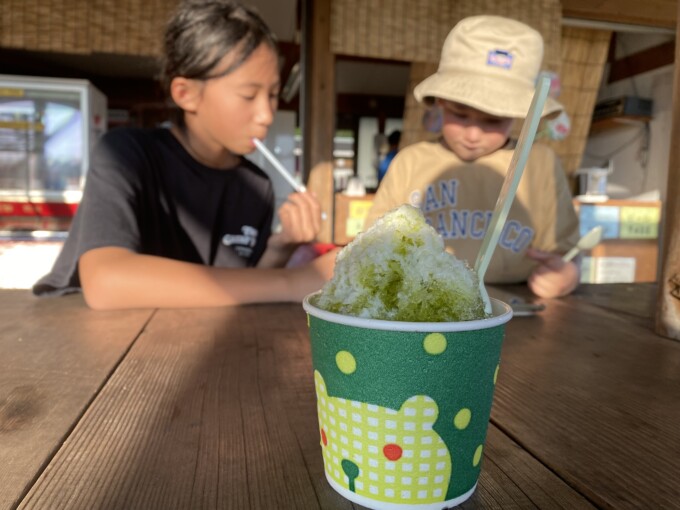 After playing and getting sunburned in the sea, shaved ice was exceptional. It was incredibly delicious. And they kept adding condensed milk on top as a service. The best!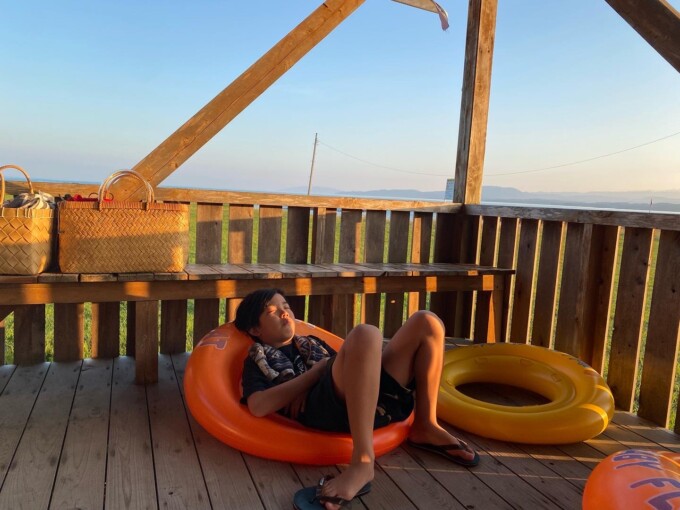 As evening approached, the wind picked up, and we had the whole beachside stalls to ourselves, everyone just chilling. I received the phrase "Today was beyond amazing!" several times from Mito. So cute.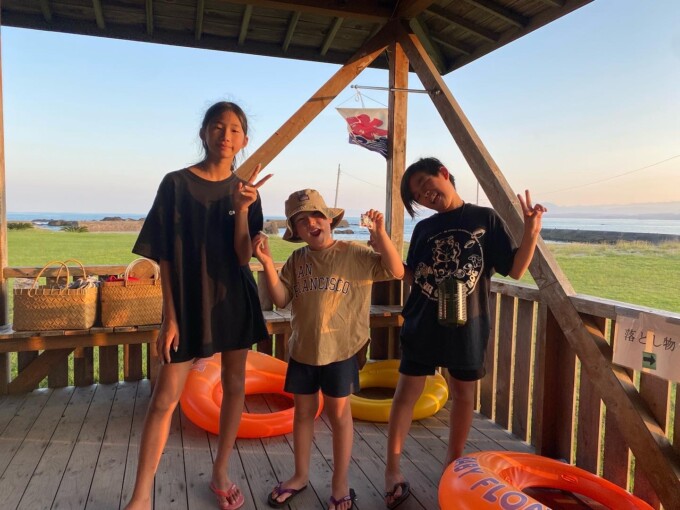 The guys at the beachside stalls and my friend all said, "Come again during the summer break!" Checking the weather forecast, there's only one more sunny day left in the summer break—tomorrow. So, we might just go again tomorrow, haha. Well, I'll take them along, though.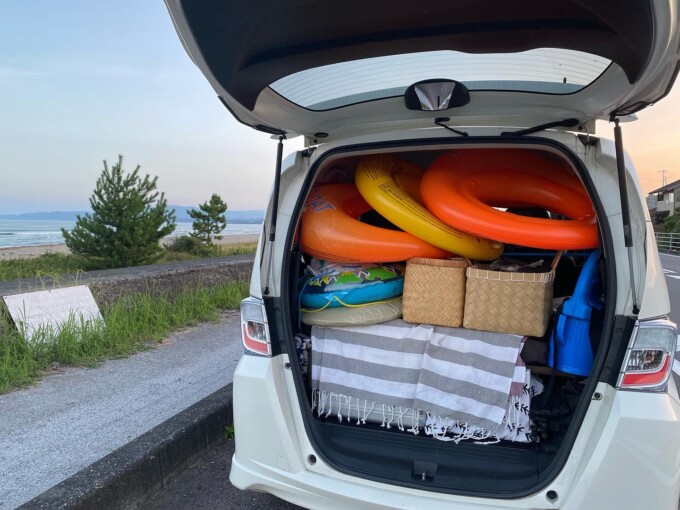 Speaking of which, where we live is truly amazing. Our friends we met today, as well as local classmates, are quite the experts in surfing, diving, collecting shells, and even fishing from their own boats. They're considerate, reliable, and always ready to help or lend a hand when needed. They're all such great people.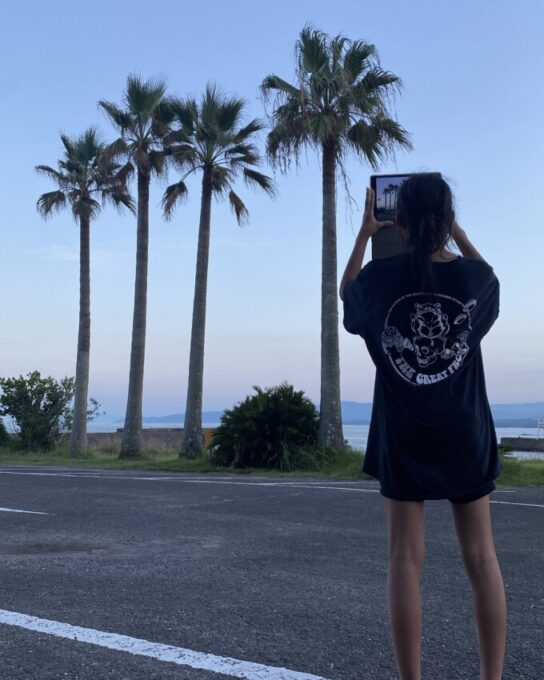 So, on days like today, I truly realize how lucky we are to live in such a wonderful place. Our kids are genuinely happy and having fun, and it's heartwarming to see them being cared for by everyone!