Exactly a week ago, last Thursday, Fionn brought back watermelon seeds in a plastic bag from kindergarten. When I asked, "What are these for?" he said, "I wanted to grow watermelon at home, so I asked my teacher and brought these seeds!"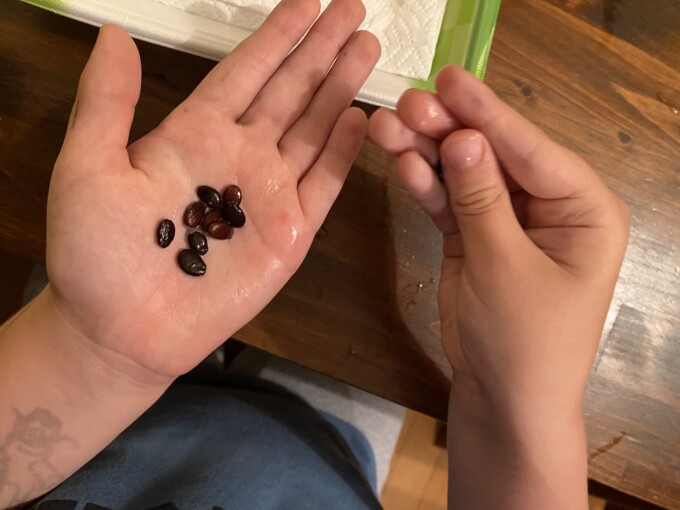 Coincidentally, we had bought a watermelon for dessert that day, so we decided to try growing the seeds from that one too!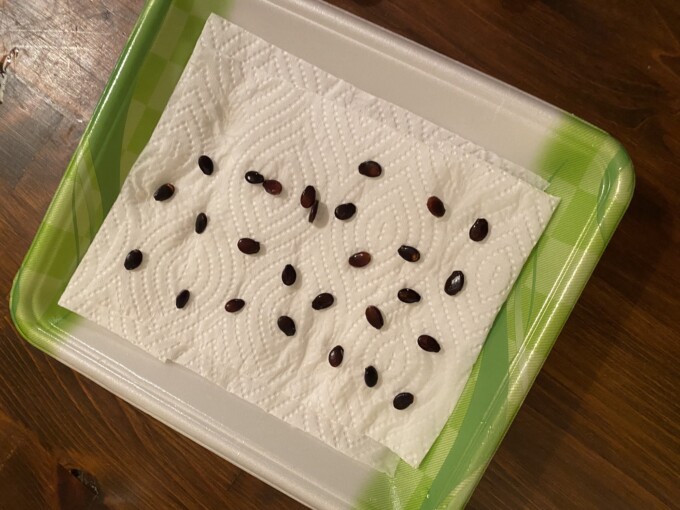 After researching online, we learned that starting with hydroponic cultivation on kitchen paper is a good idea. In this day and age, if there's something you don't know, you can find out how to do it on YouTube, right?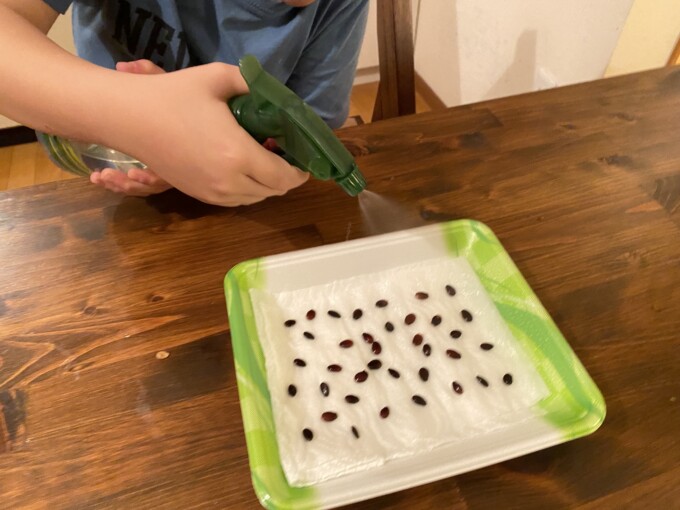 We sprinkled water on the cleaned watermelon seeds and covered them with plastic wrap to prevent water evaporation. It seems these seeds are photophobic, meaning they germinate better in the dark. So we covered them again with another layer to keep it dark!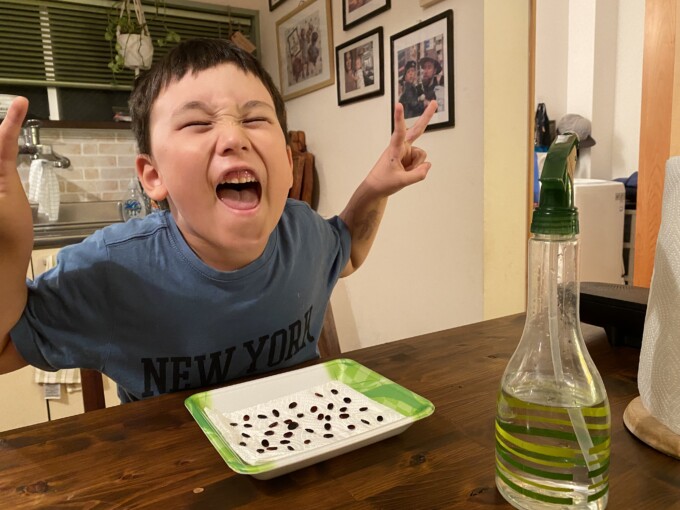 By the way, I posted a story about bringing back the seeds and mentioned that we were planning to grow them. Coincidentally, one of my followers, who happens to be a watermelon farmer in Chiba, reached out and advised, "The ones floating in water are not good. So first, sort them out!" Social media is truly amazing.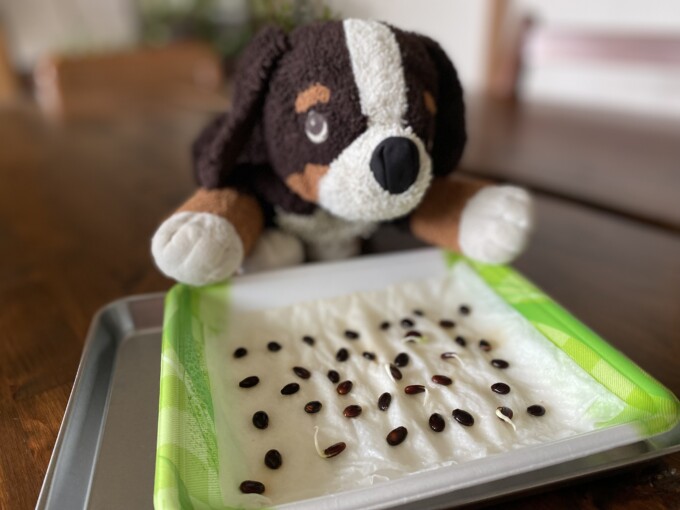 And here is how they look today, just a week later!!! Isn't it incredible?? They've sprouted so much! We were pleasantly surprised by their rapid growth!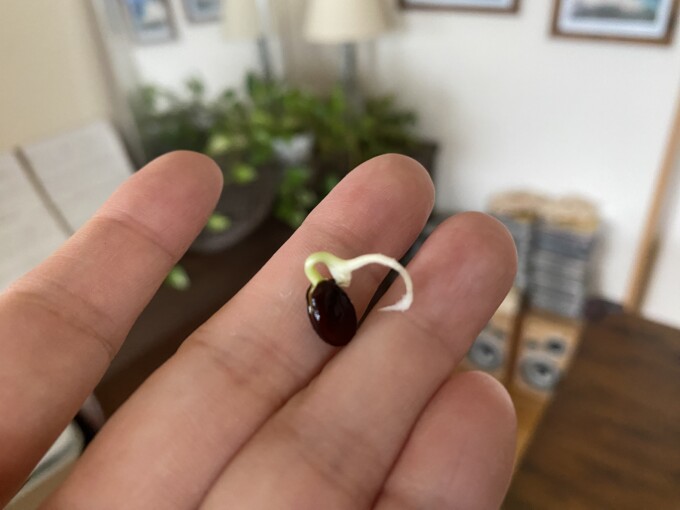 In fact, the one with the most growth had already sprouted by the fourth day! Fionn was super excited when he saw it. "Mommy, this might turn into a whole watermelon!" he said, imagining what it would be like when it's fully grown. He's getting ahead of himself, haha!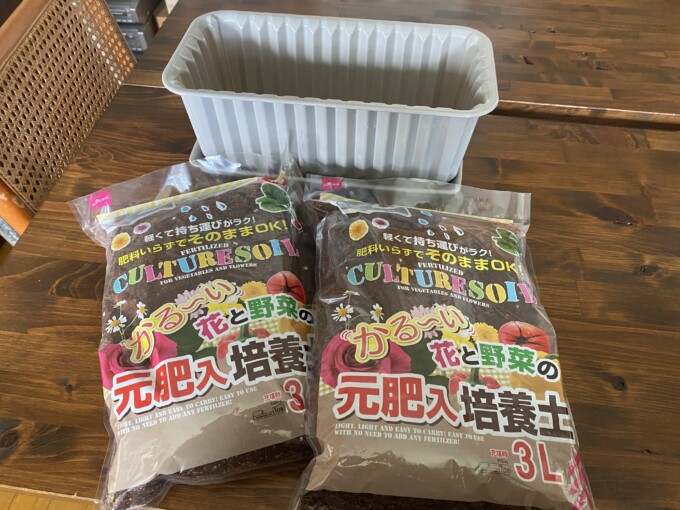 So, we headed to the 100-yen store to find a simple gardening kit. You can find almost anything there, right? We purchased a slightly larger planter and soil with fertilizer that's also suitable for vegetables.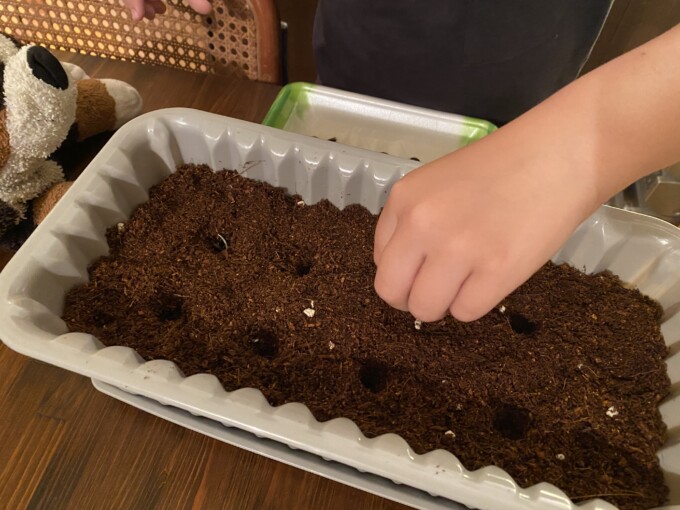 For now, we planted the sprouted seeds into the holes we made with our fingers. When I posted this stage on my story, another friend from my followers messaged me, "Once they've grown a bit, make sure not to disturb the roots when you transplant them to a bigger space!" Social media is just incredible – so convenient!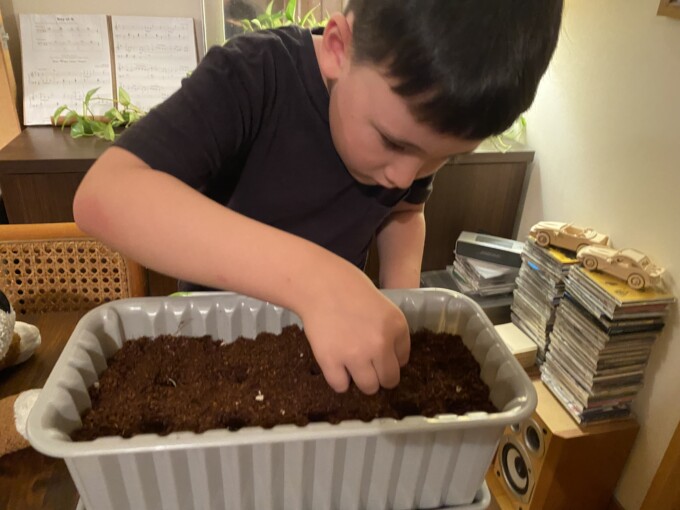 I used to love doing things like this, challenging myself and creating things, even as a child. But back then, we were a family of three sisters, and our parents were very busy, so there weren't many opportunities to fulfill my wishes. However, now I have the time and only Fionn to take care of, so whenever he shows interest in trying something new, I want to let him try everything and enjoy it together!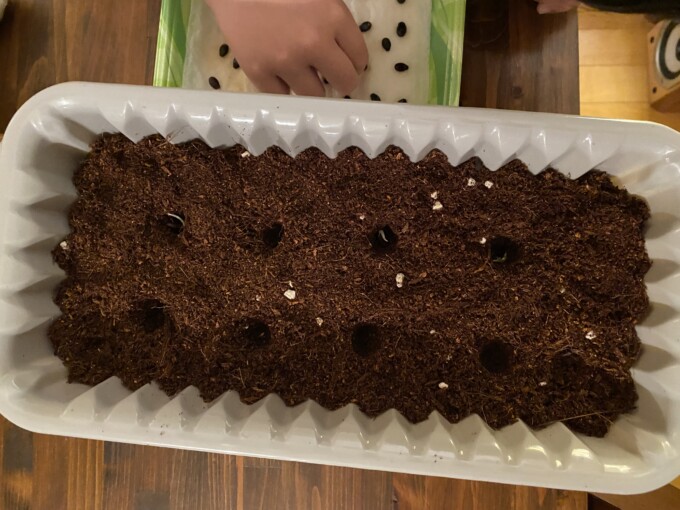 Whether this is a trait he was born with or something I encouraged with my approach to raising him, he's always been a curious child, always asking "Why? Why?" and "I want to try! I want to try!" That makes me so happy. I wonder how long it will take for these watermelon plants to bear fruit? Let's find out!