(This is a blog translated into English using chat GPT)
We were originally planning to have Mexican food that night! So, I decided to go to the local supermarket to buy tortillas. But you know what? There's this shop called "Second Garage" right before the supermarket, and I got distracted and ended up going there instead!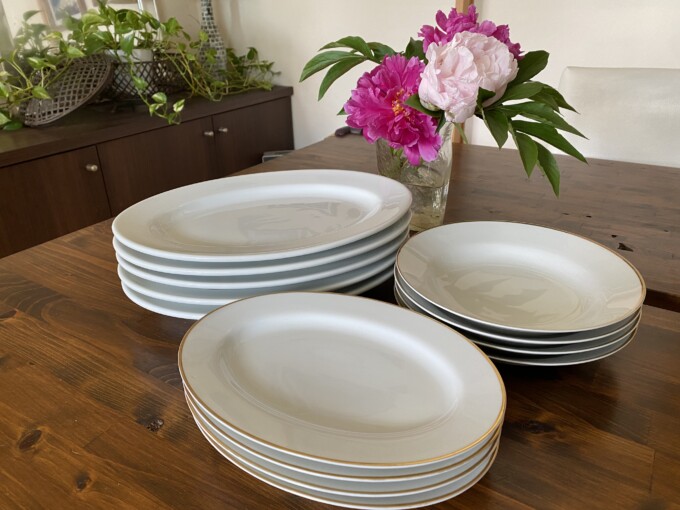 And guess what? They had these thick, round plates that looked just like the oval ones at Chibori  Saturnia collection, and they were only 300 yen for a 30cm plate! They're not as deep as the ones in the Chibori series, but they're still super cute, and the size of a 30cm oval plate is perfect for serving various dishes!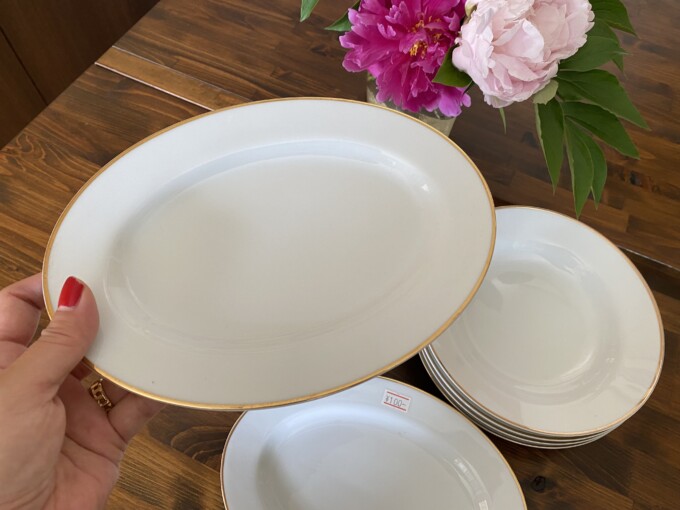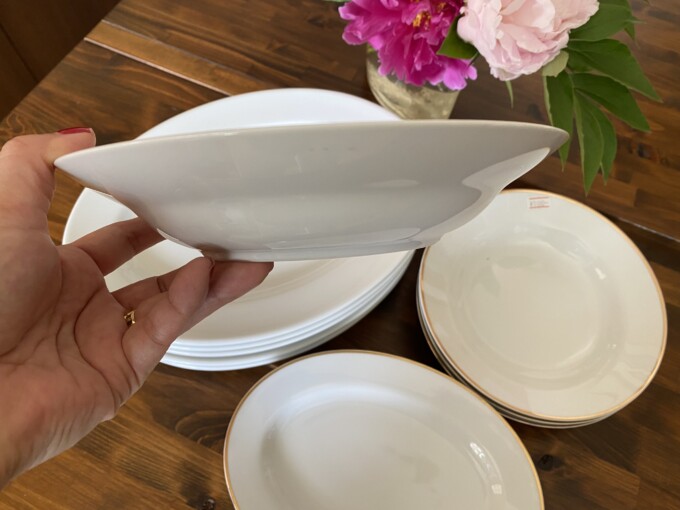 They also had smaller oval plates with a gold rim and round soup plates with the same gold rim. Each of these was only 100 yen! I thought they would make the table look really cute for a fancy dinner. So, I ended up buying all of them. And guess what? Even with everything, it only cost 2,300 yen! Such a great deal, right? It was too cheap!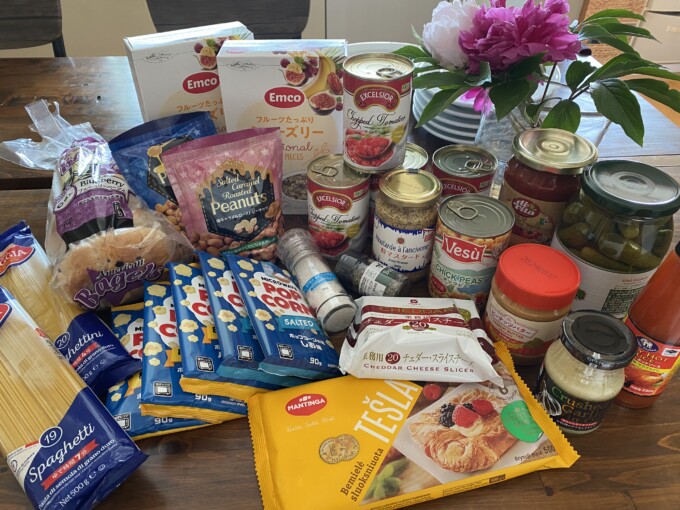 Of course, after that, I went to the supermarket as originally planned, but they didn't have the tortillas I wanted! However, I did buy a variety of things like muesli and bagels for breakfast, canned tomatoes and chickpeas for regular dinners, and other items like pastry dough, cheese, pickles, and popcorn for Emmet and Fionn's movie time.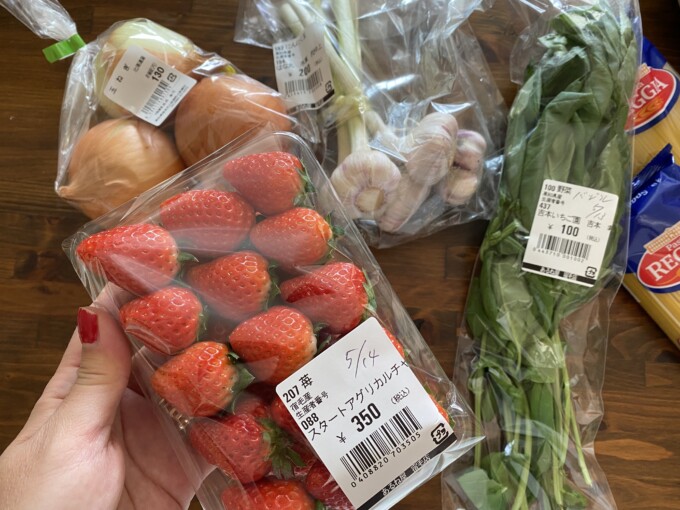 At the supermarket's direct sales section, I found basil for just 100 yen and locally grown garlic for 200 yen, so I decided to make Italian food that day.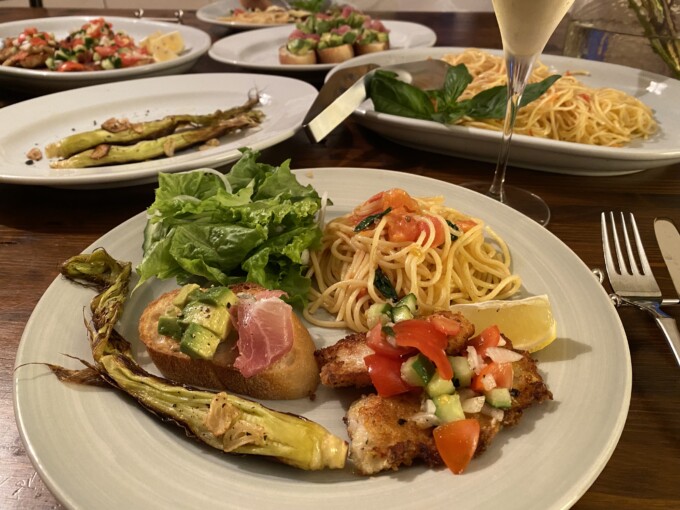 I had tomatoes and cucumbers at home that I bought cheaply from the agricultural cooperative (JA), and I also bought young corn from my friend Youbeji. So, I mainly used what I already had at home to make the meal.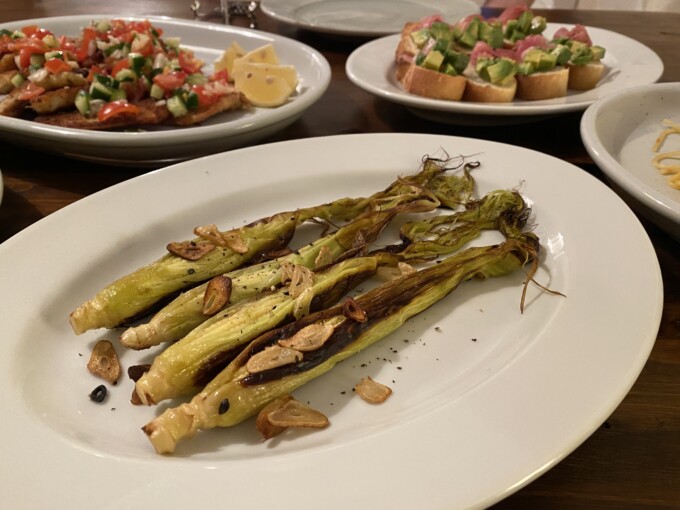 Just like last time, I cooked it in a frying pan with a lid, steamed it, and then removed the lid and grilled it. It was really delicious!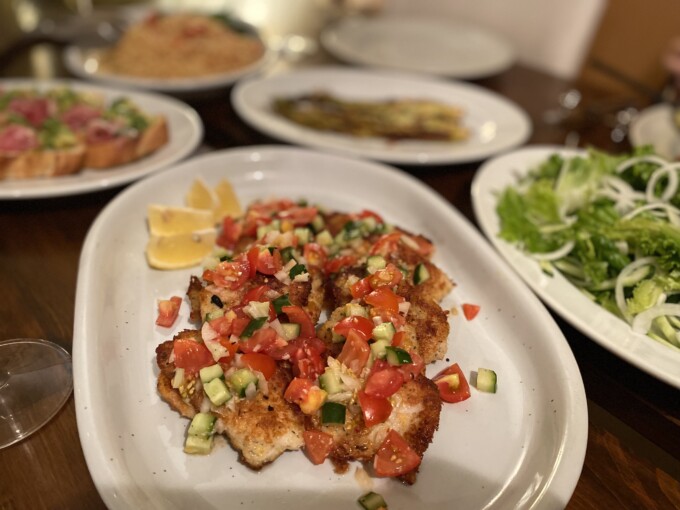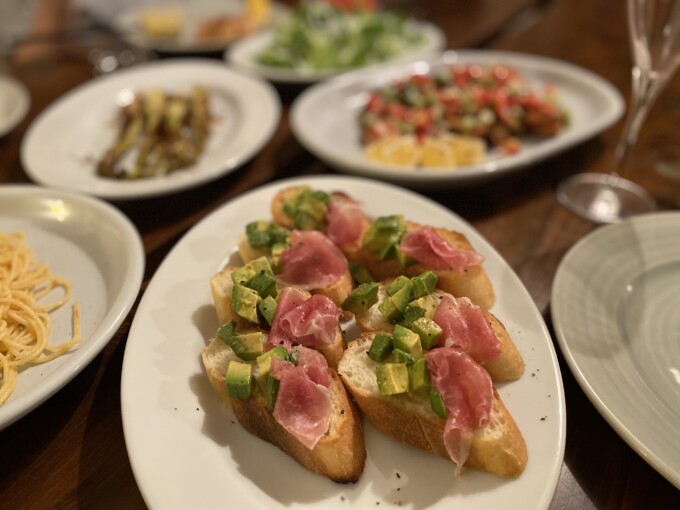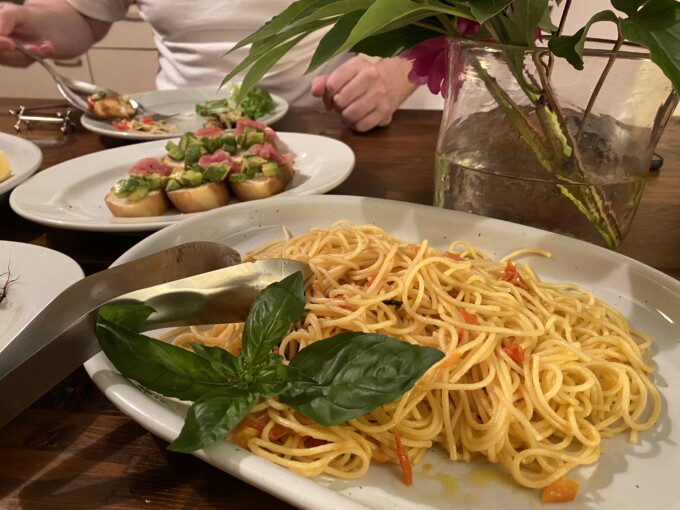 And you know what? The pasta that didn't look very appetizing because it seemed dry was actually incredibly delicious! But it was completely different from what you'd expect by looking at the book! Haha!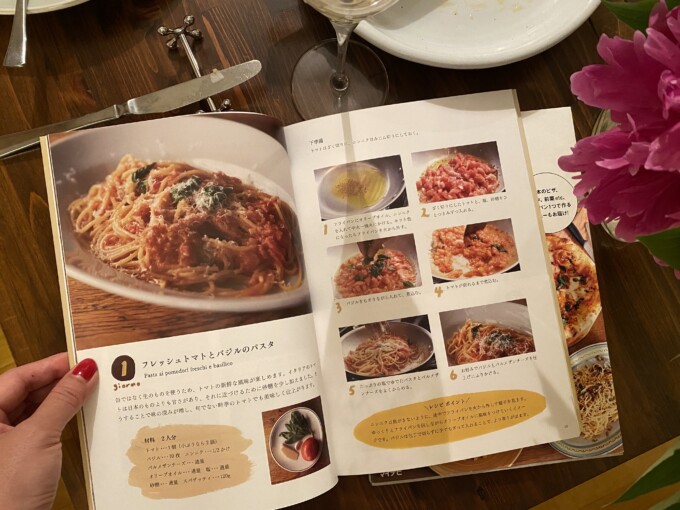 I learned the recipe from Mr. Aiba's book from LIFE. It's a dish made with fresh tomatoes, basil, and garlic. The ratio of tomatoes to pasta was a bit low, but it was easy to make and really tasty! It's a shame I completely forgot about the delicious Parmesan cheese I had, but Emmet also said it was really good, so I'll make it again soon with extra tomatoes!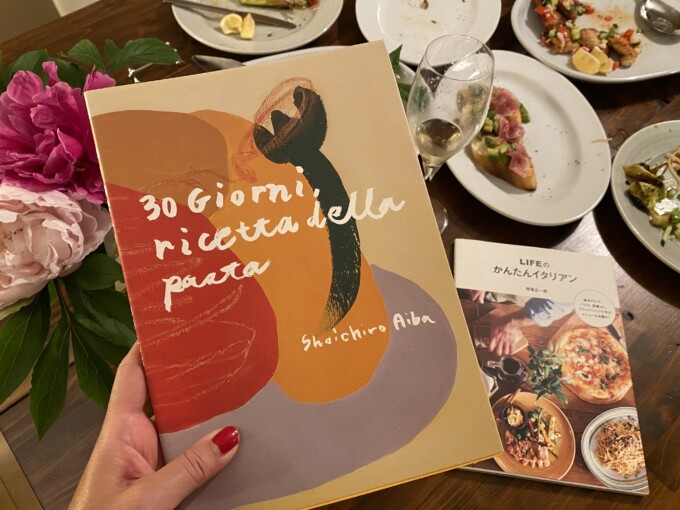 If you're looking for easy and convenient Italian recipes, I highly recommend Mr. Shoichiro Aiba's book! I think the plates they use at Mr. Aiba's restaurant are probably from the Saturnia collection.
Someday, I want to stop collecting these cheap plates and get a complete set of Saturnia or something proper like that.