From Tuesday, for three days, I went on a trip to neighboring Ehime Prefecture with the Butler family and my sister's family! It was so much fun~ Of course, while it's important where you go, traveling with close-knit families makes everything easy and enjoyable, not having to worry about anything, which is great!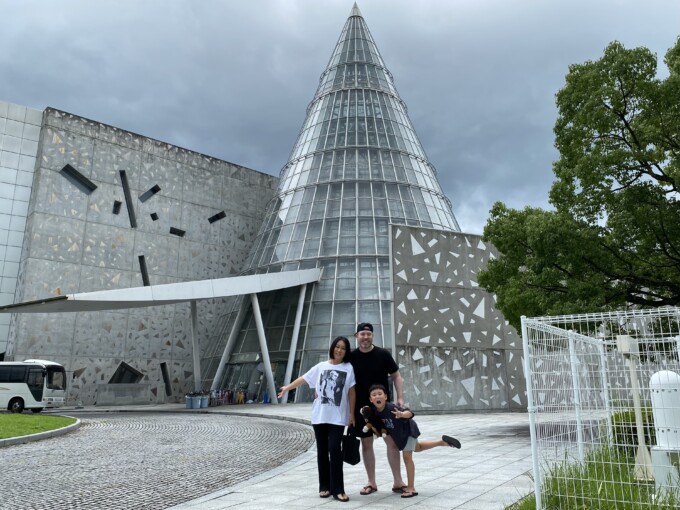 The main purpose this time was here! Ehime Prefectural Science Museum in Shikoku's Imabari City. Surprisingly, even though it's in a seemingly remote area, if you take the highway and go a little towards the mountains, you'll find this super cool building designed by Kisho Kurokawa. He's the same person who designed the National Art Center! It makes sense, considering it's modern.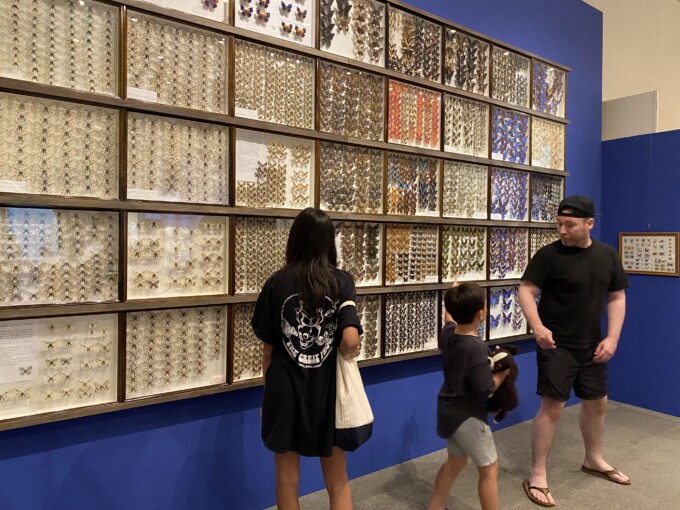 This time, it was summer vacation, so the special exhibition was about insects gathering, and knowing that, I thought it would be good for the insect-loving nephew of the Butler family to go! So I invited my sister's family too. The actual exhibition had way more insect specimens than we imagined, and my nephew's knowledge just kept pouring out. But then, after the insect part, we moved on to the world of dinosaurs, animals, and fish, and no matter where we went, he knew the names, habitats, and features of the creatures. It was quite astonishing.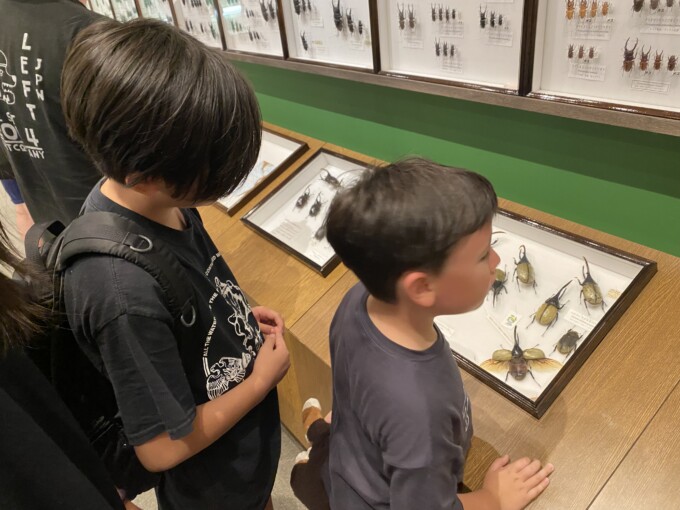 They say that practice makes perfect, but the amount of knowledge he had, despite it being their passion, was truly impressive. According to Yuna-chan, he has no interest in studying at all and doesn't do it at all. But if there's something he excels in so much, it's worth nurturing that, and we want to find a place where he can showcase that talent and excel! (Yuna-chan feels that way the most!)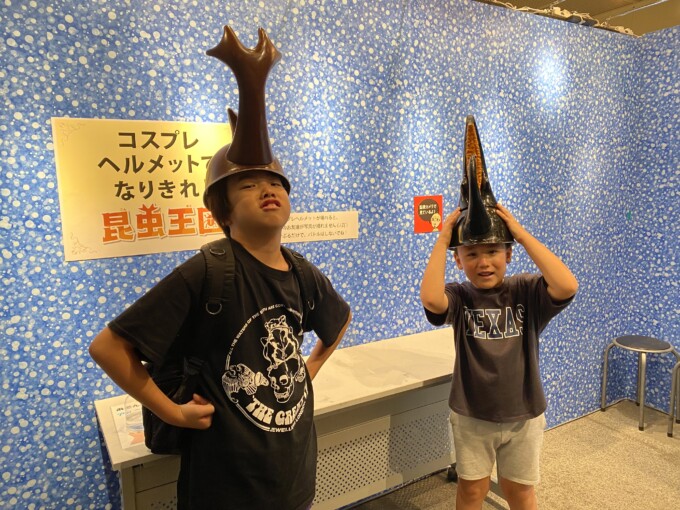 Inspired by this little insect expert Mito-kun, Fiona has grown to love bugs and has a lot of interests. But by the time Mito was his age, he had already worn out guidebooks from looking at them so much, and he knew surprising things about creatures from even other countries.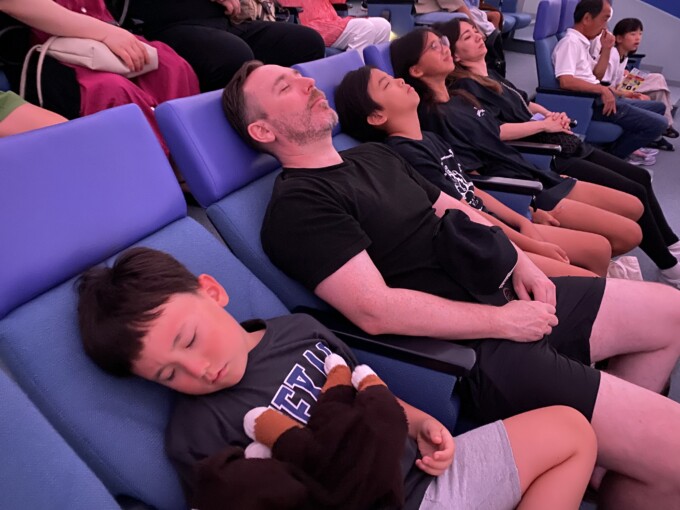 After the insects, it was time for the planetarium! We were looking forward to this too. This planetarium is apparently the second largest in the world! Even though everyone seems to be asleep, the only one really asleep was Yuna-chan at the very back, haha. The rest of us pretended to sleep.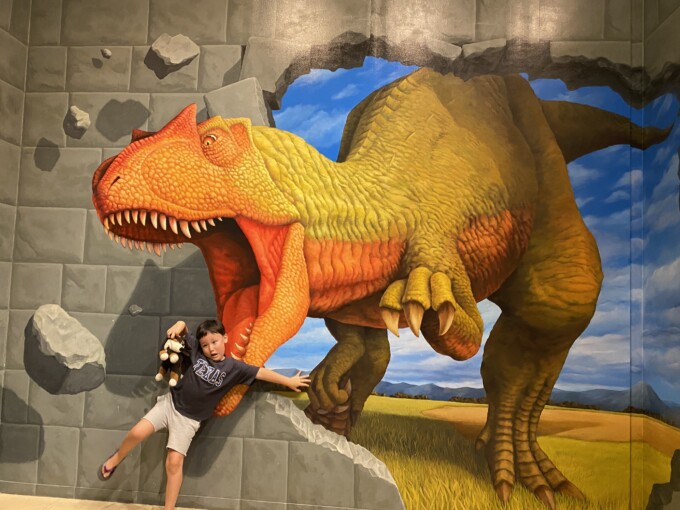 Then, we went up to the 4th floor for the world of dinosaurs.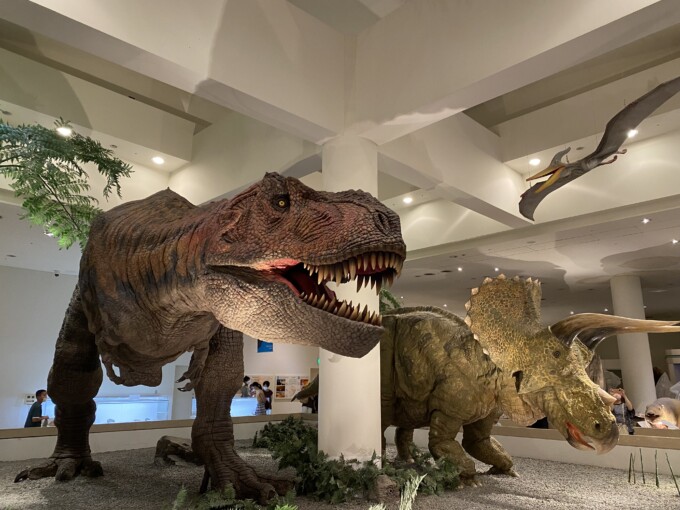 This huge dinosaur moves regularly! Normally, it moves about 4-5 times a day, I think? But during summer vacation, it moves every 15 minutes. We didn't tell the kids about this, so when we coincidentally went to the 4th floor while it was moving, everyone got really excited!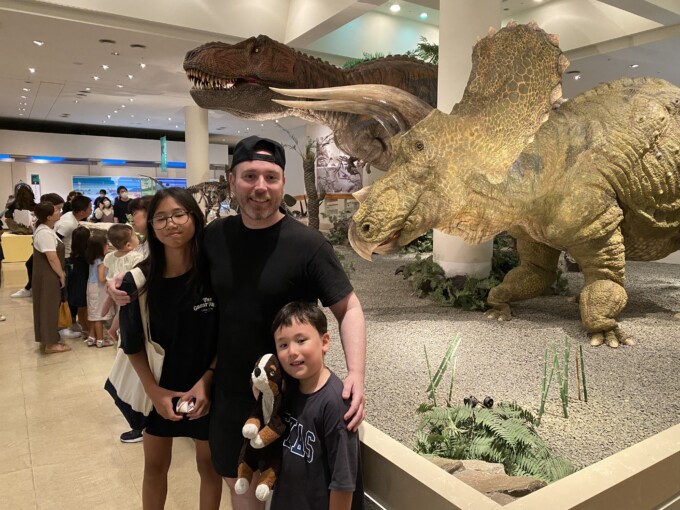 And Fionn was a little scared, haha.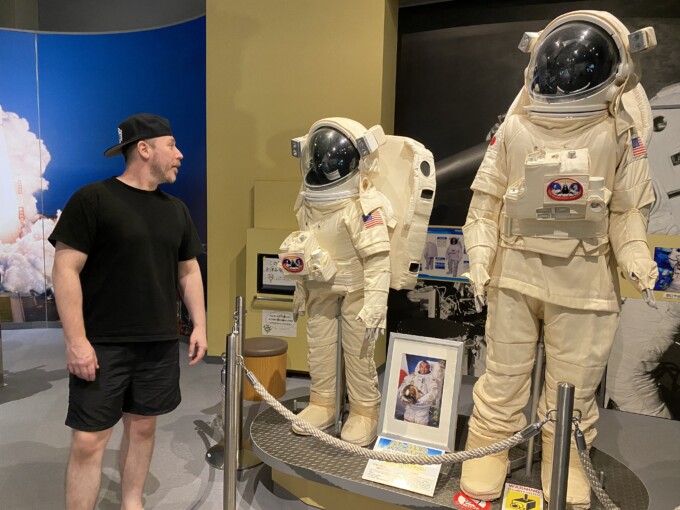 On the same 4th floor, there was also a space zone.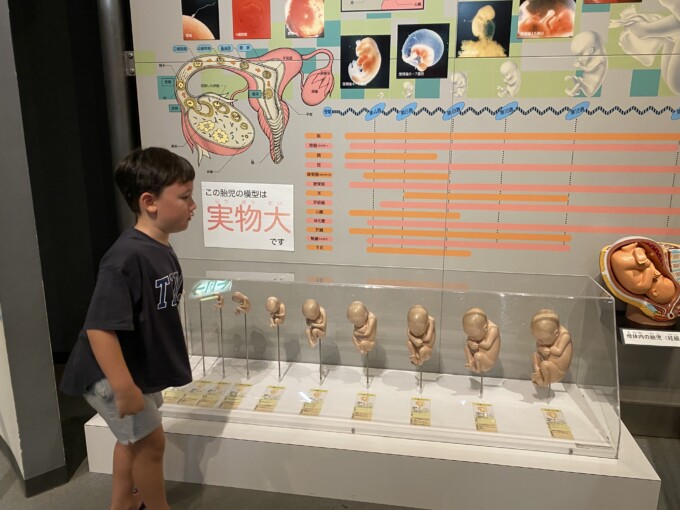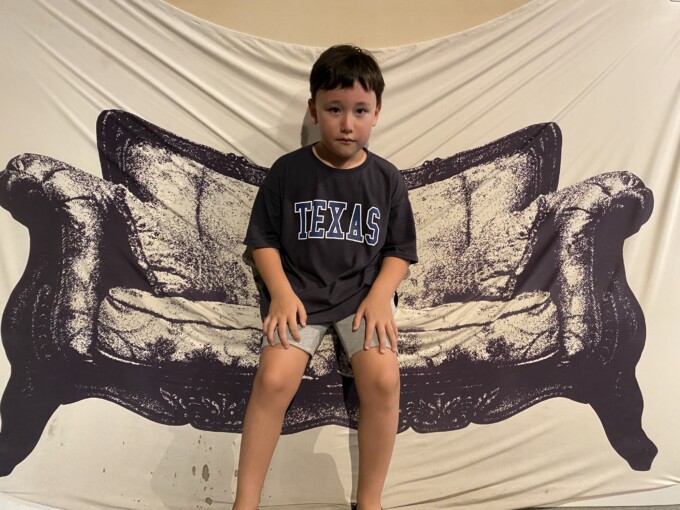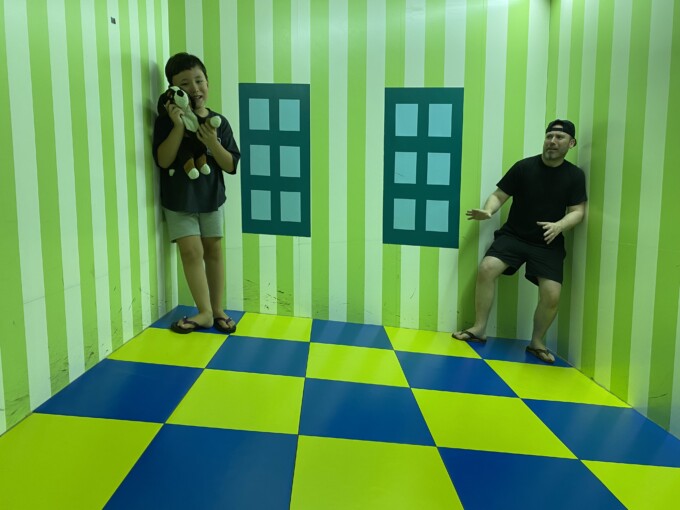 And on the 3rd floor, there were the Science and Technology Museum, the Industrial Museum, and experimental shows, with plenty of things you could touch, play with, and learn from! There were things that even adults would go "Wow!" about, so the kids were really busy. Fionn wanted to try everything, and he was excited the whole time. There were even things you could race with, so the whole family tried them out and had a lot of fun.
By the way, this is the performance of a V8 (V-shaped 8-cylinder water-cooled piston engine). It's what the War Boys in Mad Max love to do. My son has inherited that from them, haha.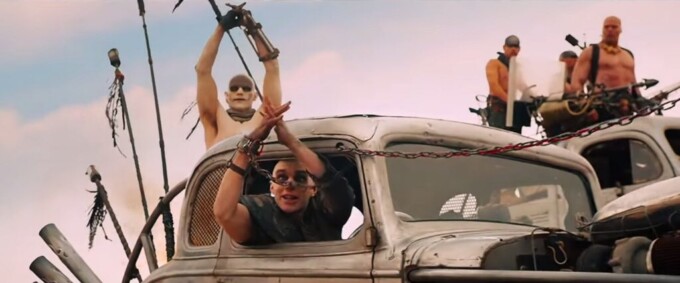 This is it. I guess Fionn knows a lot more about movies than the average 6-year-old! he's really good at movie music intros too, so is Fionn's specialty movies? Well, maybe it's thanks to Emmet's exceptional education! lol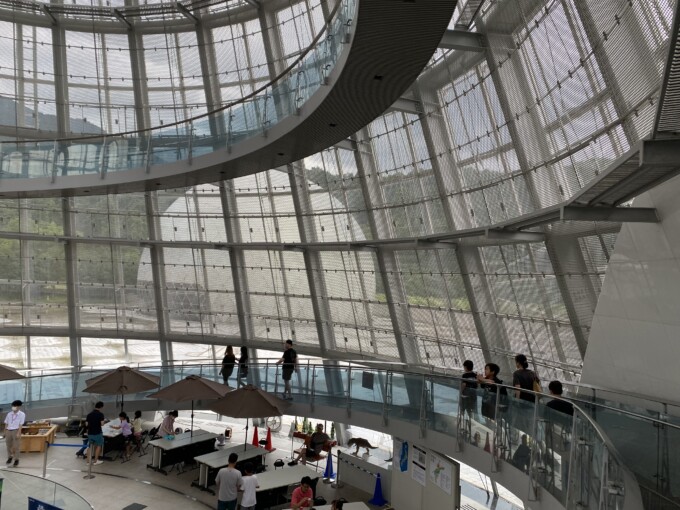 We spent a fulfilling 4 hours here, and everyone was really satisfied. The age might have been just right. But because it was summer vacation, and there were many people, I think we'll come back again another time!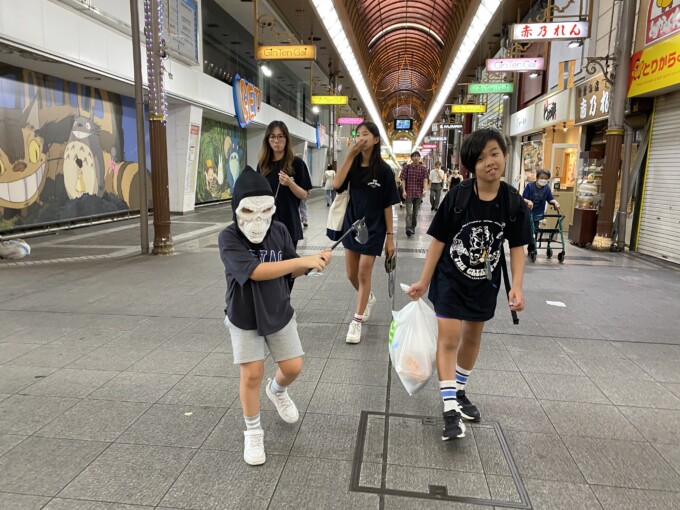 We left the museum in the evening and arrived in Matsuyama in about 40-50 minutes! After arriving, we wandered around the main road and the extension of the shopping street, did some shopping, and had dinner together.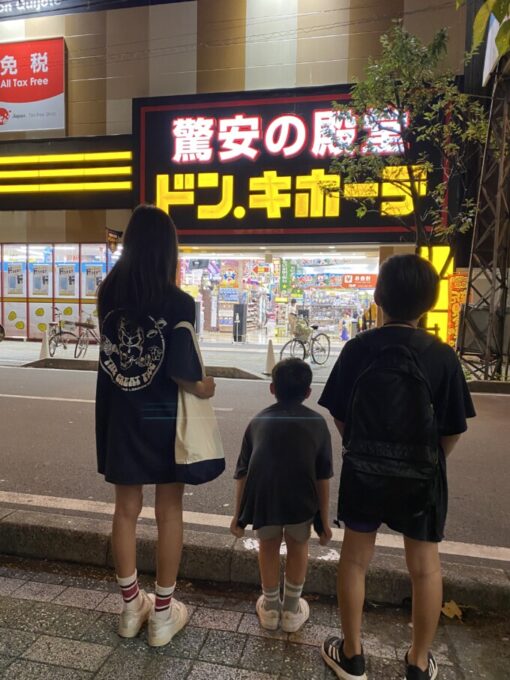 And then there was a Don Quijote that the kids hadn't been to and wanted to go to (I wonder why?), so we had fun there at night. We also went to karaoke at night and had a special summer vacation time playing until late! On the way back, my nephew said, "I'll say it again, thank you for the best time! I had so much fun!" about three times, which made me really happy, even though I was so tired.
Kids grow up so quickly, so it's important to let them do things they can at that moment and spend time together. That's what I really felt on the first day! To be continued.