I'm going crazy because I really want to live in an open house with a garden.
My current apartment is about 100 square meters, and it's a pretty big space as an apartment.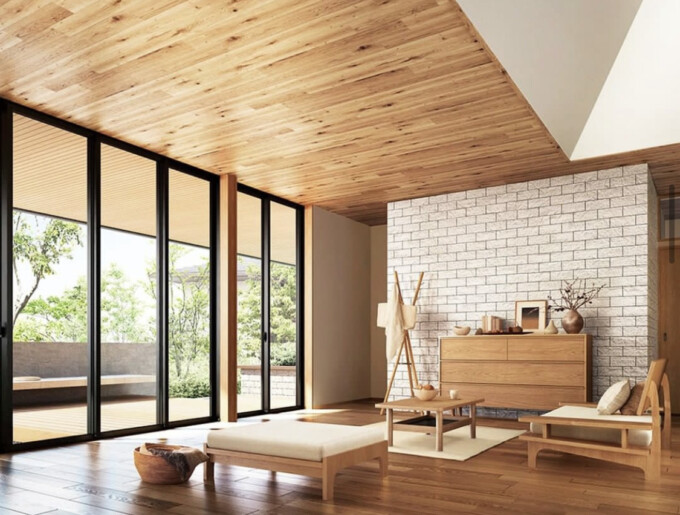 Originally it wasn't an apartment, it was an office space, and then the landlord built a living space.
I've just changed it a little. That's why there's no veranda.
The front of the brightest big window room was originally unused floor space, and now it's Emmet's English classroom and my office which my dad made.
I think it's very difficult to understand, so check out this blog!
So the main living space is dark in the morning and the windows are small.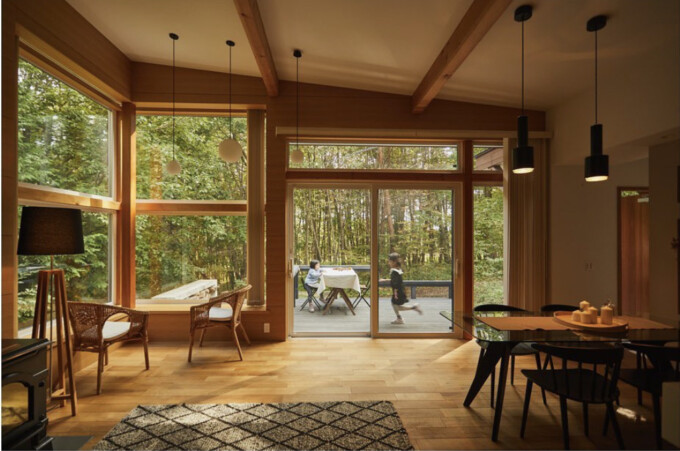 When I wake up in the morning, I want to live in a house with big windows and doors facing south where there is a lot of morning sun shining through.
I want a house in a place where I can see the greenery and nature from there.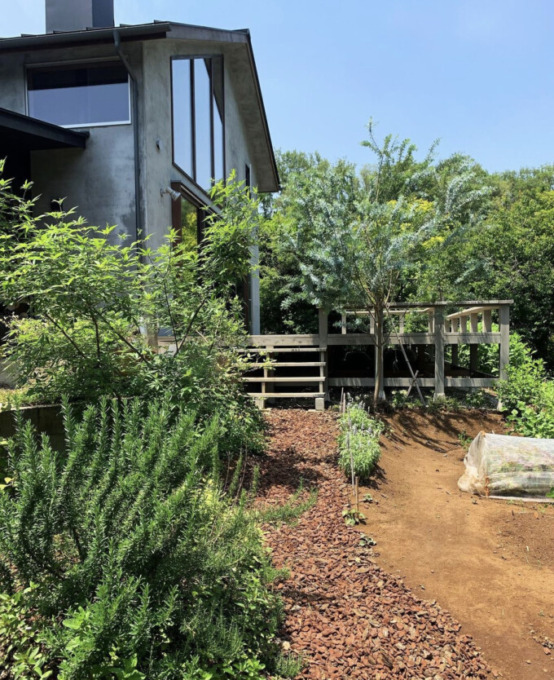 It would be nice to have this much green around the house.
And I want to grow a lot of herbs, and if possible, I want to grow vegetables and fruit.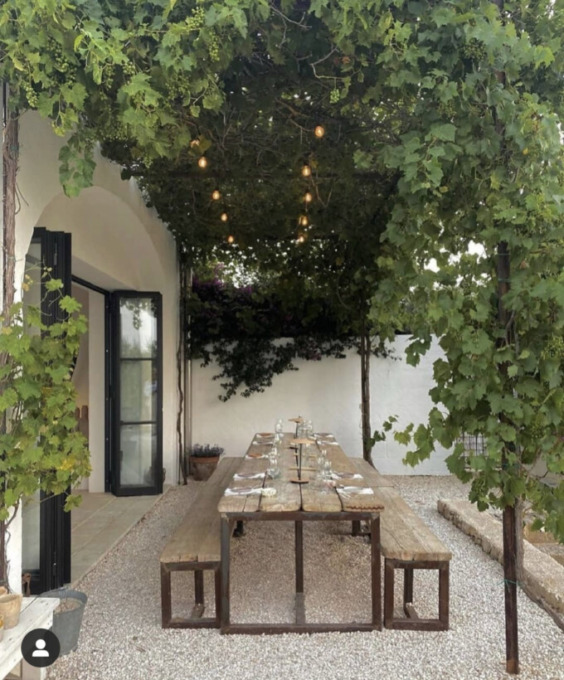 I want a space next to my house where we could have lunch and dinner together.
I want to invite a lot of friends and have dinner parties often!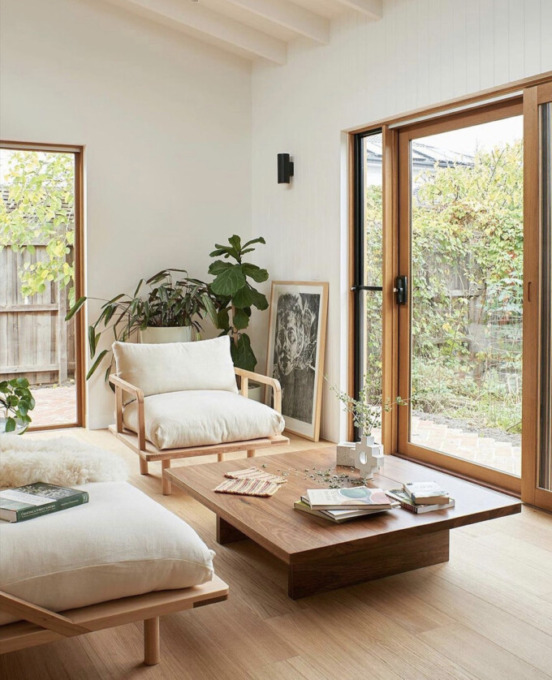 That's how many photos I'm been saving on Instagram as a favourite!!!
But I've been doing that for a few years, and I've never changed my taste.
If possible, the windowsill would be nice with wood, and it would be very large.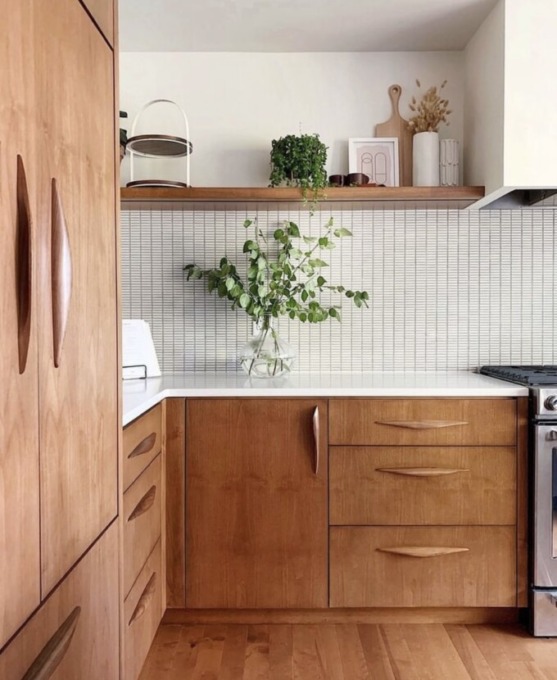 Most of the kitchens are preserved in a combination of white and wood.
Isn't this kitchen handle the best? It's really nice!!!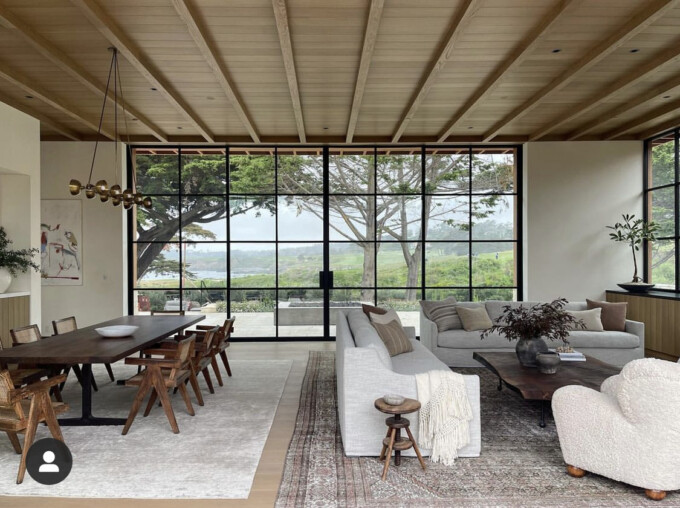 But, you know, I'm not familiar with famous furniture brands at all, and I'm not particular about it at all.
Of course, I think this Pierre Jeanneret's chairs are nice and stylish, but I don't care if it's a cheap chair.
I'm more concerned with the shape and design of furniture, not the price or brand.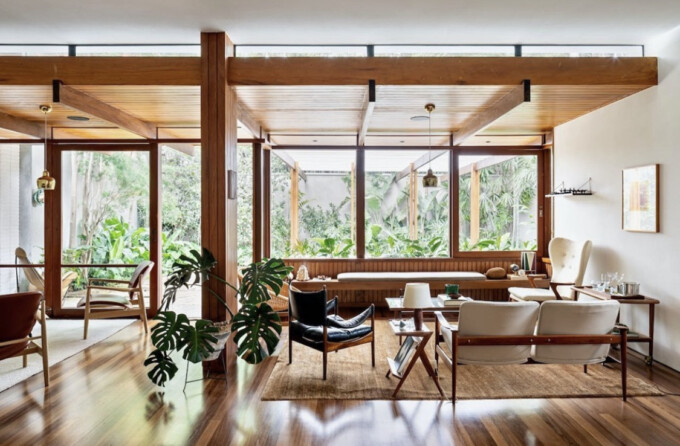 I like the furniture my father makes for me, and he's a furniture maker.
When I build a house, it will be full of his spirit, as he will make many things!
That's why I have to build a house while my father is healthy!
Last week, I was looking for land with my dad after our usual Thursday lunch.
Someone! If possible, let me know if it's an open place and it's over 500 square meters. (Desperate)