Yesterday, my sister Yuna-chan and I were talking about taking the kids to a river pool in a neighbouring town during the summer vacation at my parent's house yesterday.
Then today, Yuna-chan suddenly said, "My friend is going there now, so I'll check it out!"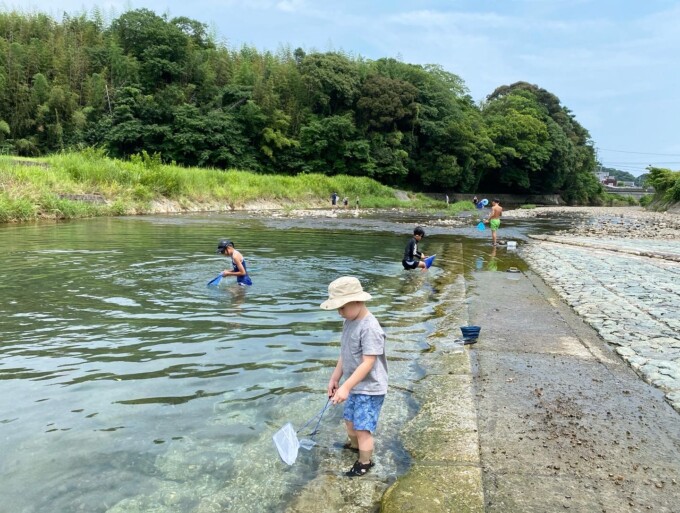 When I told Fionn about it, of course he said, "I want to go too!" So, we went!
The weather forecast said it would be cloudy in the morning and rainy in the afternoon, but it was still slightly sunny at noon, so we made a mad dash for it!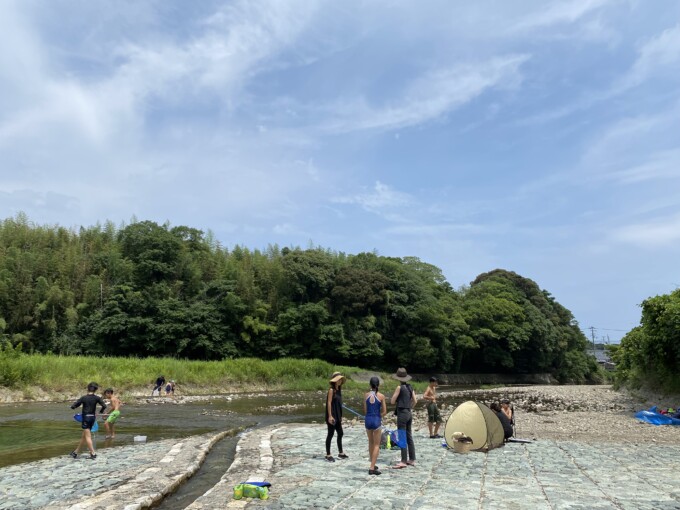 We went to the Ninagawa River Pool in the next town over, which had kind of good weather when we got there!
I knew about this place because all my friends have been going there for a long time.
For some reason, I always choose the ocean because I like the beach, so this was my first time.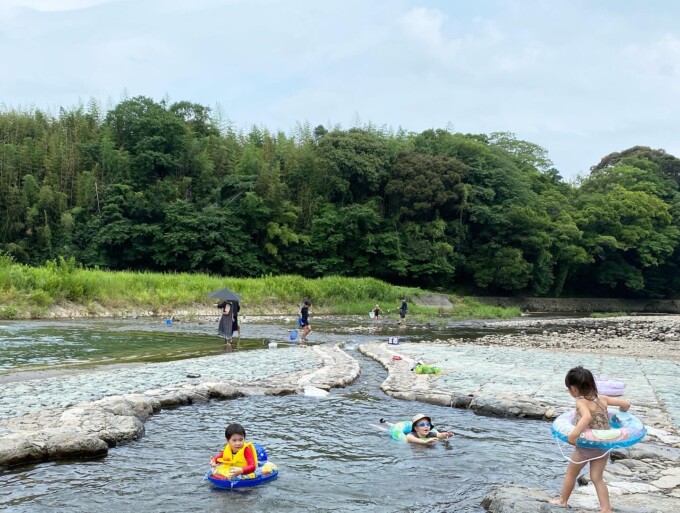 First, we floated, swam, and flowed with the river.
The area where Fionn is located is a very shallow pool with a slight current.
Little kids can feel safe here!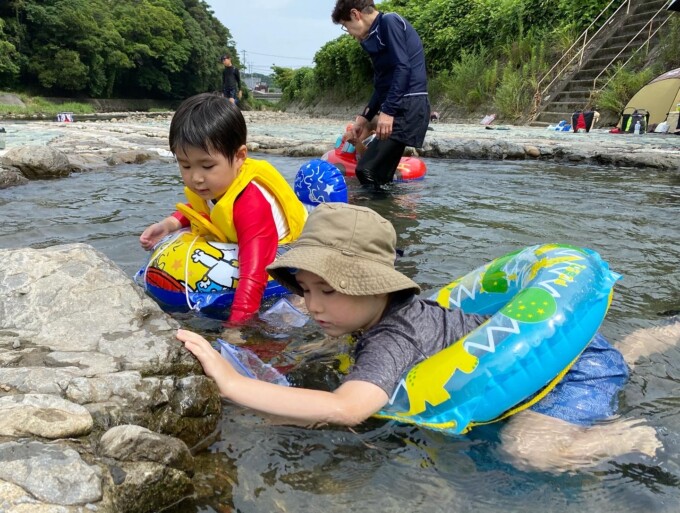 We started looking for creatures in the middle of the pool.
They were catching shrimp and small fish by poking their little nets under the rocks.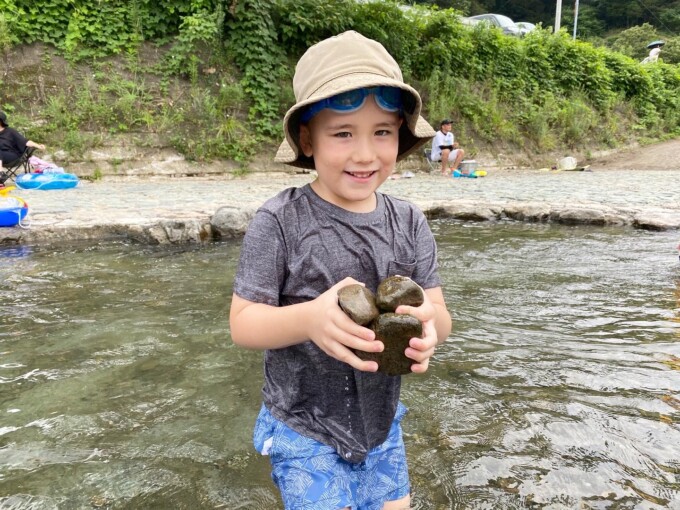 Normally, without goggles, Fionn would have panicked if his face had been splashed with water.
But when he was having fun and excited, he seemed to be fine! Now he is getting used to the water!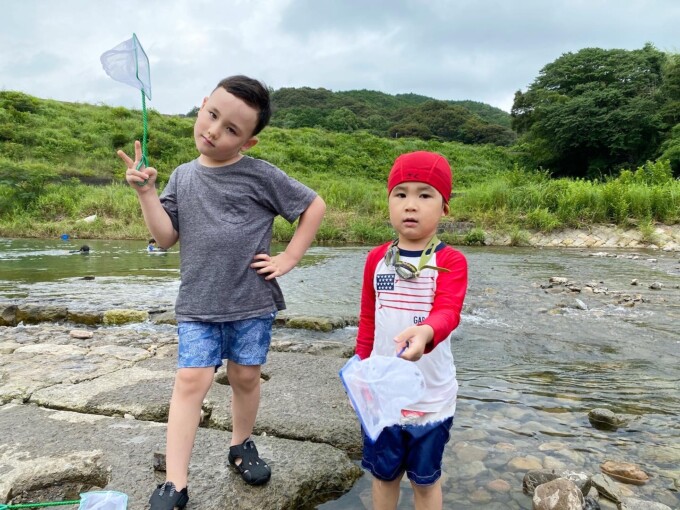 From the middle of the day, he was completely focused on searching for creatures.
We happened to meet more and more friends that were visiting and Fionn's classmate, Sara, came too!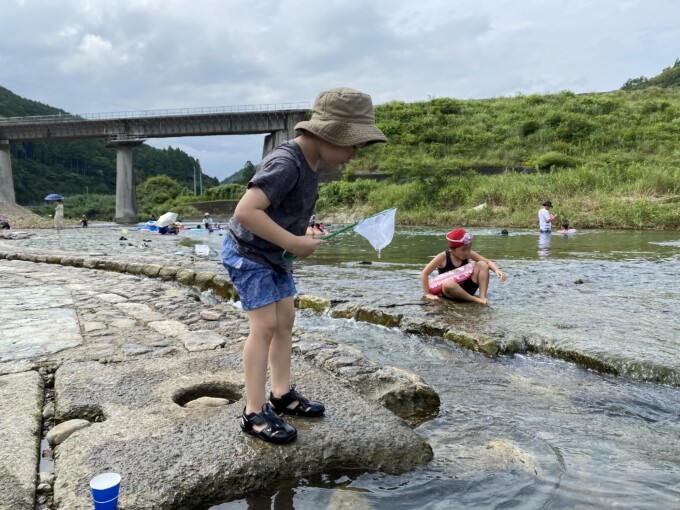 My nephew and his friends caught a lot of larger fish and shared them with us.
Fionn caught a lot of small fish! And a few crabs, too.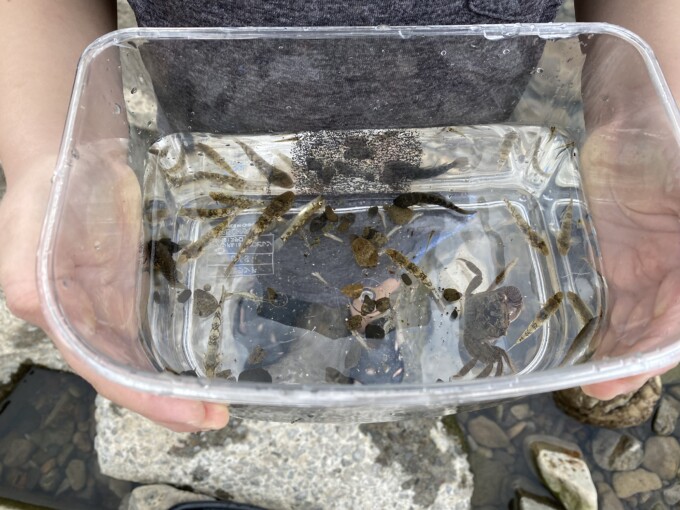 Look at the number of fish! It's so much fun to catch so many fish!
I know I say this every time, but I never get tired of catching these creatures no matter how many times I do it.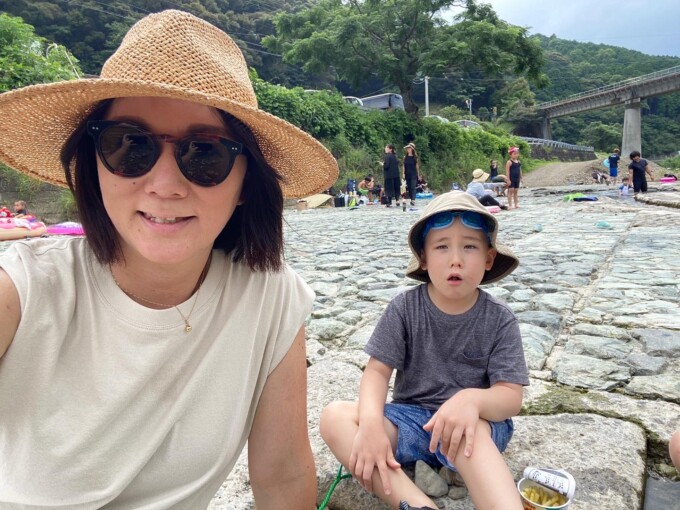 When we got there, the weather forecast predicted rain in about an hour, so there weren't many people.
But the weather forecast changed and they said rain will start from evening, so the number of people increased a lot.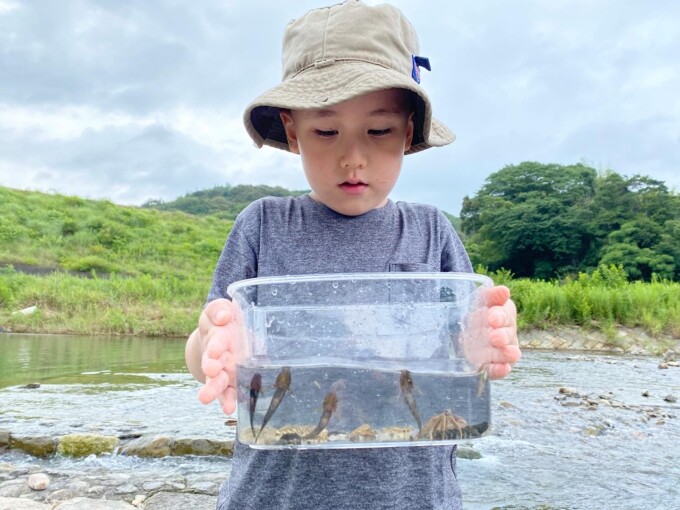 In the end, we all had a lot of fun! We even caught a lot of critters!
Of course, we released all of them Fionn said "Please go back to your families and friends!" like usual.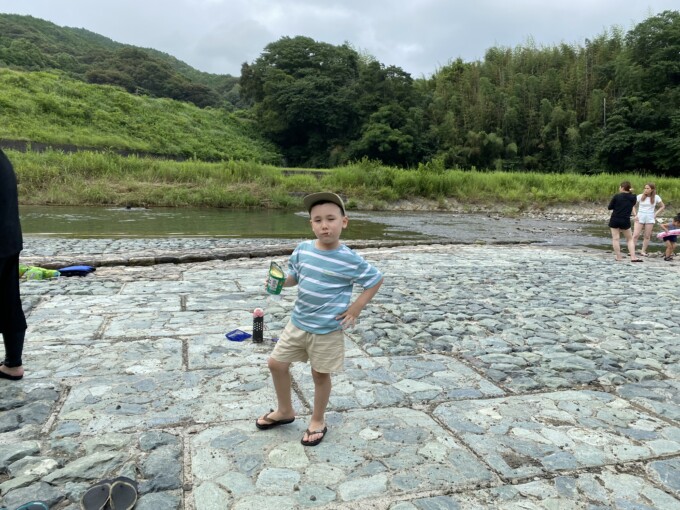 The last thing I thought was, What's so great about this place is that it's not seawater, so it's not sticky, so no need to shower!
And since there is no sand , it's easy to change your clothes and your items don't get dirty at all!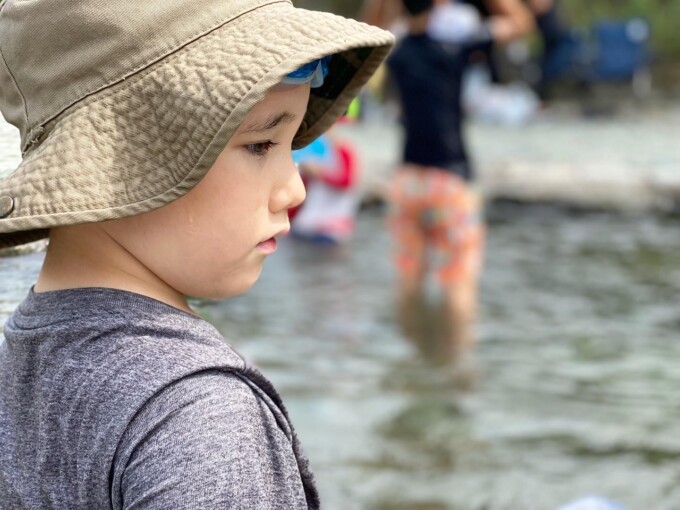 And, it's easy to park your car here, and the river pool is right in front of it, so there's no need to move around.
It's a good size, with shallow, deep, and flowing areas and it was a great place to catch some regular critters!
I will go back. I might go to the river all the time this year.