Kento started last year a lodging facility called "Kamochi-no-yado" in a 130 year old renovated private house.
My blog is always at the top of the search results.
Apparently, when you search for "Kamochi-no-yado," mine comes up pretty high on the list.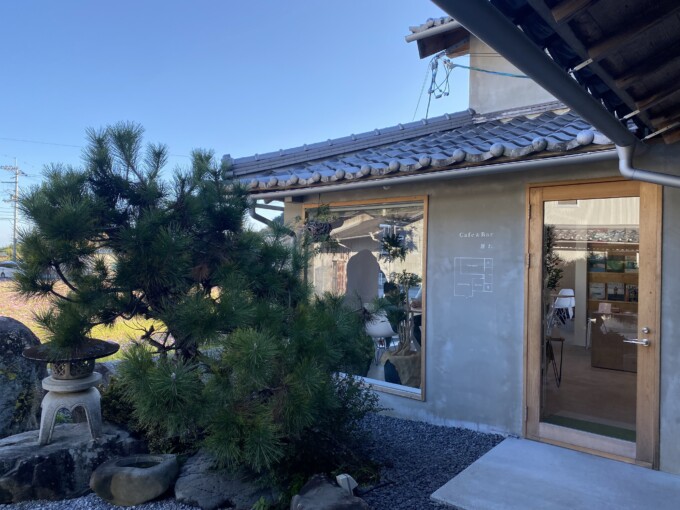 The building that used to be a guesthouse opened this summer as Cafe & Bar Hanare.
I've been meaning to go there for a long time, but we've been going out with Fionn and Emmet on weekends, so we haven't been able to have lunch as a family, and today we finally went!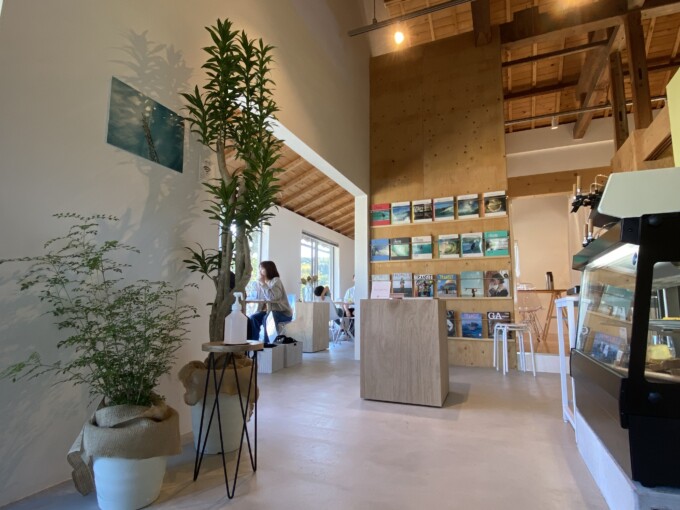 We went around 2:00 p.m. thinking that it might be a little less crowded if we left during lunch time, but the restaurant was almost full.
It's a great time of the year, and it's so popular! Nice!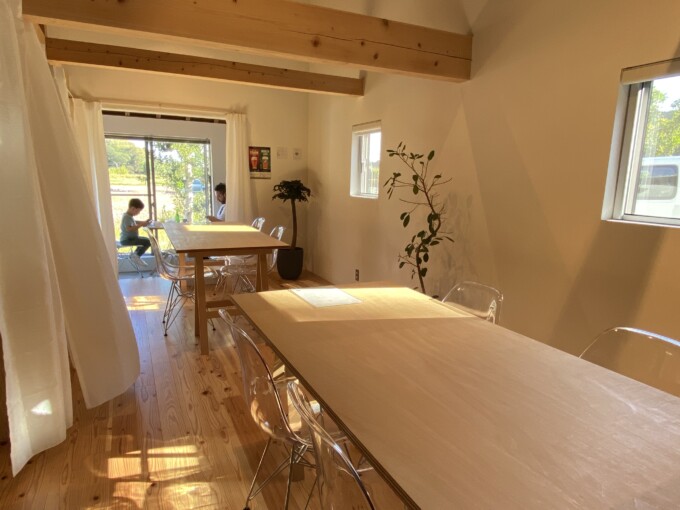 There were 6 tables at the window and at the back of the restaurant, which can accommodate 14 to 18 people.
The weather was nice and it was a very comfortable place to be.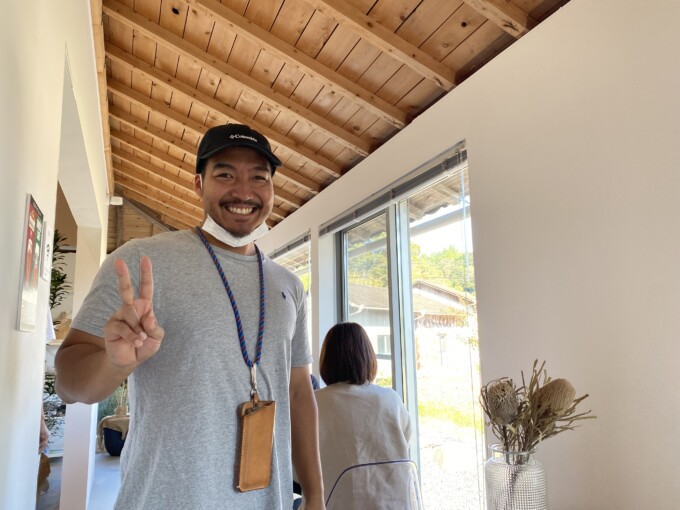 Last year and the first half of this year, I had been staying at the inn at various times, but I hadn't seen the owner Kento for the entire summer.
It seems he's been doing a lot of muscle training, and he's built up even more!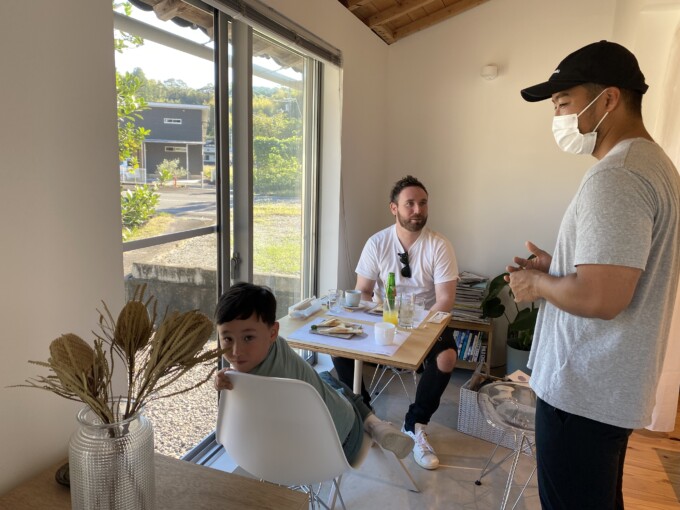 We had a lot to talk about, but it wasn't enough, so we decided to go stay there soon.
We are still able to use our travel assistance, lucky us!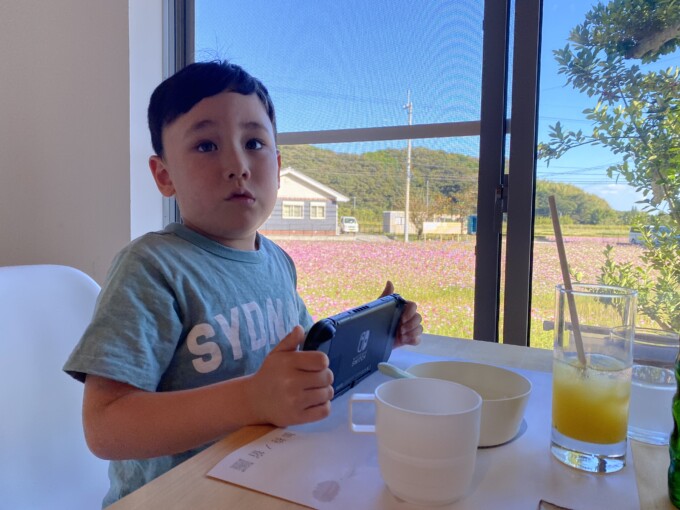 This is a great time of year to visit because of the beautiful Autumn cherry blossoms in front of the building!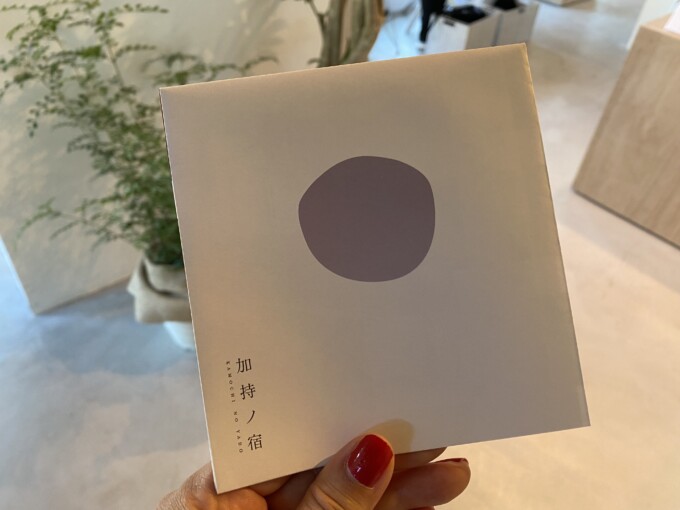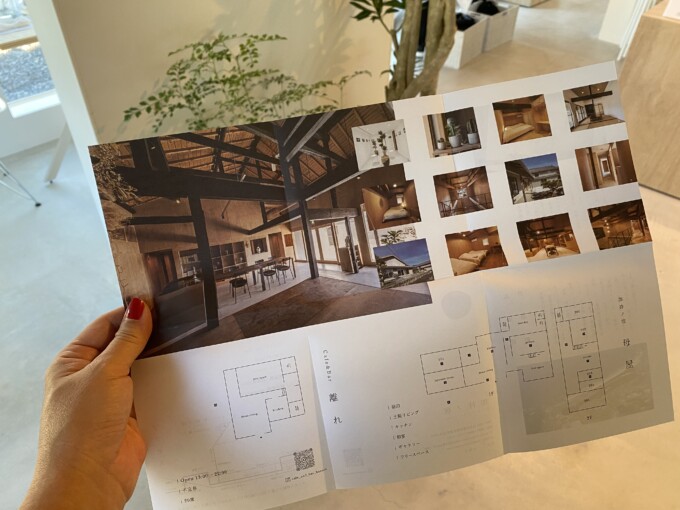 As you would expect from the tasteful Kamochinoyado Inn and Apartments brochure, it's very stylish, simple, and easy to read!
If you see one, please pick it up and take a look.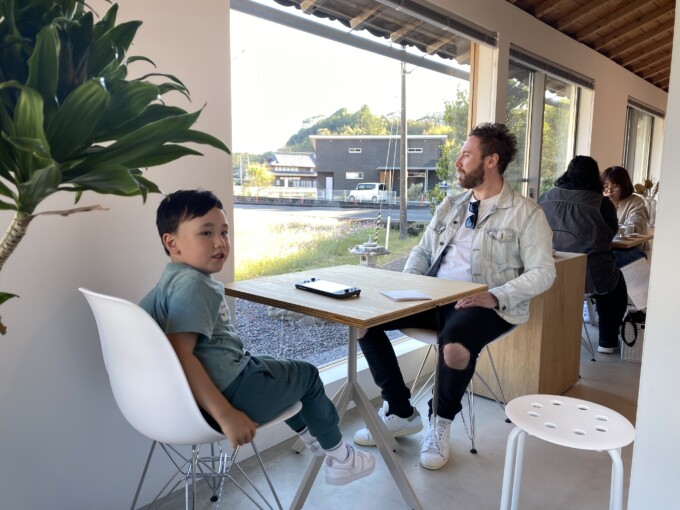 We really want a house now (as I keep saying), but we also want one in Australia, so we want to build a house in Japan as cheaply as possible.
That's why Eme-chan came to Komochi today, and looked at the architecture from that point of view again, and said that it would be good to renovate old houses.
Old houses are big, so it would be great if we could remove the partitions and make a big space like this!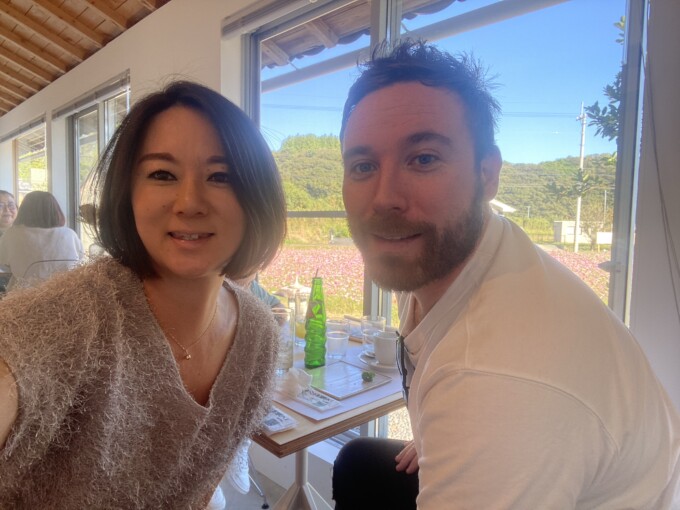 So, on our way home, we drove around the area we thought of looking for land and buildings again.
Really, if anyone has a house they want to sell or a piece of land they want to sell, let me know!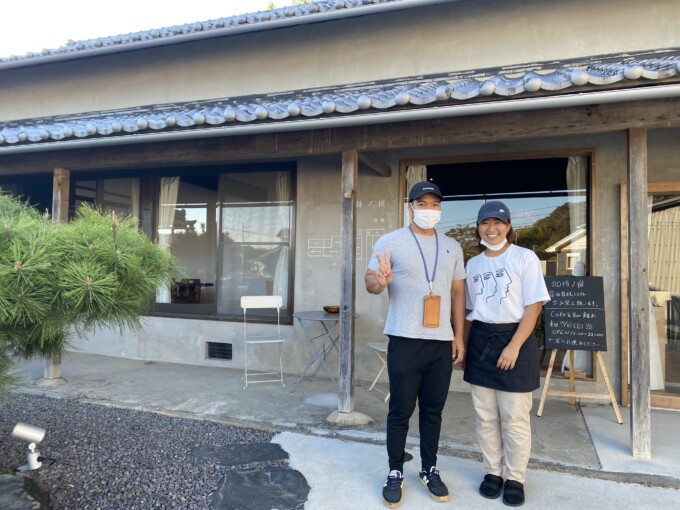 We ended up staying long enough to enjoy ourselves until we were the last customers at that time of the day!
Thanks Kento and Akane! We will be back soon.
2672 Kamochi, Kuroshio-cho, Hata-gun, Kochi 789-1921
Business hours: Open irregularly
      12:00-18:00
Phone number : 090-8829-8860