The weather was sunny as predicted, but the temperature was much more comfortable than usual Sports day in September.
Fionn, who hates to lose as always, did his best in all the events.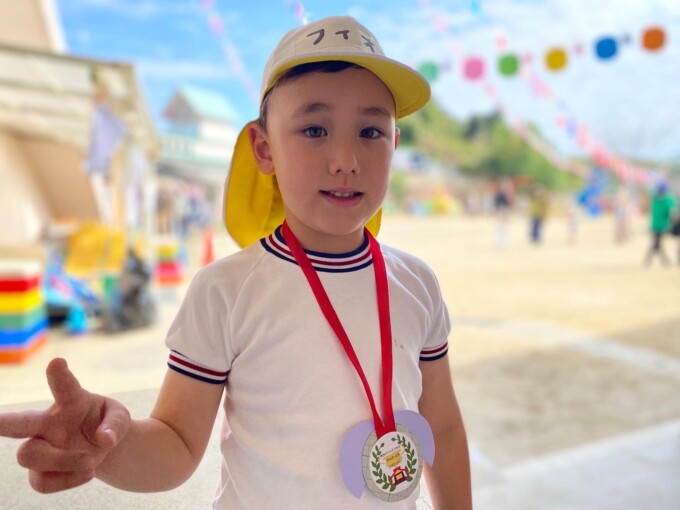 In the last few days of practice, he was always number 2, but today he was number 3 out of 3.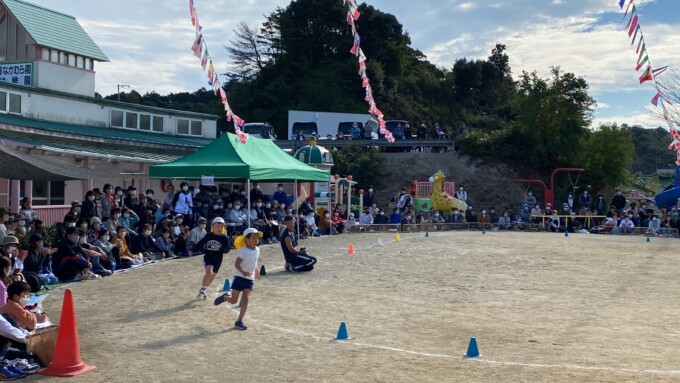 By the way, the boy who was number 1 is by far the fastest, so you can't see him anymore.
This boy who fought for second place is his best friend, Kia!
Kia was always running in a very big circle, so I was teaching Fionn to run on the line!
But finally, Kia realized that he should run on the line, too. And Fionn lost – no choice!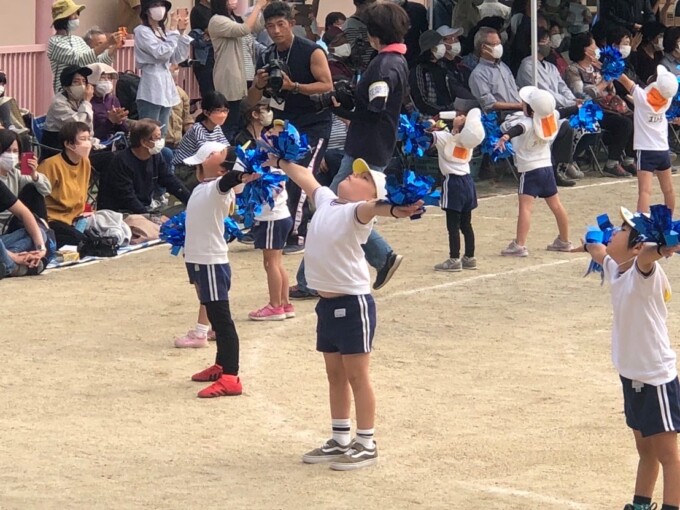 But you know, the other cheering contests and dances he did very well.
I was so proud of Eme-chan's DNA of being serious and hardworking, which is something I don't have.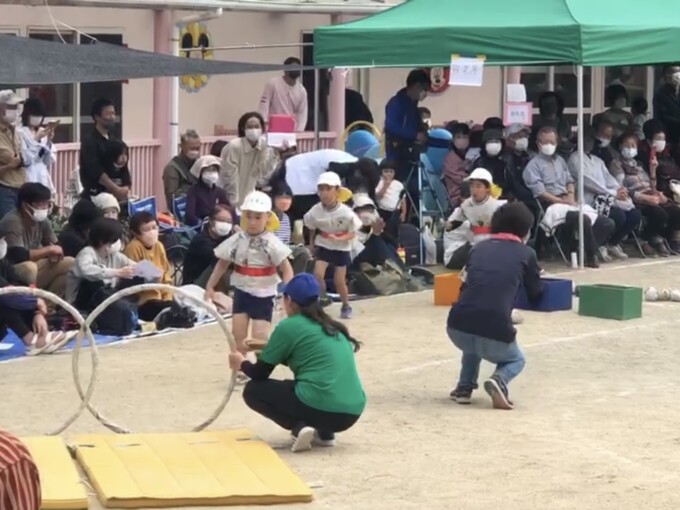 But in the last event, the steeplechase, he was number one until just before the finish line!
But in the very last 50cm of the race, the fastest boy, who had lagged behind, overtook him with great determination and Fionn came in second.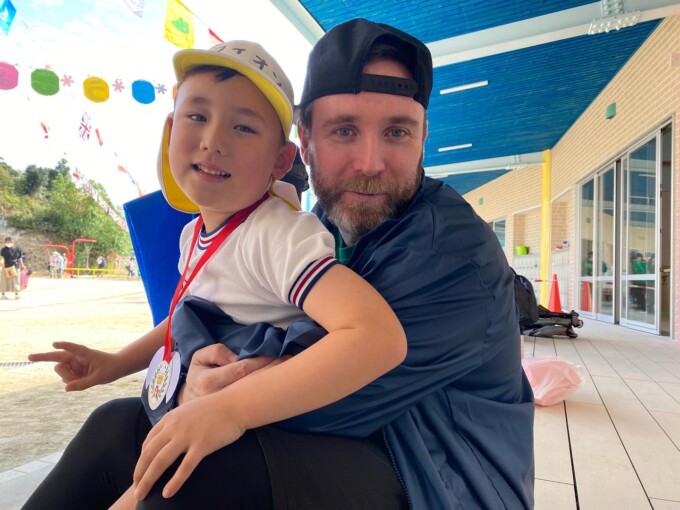 It just so happened that I had a friend who took a video of that moment before the finish line, and she sent it to me later.
He was praising his friend immediately after the finish line, giving him a GOOD sign with his thumb and saying "NICE!".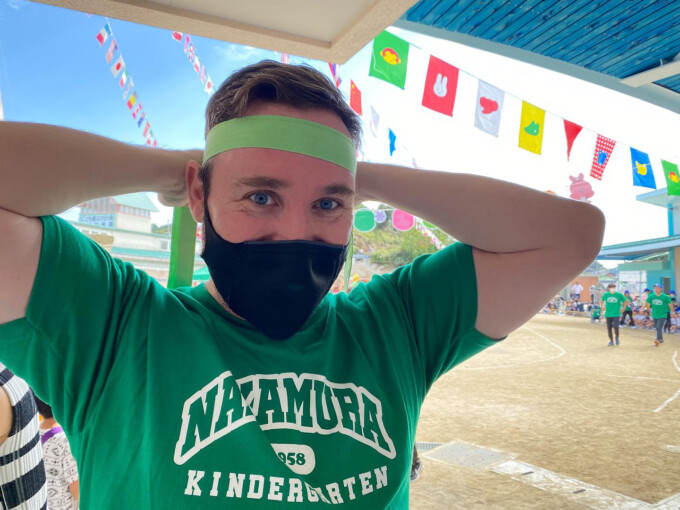 The older children have a lot of exciting events, but the one I thought was the most exciting today was the inter-grade parent relay. Emmet was in the teacher's team and was the anchor.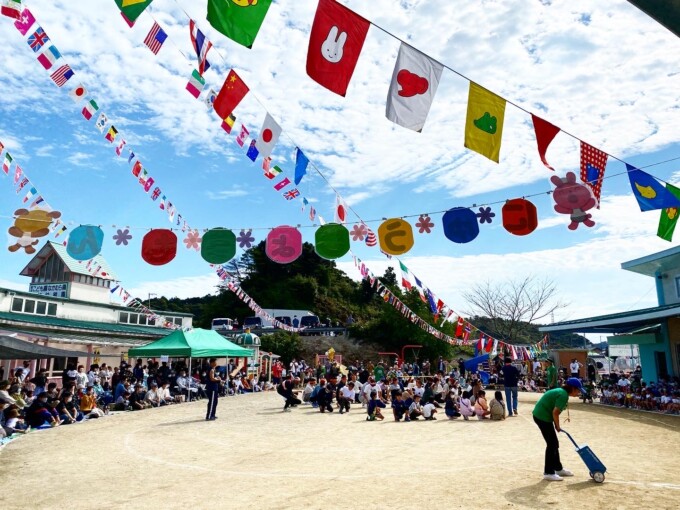 I took a video of the relay, but no pictures, so I can't post them, but Fionn said to me, "Daddy, he was too late! '
I guess the losers are tough on others, huh?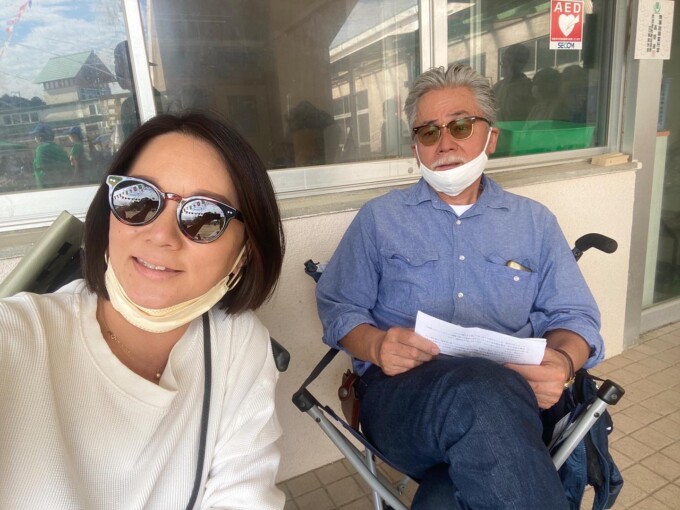 My dad was there too!
By the way, he hasn't seen Emmet or Fionn since they came back from Australia, so it's been quite a while since he has seen them.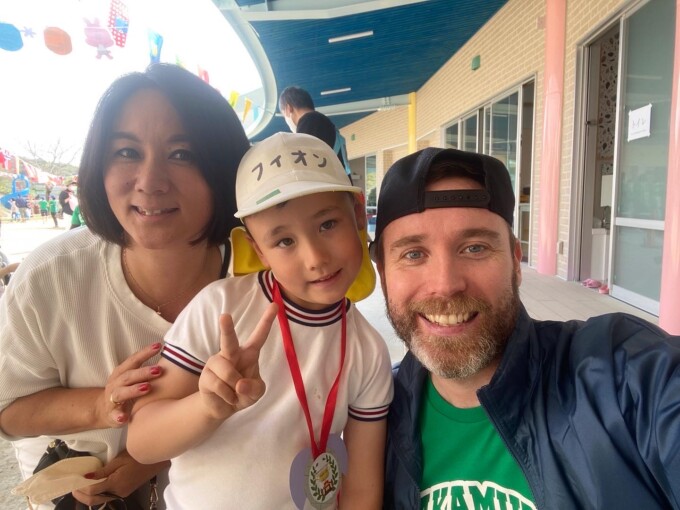 It was a good field day for them, as they were able to do well in all the events without any injuries, and I could feel their growth!
Next year, stilts are required for the older children, and Fionn has already declared, "I'll never be able to do it!
I am confident that I will cry when I see Fionn next year.
I wonder if he will be able to do it?