I've been on AMEBA Blog since July 2009.
I had been blogging on Mixi, which I don't even know how to log in to anymore, since even before that. I think I was already doing it when I moved back to Kochi after my mother passed away, so I think I was doing it in 2005 at least.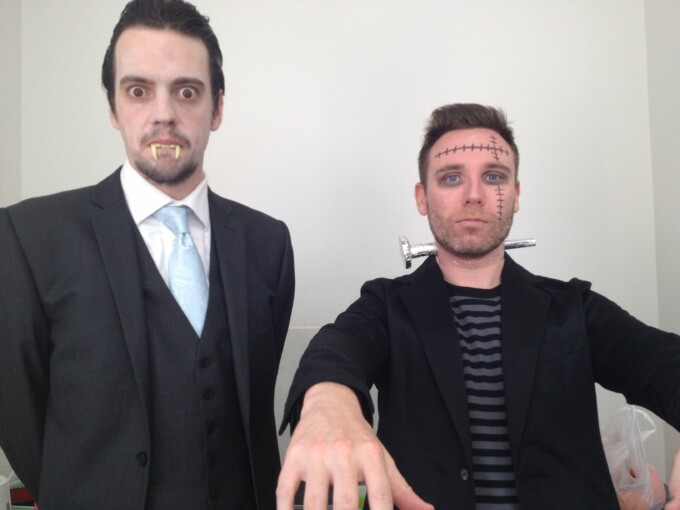 I was writing quite frequently, maybe half of that time I was writing almost every day.
I really don't know how I had so much material to write about.
My blog style is almost the same now as it was in the past.
It's more like a picture diary, where I just write whatever comes to mind in response to the photos.
So, anyway, there are a lot of pictures! No matter where I am or what I'm doing, there might be a story!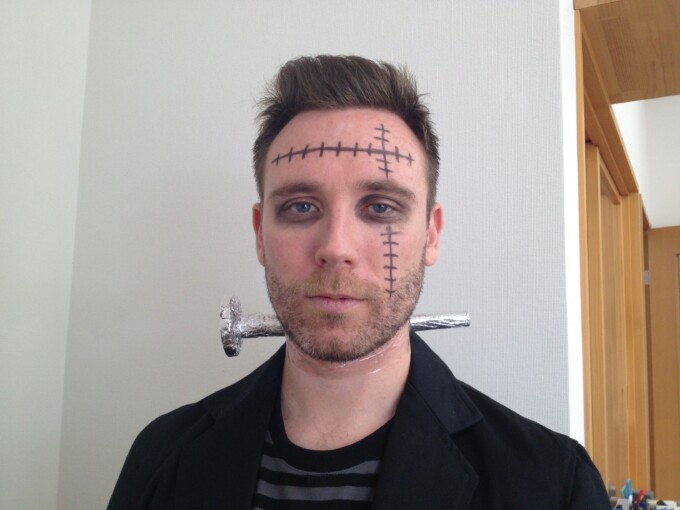 That's why I have about 100,000 photos on my iPhone right now.
(I just checked it again and was surprised at how many there are!)
Every day, I look back at today's photos from years ago and find more and more photos that I want to blog about again.
Today's is from 2013, when Emmet was working at the English conversation school that led him to live in Japan.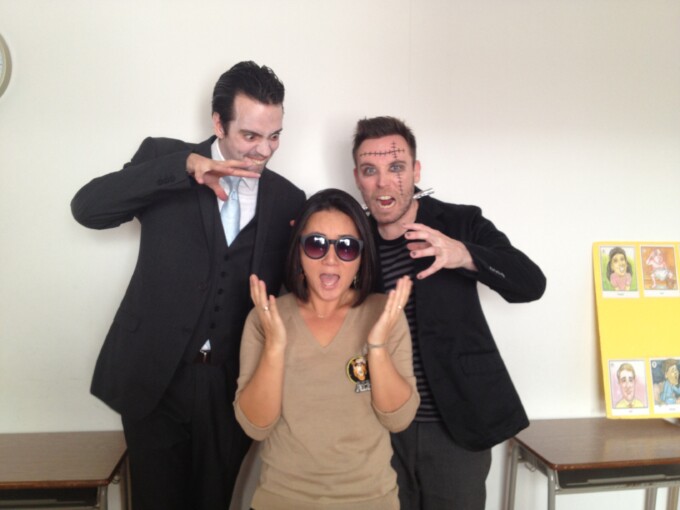 He and a guy he worked with discussed it, and ended up becoming a vampire and Frankenstein.
It's so foreign that even a little makeup like this can make you look so much like a vampire and Frankenstein! LOL!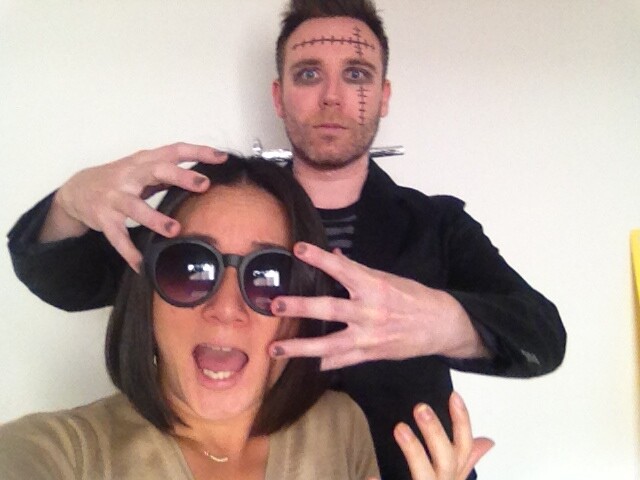 I can't physically look at Mixi anymore, but sometimes when I look back at my blogs, whether it's my blog or this one, I can see what happened back then, and it's interesting to see my emotions and the way I write at the time, so I tend to keep reading them.
But then I suddenly realized that it would be a waste because if I stopped paying for the server, my current blog would disappear. I looked into the possibility of keeping The Butlers Blog, which also serves as a record of Fionn's growth, in a different form, and found "How to Turn Your Blog into a Book" (and it's WordPress-compatible, too!).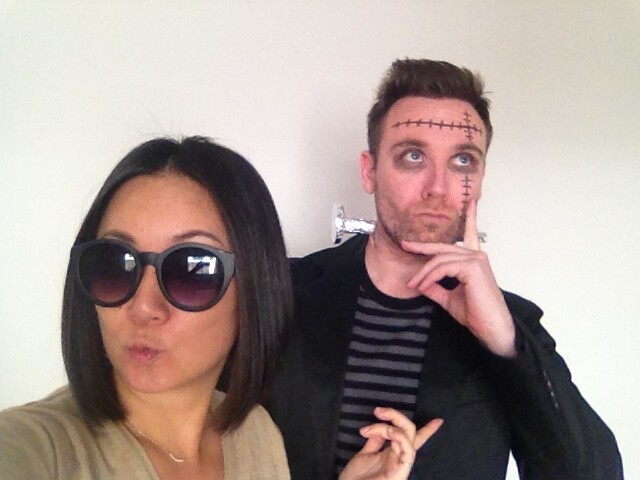 I've been thinking about doing this for a long time, but I'm not sure if I'll be able to do it in a book. I've been thinking for a long time that I want Fionn to read this record when he grows up.
Nowadays, we take a lot of pictures, but we only keep them in data, not in albums, so it would be convenient if we could keep the text together!
Wouldn't it be nice to be able to record my days with Fionn in this way, living in Japan at this age?
If my mother had left me something like that, I would love to read it!
When I have time, I'll give it a shot!