Fionn's Shichi-Go-San is coming up.
(Shichi-go-san is an annual Japanese festival to celebrate the growth of children.)
I didn't remember the exact date, so I just searched for it and found out that it is November 15.
If we do it by that date, we only have about a month left! I'll have to set a date soon!
I think I'm 7, Mana-chan is 6, and Yuna-chan is 3 in the picture. Do we look like us now? LOL!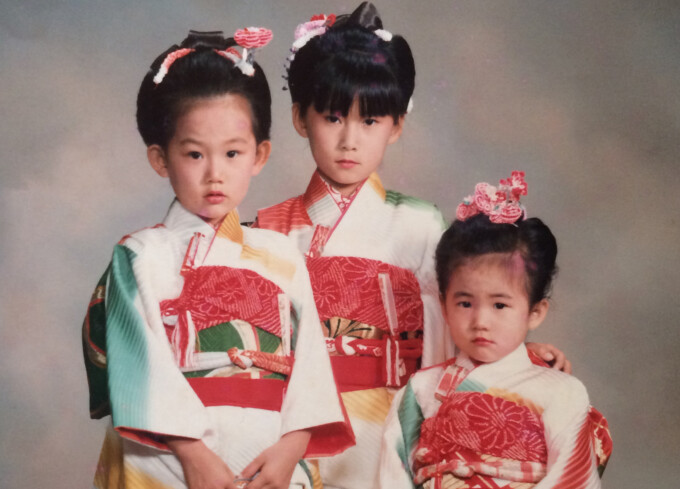 My mom's side grandparents owned a kimono shop, so I was allowed to wear a kimono every New Year's since I was little.
Of course, I wore a kimono to Shichi-Go-San and even to Jusan-Mairi (13th mairi) when I was 12 years old, and I had my photo taken at photo studios and shrines in the kimono.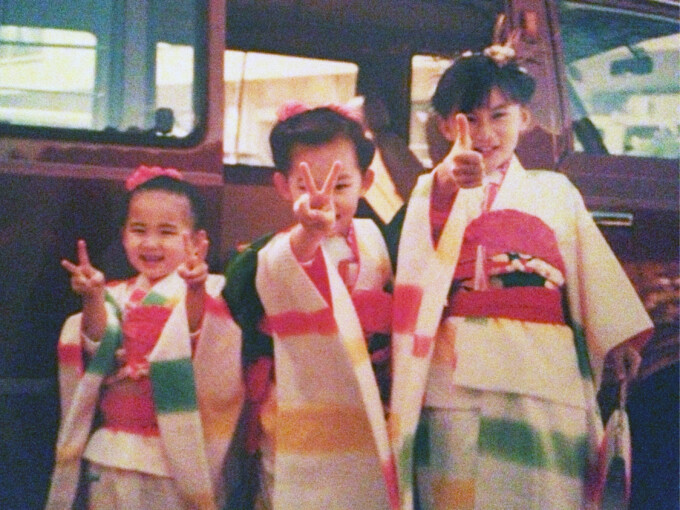 Anyway, since I was the granddaughter of a kimono shop owner, I remember that many kimonos were made for me and I was allowed to wear them. When I think about it now, I am very thankful for that situation.
But that was only possible because my grandparents and mother were in the kimono business, so it was a matter of course that they were prepared for us, and now that they are gone, I miss the events where I want to put on kimonos like this.
If my mother was still here, she would have prepared the perfect combination of kimono for us! But unfortunately, I don't have any knowledge at all.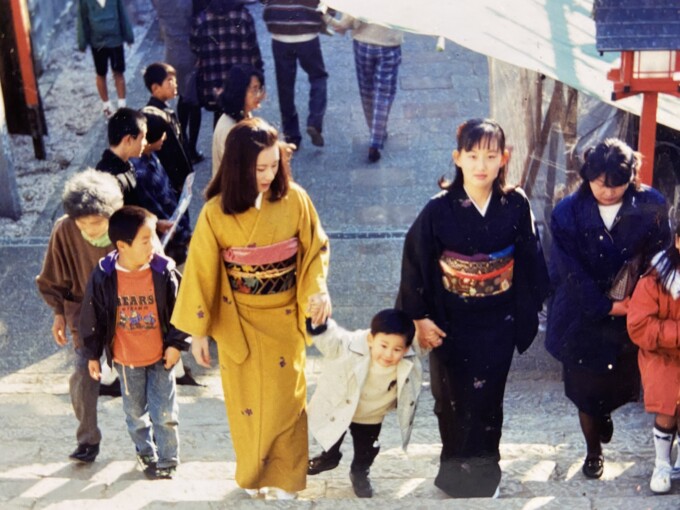 If my mother and grandparents were still alive, they would have worked so hard to prepare for Fionn's festivals.
I borrowed my mother's kimono and tried my best to make the three of them in heaven happy!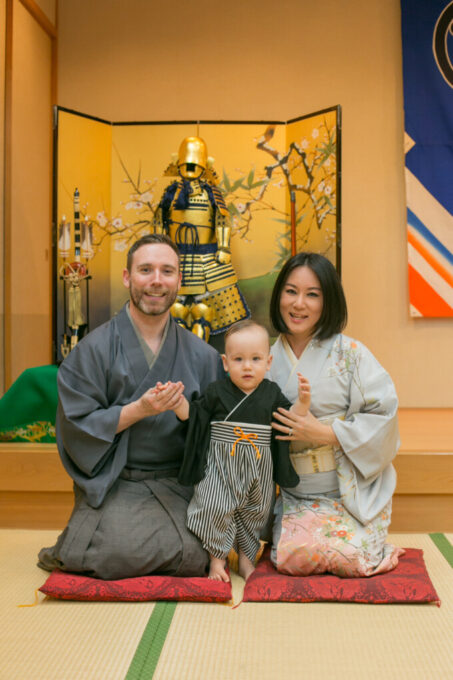 But now I think how I dressed Fionn up like this… lol
My little brother Seina had a kimono, but Fionn was too small to keep wearing it, so I only let him wear it when he appeared on stage.
But there are almost no photos of him with it…. But I have very few pictures……and even if I do have some, they are only like this.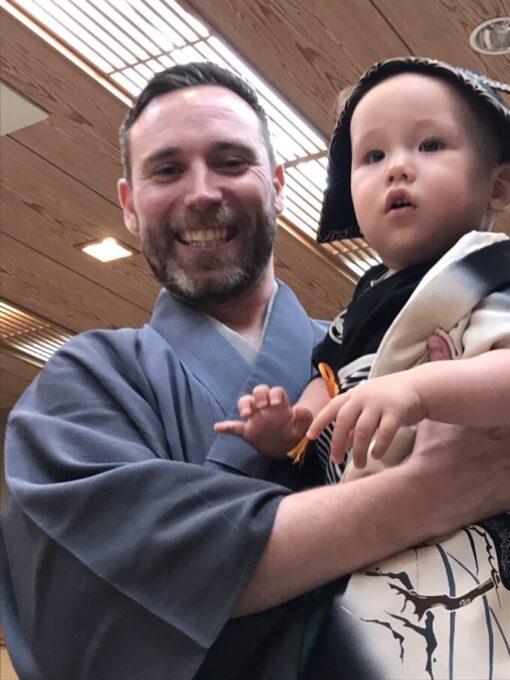 This time I have to make Fionn perfect, wear a kimono and record it!
I'll borrow my mother's kimono again and put it on properly.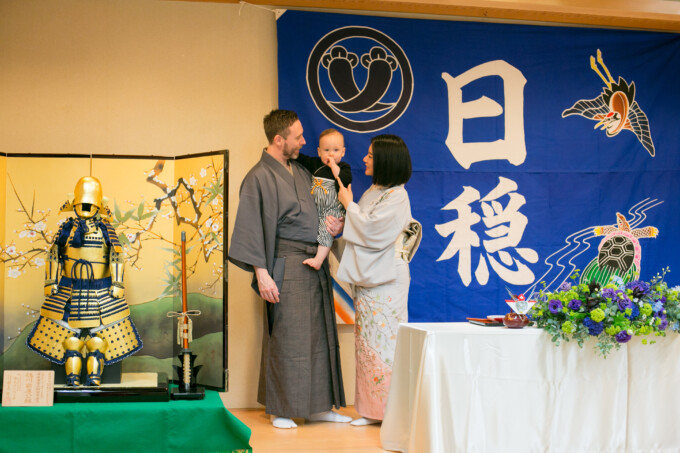 I just looked back at the photos of the Osekku and thought again, we really did make it a big event.
I am so grateful that so many family members, relatives, and friends celebrated with us.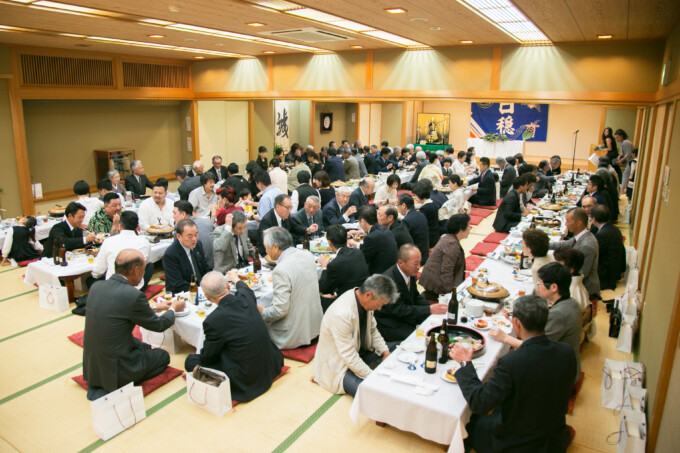 Celebrations are great!
Although it's becoming less common nowadays, it's still a very nice thing to do when the Osekku is done properly.