As you know, I started to blog in English regally!!! heehee
and this is the one that Emmet didn't check before I posted.
My favorite season has come! I used to pick mint in front of my parents' house.
But this year I couldn't because someone built a house in front of dad's house, so no more free mint from there anymore!! That's bummer!!!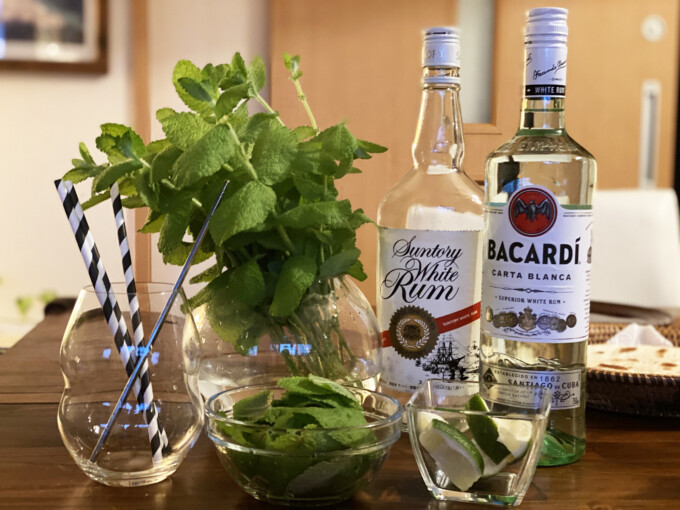 Mints and rosemary are very convenient and active, but they are surprisingly vital and increase on their own, so if we build a house and have a garden, we will definitely raise them!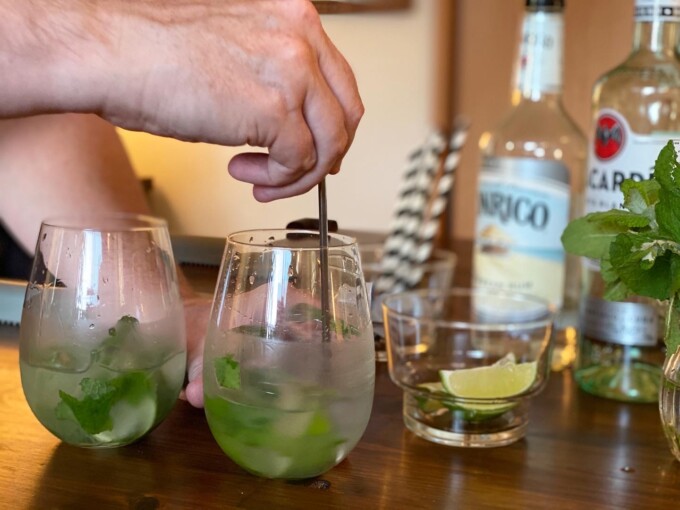 The person in charge of mojito every time is Emmet!!
When I start warming up tortillas, it's standard for Emmet to make them.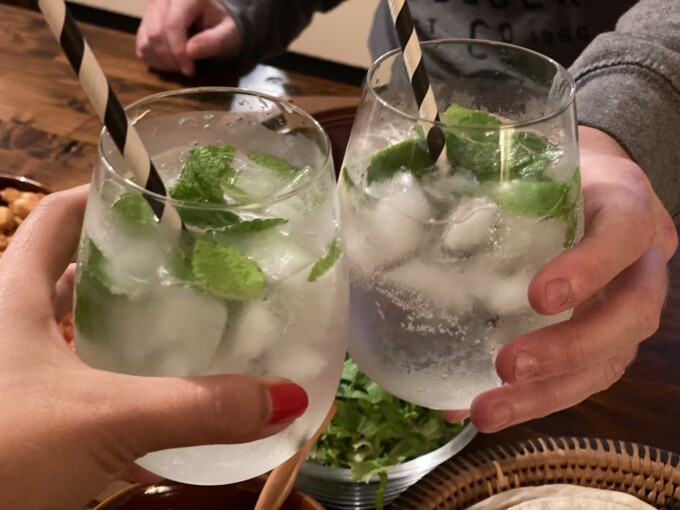 Fionn used to eat tacos with ingenuity.
But he can't eat it right now because he is so picky lately, but he makes it for us because he loves the work of making it.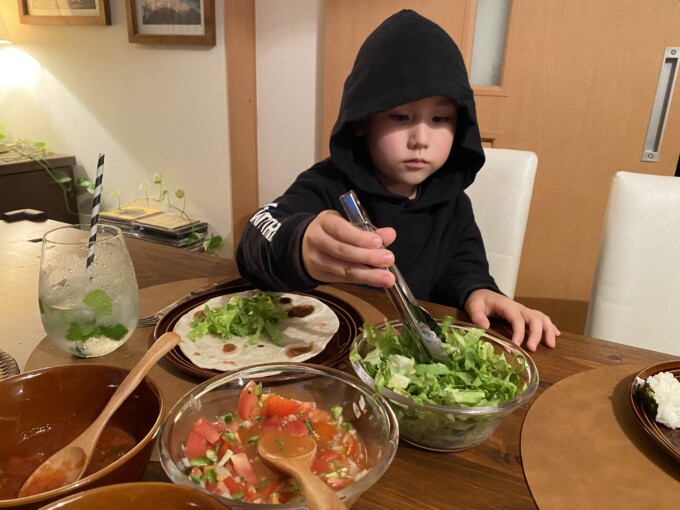 You know all children looooooove this kind of work. we don't really want them to do it though.
I don't want to lose his motivation, so make limit the number and let him help us.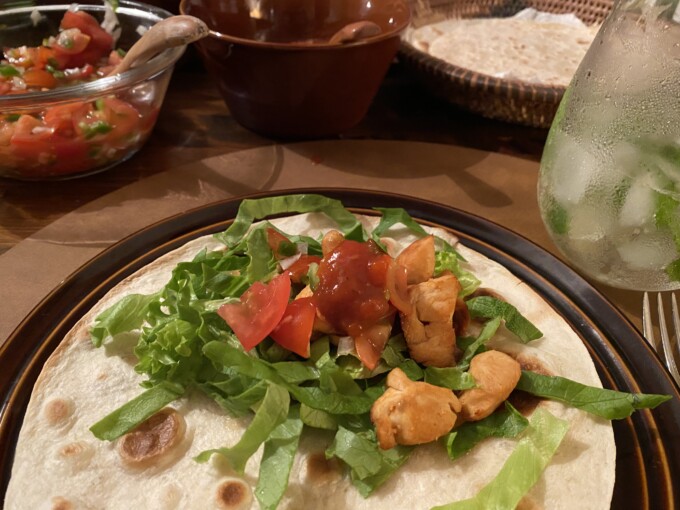 ↑This is a work by Fionn. Good job!
The avocado at the supermarket I went to yesterday was unusually small, wrinkled and stiff.
Even so, it costs about 180 yen, (means $1.3 USD, Is it cheep in another countries?) so I didn't feel like buying it, so I couldn't make any Guacamole.
Oh!! I'm always wondering about Guacamole in katakana(Japanese), Wakamore?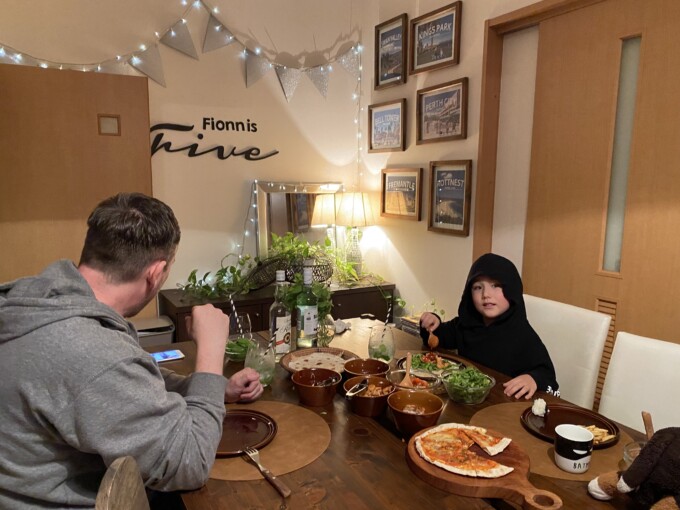 I met Guacamole for the first time was at the house of my American friend I became friends with when I was about 19 years old!
Her family lived in a super rich foreign-only apartment in Shibuya at the time.
I was invited to dinner with the family when I went there regularly.
That's probably the first time I've ever made tacos and learned about Guacamole!!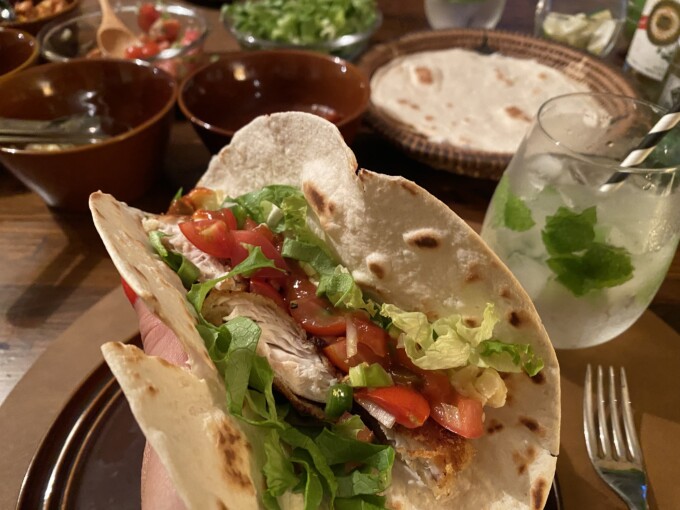 When I think of it, there may have been a lot of firsts in the house!
There's something like an iron plate next to the kitchen stove, where you grill toast and cheddar cheese and put it in between and bake more. Now that I know about it, it's a grilled cheese sandwich, but I was surprised because I didn't know it!
Also, pickles in huge bottles, huge ice cream, and so on.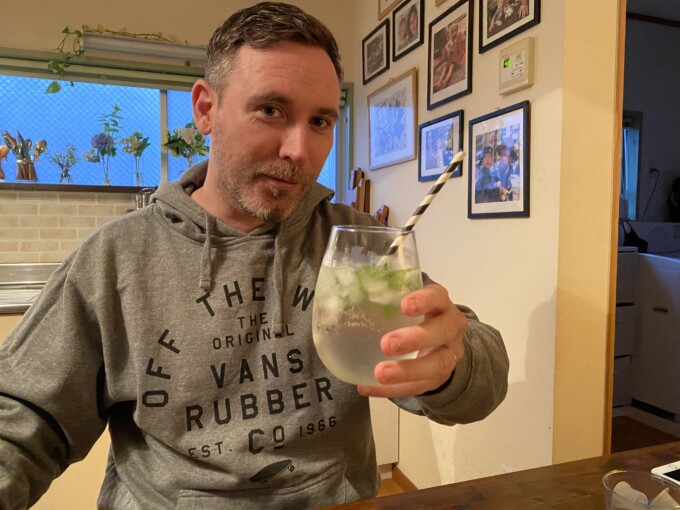 When I was little, I wanted to speak English with a church priest I happened to find, so I went there to talk to him in English secretly.
I don't remember why but I didn't tell our parents about it.
I've been really interested in English and foreign culture for a long time, so I developed and touched them on my own, so I learned to speak English without knowing it, and it's interesting that it leads to meeting so many friends from different countries AND EMMET, too!
Somehow I remembered more than 20 years ago things from Guacamole! Natsukashi!!
The American friend's name was Kate, but I forgot her family name, so I can't contact them anymore.
At that time we just had "myspace" (OHHHH MY GOODNESS !! MYSPACE!?!?!? lol)
Awwww I miss her family.