Today, I went to Toriumi Shoten to have my first "Yuki Udon" with Taki-chan, a local freind who I had been talking about having lunch with for a long time, but it never happened! She knows the owner of the restaurant and is a regular customer! I visited Toriumi Shoten with Team ITOKO, which I wrote about in a previous blog entry.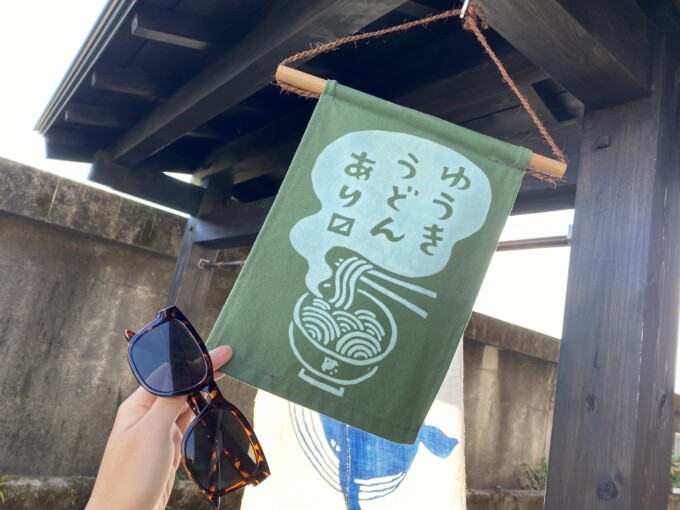 Actually, Toriumi Shoten is always at the top of my blog search results, just like Kamochi no Yado, which I wrote about in my blog the day before yesterday, but on Thursdays and Fridays, the owner's brother is in charge and it's udon day! It's getting a little chilly these days, so warm udon noodles are nice, aren't they?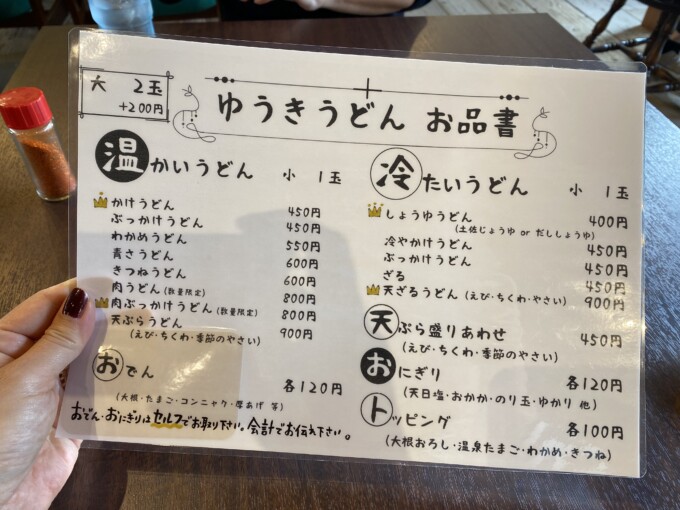 Here's what's on the menu. I had never had this udon before, but I had already heard rumors that the udon here was very delicious, and moreover, I think it was about 10 years ago that the brother had a restaurant called "Umibe Shokudo" in front of Ukibuchi Beach in Kuroshio Town and I've been wanting to go there for a long time!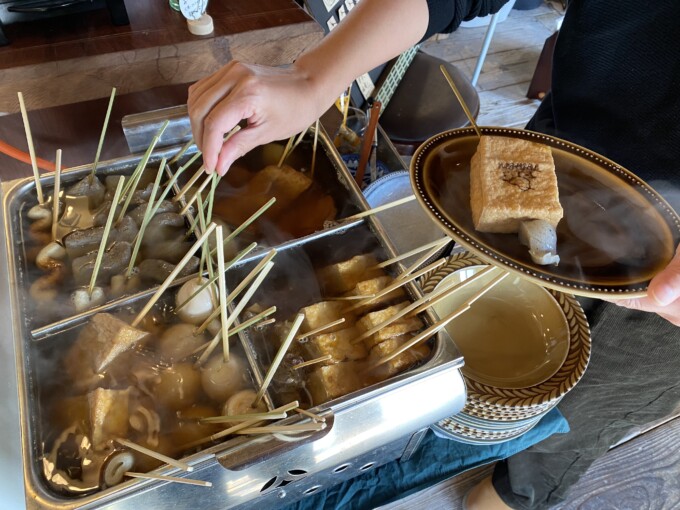 Not only do they serve udon noodles, but they also have very flavorful oden!
And the thick fried tofu is branded one by one. The bread for lunch is also branded, and the logo from the Umibe shokudo and Toriumi are also very nice.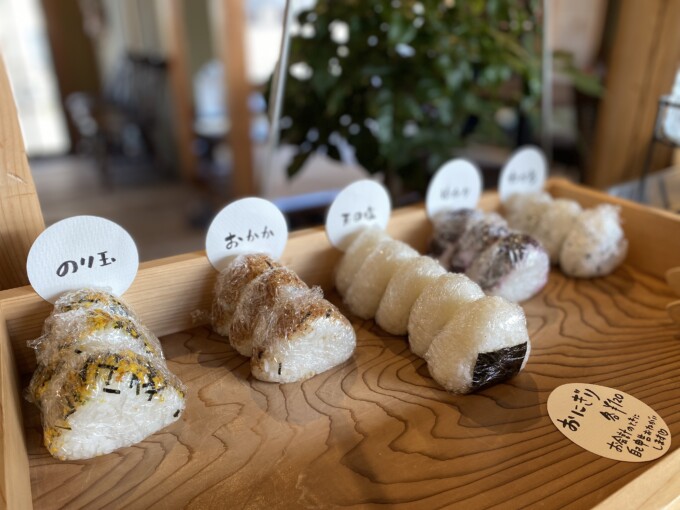 I was too full from udon and oden this time to eat, but onigiri (rice balls) are also available!
Even if the boys who eat a lot come here, there is no need to worry.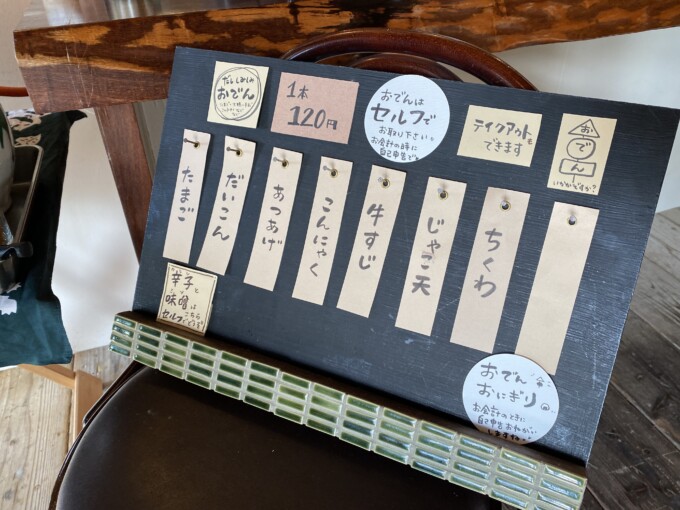 I was so confused that I decided to have the meat bukkake udon (limited quantity)! I like bukkake to begin with, and I also like meat udon, so it was already great.
The other one I was debating was the "Aosa Udon" which Taki-chan had ordered. Next time I'll have the Aosa!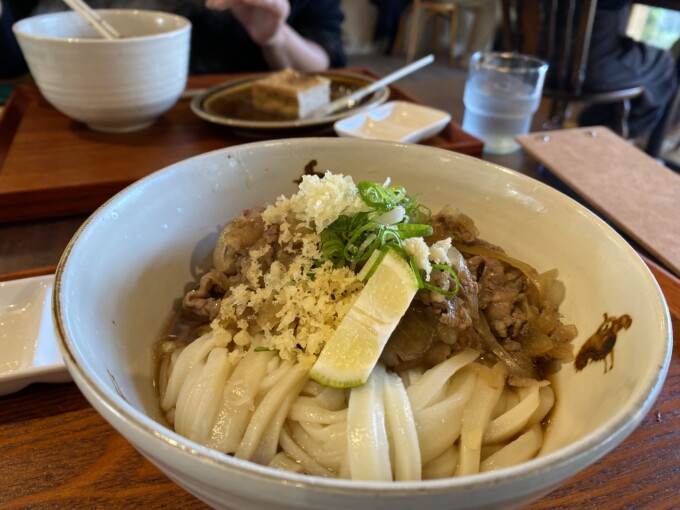 Now look at those noodles! They are made by hand every morning, so the number is limited and they are usually sold out by 1:00 p.m.
Oni-san doesn't post much on his Instagram, but he often uploads the process of making the noodles in his stories, so you can see how carefully they are made.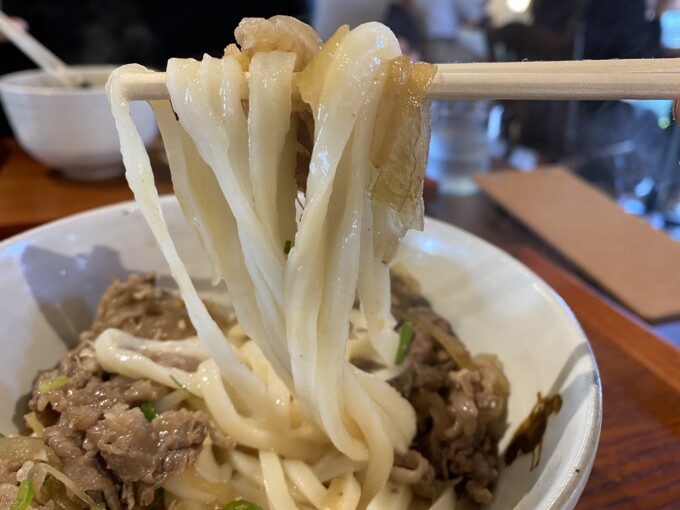 The meat is very full of flavour and the noodles are really good.
In fact, every time I go there, the restaurant is almost always full with many elderly locals and young customers. Today, they might sell out or not have seats for us, so we said let's go early! So we went there at 10:45 a.m. to meet up with Taki-chan.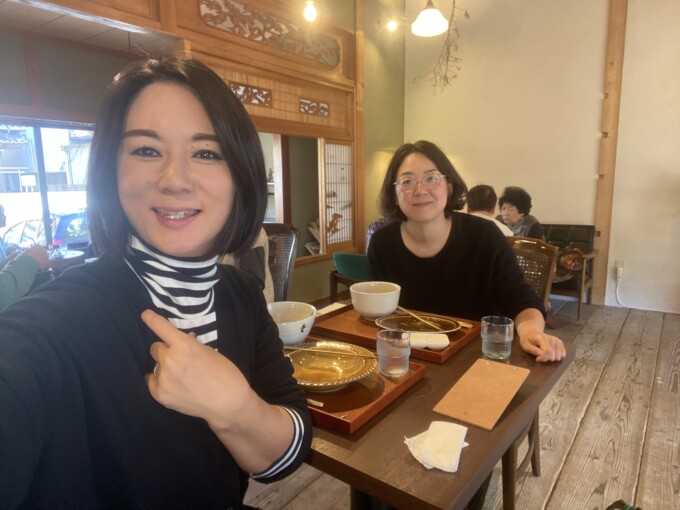 She has been my senior since elementary school, her parents know each other, my sister and her brother are classmates, we have a lot of mutual friends, and she is very well connected with many people in the city. Like me, she left Nakamura after junior high school and lived in the big city for a while before making a U-turn as an adult. I don't know why, but many of my two seniors are in business in town, and many of them stand out, so I have a lot of people who take care of me.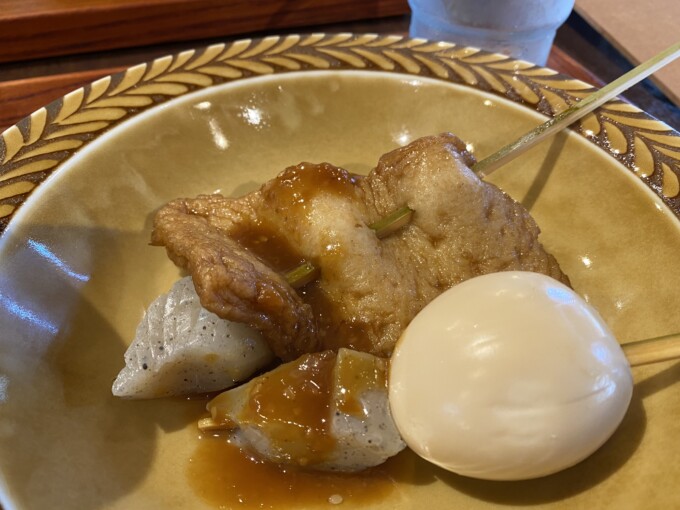 We usually comment on each other's instagrams and talk through DMs, but even so, the conversation rally often never stops, so when we had lunch like this, we just talked and talked! LOL!
We had a lot of fun talking about the old days! I don't know why I haven't forgotten my memories of elementary school and junior high school, and the names of my friends and seniors, and by the way, I remember their full names.
We didn't have enough time to talk, so I'd love to go out at night next time.
But I don't care if it's just udon again!
That's how good Yuuki Udon really was! Next time I'll definitely get the tempura platter too!!!